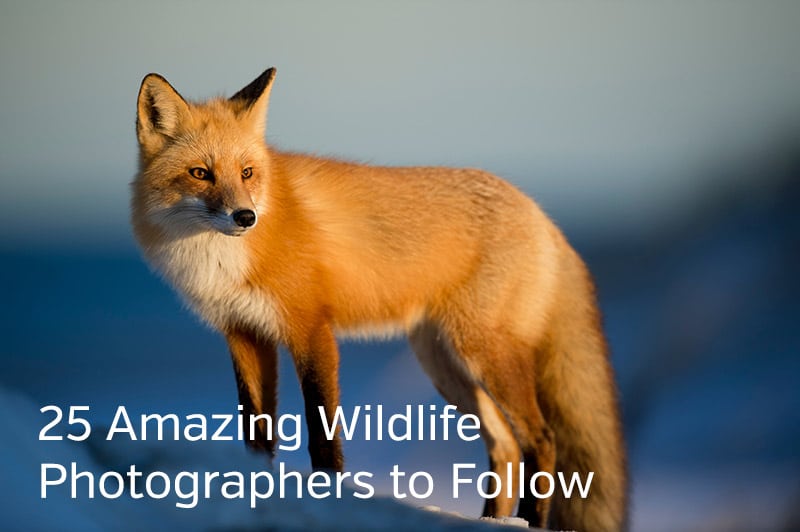 A few weeks ago we published a list of 40 landscape photographers to follow, with the goal of helping to expose readers to many photographers who are doing great work. That collection has drawn a lot of interest, so we decided to do the same thing with wildlife photography.
On this page you'll find brief information and links to the websites of 25 wildlife photographers from around the world (listed in no particular order). If you enjoy wildlife photography we encourage you to visit the sites of these photographers and we're sure you will find several that you want to follow more closely.
Sebastian Kennerknecht
Wildlife and conservation photographer with a special interest in wild cats. He uses his photography as a tool to help with conservation efforts, and also captures the effects of environmental threats such as deforestation and pollution. His aim is to raise awareness of these issues and help to improve and rally conversation efforts.
Jake Davis
Wildlife photographer focusing on the Greater Yellowstone Ecosystem. He was a semi-finalist for BBC Wildlife Photographer of the Year in 2015, and also leads workshops and photography tours around Yellowstone Park. He has a collection of animal-themed ambrotypes called 'The Wild Remembered', which has been shown on exhibition in Wyoming. This is unique because ambrotypes were traditionally used for portraits or still life images, so Davis had to create a new method of shooting to use the medium.
Mark Picard
Photographs wildlife in Maine and leads workshops in Maine's North Woods. He focuses on moose and the surrounding mountainous areas. He was named the 2012 Maine Sportsman Artist of the year and one of his images is even used on a postal stamp in Maine. His best-selling product is a wall calendar which he produces every year, full of images of moose.
Suzi Eszterhas
Wildlife photographer known for her work documenting newborn animals and family life in the wild. From newborn cubs sticking their heads up above tall grass, to a loving mother cradling two gorilla babies, she works hard to earn the trust of her subjects over time.
Steve Gettle
Award-winning photographer who leads workshops and photo tours in various parts of the world. His images are bright and colourful, often using close-up and macro compositions for the best effect. He also does lectures and presentations about wildlife photography.
Carl Bovis
UK-based photographer with a special passion for photographing birds. He considers himself an amateur, though his work has attracted plenty of attention – Feedspot puts him in the top ten list for their UK Wildlife Photography Blog award.
Kerri Martin
Canadian wildlife photographer and teacher. Her goal when photographing is to cause as little disturbance to the animals as possible, preferring rather to appreciate them from a distance. This means waiting for the animal to move or look around naturally, rather than trying to get its attention or bait it into a certain action.
Esther Beaton
Australia-based photographer originally from the United States. She creates animal-themed fine art and stock, and also leads workshops for those who would like to learn a similar trade. She considers Australia to be the best possible place to photograph the natural world.
Ron Day
Wildlife and nature photographer with a nice portfolio of bird, butterfly, and mammal photos. He has been photographing for fifteen years, and prefers to use the images as a way to understand each species within its natural environment.
Clement Francis
Wildlife photographer mostly specializing in birds. He feels strongly about protecting birds and ensuring that the act of photography does not harm or upset the subject. He also recommends that photographers should practice visiting locations time and time again in order to get the shot.
Sparky Stensaas
Photographer, naturalist, and author living in Minnesota's North Woods. He has put out a couple of DVDs of his work, and also takes questions from visitors to his website about nature and photography. He also provides a breakdown of his settings, allowing amateurs to try for similar results.
Irene Hinke-Sacilotto
Wildlife photographer who has led workshops for 30 years, and lectures at Johns Hopkins University. Her tours are particularly popular, as they allow photographers the chance to get up close and personal with wildlife.
Tom Dyring
Norway-based nature photographer with an impressive photo blog. He has a focus on showing the great biological diversity of our planet, and the sad fact that this diversity is steadily disappearing thanks to the effects of pollution, global warming, and habitat destruction.
Mark Ollett
English landscape and wildlife photographer with an extensive portfolio. He uses tight framing and macro techniques to produce impressive and colourful shots of animals in action.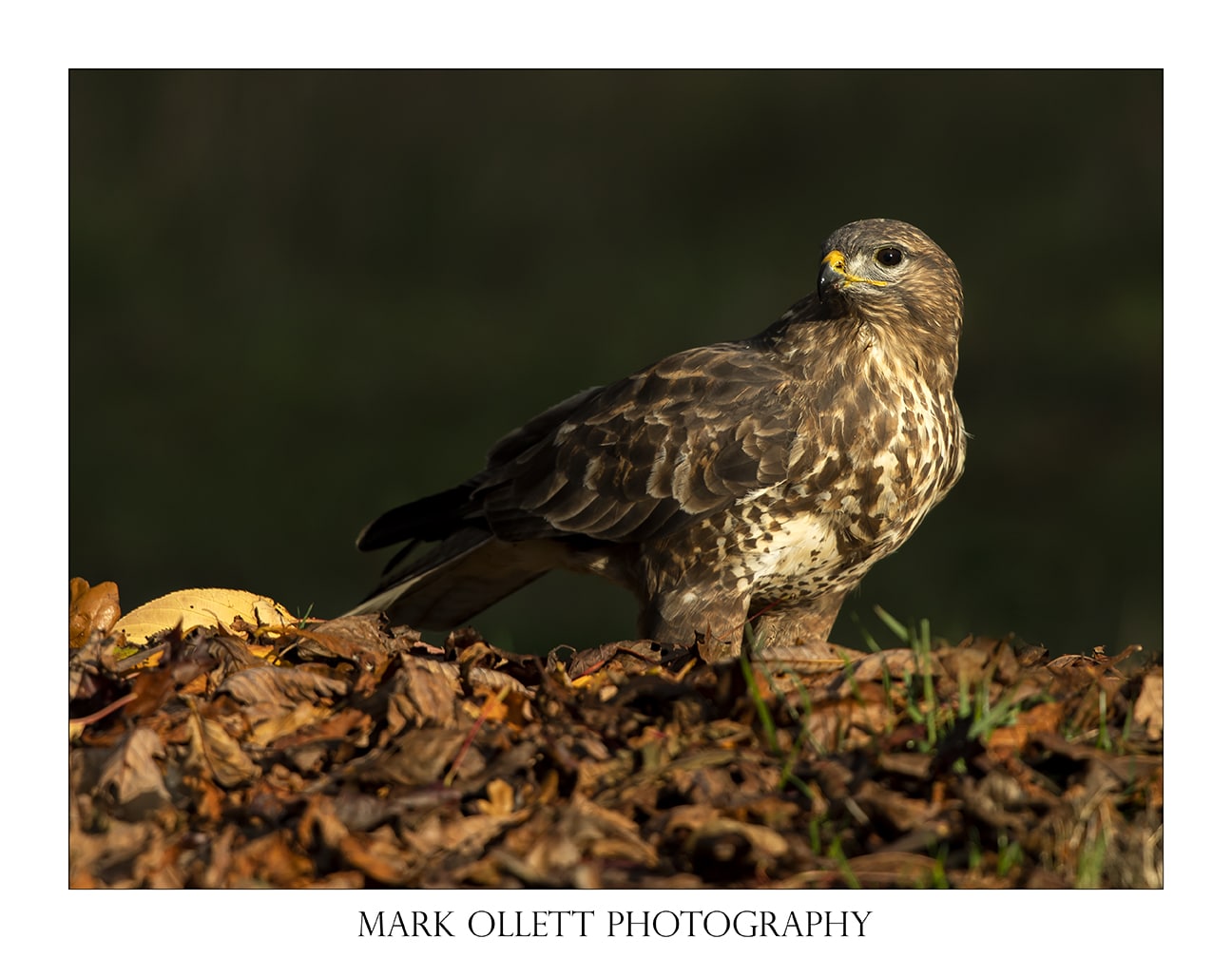 Gábor Ruff
Wildlife biologist and natural history photographer with a passion for conservation. He mainly photographs in North America, and has a wide collection of images available to view or purchase which demonstrate animals from all around this region.
John Pennoyer
Minnesota-based nature photographer originally from Montana. His images feature not just animals, but also landscapes and skyscapes without animals present. These collectively give an impressive idea of the nature and wildlife of Minnesota, and the beautiful vistas that can be found there.
Octavio Campos Salles
Brazilian photographer who leads wildlife photo tours. His images are often full of action – such as birds in flight, an otter eating a fish, or even a big cat dragging its prey back to its lair.
Dawn Monrose
UK-based wildlife photographer who mostly works in the areas around Norfolk. Her subjects include wild rabbits, birds, insects, and deer, all within their natural wild habitats. Her images have a real rustic charm to them that reminds us of summer days.
Gary Gulash
Veterinarian and wildlife photographer in the Canadian Rockies. He is simply motivated by the beauty of nature, both to preserve it and to help save it in medical terms.
Tom Samuelson
Minnesota-based nature and wildlife photographer. His subjects include otters and birds in frozen landscapes during the winter time, amongst other animals.
Marc Mol
Nature photographer with a passion for African wildlife. He has reached the final round of the Wildlife Photographer of the Year Award seven times.
Monte Comeau
Canadian (British Columbia) wild bird photographer. He also posts images of his running targets and goals, so he is a great follow for anyone who is also a fitness enthusiast and wants to keep up their motivation with beautiful images in-between.
Sandra Lee Zelasko
Nature and wildlife photographer who leads workshops in many different locations. She is also involved in philanthropy, with the intention of aiding conservation efforts for many animals and areas of land which are at risk.
Jim Braswell
Nature and wildlife photographer and teacher based in Missouri. He worked in a pharmaceutical company for 31 years, before retiring to focus on photography instead. He now also leads workshops for those who want to take up a new hobby or get more serious.
Martin Bailey
Tokyo-based landscape and wildlife photographer. He is a blogger and podcaster, and also leads photography tours and workshops for those who want to learn more about the natural world. His work has been shown in both group and solo exhibitions. He is a member of the X-Rite Coloratti as well as a Capture One ambassador.
All Photos used in this blog post are copyright protected by the photographers, and used with permission.