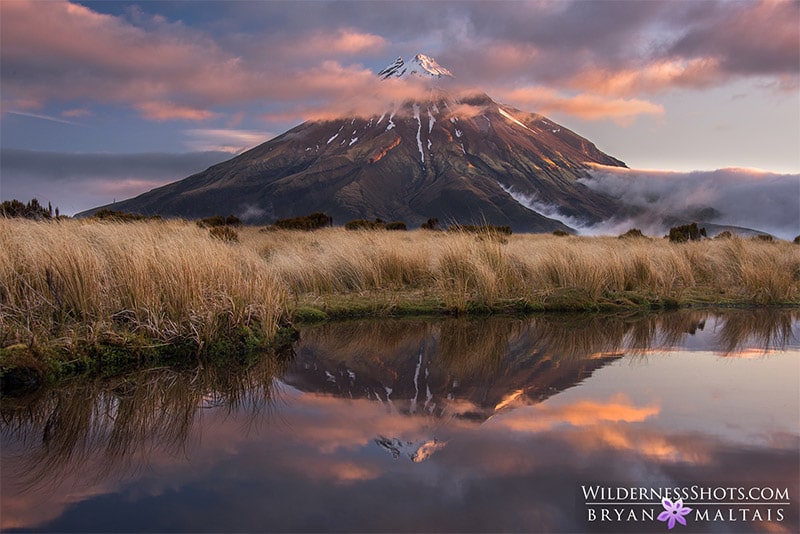 Bryan Maltais, a landscape photographer based in Colorado, recently spent 2.5 months exploring and photographing the amazing landscape of New Zealand. Bryan said, "This amount of time allowed me to dig into certain areas and wait for just the right weather and light. And that's a good thing because the Spring weather during my mid October through December stay was challenging nearly every day."
During his time in New Zealand Bryan got around in a campervan. Most of his photos were taken on lengthy day hikes or multi-day backpacking trips. The result of his efforts is a collection of photos that showcase the stunning nature and wilderness of the island country.
On the topic of his trip, Bryan said, "During my stay in New Zealand I lived through a 7.8 earthquake, barely mastered making right turns while driving on the left, got 3 traffic violations, met scores of fellow adventurers and photographers, wore the soles off brand new boots, had a giant eel try to bite off my pinky, and left with about 60 portfolio shots. Now that you'd think I got that out of my system, I'm only pondering how and when to return."
Bryan's favorite locations in New Zealand include Mt. Cook, Mt. Egmont, and the many hikes around Wanaka.
For those who are considering a photography trip to New Zealand, here is some advice from Bryan. "Most of New Zealand is temperate rain forest. There can be brilliantm conditions, but you're likely to have to wait out days of bad weather. As for the best time of year, Spring is my favorite because it has the most dramatic conditions and natural events, but it's probably the rainiest. Autumn is typically the most stable weather. Pack as if you you're traveling to Washington State where you might walk along the cold Pacific beach and then go hiking on Mt. Ranier.
"The exchange rate is very favorable for Americans and Europeans. Renting a campervan is the best way to see New Zealand and cheap if you rent way in advance. Groceries are reasonably priced, eating out is also reasonable because there's no tipping, but gas is $9.00/gallon, and gear such as hiking boots and jackets cost a fortune."
Below you'll find a number of photos from Bryan's time in New Zealand. You can see even more at his website. Also check out the photos from other locations in his portfolio.
New Zealand Landscape Photos
Connect with Bryan
If you want to connect with Bryan of learn more about his work, please refer to the links below:
Photos are © Bryan Maltais, used with permission.