Adobe Lightroom is extremely powerful for editing your photos. But in order to get the most out of Lightroom, you will need to understand the various tools, settings, sliders, and how they work.
If you are new to Lightroom or if you're frustrated with the results you have been getting, Lightroom for Landscapes is for you.
Try it risk-free with our 30-day money-back guarantee!
Through this video training course you will learn all of the important details about Lightroom and how you can use it to take your photos to the next level. The course has been created specifically with landscape and nature photos in mind. The lessons address the exact challenges you face when processing your own landscape and nature photos. Through the video lessons you will learn not only how the tools and sliders in Lightroom work, but how you can put them to use in practical, real-world situations.
Through the course lessons you will learn how to:
Effectively organize and manage your photos.
Understand and make use of Lightroom's organization tools like catalogs, folders, and collections.
Import and export your photos quickly and easily.
Review and rate your photos, and filter them to find what you are looking for.
Master each of the panels and powerful sliders in Lightroom's Develop Module.
Use the tools in the Develop Module to put the finishing touches on your photos.
Use Lightroom's panorama merge and HDR merge to get amazing results.
Create a standard workflow that you follow with all of your photos, to save loads of time.
Make use of batch processing, to edit multiple photos at one time.
Prepare your photos for printing.
Use the Map Module to find the exact location a photo was taken, or find all photos taken at a specific location.
Optimize Lightroom's settings for faster performance.
Unlike most other courses that teach how to use Lightroom, Lightroom for Landscapes takes a specialized approach. Instead of just learning what each slider or tool can do, you'll learn how it relates to landscape and nature photos and how it can be put to practical use. Through the course you will also learn how to:
Get amazing colors in your photos (boost blue skies, enhance sunrise and sunset colors, make autumn and fall colors pop, and more).
Use the graduated filter to enhance specific areas of a photo (like the sky or foreground).
Use the adjustment brush to improve the fine details of your photos.
Remove unwanted distractions with the spot removal tool.
Selectively sharpen specific parts of the photo to capture the viewer's attention.
Add or remove haze to get the effect that you want.
And much more!
Lightroom for Landscapes Includes:
More than 50 video lessons (6.5 hours in total).
Downloadable PDF lesson notes that summarize the key points.
Start-to-finish videos that show the entire process of editing a photo in Lightroom.
Lifetime access for just a one-time payment.
30-day money-back guarantee
The course covers Lightroom's Library Module, Develop Module, Map Module, and Print Module. The bulk of the training revolves around the Develop Module, which is where you will be spending most of your time in Lightroom. See the full course outline at the bottom of this page. In total, the course includes about 6.5 hours of video training. Most lessons are between 5 to 12 minutes long, so you can squeeze them in even if you only have a few minutes each day.
Why Choose Lightroom for Landscapes?
Training created specifically for landscape and nature photos.
Video lessons plus downloadable notes in PDF format.
Learn at your own pace with concise lessons.
Comprehensive coverage of the tools and sliders of the Develop Module that will transform your photos.
Start-to-finish videos that help to put all of the pieces together.
Lifetime access with no recurring payments.
Access to updates and future additions to the course, at no additional cost.
30-day money-back guarantee makes this purchase risk-free!

When you purchase Lightroom for Landscapes today you will get an email with login information. You will then be able to login at any time to access the course content.

Here's What a Few of Our Customers are Saying:
"I just went through your entire LR course recently. It is by far the best and most comprehensive tutorial I could have hoped for. I have been using LR for a few years now, but there were some very interesting tips that I learned along the way." - Rajiv

"I learned more from your Lightroom for Landscapes course than I had in YEARS of being a [competitor's name removed] member. Your approach and flow through the well organized segments of the course makes a lot of information very much easier to retain. Everything I needed was right there. Needless to say, after viewing your course I canceled my [competitor's name removed] subscription. Thanks again for making Lightroom much easier to understand!" - Mike
Try It Risk Free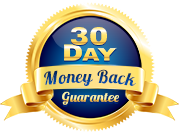 When you purchase Lightroom for Landscapes today you will have a full 30 days to try it out. If for any reason you are unhappy with the purchase, simply email us for a full refund.

Get the Lightroom for Landscapes Today for $49!
Yes, Give Me Access to the Course!
Existing customers: Login here
Frequently Asked Questions
When will I get access to the course?
Within a few minutes of the purchase being successfully processed you will receive an email with your login information.
Are there any recurring payements required?
No. This is just a one-time payment with no future payments. You will also have access to any updates or new videos that may be added to the course.
Can I download the videos for offline viewing?
Yes, download links are provided for each video. Video files are large, so in general we recommend viewing the lessons online and only downloading videos when you will be without an internet connection.
What software will I need?
The video lessons are done in Lightroom CC. Almost all of the content will be relevant if you are using Lightroom 4, 5, 6, or CC. Some features added in Lightroom 6 and CC (like the panorama and HDR merge features) will not be available to you on an older version of Lightroom. There are some lessons at the end of the course that cover some additional add-ons. These add-ons are totally optional, but we wanted to include them because we feel they will be of interest to many students.
How much time will I need to go through the course?
We know you are busy, so we've tried to keep the lessons concise, while still covering all of the necessary topics. Most of the video lessons are between 5 - 12 minutes each. In total, there is about 6.5 hours of video content in the course.
If you have any other questions please contact us.
Complete Course Outline:
Getting Started:
Calibrating Your Monitor (text only, no video)
Optimizing Lightroom's Performance (6:50)
The Library Module:
Overview of the Library Module (17:35)
File Organization and Management (16:32)
Quick Collections and Smart Collections (6:34)
Importing Your Photos to Lightroom (20:02)
Reviewing and Rating Photos (12:03)
Fixing Missing File Errors (3:20)
The Develop Module:
Overview of the Develop Module (2:22)
Virtual Copies (4:52)
Working with Sliders (5:19)
Lens Corrections (6:51)
Transform (7:09)
The Histogram (6:31)
Profiles in Lightroom CC (6:03)
The Basic Panel (9:11)
Dehaze (3:33)
The Tone Curve (9:50)
HSL (7:29)
Black & White Mix (4:19)
Split Toning (4:16)
Sharpening (9:25)
Noise Reduction (7:30)
Post Crop Vignette (7:04)
Grain (1:28)
Camera Calibration (2:03)
The Crop Tool (4:22)
The Spot Removal Tool (6:42)
The Graduated Filter Tool (10:48)
The Radial Filter Tool (4:48)
The Adjustment Brush (17:36)
Snapshots and History (3:01)
Using Presets (7:11)
Batch Processing (11:39)
Creating a Workflow (5:19)
Panorama Merge (3:57)
HDR Merge (6:15)
Soft Proofing (6:55)
Enhancing Skies (11:23)
Working with Autumn Colors (4:16)
Working with Haze (5:17)
Selective Sharpening (6:28)
Start to Finish: Waterfall Photo (8:01)
Start to Finish: Seascape Photo (15:42)
Start to Finish: Forest Path Photo (8:28)
Exporting Your Photos (6:12)
The Map Module (10:23)
The Print Module (9:18)
Optional Add-Ons:
Landscape Legend Lightroom Presets (11:23)
Aurora HDR (13:21)
Noiseless (5:25)
On1 Resize (5:51)
Customizing Lightroom's Interface (2:18)