Try It Risk Free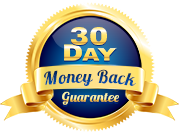 Our Travel Lightroom Presets come with a 30-day money-back guarantee. We're confident that you will want to keep the presets once you try them, but if you're not happy with them in the first 30 days we will refund your purchase.
Get the Travel Lightroom Presets for $39 only!
Yes, Give Me the Presets!
With this purchase you'll get all 100 Lightroom presets and the right to use them on personal or commercial photos for as long as you would like. You will also get free access to any future updates of the presets.
Frequently Asked Questions
When will I get access to the presets?
Immediately after the purchase is successfully processed you will be led to a download page. You'll also receive an email with a download link.
Can I use the presets for commercial purposes?
Yes. You can use the presets on photos that you will sell or license. The preset files themselves cannot be re-sold or re-distributed, but you are welcome to use them in the processing of photos that you will sell.
What software is required to use the presets?
You will need Lightroom. The presets are compatible with Lightroom versions 4, 5, 6, 7(Classic CC), and CC. The presets are not compatible with Photoshop.
NOTE: Custom Brush and Graduated Filter Presets are not supported by Adobe Lightroom CC - Desktop (Cloud-Based Version).
Do they work on a Mac/PC?
Yes, they work on both Mac and PC.
Do they work with both RAW and JPG files?
Yes, they can be used with either.
Are instructions included?
Yes. You will get access to documentation.
Can I install the presets on multiple computers?
Yes, you can install the presets on multiple computers as long as it is for your own use.
If you have any other questions please contact us.