This Package Includes:
A total of 50+ presets for Luminar 2018
28 presets for a wide variety of colored effects (including vibrant colors, matte and film effects, cross processed, haze, autumn color boosts, and much more).
15 presets for beautiful black & white conversions (including high contrast, matte effects, toned, and more).
10 graduated filter presets (replicate the effect of a graduated neutral density filter to darken the sky, or add blue to the sky, enhance a sunset, add contrast, and more). These presets can be layered on top of the color or b&w effects and used together.
Installation instructions to help you get started right away
Exclusive Offer!
If you do not already own Luminar 2018, purchase it through our link and you'll get our presets pack as a free bonus! When you are ready, purchase Luminar through this link and you'll automatically get the presets as a free bonus.
How Can Our Presets Help You?
Save time by spening less time processing your photos. Spend more time with your camera and less time at the computer.
Get amazing photos. Our presets make use of Luminar's powerful filters to get the best results.
Get access to a wide variety of effects. Our package of presets includes many different types of color and black and white effects.
Learn more about Luminar 2018 and how it works by checking the settings applied by the presets. This is great if you are new to Luminar 2018.
Try It Risk Free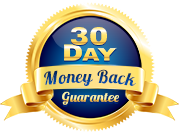 Our presets come with a 30-day money-back guarantee. We're confident that you will want to keep the presets once you try them, but if you're not happy with them in the first 30 days we will refund your purchase.
Get Our Presets for Luminar 2018 and Save $6!
On Sale for Just $29 (Normally $35)
Yes, Give Me the Presets!
With this purchase you'll get all 53 presets for Luminar 2018 and the right to use them on personal or commercial photos for as long as you would like. This package is the presets only, you will need to buy Luminar 2018 from Skylum separately. If you do not already own Luminar 2018, purchase it through our link and you'll get our presets pack as a free bonus!
We are an affiliate of Skylum. If you purchase Luminar through our link we will be paid a referral commission from Skylum at no extra cost to you.
Frequently Asked Questions
When will I get access to the presets?
Immediately after the purchase is successfully processed you will be led to a download page. You'll also receive an email with a download link.
Can I use the presets for commercial purposes?
Yes. You can use the presets on photos that you will sell or license. The preset files themselves cannot be re-sold or re-distributed, but you are welcome to use them in the processing of photos that you will sell.
What software is required to use the presets?
You will need Luminar 2018. The presets are not compatible with other programs.
Do they work on a Mac/PC?
Luminar 2018 is available for Mac or PC. The presets work with both.
Are instructions included?
Yes. You will get access to documentation that demonstrate how to install and use the presets.
Can I install the presets on multiple computers?
Yes, you can install the presets on multiple computers as long as it is for your own use.
If you have any other questions please contact us.