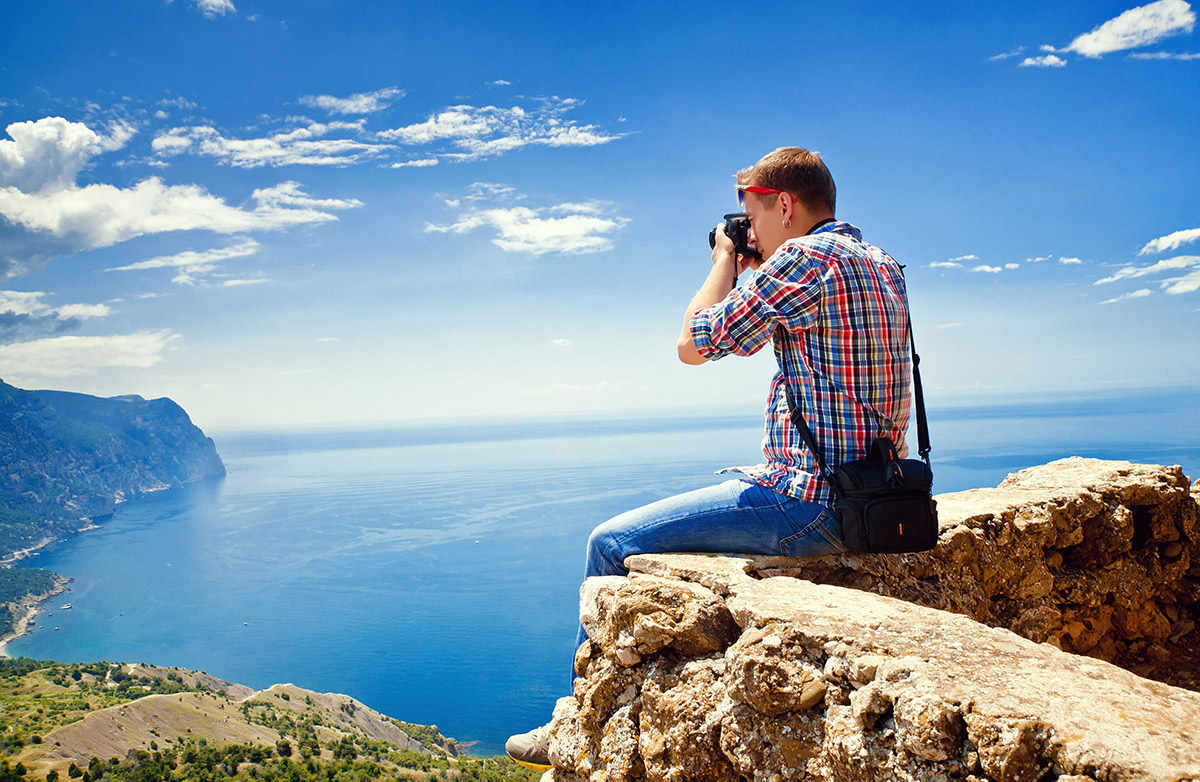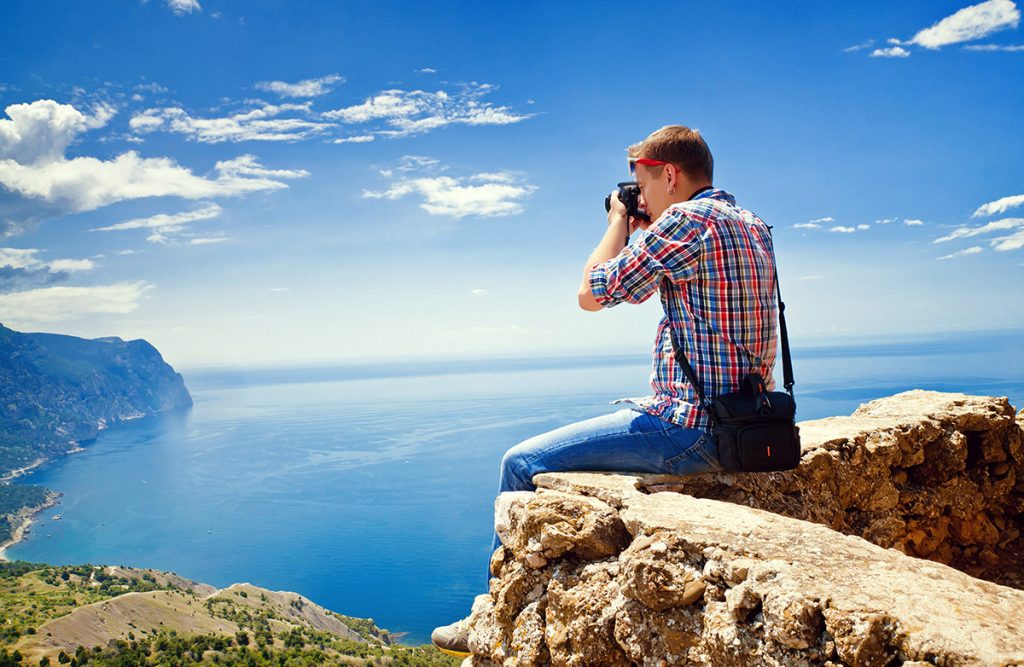 Budget travel photography lenses are a hot topic.
In today's market, there are tons of great offerings and it's sometimes hard to narrow down precisely what's best.
Really, what's best depends on what sort of photography you're into.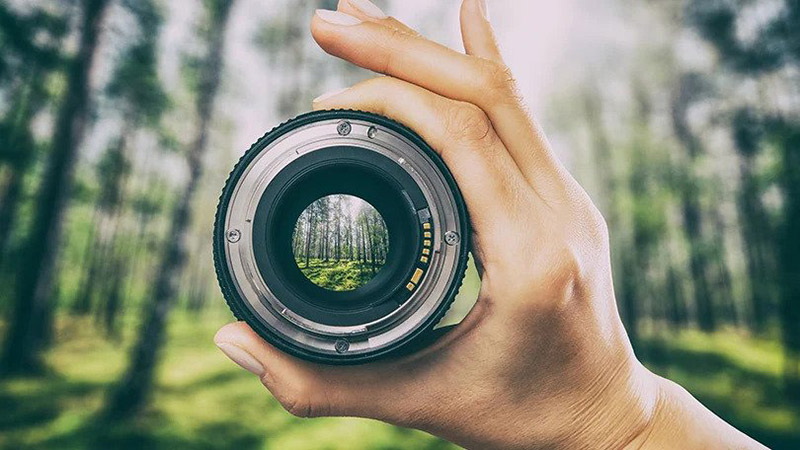 The lenses here assume you're into a little bit of everything and want great images for less than $1,000.
So here are some of the best travel lenses for under $1,000.
We'll look at a few DSLR lenses as well as a few mirrorless lenses. Regardless of what type of camera you are using, you should find something on this list.
Top 5 Lenses Comparison
Name
Lens Type
Compatible Mountings
Maximum Focal Length
Top Features
Check Price
Tamron 18-400mm f/3.5-6.3 Di II VC HLD Lens



Zoom

Canon EF

400 Millimeters

-Moisture-resistant construction

-Maximum magnification ratio of 1:2.9

Check Price
Canon EF 16-35mm f/4L IS USM Lens

Wide Angle

Canon EF

35 Millimeters

-Low CA and fast autofocus

-Image stabilization

Check Price
Sony SEL90M28G FE 90mm f/2.8-22 Macro G OSS Standard-Prime Lens

Telephoto

Sony E (NEX)

90 Millimeters

-Nano AR Coating

-Internal focusing


Check Price
OLYMPUS M.Zuiko Digital ED 12-40mm F2.8 Pro Lens

Wide Angle
Micro Four Thirds
40 Millimeters
-Constant f2.8 maximum aperture

-Compatible with Olympus and Panasonic cameras


Check Price
Mitakon Speedmaster 35mm F0.95 mark II Large Aperture Lens

Macro
Sony E
35 Millimeters

-Ultra smooth focus ring

-Tack sharp at f0.95




Check Price
Best Lenses for Travel Photography (Under $1,000)
DSLR Lenses
Sometimes it's nice to have a lens that can shoot anything, anywhere, regardless of focal length. This is that lens.
Available for Nikon and Canon the focal range of this lens covers everything from wide-angle to ultra zoom territory.
The lens even provides slight macro magnification at 0.26x and a minimum focusing distance of 0.3m using the macro switching ring setting.
As an outdoors-oriented offering, it is also moisture resistant so light rain or mist won't stop you from shooting.
The aperture is rather narrow, especially as the focal length increases but there simply has to be compromises somewhere with a focal range this large.
Otherwise, it would be prohibitively heavy and expensive. The Vibration Compensation helps ensure that even at the far telephoto end motion blur doesn't render images unacceptably soft.
The sheer versatility of being able to shoot a landscape one moment and zoom in on a distant subject for a close-up portrait the next makes this a fantastic lens for the travel photographer.
And to make it even better, it comes in well below our cap of $1,000.
Pros
Strong image quality
22.2x zoom ratio
The design is moisture-resistant
Image stabilization
1:2.9 macro magnification
Available for Nikon and Canon SLRs
Cons
Visible distortion
Wide-open performance suffers beyond 300mm
Shows some chromatic aberration at longer focal lengths
Focus ring rotates during AF
A wide-angle zoom is a lens every landscape and architecture photographer should own.
Fortunately, Canon has a solid offering with this image stabilized lens.
The optical IS system provides up to four stops of stabilization according to Canon.
Handheld shooters should always take note of whether a lens or camera provides extra image stabilization.
Say I'm using a non-stabilized lens where I need a shutter speed of 1/500ths of a second to avoid motion blur.
Using the IS of this lens I can shoot as slow as 1/30th of a second with the same chances of motion blur in my image.
The glass quality of the EF 16-35mm ensures that sharpness remains constant across the entire scene. In lower quality lenses there can be noticeable softness in the edges of the photo.
If I'm using a portrait lens some softness in the corners is acceptable since the main subject probably won't be there. But with the EF 16-35mm you'll be creating landscapes with such a wide field of view.
Sharpness across the scene is a very big deal. Being such a prime landscape photography lens the Canon EF 16-35mm is also weather sealed to keep dust and light splashes of water from ruining your photography for good.
Pros
Excellent build quality
Lightweight and moisture-resistant
Reasonably low distortion
Low CA and fast autofocus
Image stabilization
Outstanding sharpness across the frame from maximum aperture
Cons
Distortion is wavy at 16mm
Far corners remain darker than the image center
Mirrorless Lenses
Sony makes some of the best mirrorless cameras on the market and at a very reasonable price point.
However, they seem determined to recoup some of that body cost by offering rather expensive lenses.
This is a great macro lens with true 1:1 magnification of a subject onto the image sensor.
Nature photographers who love the very small will get a lot of mileage out of this lens. Insects, flowers, and the textures of bark and rock are rendered beautifully with this Sony prime lens.
The lens comes with a ton of great features baked in, such as a focus hold option to lock focus on a particular distance.
The gyroscopic OSS (optical image stabilization) is handy for handheld shooters that don't have a sensor-stabilized camera body.
And the f/2.8 aperture combined with a 90mm focal length gives good exposure and a shallow depth of field that works nicely for a wide variety of subjects including portrait, street, and nature photography.
Pros
Clutch mechanism works flawlessly
Excellent resolution and contrast across the frame
DDSSM focus motor is quiet, fast, and smooth
Eye AF works well
Good control of aberrations
Better flare resistance than most macro lenses
Cons
Fairly expensive
Aperture blades don't fully retract
62mm filter thread is uncommon and unlikely to be shared with other lenses
While this is an Olympus lens, micro 4/3rds lenses share the same mount.
Panasonic also has a large number of micro 4/3rds cameras and the two companies can use lenses interchangeably with their bodies. 12-40mm translates to 24-80mm on a full frame body.
This combination of focal range and aperture is one of the first things every photographer looking to make a lens collection wants to own because it covers everything from landscapes to portraits.
It's a walk-around lens that will rarely leave the front of your camera.
And the optics are top-quality. Chromatic aberration (color fringing caused by low-quality optics in certain environments) is almost non-existent and sharpness is even across the entire field of view.
And despite being a zoom lens the constant f/2.8 aperture ensures good exposure is easy to achieve.
Open apertures are especially important given how small the light collection zone of micro 4/3rds sensors is (sized 17.00 x 13.00mm).
Pros
Fast, constant aperture
Push-pull focus ring
Outstanding sharpness from maximum aperture
Robust build
Dust and splash proof
Good value
Cons
Relatively large for an MFT lens
Quite pricey
Heavily affected by diffraction at small aperture settings
DSLR and Mirrorless Lens
This lens is a rather crazy addition to this lineup. Why? Well for starters, it's fully manual focus! No fancy autofocus whatsoever.
None. That tends to be a huge negative for the majority of photographers.
The upside? The aperture opens wide open to an incredible f/0.95.
This lets you achieve amazingly shallow depths of field with creamy background bokeh and nice, sharp subjects.
The sharpness of the glass isn't on par with Zeiss lenses but for the price the Mitakon Speedmaster is an absolute bargain.
The thing to remember with this Mitakon f/0.95 is that this is a fun lens. It's a lens for making art and enjoying yourself.
You might use it for a paid shoot but the manual focusing and super shallow depth of field mean even with focus peaking and a sharp eye you'll miss the shot on a few occasions.
But it's a fantastic walkaround lens. Street photographers will find the 50mm field of view perfect for capturing shots and the depth of field options make for creative imagery.
It also shines out in nature, portrait shoots, food photography…It's just a great lens to shoot with and personally, I have loads of fun with it, even if I miss the shot on occasion.
Best of all, as an off-brand model, the Mitakon is available for all of the major brands and their respective mounts.
It comes in 25mm for micro 4/3rds, 35mm for APS-C and 50mm for full-frame mounts, giving equivalent fields of view across the board.
While it won't always be attached to your camera body the Speedmaster Mark II will earn its place in your gear collection.
Pros
It comes in Fuji X Mount, so no adapters necessary
Ultra smooth focus ring
Superb image quality
Tack sharp at f0.95
Excellent bokeh
Good price
Cons
Flares more than expected
Better if it came with a lens hood