A photo studio will always have controlled lighting, thus making it the perfect location for portrait photoshoots. You don't have to worry about sunny days, harsh weather conditions, and running out of batteries.
But where's the fun and challenge in that? How about thinking outside the box and testing your skills in outdoor portrait photography? How will you become one of the best photographers if you stick to your comfort zone?
Portrait photography in a studio may seem to be a safe option, but there's always that sense of dynamism when taking portrait photos outdoors. There's that thrill and spontaneity when using nature as your blank canvas.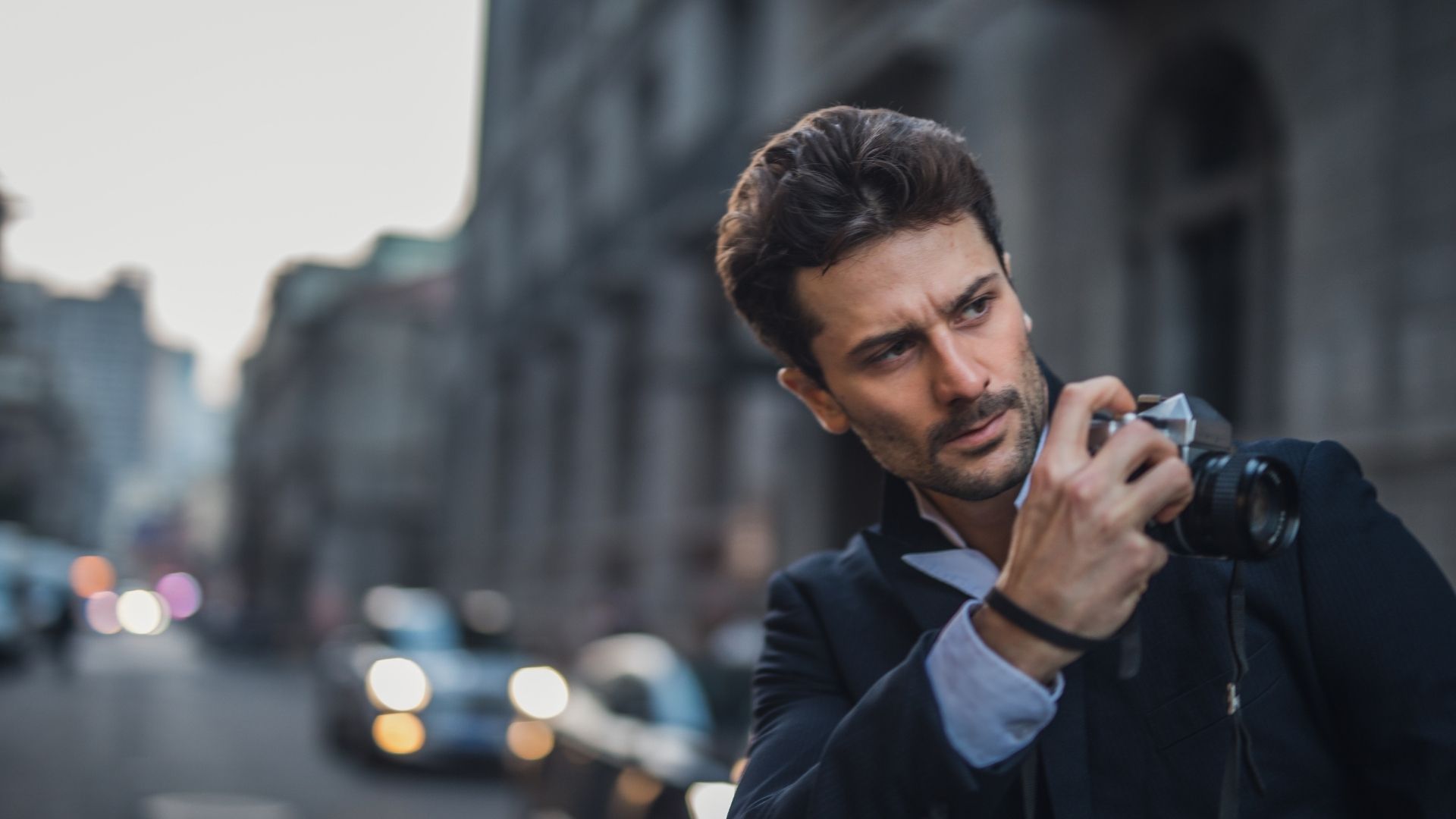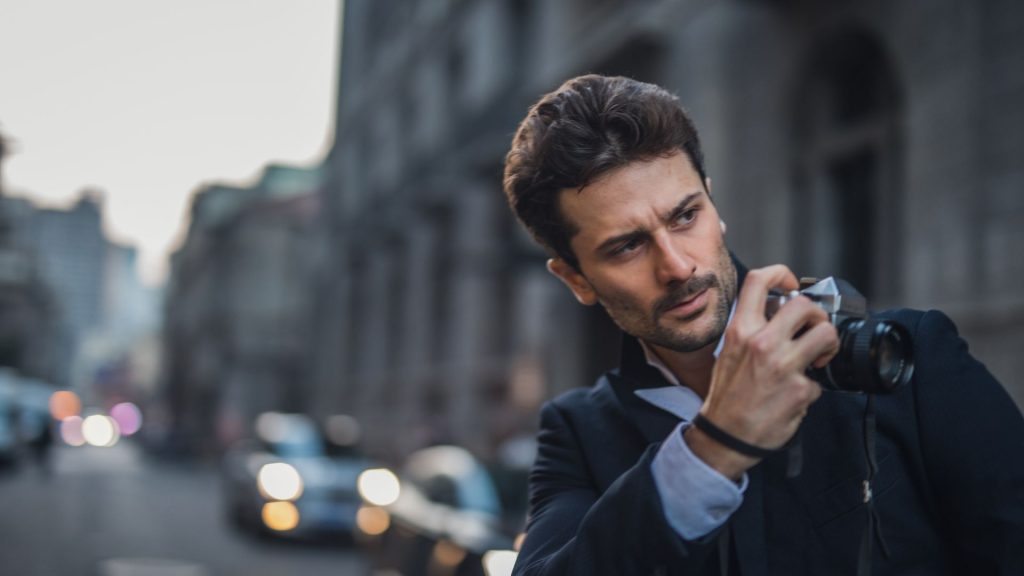 The challenge of using natural elements and new colors to your palette makes you a better photographer. If you see the outcome during the post-processing, you won't believe that this scenery was captured by you – using your very own skills.
Even though you may not fully control what happens in outdoor photography, eventually you will know how to adjust. With the right techniques, proper practice, and experience, outdoor portrait photography will be easy peasy.
Here at Loaded Landscapes, we're ready to share with you some outdoor portrait photography tips which will help you hone your skill. We also reviewed cameras that you can invest in for this type of photography.
Outdoor Portrait Photography Tips
There is no one-size-fits-all on the best way to take outdoor portraits; every photographer may have his/her own strategy or technique. There will always be a difference in opinions because everyone has different experiences.
But one thing's for sure, and this is what many portrait photographers will agree on: when shooting outdoors, plan it well and prepare for the unexpected. Always remember that you do not have control over the weather, harsh shadows, an overcast day, sunlight, or rain, but there's one thing you can control: your creativity as a photographer.
This post is an outdoor portrait photography tutorial: how to take good portraits outside, the recommended camera settings, how to shoot your subject's face, what to prepare, and what to avoid.
The Ultimate Tip When Shooting Outdoor Portraits
We're not going to beat around the bush so we'll tell you this ultimate tip – if you plan to shoot outdoors, whether you have a subject or just nature landscape photography, always use a lens longer than 50 mm. In addition, shoot using a wide aperture and never use the automatic setting of your camera. Always remember this tip! As you use these fundamentals, you are ready to capture the most captivating photos no one has ever seen before.
The Best Time: The Golden Hour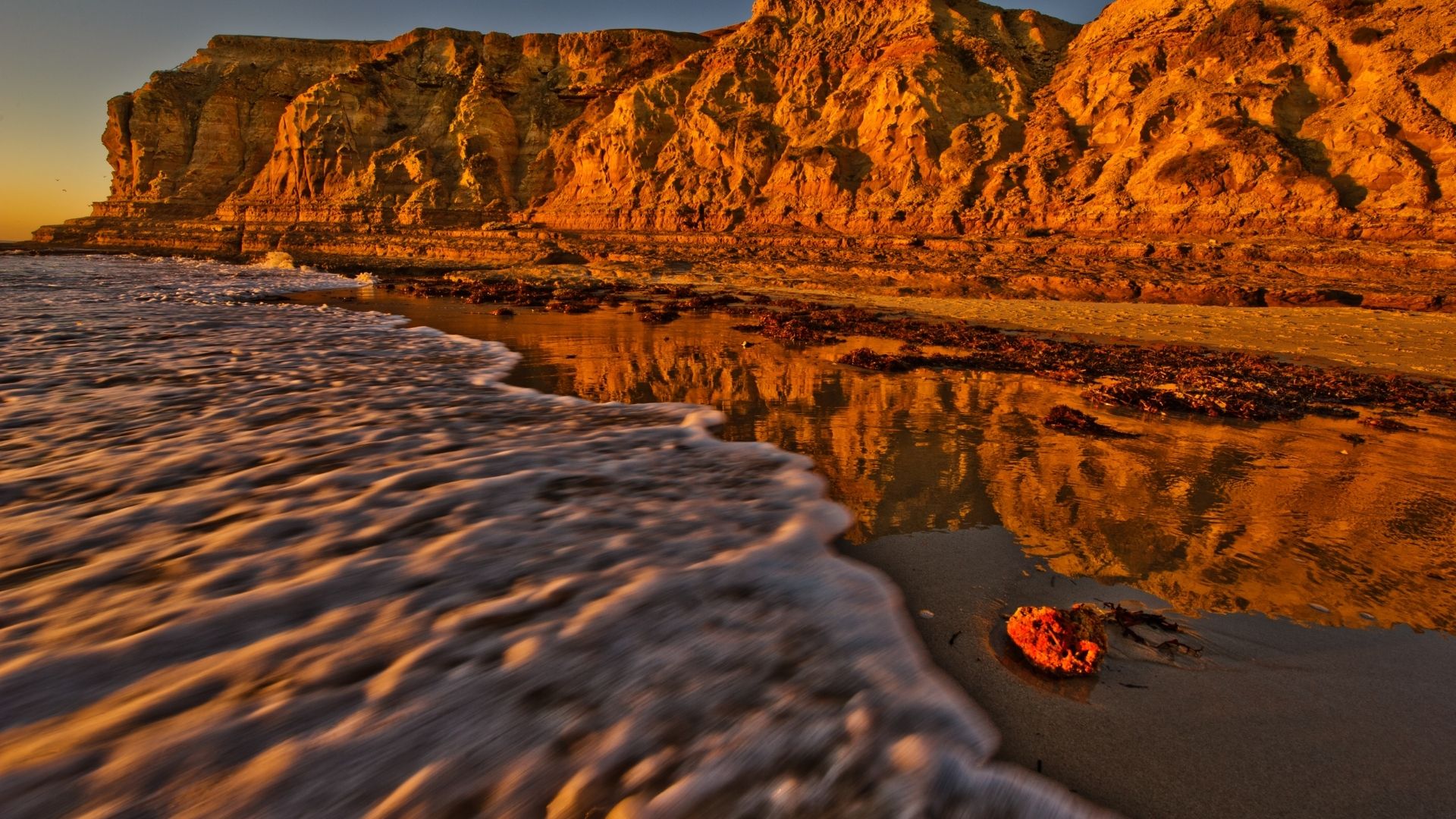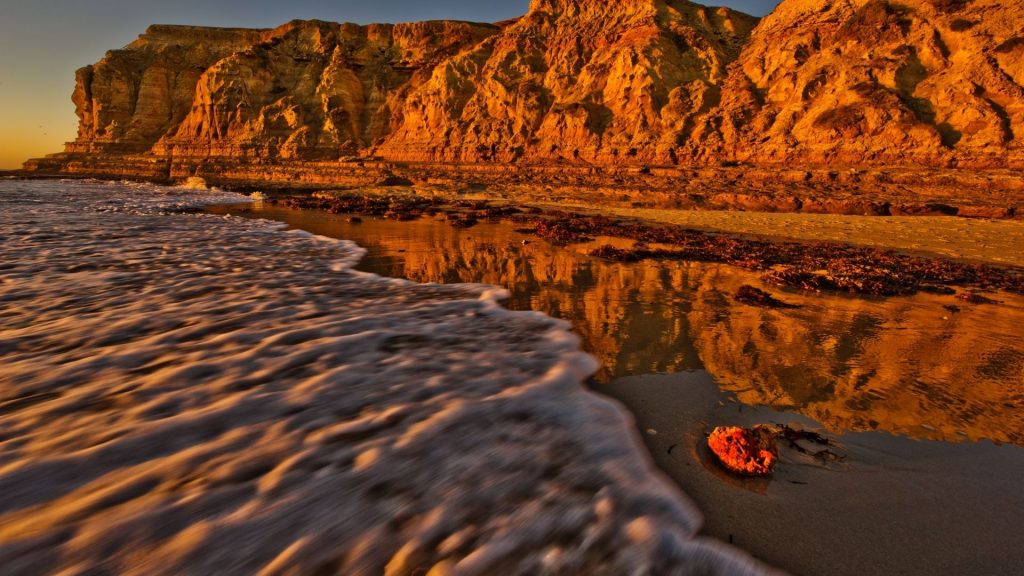 You may have heard of the words "the golden hour" mentioned by some photographers. There are two golden hours: the hour before the sun sets and the hour before the sun rises.
Some photographers also call this the magic hour, and you know why? Because these golden hours have that magical light that captures stunning photos. During the golden hours, the rising or setting sun can be seen on the horizon.
The beautiful orange light during the golden hour makes it a perfect time for shooting portrait photos. The golden hour is not just a great time to capture photos, but gazing at nature during this time promotes a sense of happiness. You may have experienced this peaceful bliss while waiting for the sunset or sunrise, and isn't it pleasing to look at the view?
Best Season: All-Year Long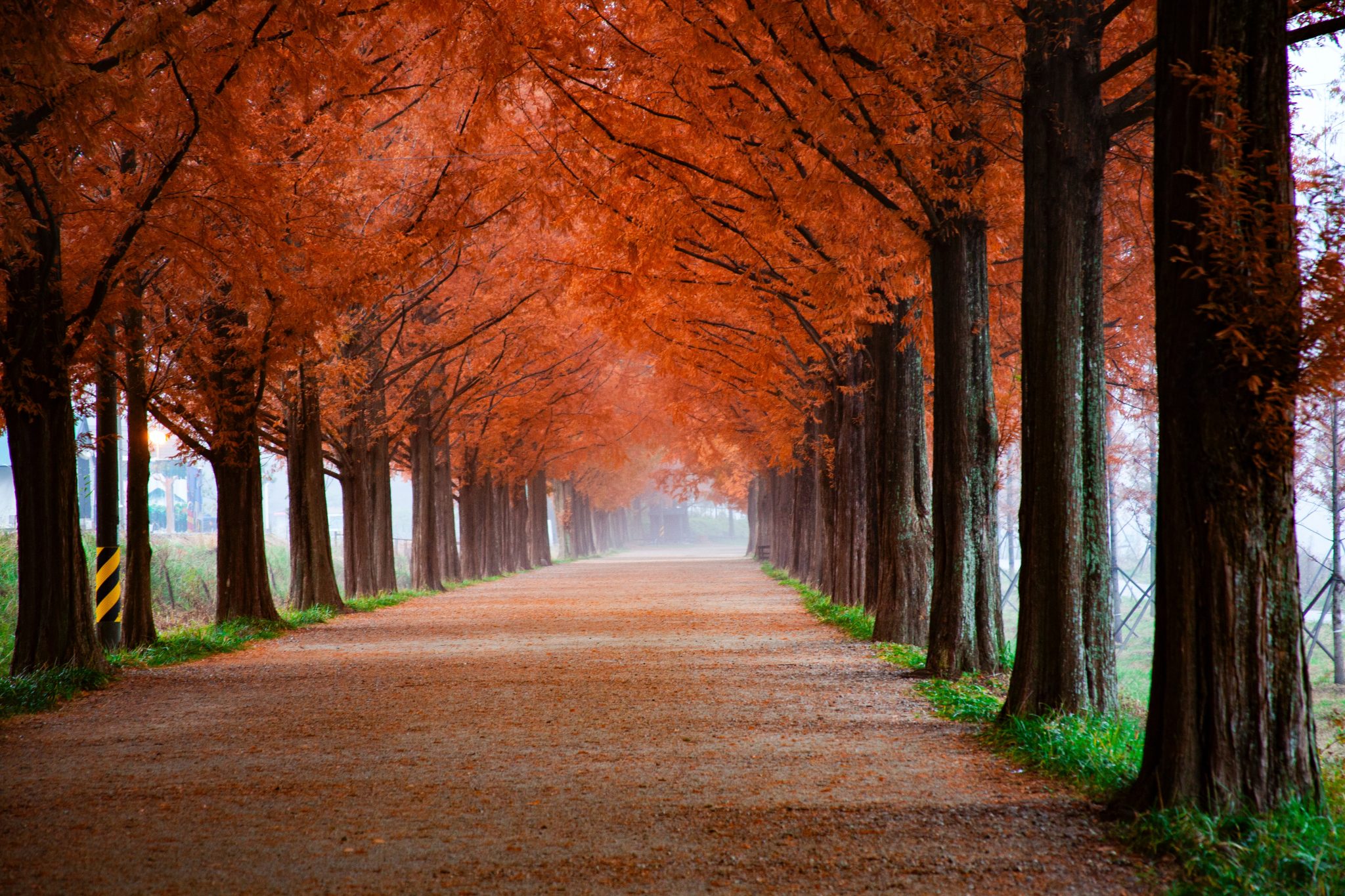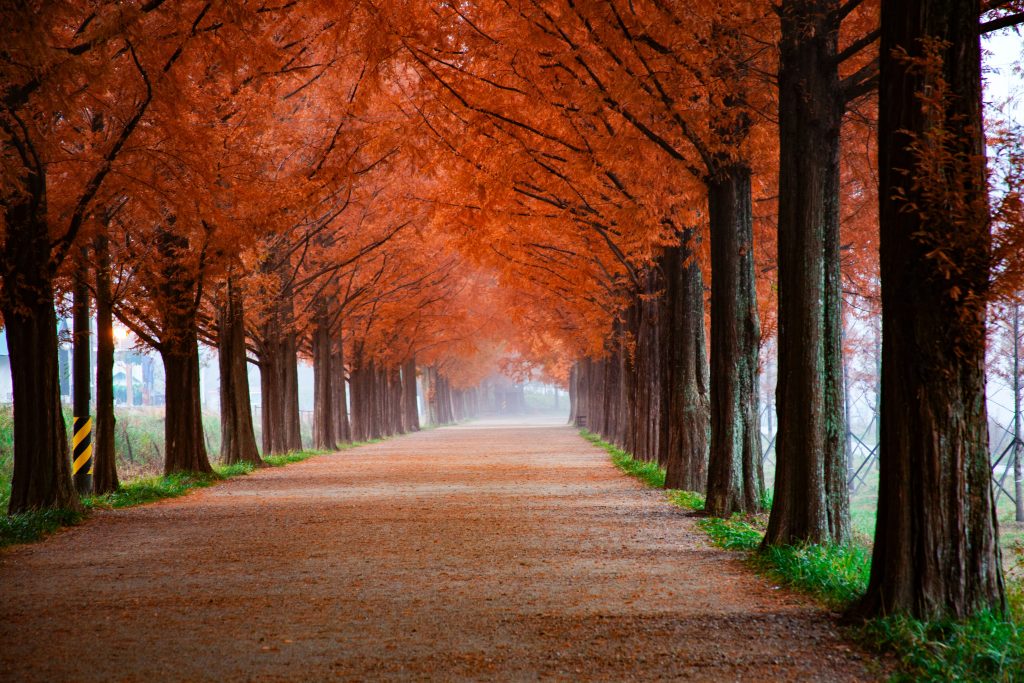 When photographing outdoors, you will significantly depend on the weather and the season. But if photographers were asked what season is the best to shoot outdoors, they would say – all year long.
What is the season right now? What is interesting about it? A good photographer should see the silver lining even in the most challenging situations. The outdoors have given us diverse opportunities to capture its beauty.
Is it snowing? Take advantage of snowflakes in front of your subject's face. Is it fall? Take advantage of multi-colored leaves. Is it spring? Capture the beauty of the flowers. Is it summer? Use the beach as your background.
Is it a cloudy day? Take advantage of the overcast daylight that can be flattering to your subject's face. Use the gloomy cloud to produce soft light to create that natural and rounded look. Is it too sunny? Take advantage of the sun behind your subject and use this to create shadows.
Each season presents a different opportunity to capture beautiful images with a story to tell. All you need is your camera, creativity, trying out different angles, and a little more practice.
Best Format: RAW Format
When it comes to the camera setting for outdoor portraits, shooting in RAW format will always be the best option. Why so? The RAW format allows you to capture more shadows and highlights. A RAW file enables you to capture a wider range of levels of brightness as compared to JPEG.
Also, during post-processing with the RAW format, you can create more edits. With JPEG, you lose more data the more you edit. Furthermore, you can make your portrait better when you shoot in RAW. How so?
When was the last time the white balance of your camera settings was incorrectly set? You may have tried for many hours to take off the color cast but only end up destroying the image on each attempt.
Using RAW format, you can fix the photo during post-processing, including its white balance, exposure, retouching, and many more. Taking control of the white balance is the major advantage when you shoot RAW.
Camera Settings: Depth of Field, Focal Length, Shutter Speed, Aperture, and White Balance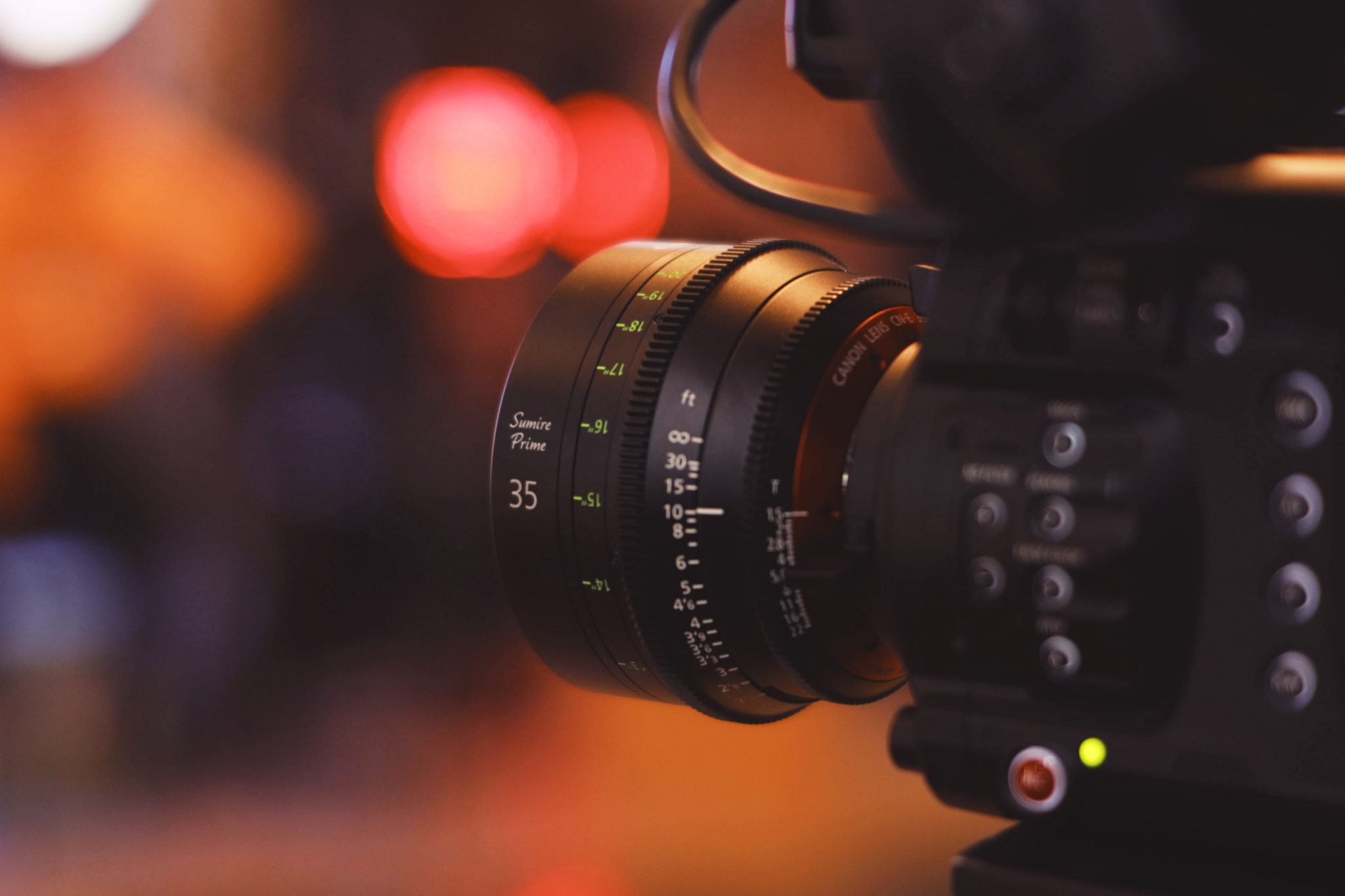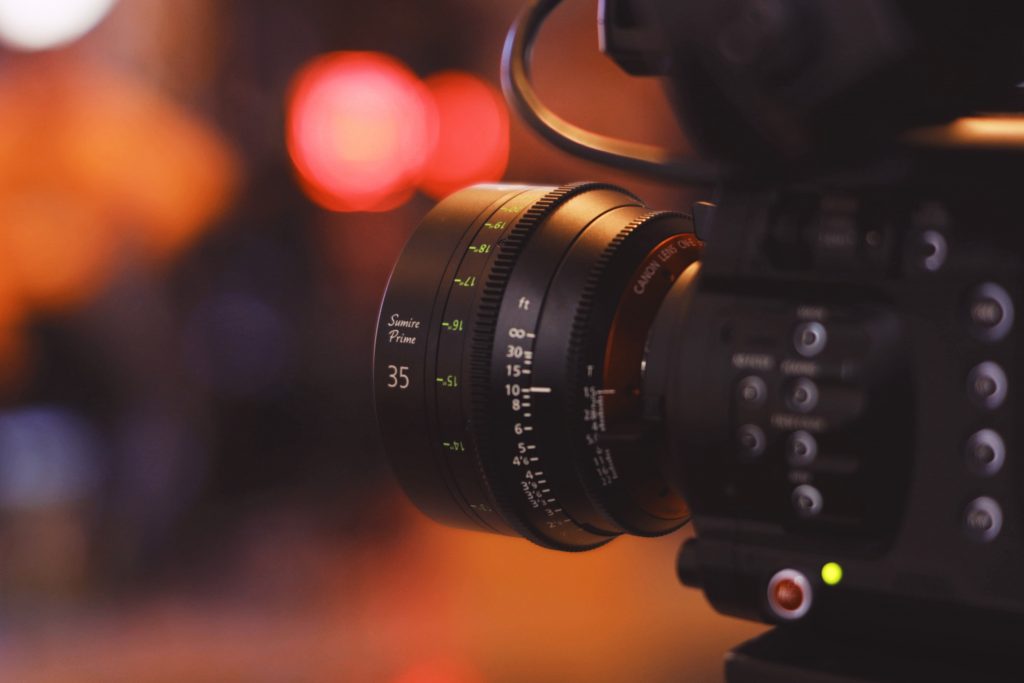 There are a few tips we recommend in outdoor portrait photography. First, you would want to shoot using fast lenses for easy focus and precise capture of photos. Try starting with ISO 100 and setting the shutter speed at 1/100.
If there's more natural light, slow down the shutter speed. If there's less natural light in the background, increase your shutter speed. Use a shallow depth of field to blur the background and emphasize your subject.
Second, use the wide aperture settings of your camera's telephoto lens. In outdoor photography, you need to shoot fast using a wide aperture so your subject's face will be more focused while the background is a little blurry.
For outdoor portrait photography, long focal lengths are usually recommended. You can also experiment and play around with your focal length to get the best results. Just don't let your shutter speed be lower than your focal length.
For Your Model: Invest In Make-up and Wardrobe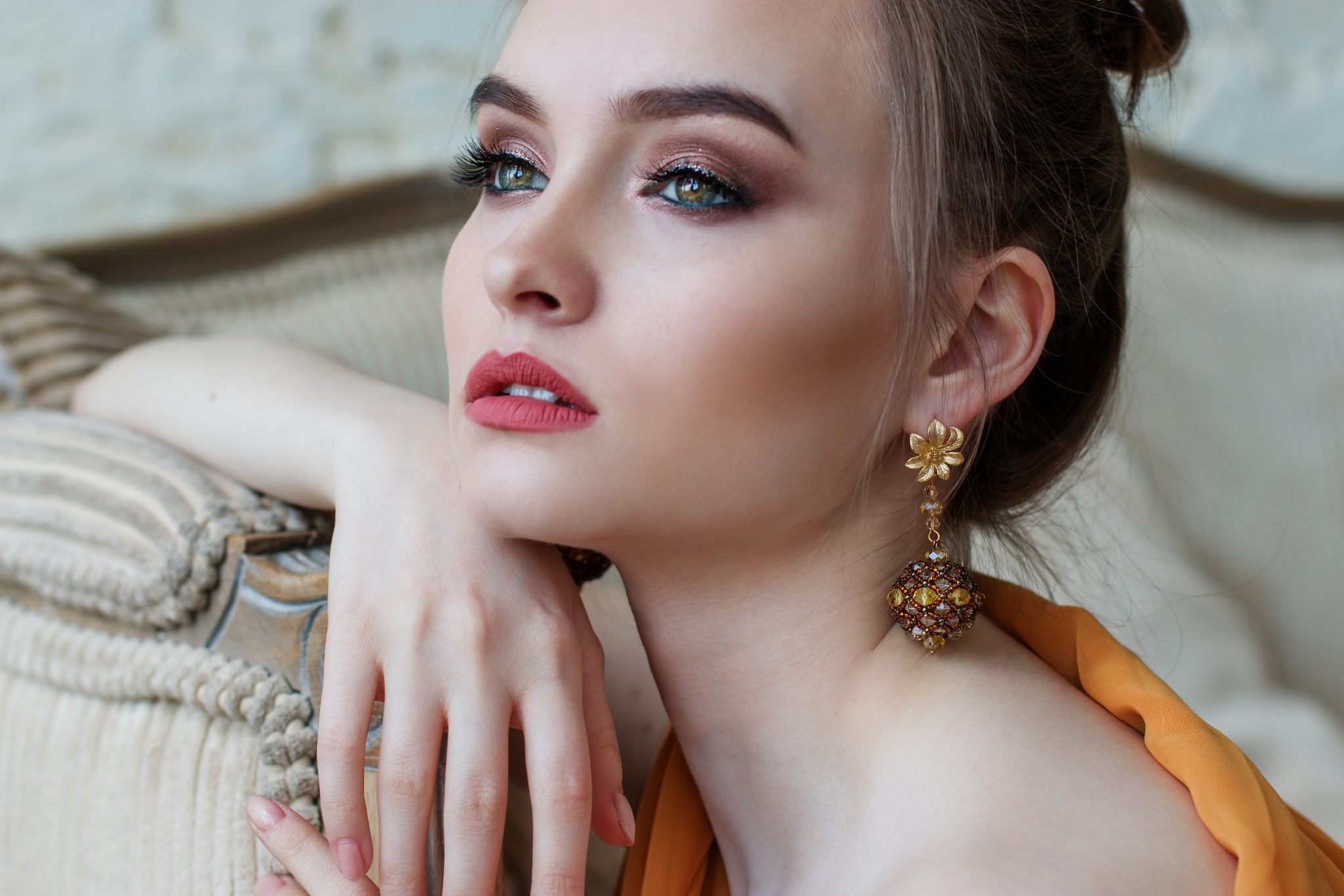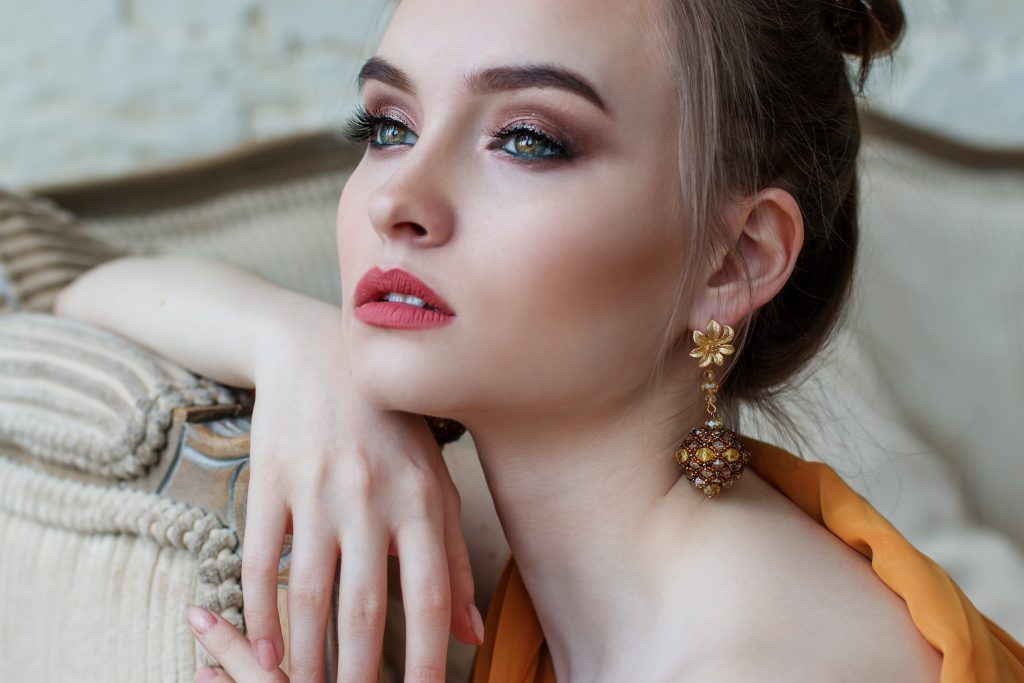 As for your portraits or your subject, you would want to invest in make-up, wardrobe or even some props. Suppose your model knows how to put on makeup or has the wardrobe to dress, then good. If not, you can hire a professional makeup artist and stylist to tag along in your shoot.
Since this is portrait photography, the facial features and wardrobe of your subject will be emphasized. If it's a fun photoshoot with your friends, then you can do away with make-up and wardrobe. But if it's a paid project, or if you want a professional-looking portrait to add to your portfolio, take control of the whole session and invest in wardrobe and make-up.
What to Avoid: Direct Sunlight
Another essential tip when capturing outdoor portraits is to avoid direct sunlight. They say in photography that natural light can be your best friend and your worst enemy. When it comes to capturing outdoor portraits, shooting in direct sunlight is a big NO-NO. Aside from hurting your eyes (and your subject's eyes) when staring at the lens, the harsh sunlight creates that strong contrast and leads to unflattering elements in your photo.
It's also hard to control natural light conditions when shooting in direct sunlight. If so, you might lose the essence of your subject because there's too much natural light, and the details may be overshadowed. Direct sunlight makes it hard to predict the white balance and exposure.
Choose A Shaded Area
If the lighting conditions are getting out of your control because of the bright sun, you can always capture images in a shaded area. A covered area will always be desirable to illuminate the features of the subject. This is while keeping the subject framed in the shadow.
Creative Effects to Use: Bokeh and Lighting Effects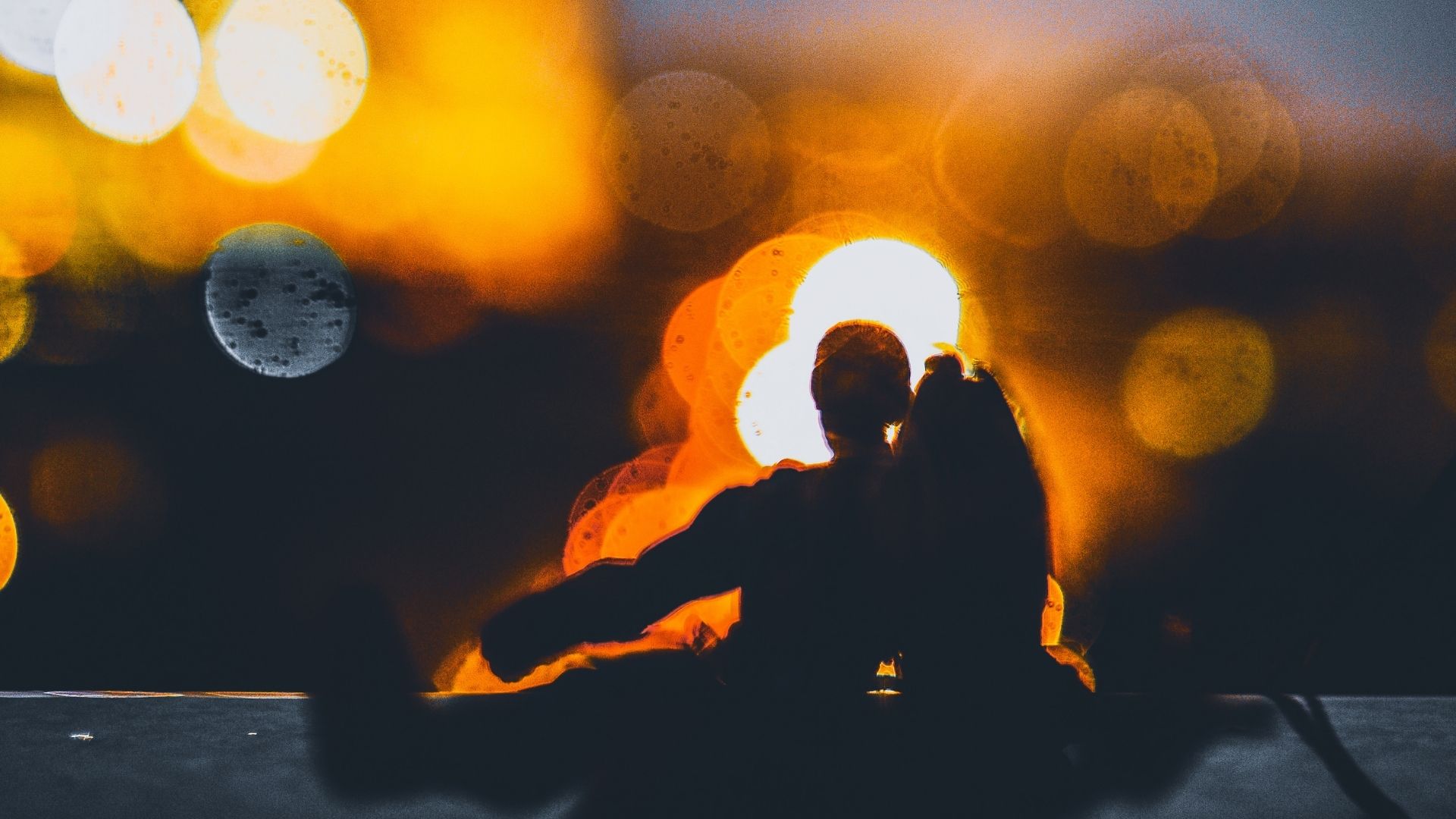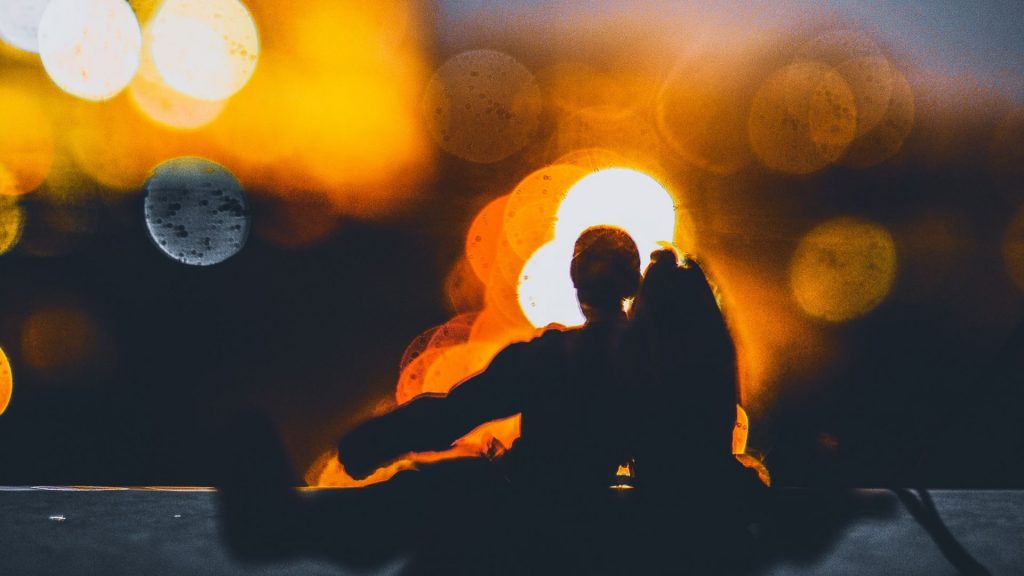 If you want your portraits to stand out, choose a more interesting background and try to achieve the bokeh effects. Your background will always be necessary; it is equally important as your subject. As for the most used creative effects in outdoor portrait photography, aim for the bokeh effect.
The bokeh effect is defined as the soft, out-of-focus background using a wide aperture and fast lens. As for the aperture, always aim for f/2.8 or wider. If you want to capture an interesting photo, you can use other objects like snowflakes, branches of trees, leaves, raindrops, flowers, and lens flares.
Use Reflectors
Are you finding it hard to control the light outdoors? Is it challenging to shoot outdoor portraits because the light is constantly moving? You can always use reflectors. The use of the reflectors and which kind will depend on what time of the day you're shooting. This will determine the lighting effects and how you can use the reflector to illuminate your subject.
There are many colors of reflectors used in photography. Each reflector color has its purpose but all are essential to control the lighting and appearance of the shadows on the subject. Just a tip when using a reflector: it should be held close to your subject.
Location Ideas
Now that you're familiar with the best time of day to shoot, using soft light for cloudy days, avoiding harsh shadows with direct sunlight, the recommended lens, and other tips for outdoor portrait photography, what's next? Of course, you have to plan your location. 
In your planning process, always study the location. Where can you position the subject? Is there a shade in the location in case the lighting is harsh? Will you take a shot of the whole scenery or just parts of it? Will it be an overcast day? Make sure to scout your location and study the best time of day to take photos there. This will enable you to plan where to take photos of your subject.
Use Flash Outdoors?
Use of flash for outdoor photography? Why not? When capturing portraits outdoors, the fill flash can get rid of the dark shadows on the subject's face. As for poor lighting conditions, you can use the reflector. The flash can also create a better separation between the subject and the background. The camera's flash is artificial light, and it can help create a focus on your subject.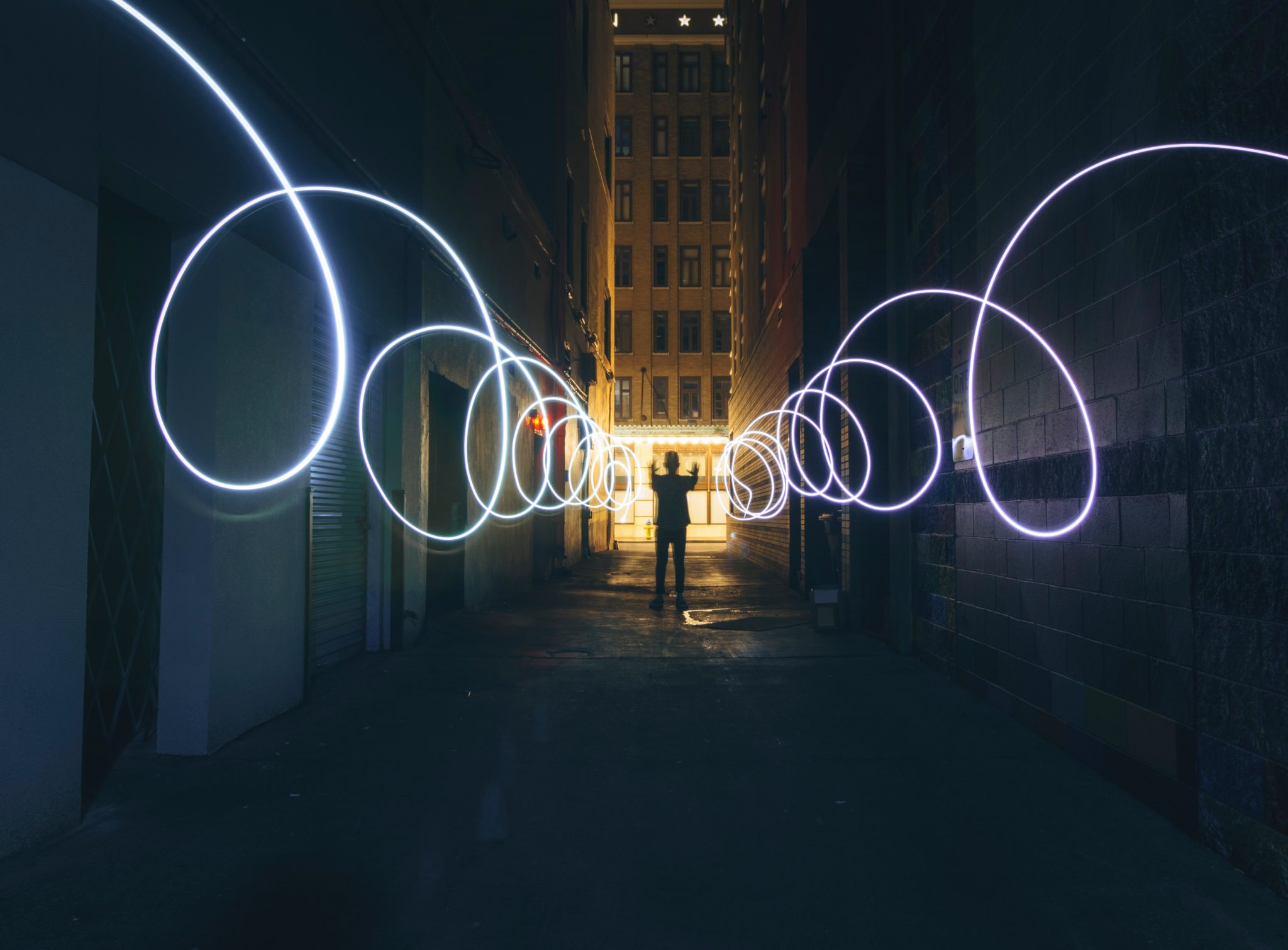 The Best Cameras for Outdoor Portrait Photography
Yes, you can photograph outdoor portraits using your mobile phone, but using a professional camera will always be better. If you're in the market of investing in outdoor portrait photography, here are the camera choices you should consider.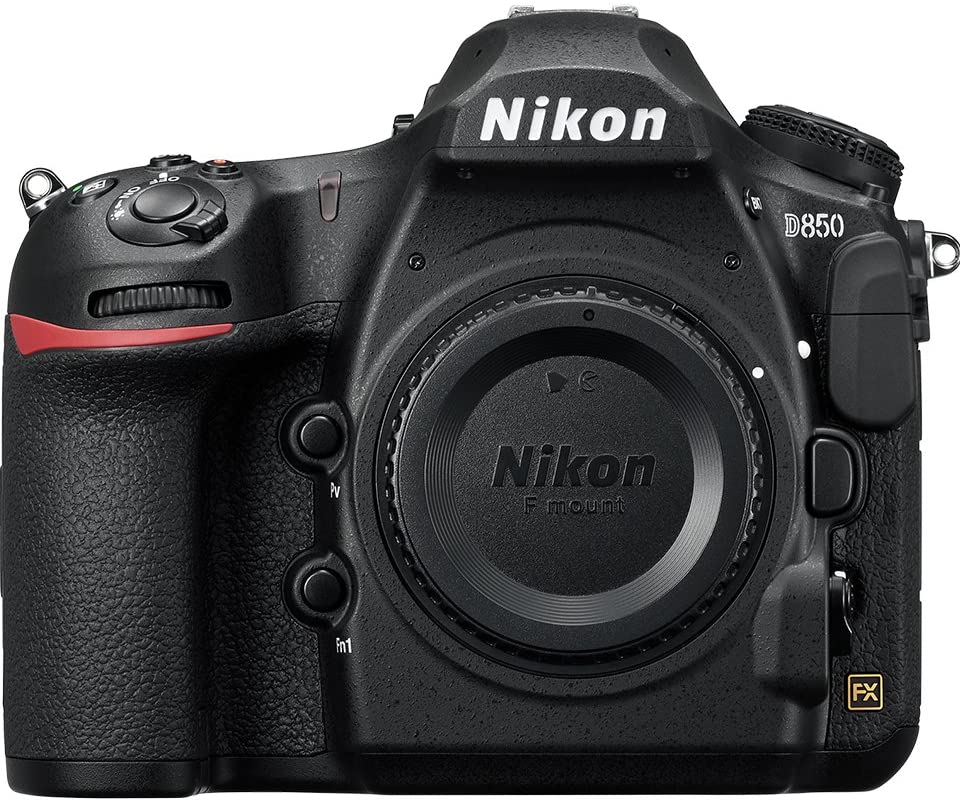 First on the list is the Nikon D850 FX-Format Digital SLR. It has a full-frame image sensor with an extraordinary resolution of 45.7 megapixels. As expected, Nikon made the D850 Back Side Illuminated with an outstanding dynamic range. What makes it great for outdoor photography is its fast lens, and you can take control of the bright sunlight.
The Canon EOS 5DS R is a popular choice for outdoor photography and also for shooting portraits. As of date, the Canon EOS 5DS R has one of the highest resolutions at 50.6 megapixels and one with the highest pixel count. This is a solid professional camera for outdoor photography, but of course, it comes at a higher price.
Another great, full-frame camera to shoot outdoor portraits with is the Canon EOS 5D Mark IV. As for the resolution, it has 30.4 megapixels, boasts an excellent 4k video capture, and has a faster than average burst rate at 7fps. Overall, the Canon EOS 5D Mark IV is an excellent investment but also has a higher price.
One of the popular cameras used for outdoor portrait photography is the Nikon D750. It's a full-frame sensor camera boasting 24 megapixels, a 51-point AF system, and a touchscreen monitor. It's also lightweight, making it easy to carry outdoors. It's a perfect match with the Nikon AF-S 24-120mm F4 VR lens. This is a great starter camera for those who want to try outdoor and portrait photography.
Do you want a full-frame and budget-friendly camera? You should definitely check out the Canon EOS 6D Mark II. It has a 26.2-megapixel chip, articulated touchscreen, and a significantly improved AF system. This camera is excellent for landscape and outdoor photography because it is lightweight and has good weather sealing.
It seems like Canon and Nikon are taking the spots for the best cameras for outdoor photography. Or do they? The Sony A7R IV stands out as a great option. It's compact, with a 60.1-megapixel chip, and is perfect for high-end users.
The Sony A7R IV is an exceptional camera that can capture intricate details, with its wide dynamic range and fast and continuous shooting. It has one of the quickest and most advanced AF systems, making it an excellent option for outdoor photography.
When Nikon made its debut in the mirrorless camera market, it came up with this camera that definitely made a statement. The Nikon 7 II has 45.7 megapixels, with a constructed backside-illuminated sensor design to aid in capturing light. It also has 493 AF pixels to help with the focus. The Nikon 7 II has an impressive 0.8x magnification but is still lightweight at 675 grams.
As expected from a Nikon camera, the Nikon 7 II has a versatile ISO range and wide dynamic range. The Nikon 7 II is a great option for landscape, outdoor, and portrait photography, but the higher quality also comes with a higher price.
If you're looking for a full-frame sensor camera and a lighter mirrorless camera, the Canon – EOS R is a great option. Its camera has a 30.3 megapixels sensor; it is compatible with RF lenses (the new era) and has a high resolution.
The Canon – EOS R has 4K video shooting, a wide ISO range of 100-40000, and a burst rate at 8 fps. Many outdoor and wildlife photographers had a positive experience using the Canon – EOS R.
Many landscape and outdoor photographers use the Fujifilm X-T4 – Mirrorless Digital Camera. It has an ergonomic, lightweight design which makes it fun to use and it also produces excellent image quality. It may look retro at first glance, but its dynamic range and color rendition exceed the expectations of many professional photographers.
It has 26.1 megapixels, 4K video capture, 15fps shooting, and five-axis body stabilization. Since it has a bigger battery, you can expect that it has a longer battery life, making it more convenient for shooting longer hours outdoors.
When Panasonic took its first leap into creating full-frame mirrorless cameras, it came up with the Panasonic LUMIX S1R. They have made quite a statement on its release. It has a high resolution of 473.3 megapixels, making it an obvious choice for many landscape photographers. However, there may be challenges when looking for compatible lenses that can be used with the Panasonic LUMIX S1R. Another downside of the Panasonic LUMIX S1R is its poor battery life and high price tag.
Final Words
Now that you're more equipped with the help of our outdoor portrait photography tips, you are definitely ready to photograph portraits outdoors. Just remember to focus on your subject and pick an astounding background behind the subject. If you follow the tips mentioned above and invest in a decent camera, you will produce images that will surely make a statement.