To be the best landscape photographer, you need to have the technical knowledge, skills, experience, and of course, the best camera.

While smartphone cameras can do wonders in taking breathtaking nature photos, a professional camera is always a better option to take stunning landscape images.
If you want to be the next Marc Adamus, one of the best nature photographers in the world, then you should consider investing in the best camera for landscape photography.

Check out this buying guide for the best cameras for landscape photography in 2021 (plus tips to help you choose the camera that best suits you).
Buying Guide: Tips When Choosing the Best Camera for Landscape Photography
There are many digital cameras out there, but how do you pick the best one? Do you look at the price? The sleek look? The trendiest option? There's more to it than that.
You need to do your research, study the features to look for, and consider what kind of landscape you want to photograph.
For all the aspiring landscape photographers out there or those who want to hone their photography skills, here are the six factors you should consider when buying the best camera for landscape photography.
Choose Large Sensors for Better Image Resolution
A landscape camera should have a high resolution. All landscape photographers should know that high resolution plays an important role in producing photos with higher megapixels and outstanding print quality.
When choosing a camera, make sure to choose full-frame DSLR and medium format cameras. Choose a camera with large sensors because this guarantees exceptional image resolution. This enhances image details and produces beautiful printouts.
Have you seen landscape photos in nature magazines like National Geographic? They use digital cameras with large sensors. The photos can even survive post-edit processing.

Furthermore, images photographed using full-frame and medium format cameras have enough megapixels that they won't get ruined even when cropped.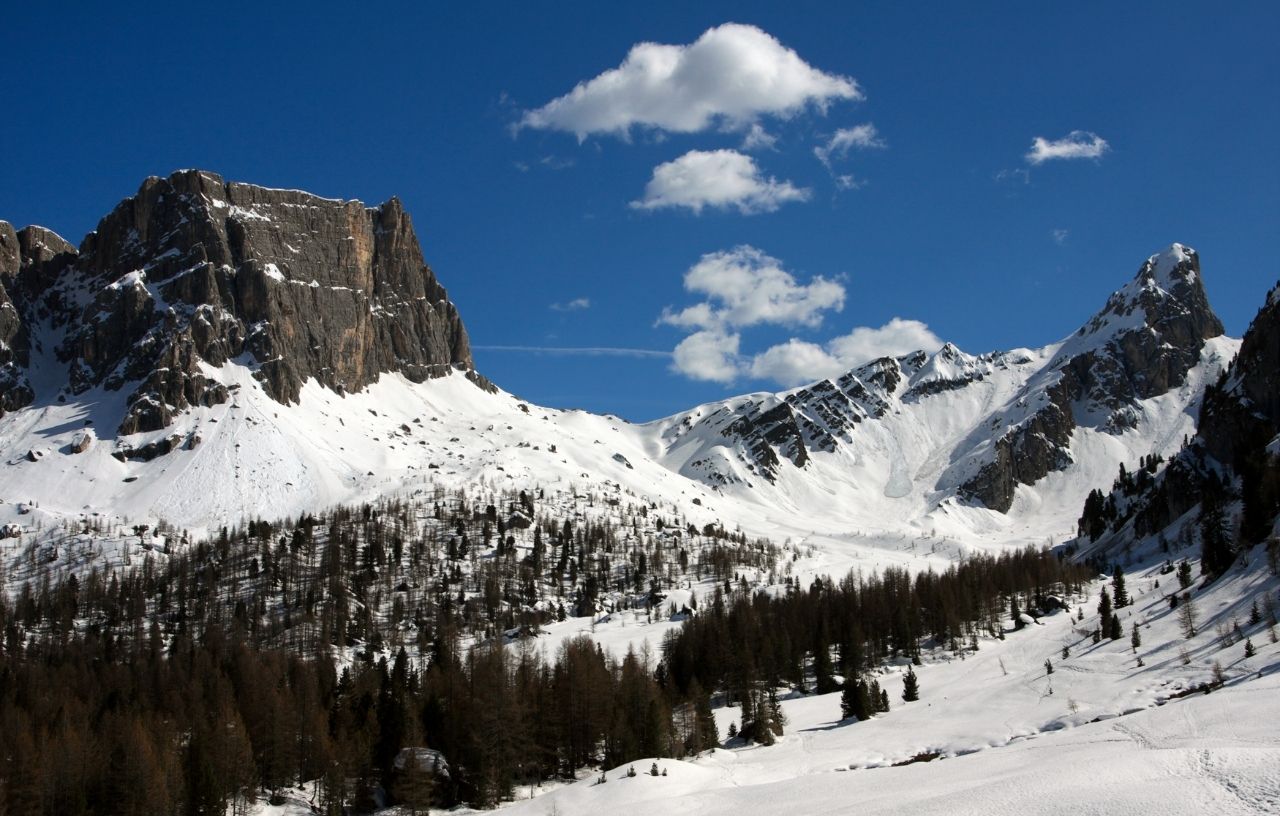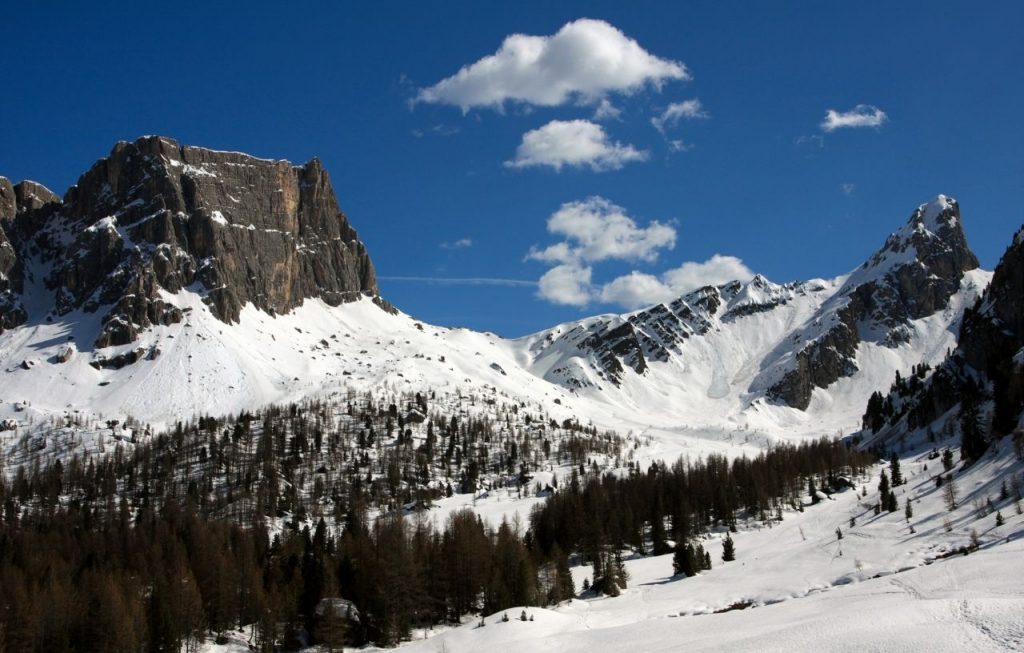 Choose a Camera With Wide Dynamic Range
When choosing a landscape camera, make sure it has a Wide Dynamic Range (WDR) technology. This is a must for landscape photography cameras because you want your background and foreground with uniform lighting.
A digital camera with a wide dynamic range feature preserves the details of the image despite the imbalance in illumination.
Why so? Because with landscape photography, you're embracing the spirit of the outdoors. What does this mean? You're solely dependent on the greatest source of light: the sun.
With landscape photography, one side of the field of view may be well-lit, while the other may be poorly lit. With a WDR feature, you don't have to worry about that.
Moreover, this feature enables you to capture strongly and poorly illuminated areas in a photo or video.
For Dark Landscapes: Extended ISO + Wide Aperture + Fast Shutter Speed
If you're into nighttime photography or astrophotography, consider choosing a camera with an extended ISO feature. The ISO is the camera's sensitivity to light, and it is displayed like ISO 100, 200, and so forth.
All cameras have an ISO, but you want to choose a camera with an ISO starting at 1600 if you plan to engage in nighttime photography.
In addition, choose a camera with an open aperture of at least f/2.8 or f/4 and long shutter speeds. You can capture magnificent photos of the moon and the northern lights (aurora borealis) with all these combinations.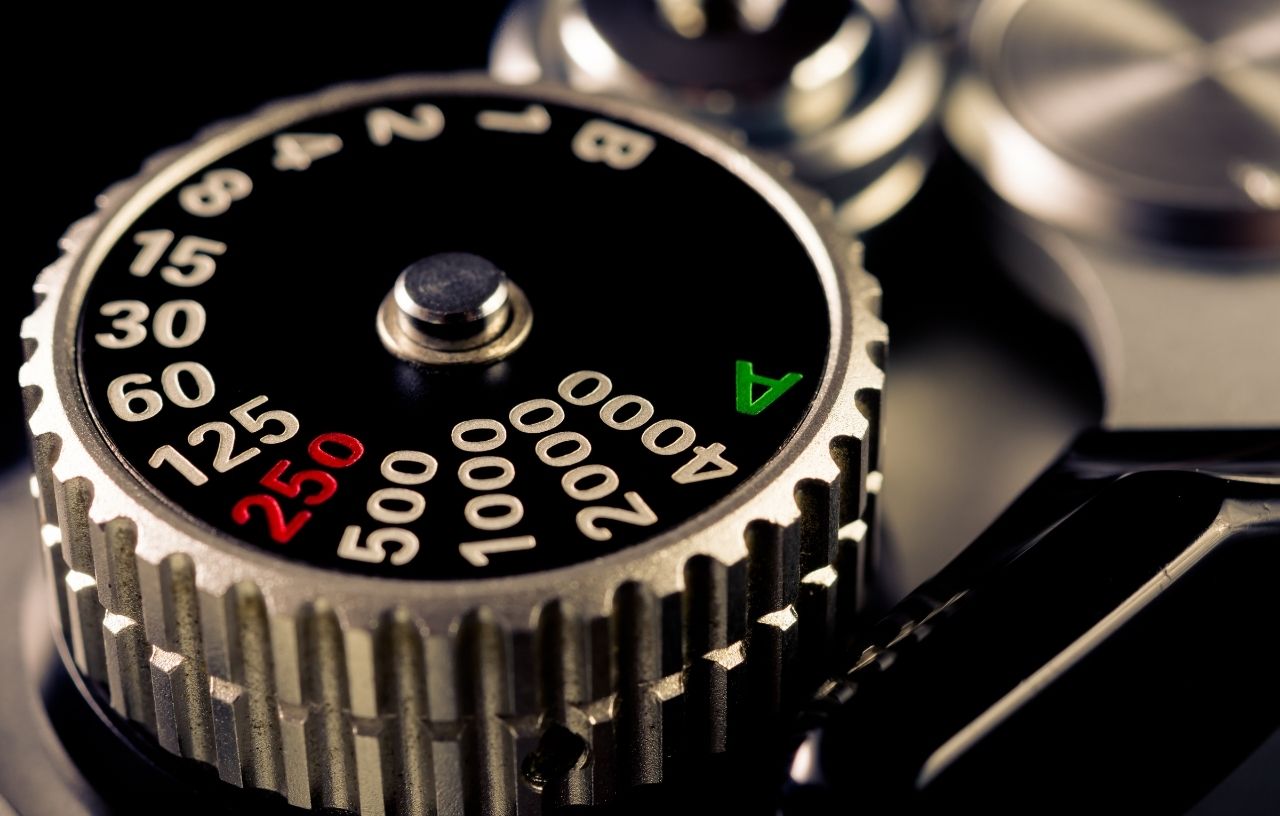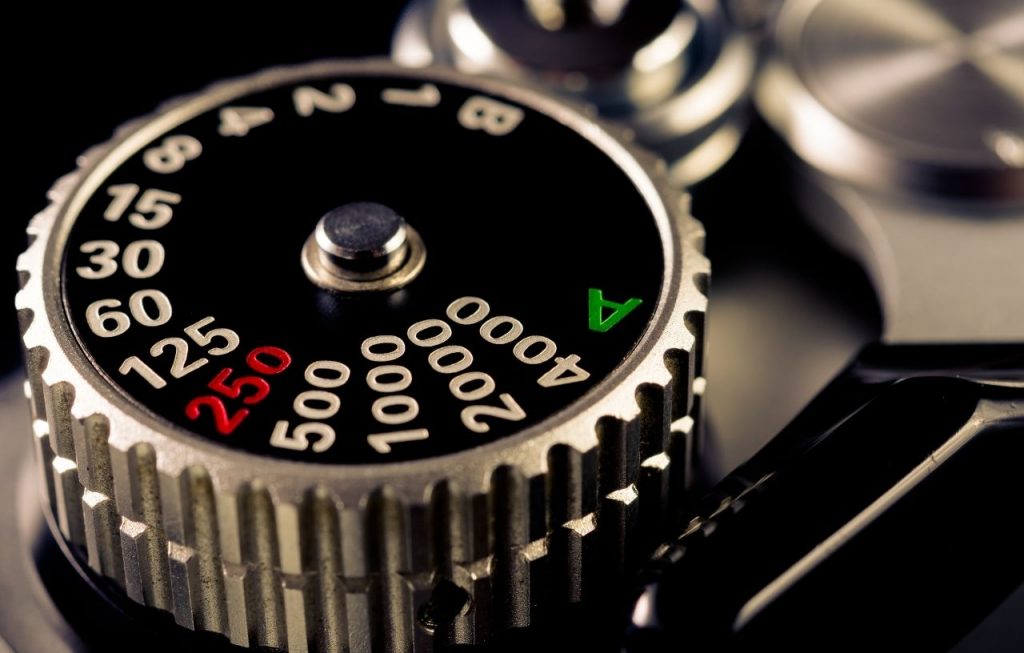 Choose a Camera With a Live-View Display
Another feature to consider when choosing a landscape camera is the live-view display. The live-view display of the camera, with the use of LCD, enables you to have a live preview of the field of view without looking at the lens.
With a live-view display, you can have an idea of what the exposure looks like without peeking at the viewfinder. It's advantageous to invest in a camera with a touch-sensitive LCD.
This feature enables you to focus-peaking and helps protect your eyes if you decide to take a photo of a bright field of view.
You should also choose a landscape camera that is weather-sealed. It doesn't mean it's water-resistant and you can take pictures in the water – there's another type of camera for that.
Using a weather-resistant camera, you can still take photos while it's drizzling.
The weather-sealing feature protects the internal parts from external factors like dust, moisture, and humidity. This ensures the internal components are protected from potential damage; thus ensuring a longer life for your camera.
Not all digital cameras have the weather-sealing feature, and not all camera manufacturers have the same quality weather-sealing feature. A camera with built-in protection from the elements is always a good idea.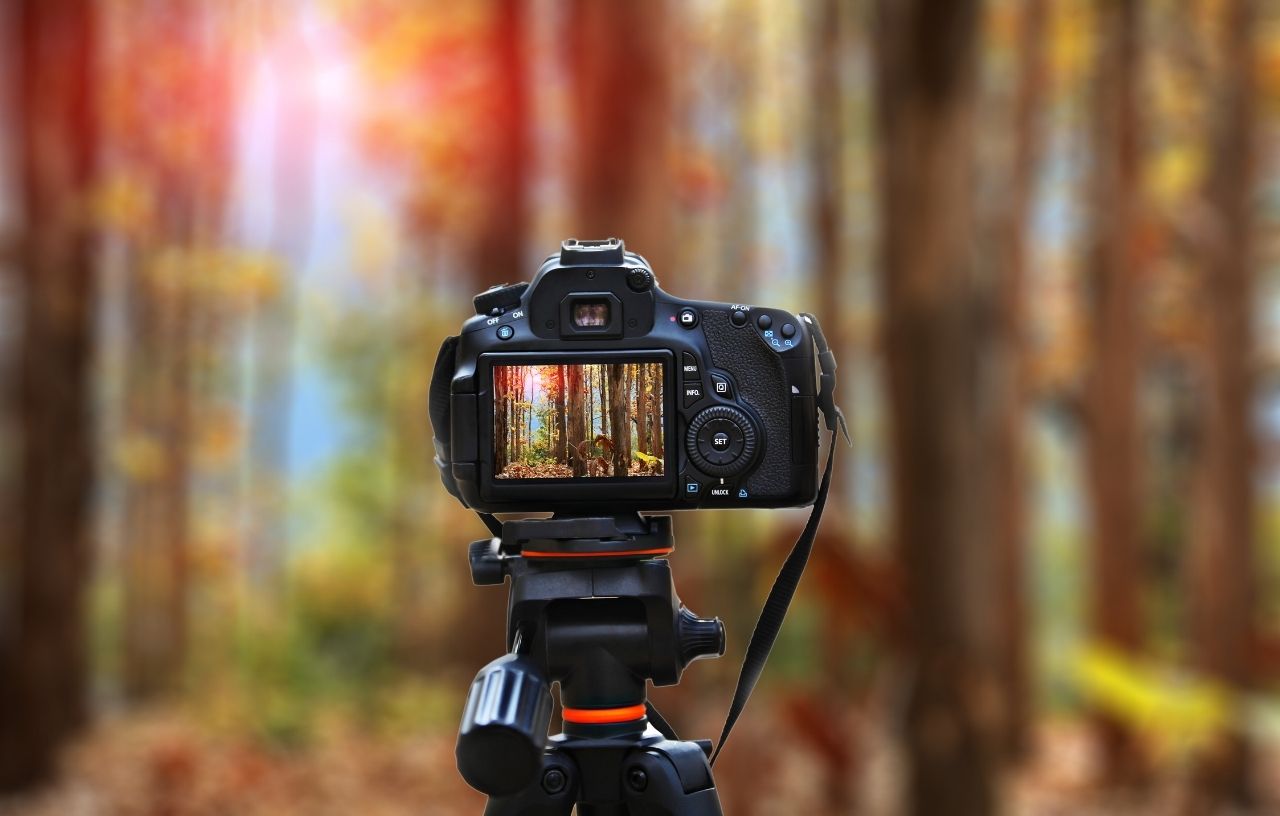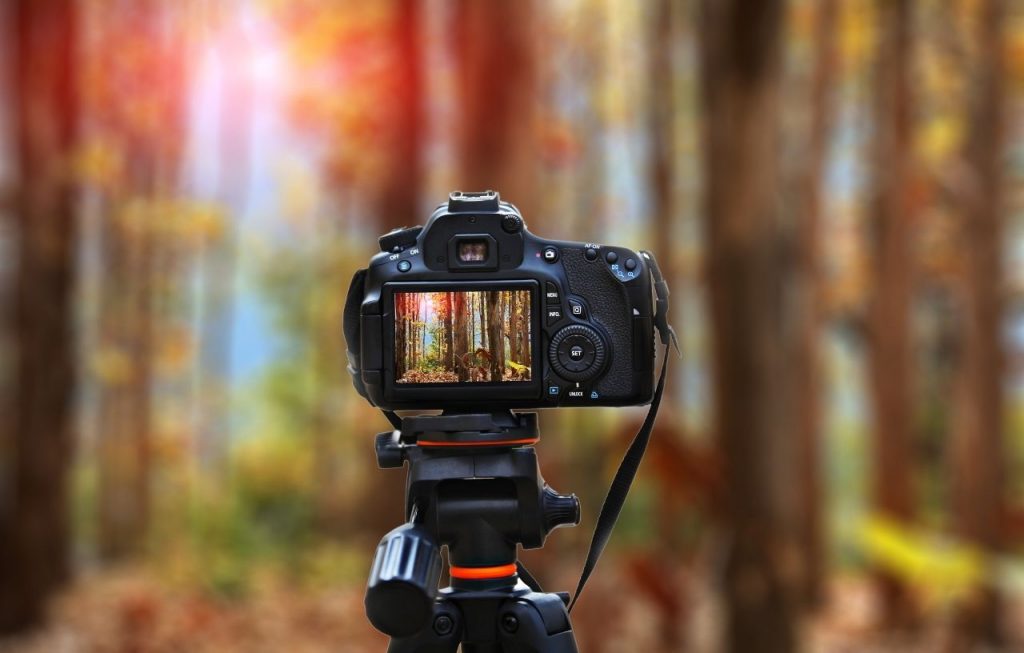 Choose a Camera With a Long Battery Life
With nature photography, it can take several hours to capture that perfect photo. Plus, you're likely to end up in a place without a power source. That's why for landscape photography, it's always best to choose a camera with long battery life.
In addition to that, it's always advisable to pack your charger and extra batteries. Who knows how long you will have to work there?
Also, the cold weather outside can drain the batteries of your camera. For continuous shooting, always pack more batteries, especially in winter photography sessions.
The Best Cameras For Landscape Photography
Now that you're aware of the features to consider when buying a landscape camera, you're a step closer to being one of the best landscape shooters.
Read on so you can check out the best cameras to choose from. Here's a list of the best landscape cameras in the market today.
1. Best Small Budget Camera: Nikon D5600
Are you on a limited budget? We recommend buying a starter camera – Nikon D5600 tops our list. Even though the Nikon D5600 is a budget landscape camera, it has many nifty features. It is a DX-Format with a sufficient resolution of a 24.2-megapixel sensor. Also, it has a touchscreen LCD that allows taking photos from creative angles.
You can use landscape scenery from dawn to dusk without encountering any problems. It has an image processor, autofocus system, the ability to capture an ISO range of up to 25,600, and an expandable ISO sensitivity up to 6,400 nighttime landscape mode. All of these features ensure that even a low-light field of view can be handled without any difficulty.
If you want to remove shadows in case of low-light situations, the Nikon D5600 has a built-in flash to help illuminate the scene. This is an excellent budget-friendly option for landscape photography that packs a lot of impressive features. It may be small, but it packs a lot of features useful for landscape photography.
2. Best Medium-Format Budget Camera: Fuji GFX 50S
Next on the list is the Fujifilm GFX 50S; we tag it as the best medium-format budget camera. The Nikon D5600 is a budget-friendly camera, but the Fujifilm GFX 50S is a medium-format camera. What's so great about this camera? It's a mirrorless camera, with a huge resolution of 51.4 megapixels, and a large sensor.
The Fujifilm GFX 50S can capture more light; thus, it is excellent for low-light settings. It also has a tilting touchscreen LCD and X Pro Image Processor, making it an ideal camera for landscape photography. It has built-in Wi-Fi that allows wireless sharing of files to other devices.
3. The Best Medium Format Camera: Pentax 645Z
If you're willing to invest more money in a medium-format camera, then you should consider the Pentax 645Z. The Pentax 645Z is an excellent medium-format camera for landscape photography. It may not be the latest model, but it's definitely an ideal candidate.
Its lens compensation function can correct chromatic aberration, distortion, peripheral illumination, and diffraction. It has a 51.4 megapixel CMOS sensor, superb resolution, natural color reproduction, high contrast, and desirable aberration correction.
It has a quick response and enhanced buffer memory for a faster operation. Pentax realized that faster image processing, autofocus, and instant review display allow for continuous shooting operation so landscape photographers can capture images comfortably and without any hassle.
4. The Best DSLR Option: Nikon D850
If you're looking for the best DSLR option, you can opt for the Nikon D850. What makes it one of the best cameras for landscape photography? It has a 45.7 megapixels sensor, has a rear-illuminated full-frame sensor, no low pass filter, a wide dynamic range, and has an incredible image resolution.
Furthermore, the Nikon D850 is capable of 4K and 8K time-lapse sequences. It's no surprise that many landscape photographers recommend the Nikon D850. In addition, it has a dual-slot, a tilting LCD touchscreen, and eight focus modes that ensure a fun and comfortable landscape photography experience.
It's a great option for winter photography as well since it has 1,840 shots of battery life. Imagine hassle-free shooting without having to worry about changing your batteries. So if you plan to camp out in nature and enjoy continuous shooting, the Nikon D850 is one of the best cameras for landscape photography.
5. The Best Mirrorless Option: Sony A7R IV
Next on the list is the best mirrorless camera, the Sony A7R IV. It's undeniably one of the best cameras used for landscape photography. It has a 61-megapixel full-frame sensor with a back-illuminated CMOS sensor. Furthermore, it has an impressive and accurate color reproduction with 15 stops of dynamic range, which is pretty spectacular for its price range.
The Sony A7R IV also has an added function which has an area-specific noise reduction to preserve the details of the images. One of its excellent features is the long-exposure noise reduction, making it perfect for night photography or astrophotography. Its shutter speed is pretty impeccable as well. In addition, it is weather-sealed, making it a great option for winter photography.
As for the battery life of the Sony A7R IV – it's better to pack up your charger and extra batteries (battery life lasts between 530-670 shots). This may be enough for one-day photography, but just pack up extras just in case.
Other Best Cameras for Landscape Photography
Now that you know the best cameras for landscape photography, let's check out the runner-ups. If you're undecided yet on which camera to invest in, you can check out more options in this list.
One of the cheaper options for landscape cameras in this list is the Canon EOS 850D. It's a small and lightweight DSLR camera with a 24.1 megapixels crop sensor. It has a preview button to check the depth of field, which is pretty helpful in finding the correct exposure. The Canon EOS 850D is pretty lightweight, which allows high mobility when shooting outdoors.
More nifty options of the Canon EOS 850D are the optical viewfinder with 95% coverage and the varied-angle LCD touchscreen that helps with shooting different landscape angles. As for its battery life? It's not that bad. With live-view shooting, you can shoot up to 730-800 frames, while with Live View shooting, you can capture up to 290-300 frames.
It goes without saying that the viewfinder shooting is recommended for long photo sessions. The downside, however, is that the gadget operates in the 0-40°C environment or with lesser humidity. It wouldn't be ideal to be used in winter photography.
Next on the list is the versatile camera, Fujifilm X-T4. It won't hurt your pocket, plus it is popular with many landscape photographers. It's a mirrorless camera with a 23.5 mm x 15.6 mm sensor size. Even though it has a crop sensor, it's a good option for landscape photography.
Many landscape photographers love it because it has a 26.1-megapixel resolution with a wide dynamic range and ISO invariant sensor. It's also a weather-sealed camera, so it's best for shooting landscapes even in cold environments. It's advisable to use the Economy mode when in long photoshoots as it can capture 600 frames. As for the Normal mode, you can only capture 500 shots.
Another landscape camera that is a viable option for landscape photography is the Canon EOS 5DS R. It's a full-frame DSLR with a 50.6-megapixel CMOS sensor. Its low filter cancellation and high-resolution sensor create an exceptional image quality, so as you point and shoot, you're guaranteed to capture breathtaking images of nature.
It also has an anti-flicker feature that preserves an image's color and exposure level despite the blinking light. In addition, it has a flexible crop shooting that extends the shooting effect. This feature is helpful if you want to extend the range of the telephoto lens. The flexible crop shooting is also useful when capturing the intricate details of the view.
As for the Live View mode, it offers exposure simulation and contrast autofocus. If you get the chance to use the Canon EOS 5DS R, it really is empowering how your shots can turn out, even without the post-process. A reminder, however, is not to use the Canon EOS 5DS R for winter photography, but it's okay with a bit of drizzle.
Another LCD angle touchscreen landscape camera is the Pentax K-1 Mark II. With its 36-megapixel sensor, it's a great choice for landscape photography. The Pentax K-1 Mark II lacks the AA filter but offers a shake reduction feature, which helps with image stabilization, and the image quality is undoubtedly of excellent quality.
It's a full-frame camera but has the APS-C crop mode, making it compatible with Pentax K mount lenses. It is also a weather-sealed camera – it is dustproof, with five-axis sensor-shift image stabilization. Many landscape photographers commend it for its pentaprism viewfinder that shows the frame with perfect accuracy.
The Pentax K-1 also has outstanding ISO values ranging from 100 to 819,200. The wide dynamic range is impressive, making it ideal for capturing landscape photos in low light. Do you want to hear another cool feature? It has a built-in GPS; excellent for geotagging. The geotagging feature allows you to keep track of where you took your images. You know, when you captured too many images and in case you forgot where you actually got that.
The Pentax K-1 also has the Astro-tracer exposure mode and electromagnetic pass, making it perfect for astrophotography. It's the perfect camera if you plan to shoot day and night.
Another mirrorless camera made it to the list, and of course, it's from Nikon. It has a 45.7-megapixel rear-side illuminated sensor and has no optical low pass filter, resulting in far-fetched photo quality with a wide dynamic range. It is popular with many professional photographers in every field. So it's a good investment for landscape photography, events photography, portrait photography, and many more.
Its 493-point on-sensor with the phase-detection autofocus system is a feature that puts Nikon Z7 at a great advantage. Why? A camera with a high number of focus points equates to a more accurate autofocus function. This indicates that the phase detection will be faster than the contrast detection, so you won't have to choose between accuracy and swiftness when it comes to focusing.
The downside of using the Nikon Z7 is its battery life. It can only capture up to 330 shots, so you better pack up your charger and extra batteries. It best operates at less than 85% humidity and temperatures ranging from 0 to 40°C. But overall, this is a pretty good investment for landscape photography.
Are you on a budget but prefer a full-frame camera? You should consider investing in a Canon 6D Mark II, it's a great choice for landscape photography. It has a 26.2-megapixel chip with a significantly improved AF system and a highly articulated LCD screen. Although it lacks the 4k video recording feature, it's not usually a deal-breaker for most professional photographers.
It only has one card slot, and the viewfinder does not offer 100% coverage, but overall it still does a pretty good job with landscape photography. It boasts a good weather-sealing feature and is excellent with low-light photography. It's one of the excellent options for landscape photography in the market today, especially for those who are looking into investing their first full-frame DSLR.
Another camera that made it into the list of shooting landscapes is the Panasonic Lumix S1R, which is also a mirrorless camera. It has a 47.3-megapixel full-frame sensor; this provides an extraordinarily wide dynamic range and high-resolution mode that is crucial for landscape photography.
Its sensor-shift technology can take up to 187MP RAW images which is a pretty incredible output for landscape cameras. Panasonic designed the S1R to have a rugged look, making it resistant to splash, dust, and freeze. You can use it in harsh weather conditions without damaging the internal components of your camera.
What makes it a great camera for landscape photography is you don't really have to worry about the battery life. Thanks to its USB connection, you can charge it anytime without bringing extra batteries; you can use a power bank to charge your camera's battery directly.
We all know that nature photography may involve camping out for a few days; thanks to the convenient and durable charging system of the Panasonic Lumix S1R, it's a great camera to use for outdoor adventures.
The Best Camera Settings Used In Landscape Photography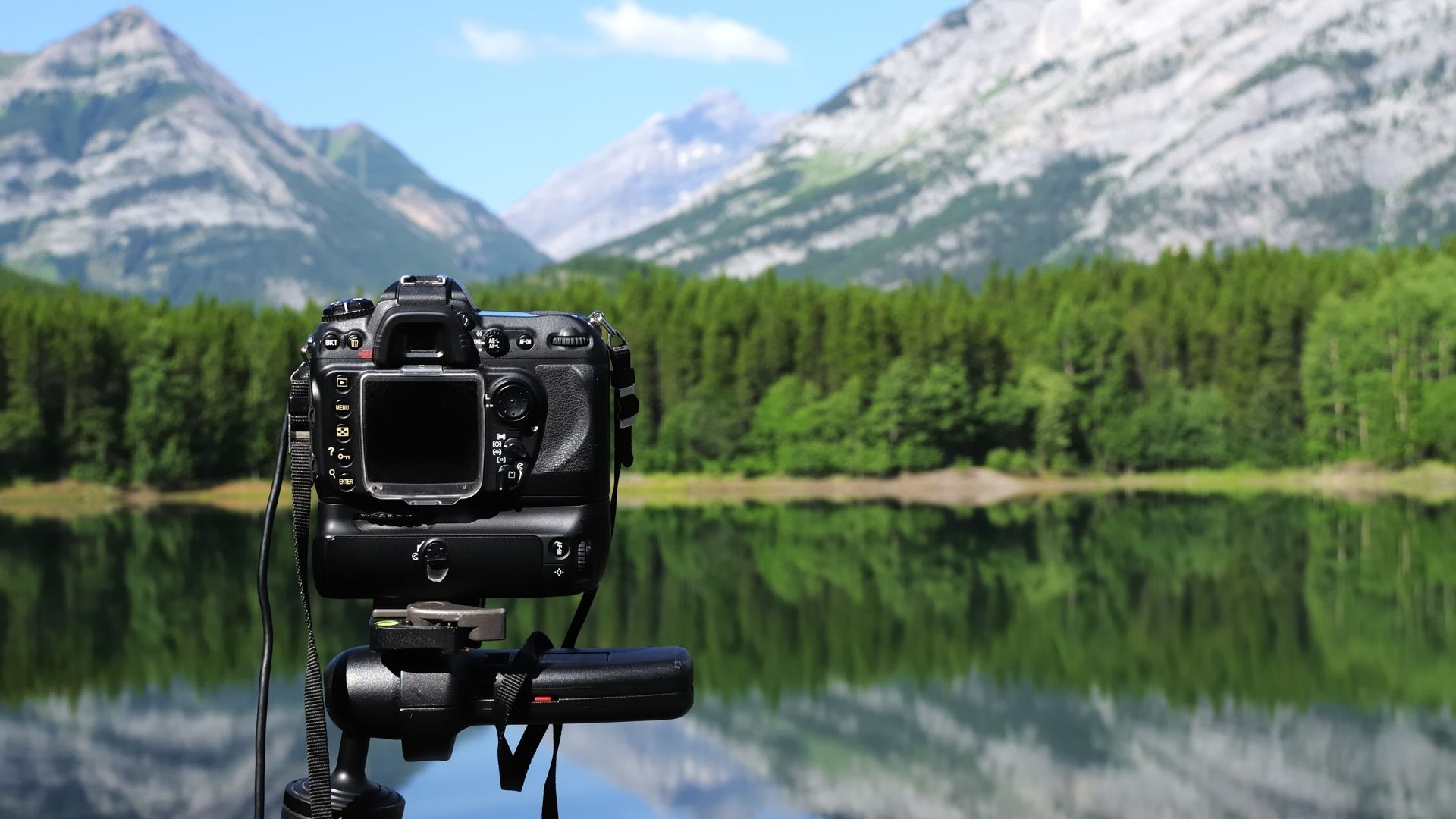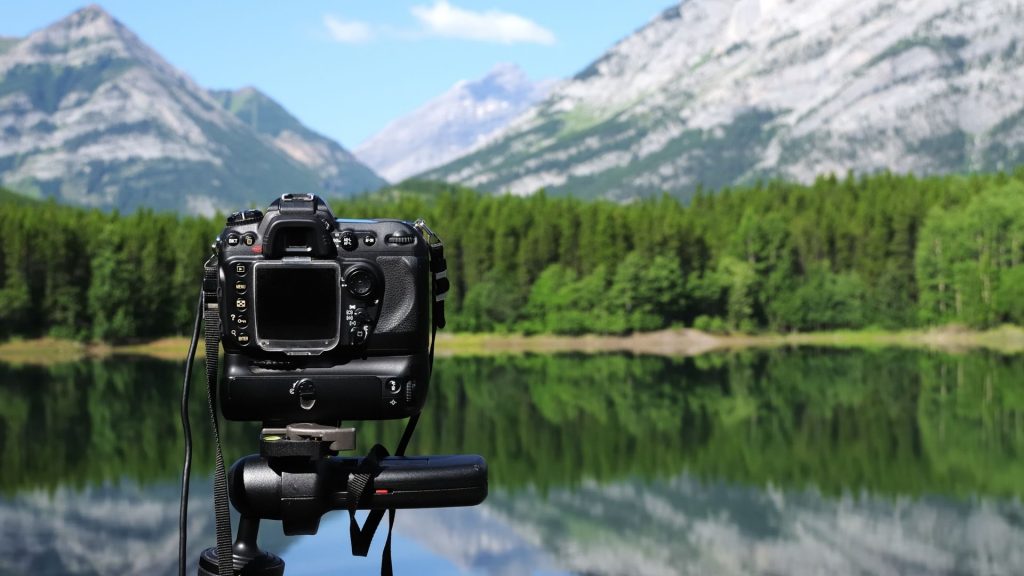 Now that you have the list of the best cameras for landscape photography, you already have the second tool to be the best landscape photographer in the world. Are you ready for the third tool? It's time for you to learn the best camera settings used in landscape photography. From mastering the white balance, overcoming the dynamic range, and indicating a motion to the depth of field, you'll find the best information here.
Auto White Balance
DSLR cameras have many white balance settings, one of which is the auto white balance (AWB). When the camera is set in auto-white balance in landscape photography, the camera automatically guesses how the colors should look like.
In some scenarios, the auto white balance works out fine. But with sunrise or sunset photography, auto white balance is not recommended. The auto white balance does a poor job of rendering accurate colors because it removes the color casts. The real colors of nature photography do not stand out. The bottom line? Avoid using auto white balance for nature photography.
Overcome The Dynamic Range
In landscape photography, especially when capturing sunrise and sunset images, there are remarkable dynamics of the range of lights in the image. As mentioned earlier, nature photography is highly dependent on the lighting of the sun. Some parts of the image may be well-lit, while some may be dark. Or the sky may be too bright, but the landscape is poorly lit.
This results in a well-exposed landscape but overexposed sky, or a well-exposed sky by a dark landscape. The difference between the bright areas and the shadow is too much for a landscape camera to handle. This is a challenge nature photographers have to overcome. How do landscape photographers solve this problem? Here's how:
Shoot RAW: Determine the meter reading in the brightest area of the landscape object and shoot using RAW settings. If you follow this tip, this will result in a well-exposed image that's close to the foreground and sky. Also, you can recover lost details when editing the photo.
Reverse Neutral Density Filter: Another tip to overcome the dynamic range is to use a reverse, neutral density filter. These filters have minicam filtering power, so the landscape will come out bright enough. There are higher filtering presets to minimize the brightness of the sky. Then in the middle, the reverse, neutral density filter has the strongest filtering power (this is because the horizon in sunset and sunrise photos always has the brightest area). Using the reverse neutral density filter, all parts of the image will even out. You don't have to worry about an imbalance in dynamic range.
Bracketing: The last technique in overcoming the dynamic range is the process called bracketing – capturing two images of the exact subject and scene. One has to be exposed to the sky, while the other should be exposed to the foreground. During the post-processing stage, blend the exposures to get the best results. This may take some trial and error during the editing stage, but this can guarantee astounding results.
The methods mentioned above guarantee excellent outputs in sunrise and sunset photography. However, many professional landscape photographers prefer blending exposures. But hey, each photographer has their own technique. It's your call.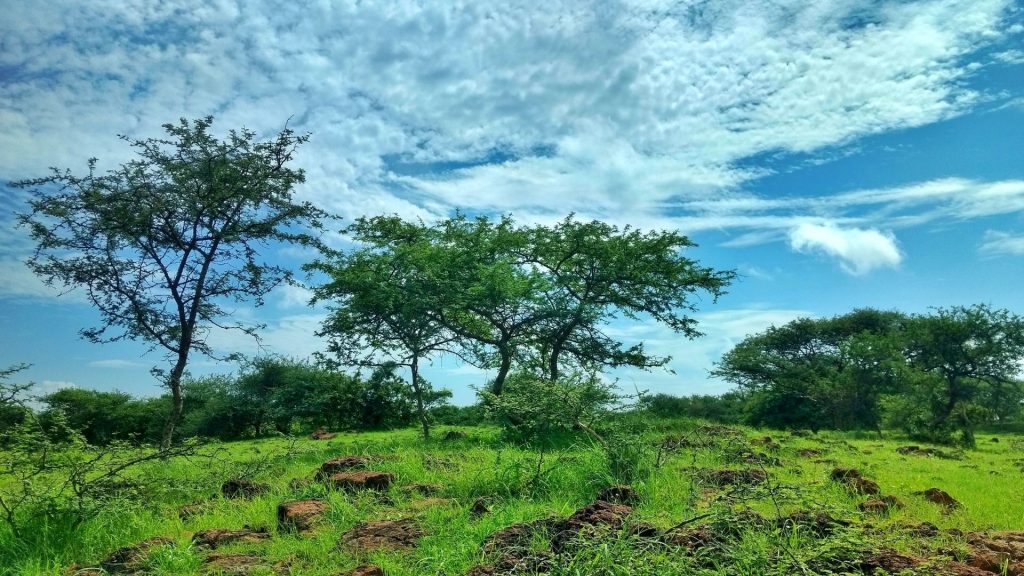 Indicating Motion
In landscape photography, there are instances when a long exposure is used, and it shows motion that can enhance the impact of an image. For example, your subject is the river, waterfalls, clouds, or stars. Long exposure produces a blurred effect on the subject, thus creating a dramatic effect on the elements.
When indicating motion, the most crucial camera setting is the shutter speed. It's always helpful to remember that the shutter speed must be the first exposure setting to adjust. After that, choose an ISO and aperture value for a well-exposed shot.
Depth of Field
The last tip landscape photographers should take note of is the depth of field. The depth of field is the area of focus in an image. In landscape photography, a profound depth of field creates a dramatic effect. When the background and foreground have a sharp focus, every minute detail of the image can be seen clearly.
What settings do you use? Use a small aperture like f/11 or smaller. Then set the focus point of our camera at least one-third of the way into the image. The depth of field should be sufficient enough for the sharpness of focus from back to front.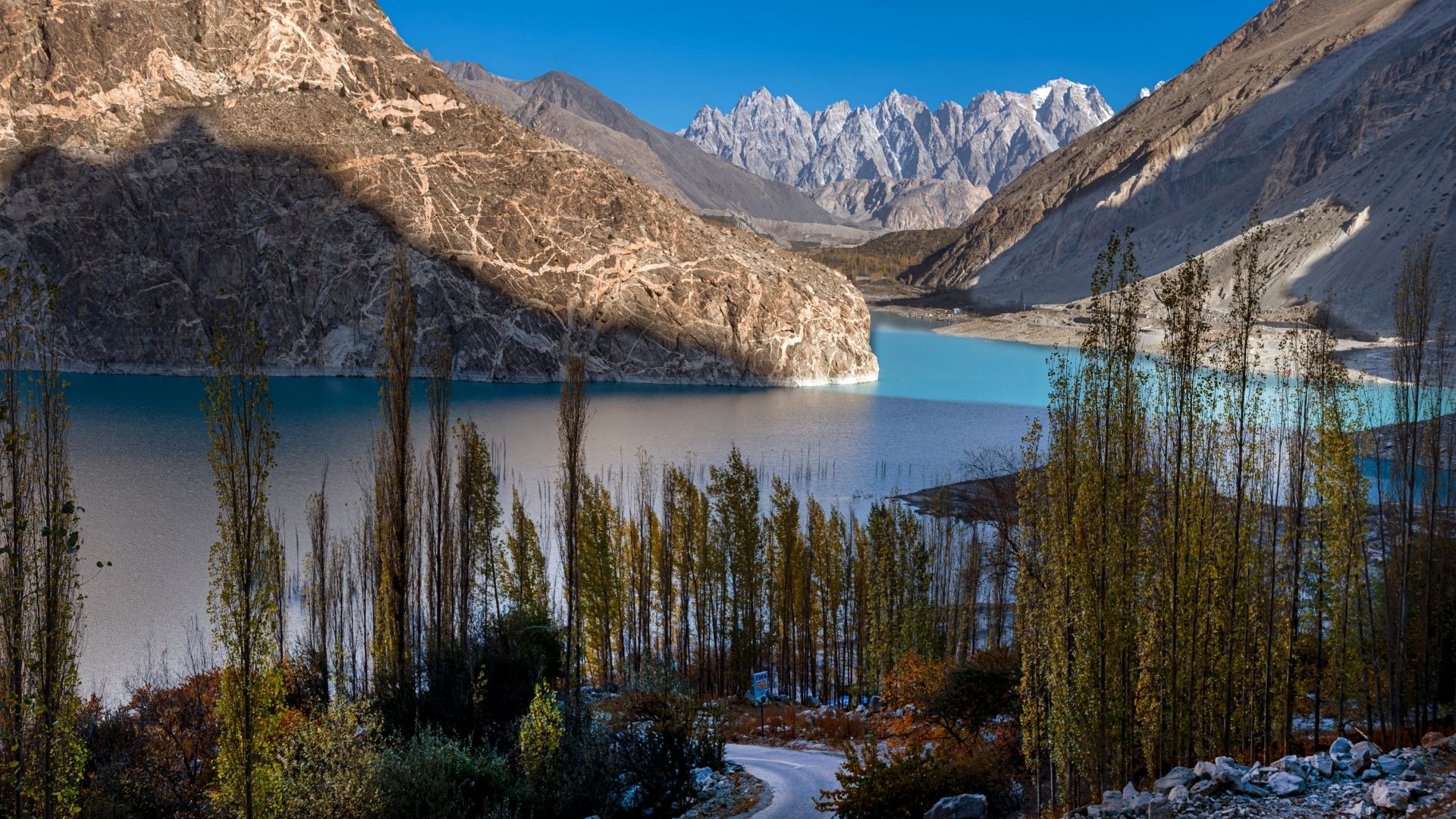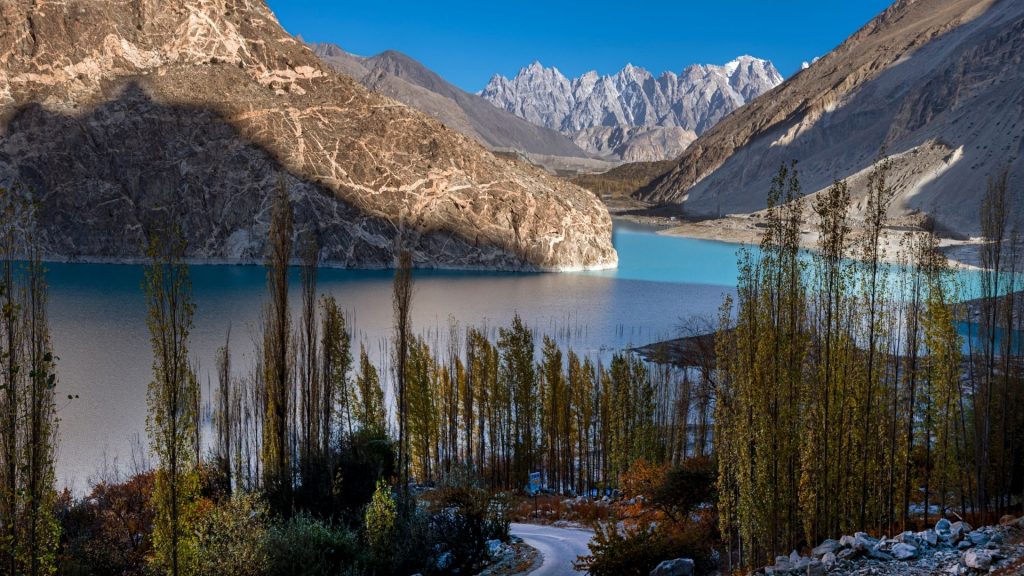 Final Thoughts
Just remember to choose the camera that best fits your interest and is suitable for the nature photography you'll end up doing. Furthermore, choose a camera that features the best support for your photography goals. Once you find your ideal camera, you are now a step closer to being one of the world's most renowned nature photographers. The next step is patience, a keen eye for breathtaking views, and of course, don't forget to have fun!