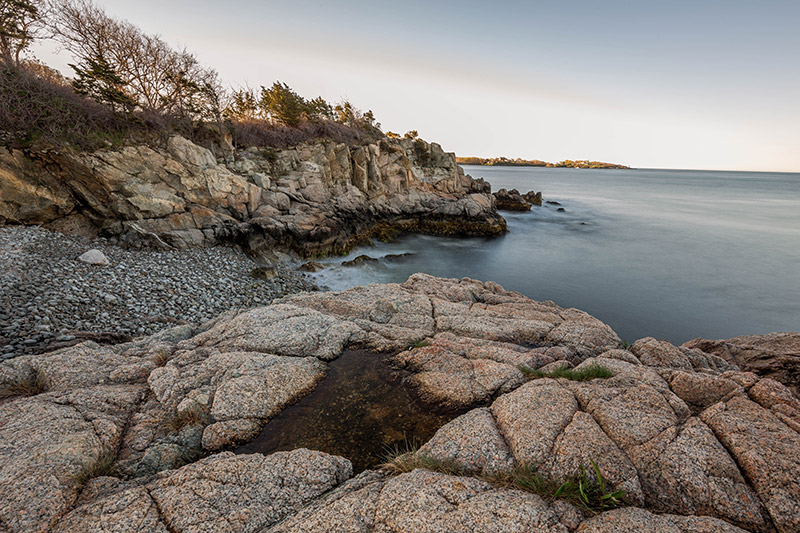 Fort Wetherill State Park is located in Jamestown, Rhode Island. It provides a nice view overlooking the Narragansett Bay.
The park is named for the old coast artillery fort that was located near. The fort is no longer in use. There is not much to see or photograph of the fort as it is in decay and covered in graffiti. However, the area does provide some nice views.
→ See More of the Best Places to Photograph in Rhode Island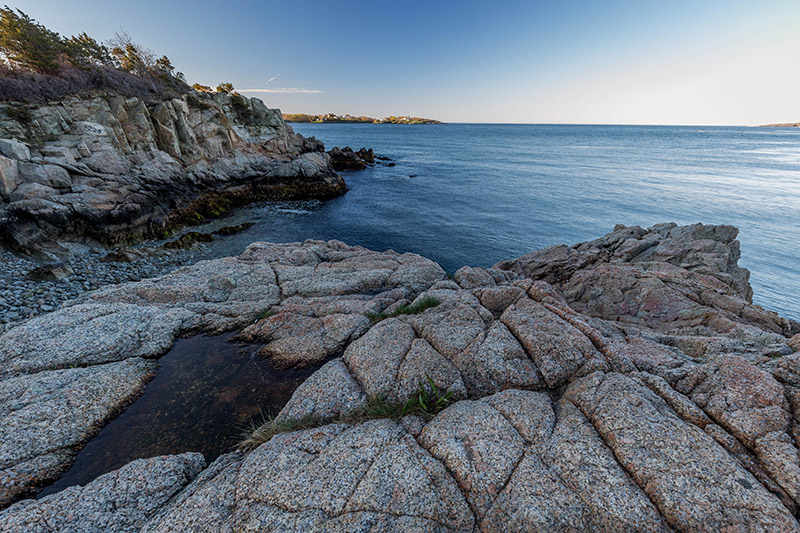 The park is fairly small, about 60 acres. The entrance to the park is by way of Fort Wetherill Road. If you follow the road it will eventually end at a parking lot near the boat docks. This area provides the best views in the park. From the area near the docks you can get a view east looking across Narragansett Bay towards Newport and Fort Adams State Park.
From the parking lot you can also follow a short trail to a cliff with a nice view. The photos on this page were taken from that spot, which is marked with a yellow check mark on the map.
While you are in the area be sure to check out these locations as well: