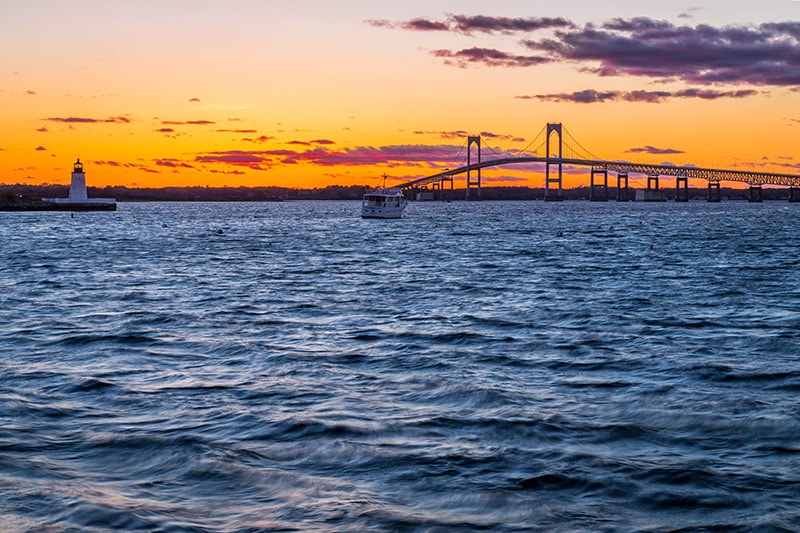 The Claiborne Pell Bridge (also known as the Newport Bridge) is a suspension bridge that spans the East Passage of the Narragansett Bay to connect Jamestown and Newport, Rhode Island. The bridge, along with its surroundings, is quite picturesque. There are some convenient locations for photographing on each side of the bridge.
If you are in Newport, Storer Park (marked with a "1" on the map below) offers a nice view. From the park you can walk out onto a platform and get a nice view of the bridge. The photos on this page were taken at this location.
You will be facing west if you are photographing the bridge from Newport, so sunset is an ideal time. Storer Park is conveniently located close to several popular hotels and resorts. If you are staying near Long Wharf or Thames Street you can probably walk to Storer Park.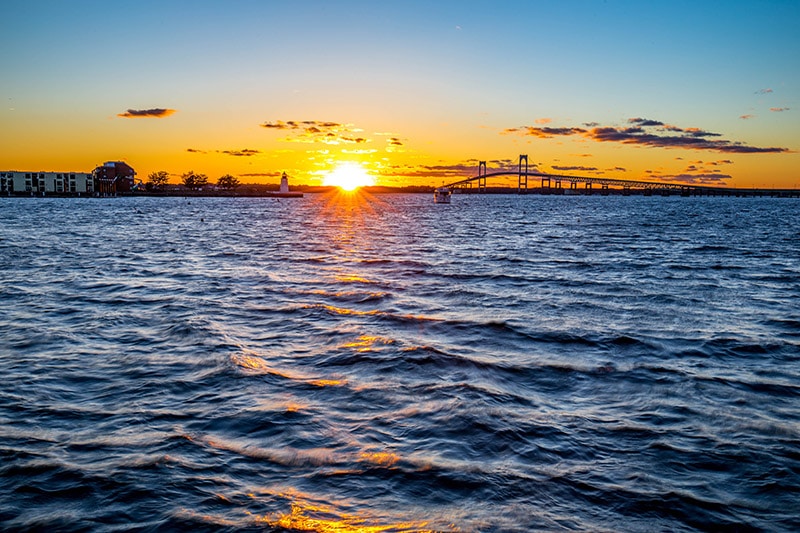 You can get an equally good, and perhaps better, view from the other side of the bridge in Jamestown. From Bay View Drive there is a small parking area (marked with a "2" on the map below) with a path that leads to a rocky shore. You can walk along the shore and find a nice view of the bridge with the rocks in the foreground. Also, from the south of the bridge you can photograph from Jamestown Harbor (marked with a "3" on the map below).