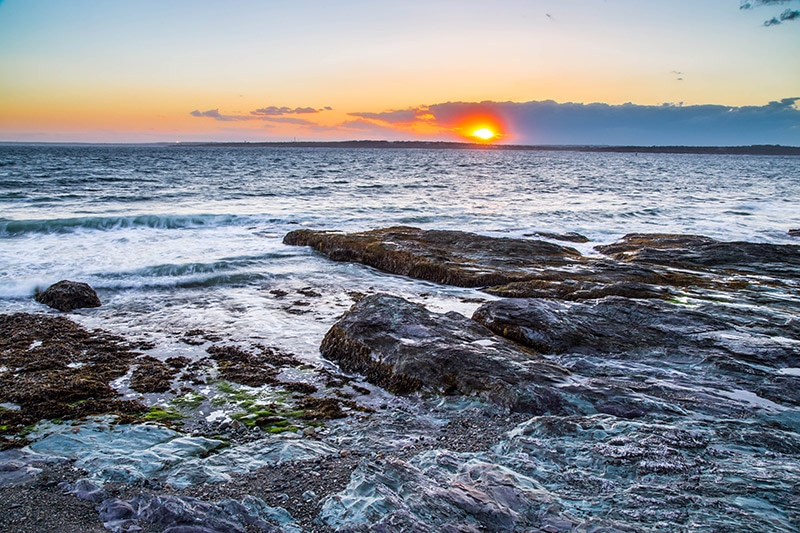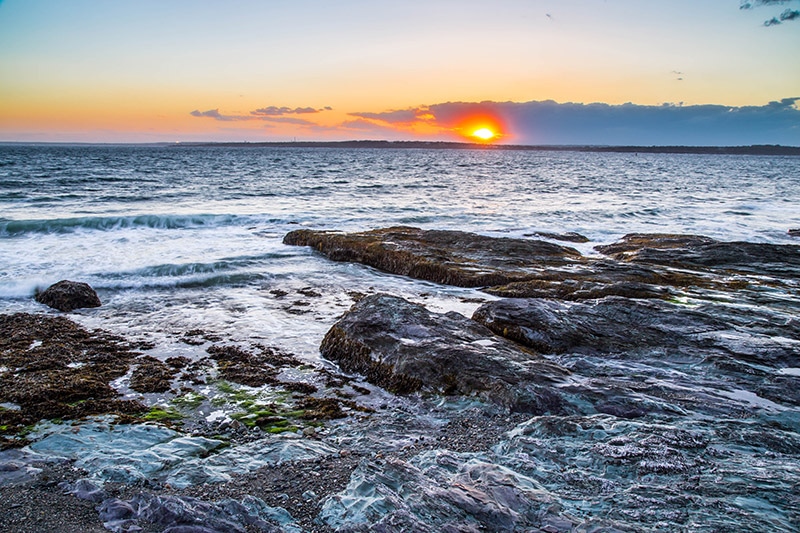 Brenton Point State Park is one of the best, and most convenient, places to photograph the rocky coast of Rhode Island. Located in Newport, Brenton Point is a popular location that is very close to other tourist attractions like the Cliff Walk and many of the historic mansions in Newport.
Ocean Avenue is a popular drive in Newport and it leads right through Brenton Point State Park. It is small state park, but the coastal views are amazing. The park is at the point where the Narragansett Bay meets the Atlantic Ocean.
All photos in this post were processed with the Landscape Legend Lightroom Presets. Learn more about how Landscape Legend can help you to save time and process your photos more effectively.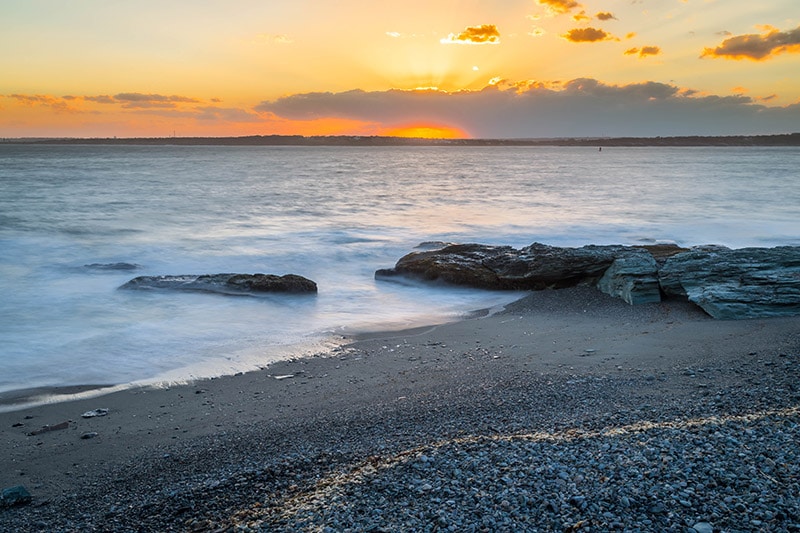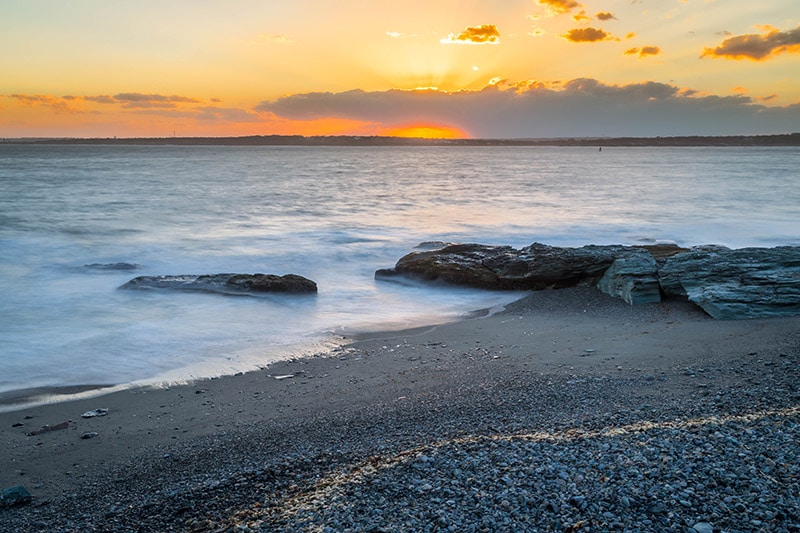 Along Ocean Avenue there are a few different parking lots right beside the road. You can park in any of these lots, cross the street, and find a spot to photograph. There is a ledge between the road and the rocks along the shore. In some spots the rocks come right up to the ledge, and in other places there might be a 10-foot drop from the ledge.
→ See More of the Best Places to Photograph in Rhode Island
In several places there are signs saying to stay off the rocks, although I am not sure if that is a rule or more of a safety suggestion. Regardless, you can get great views without even venturing onto the rocks. Walk up to the ledge and you will be able to easily photograph the coast with no obstructions, like guard rails.
Brenton Point State Park is right at the southern tip of Newport and it offers west and east to southeast facing views. It is a great spot for photographing sunset, and also a pretty good sunrise location. And on overcast days when there is no sun, this is a great location for moody long exposure photos of the waves and rocks.
→ Related reading: Essential Seascape Photography Tips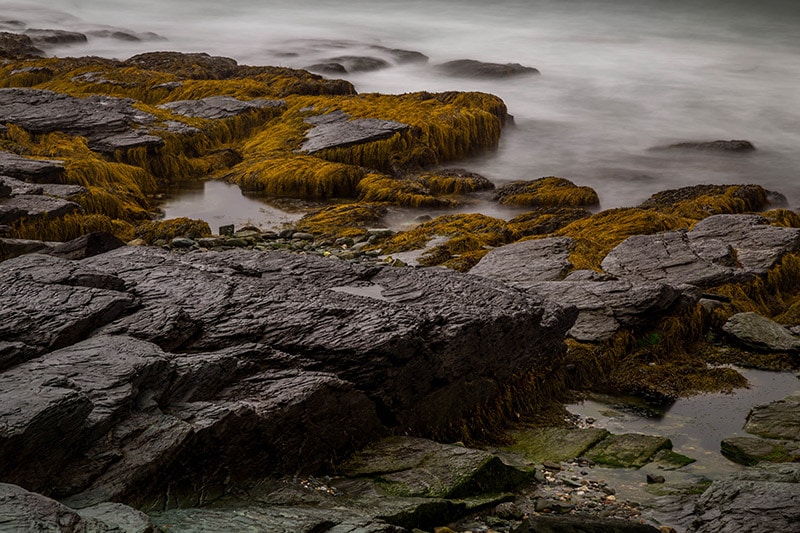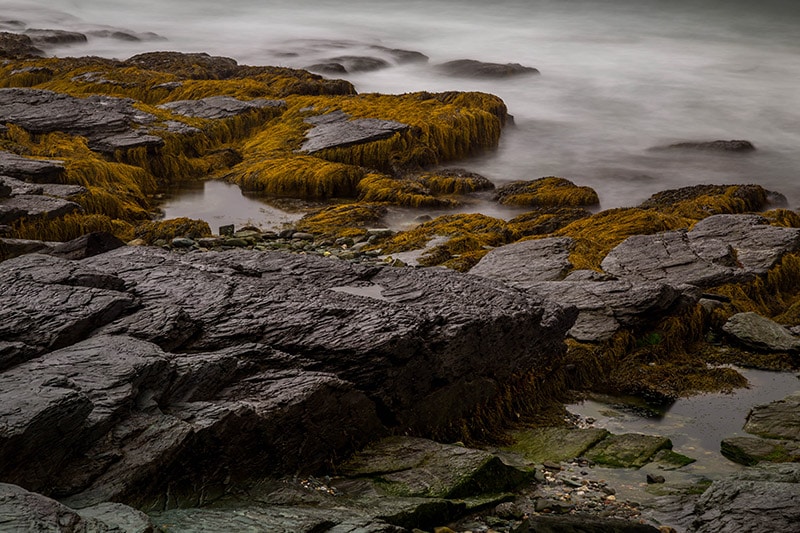 Also in the Area
The Newport area has a lot to offer for photographers. One quick way to see a lot of Newport by car is to take the 10 mile drive, which includes Ocean Avenue. You'll go by Fort Adams State Park, past some beautiful farms and estates, through Brenton Point State Park, by the entrance to the Cliff Walk, and past many amazing historic mansions. Of all the places in Newport, Brenton Point is my favorite to photograph.
The Castle Hill Lighthouse is just off Ocean Avenue, only a mile or two north of Brenton Point. You can photograph the sunset at Brenton Point and then quickly head to Castle Hill and photograph the lighthouse just after dusk.
If you head across the Claiborne Pell Bridge to Jamestown, Beavertail State Park is one of the best places in the area to photograph. Also, Fort Wetherill State Park is in Jamestown just a few miles from Beavertail.
If you head over to the mainland, Black Point in Narragansett features a beautiful rocky coast. And the Point Judith Lighthouse is just a few miles south of Black Point.