"Wow" is an understatement when describing the beauty of Antelope Canyon. Its beautiful and glowing red canyon walls, sleek curves, scalloped rock faces as well as striking light beams can leave you speechless.
Fortunately, you don't have to be a professional photographer just to get great Antelope Canyon pictures. With your camera, you can actually take great photos of the area.
Keep reading this article for tips on how and where to position your camera to get spectacular shots.
Antelope Canyon: Interesting Facts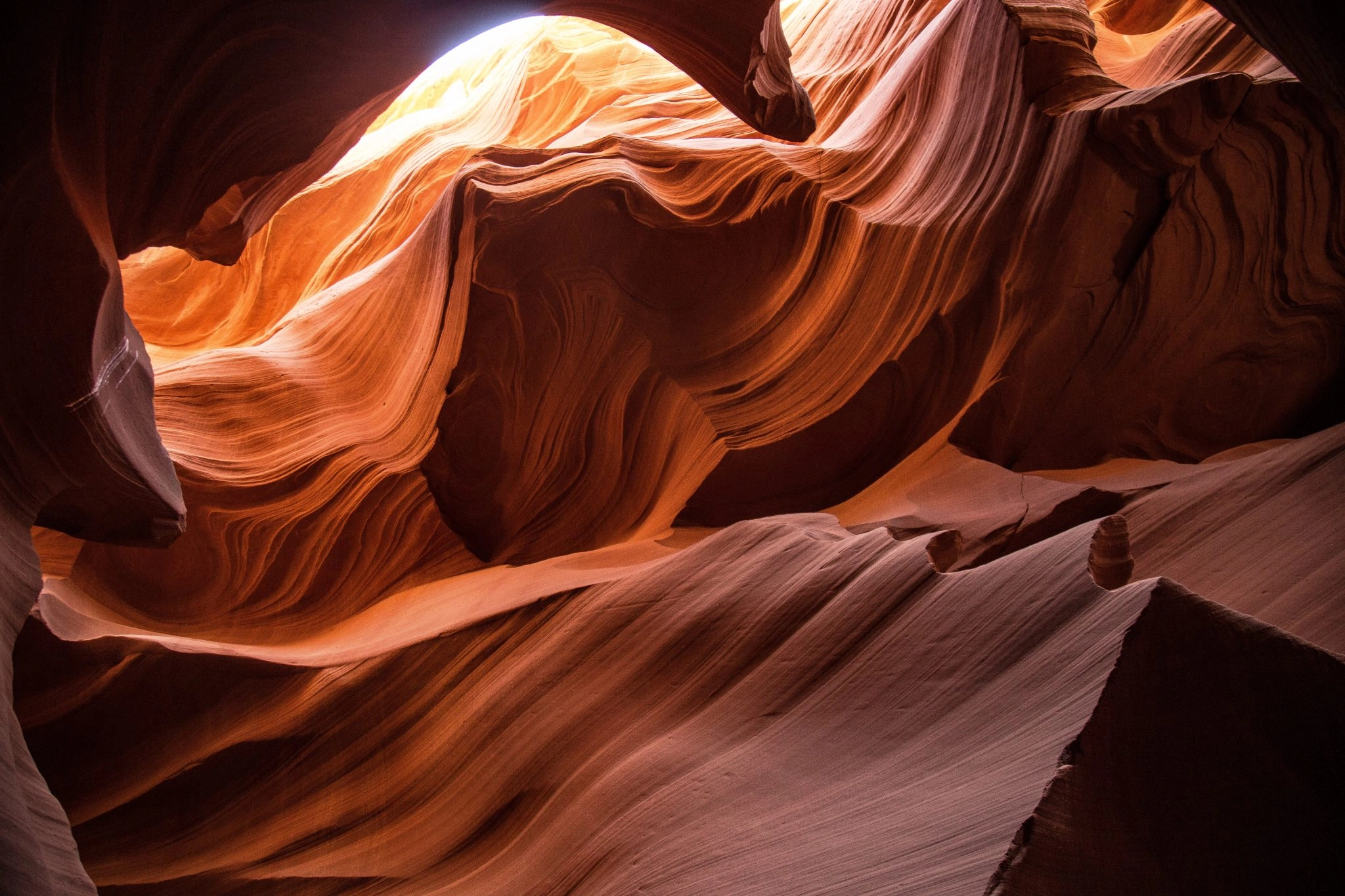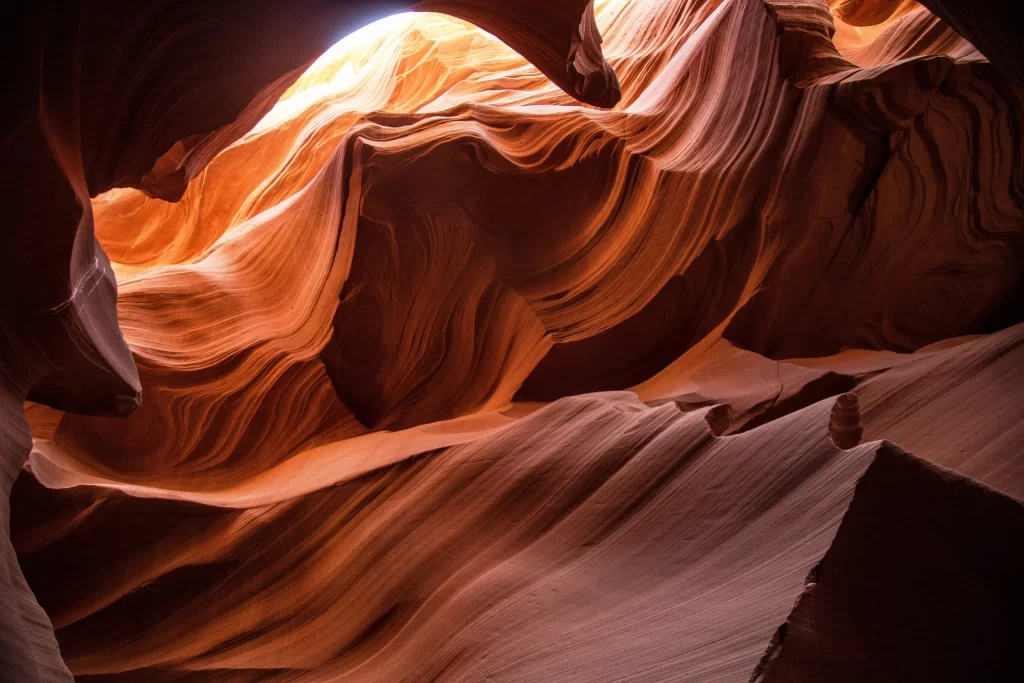 Antelope Slot Canyon is located in Page, Arizona.
It is made up of the Upper and Lower Antelope Canyons. Both canyons are part of the Navajo land in Northern Arizona. The Navajo people are responsible for the care and preservation of the Antelope Canyon.
The formation was created millions of years ago. These canyons were created due to water and wind erosion caused by flash floods in Arizona. Both slot canyons are open for tourists. Oftentimes, when people say Antelope Canyon, they normally refer to the Upper Antelope Canyon.
The Upper Antelope Canyon is more popular than the Lower Antelope Canyon. However, tours for the Lower Antelope Canyon are relatively cheaper. With a Navajo guide, you may visit both slot canyons in one day.
The road leading to the canyons is gated by the Navajo Nation. The Navajo Nation protects its people as well as the canyons. That is why only guided tours with authorized tour guides are allowed entry into the canyon.
As majestic as it is, this natural beauty can cause danger during monsoon season. Rainwater can quickly fill up the canyon which can cause flash flooding due to the canyon's narrowness. In 1997 a flash flood cost the lives of some tourists.
Because of the 1997 incident, visiting the canyon is only through guided tours. Aside from the issues of safety, only authorized guide tours are permitted entry into the canyon to prevent vandalism and preserve this natural landmark.
If you are planning to visit the canyons, make sure to check the weather conditions on your planned dates. You want to enjoy your trip and bring home great memories and not get stranded on the ledge because of the rain.
The Lower Antelope Canyon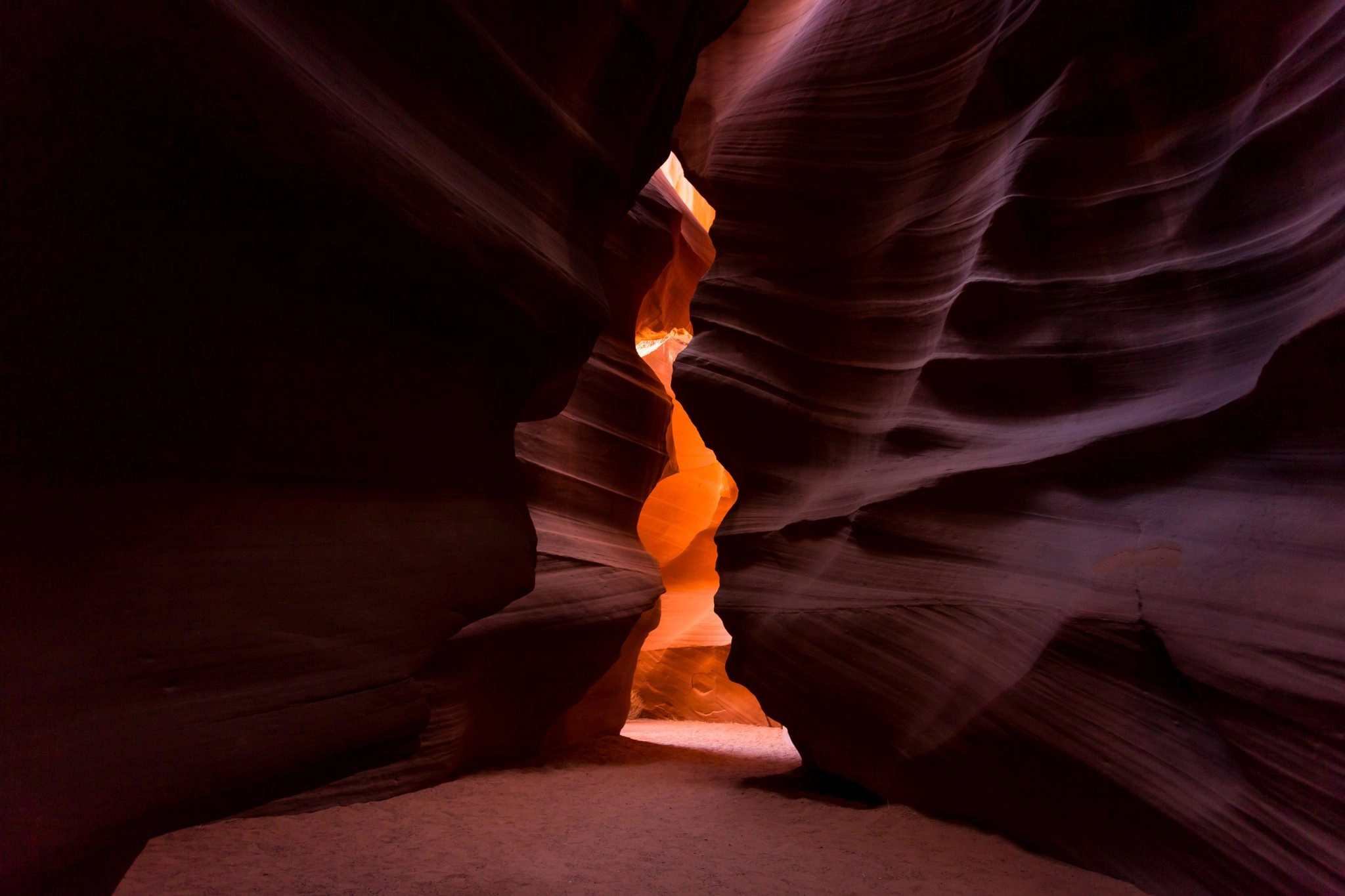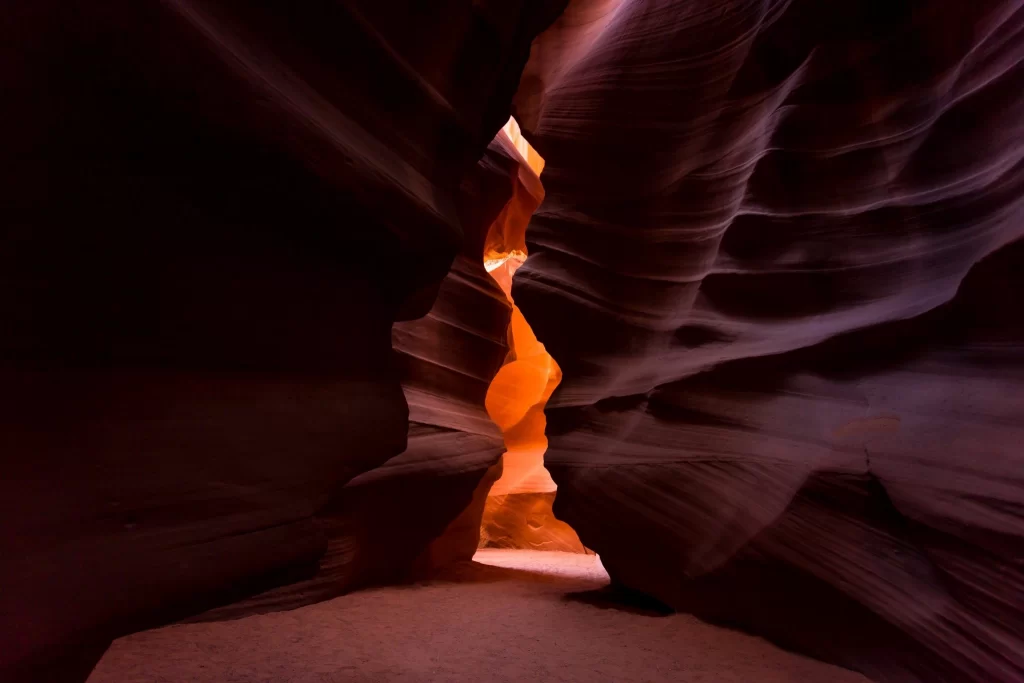 The Lower Antelope Canyon is also called "The Corkscrew" and has a Navajo name "Hazdistazi". The Navajo name for the Lower Antelope Canyon translates to "spiral rock arches".
If you like narrow passageways and ladders, you may find the Lower Antelope Canyon to your liking. The canyons here are shallower and lighter in shade than the Upper Antelope Canyon because of their upright V shape.
The Lower Antelope Canyon is located near the Upper Antelope Canyon. Unfortunately, in 2018 tour operators no longer offer general tours and even photography tours.
The Famous Upper Antelope Canyon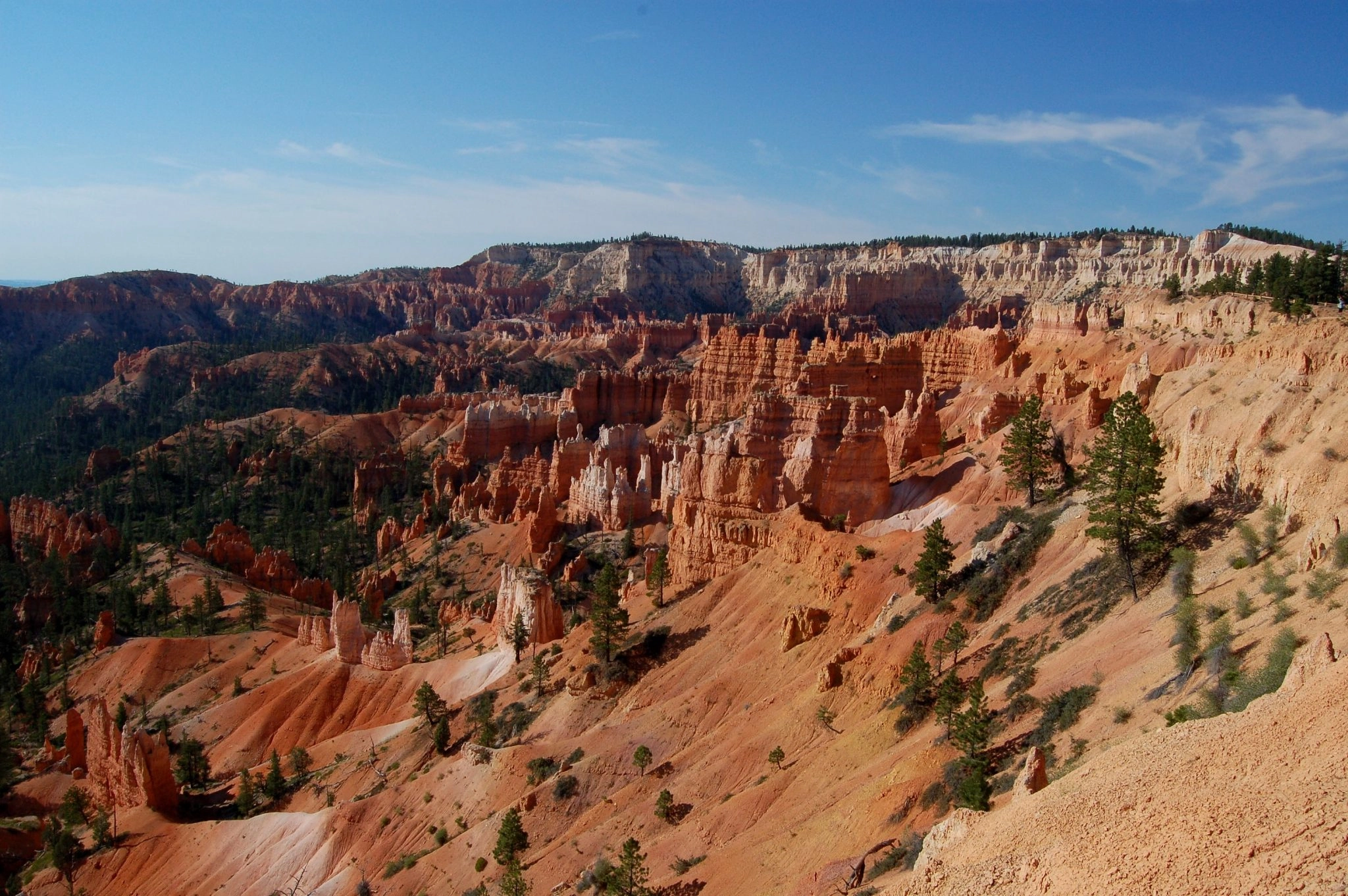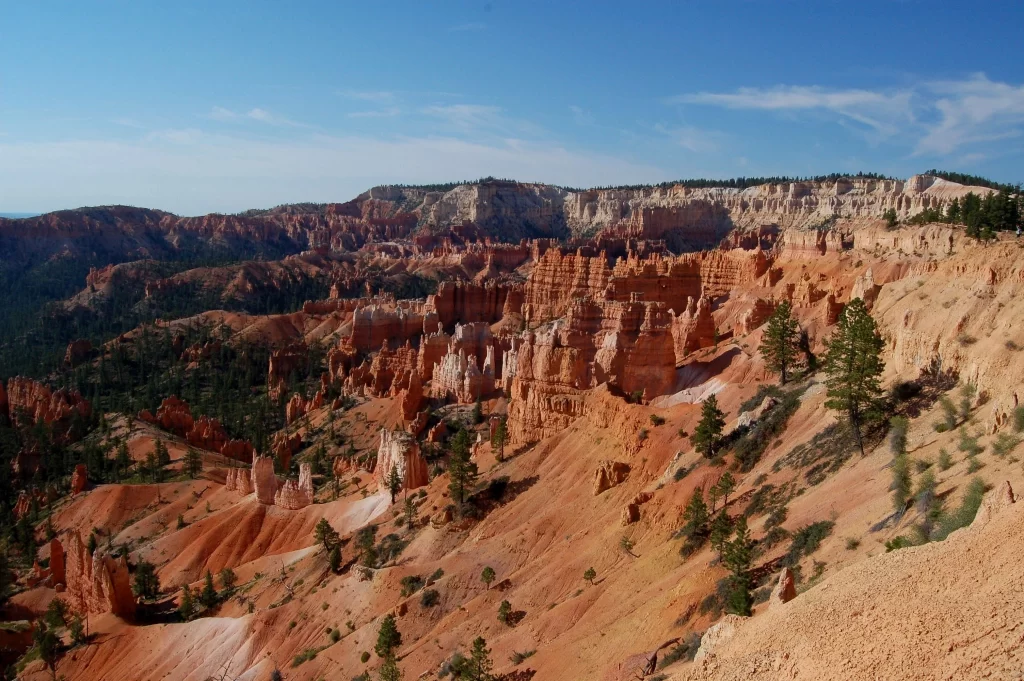 The Upper Antelope Canyon is also called "The Crack" and has a Navajo name "Tsé bighánílíní". The Navajo name for the Upper Canyon translates to " the place where water runs through cracks".
It is characterized by high and dark canyon walls, light beams shining down, and falling sand. The Upper Antelope Canyon is somehow shaped like an inverted V. It is narrow at the top while it is wide and passable at the bottom.
Because of its high canyon walls, light beams are easily created when the sun shines at certain angles. The narrow top also makes the canyons look darker and the surrounding atmosphere cooler.
How to Visit Antelope Canyon?
The Antelope Canyon is only open for scheduled tours. You may inquire about tour packages, exclusive deals, and even discount codes from tour companies. It is highly encouraged that you make reservations for tour slots at least three months in advance.
The whole tour usually lasts for 1.5 hours which is inclusive of the travel time and touring the canyon. So many people who want to visit this place. It is not surprising for many want to witness this majestic site up close and personal.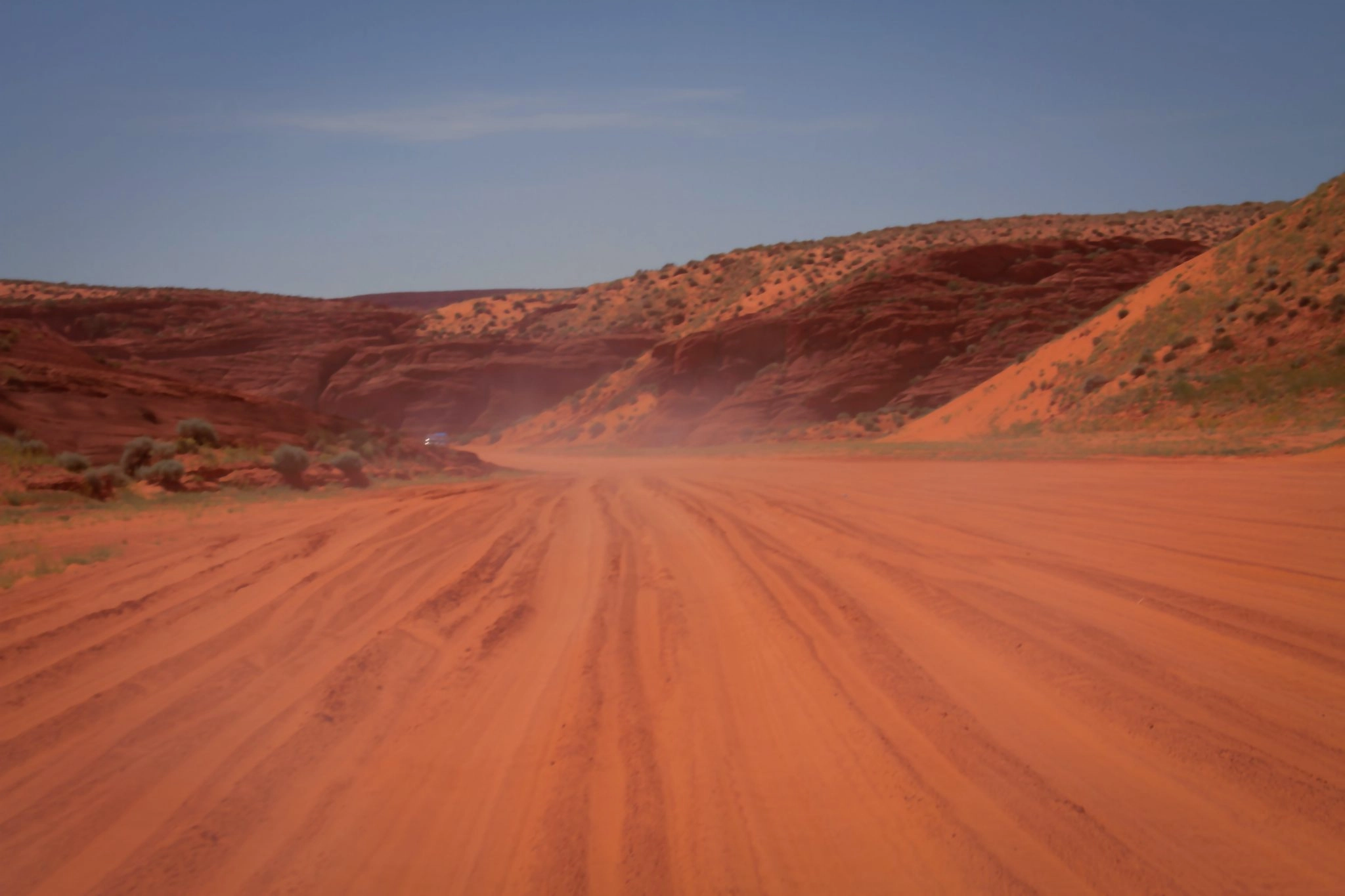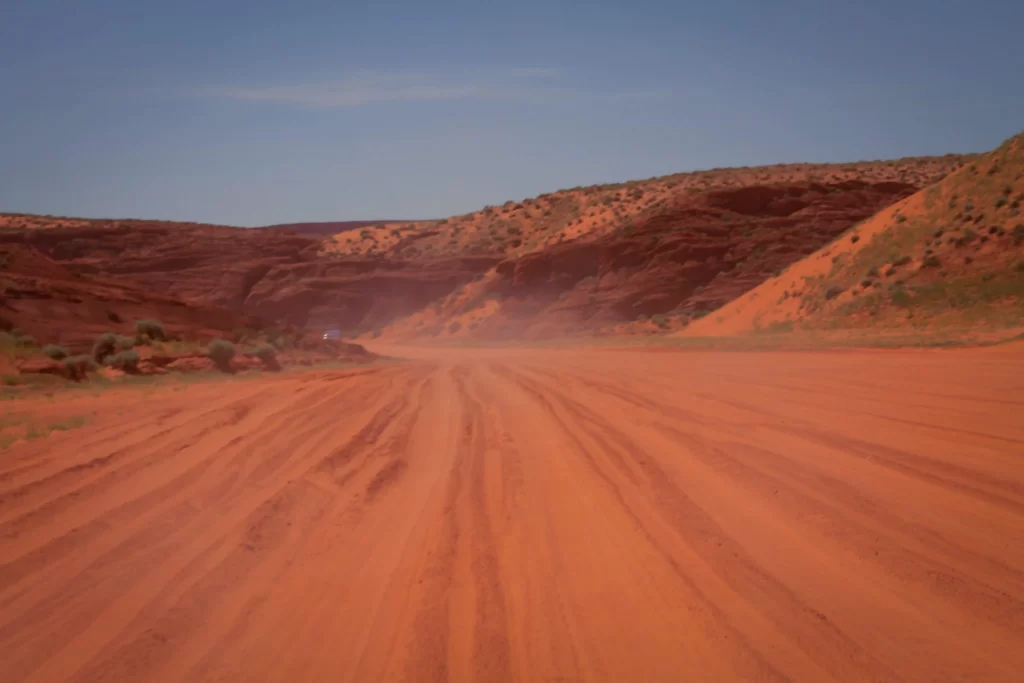 Most tourists flock to Antelope Canyon during summertime. Midday is the most crowded time. Tourists prefer to visit during this time so they can get more great stock photos. If you want to avoid the crowd and take your time taking pictures, you can visit earlier or later in the afternoon.
Tips for Capturing Gorgeous Antelope Canyon Pictures
Both slot canyons are photogenic. However, you can capture more stunning photographs at the Upper Antelope canyon. It is during midday that you can get gorgeous photos of light beams as well as falling sand.
Don't forget to look up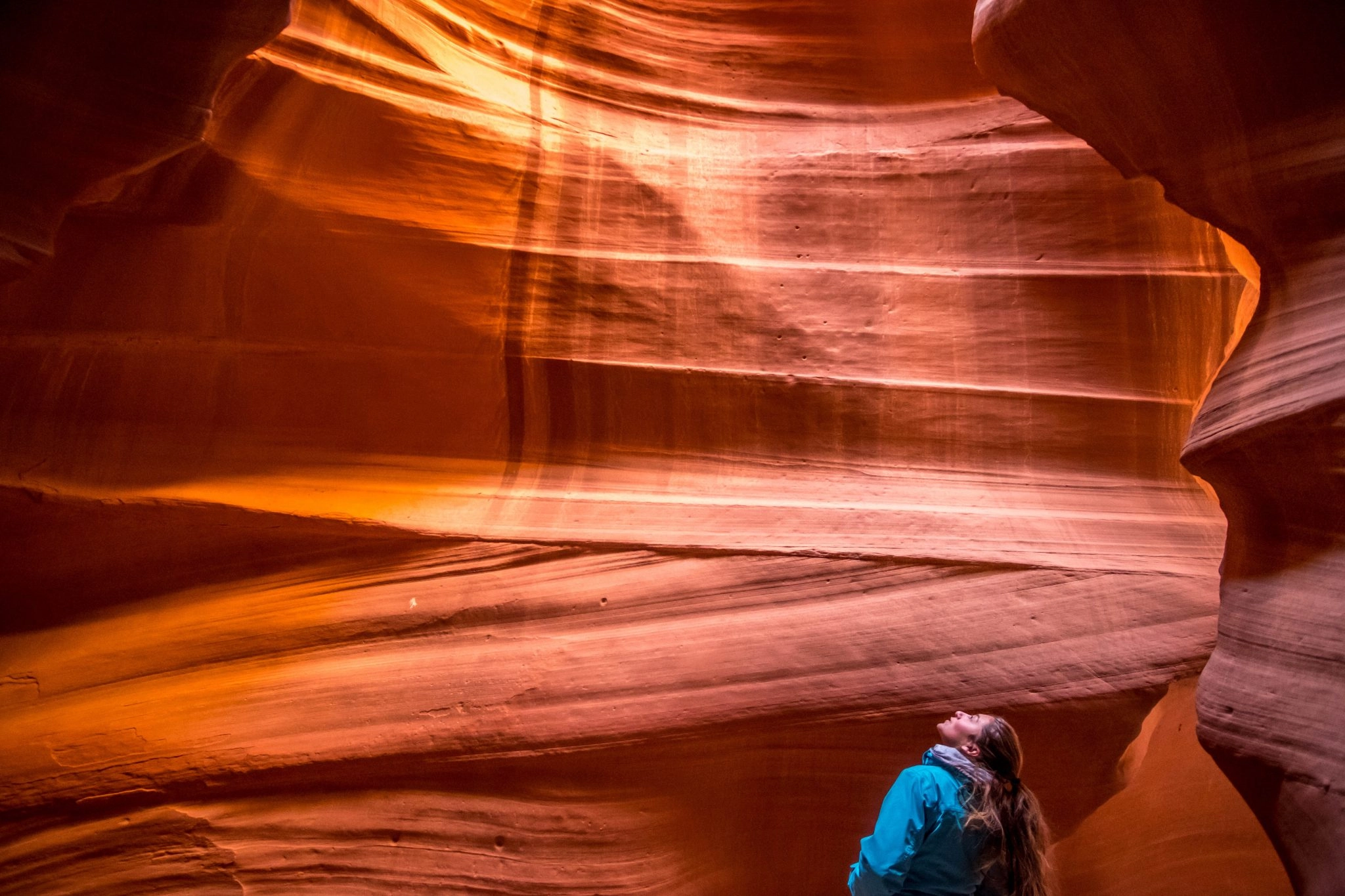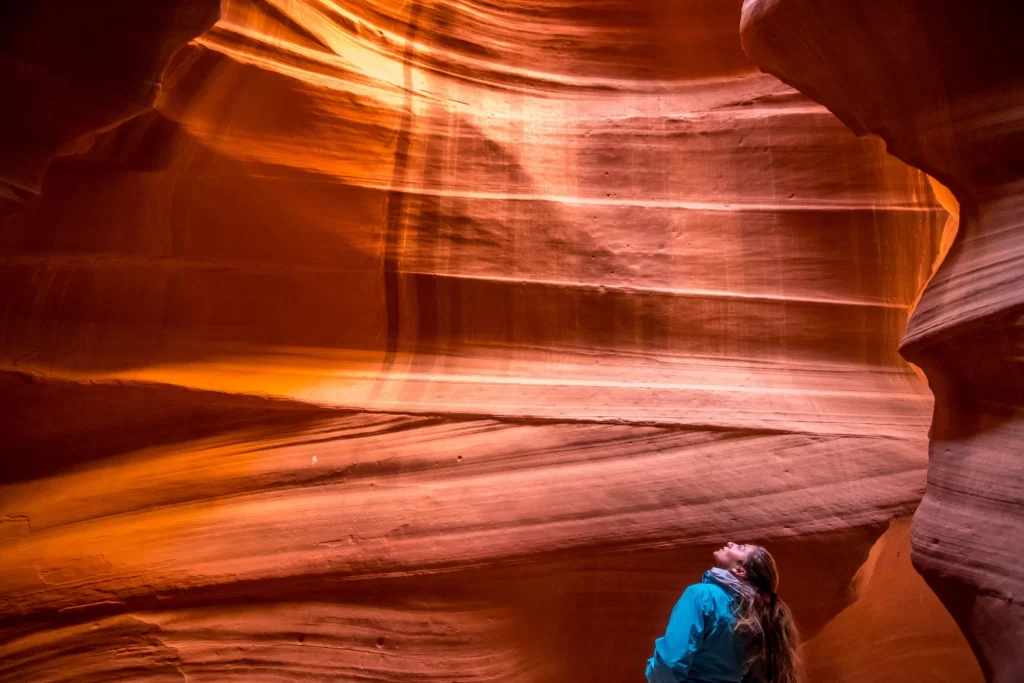 When you are on tour with so many tourists, taking great pictures can be challenging. One important piece of advice to get great shots is to look up. The canyons look lovely from that perspective. Also, if you are lucky, you can get gorgeous images of light beams shining down.

Tripods and selfie sticks are prohibited
Only handheld photography is permitted. Unfortunately, handheld photography in the Upper Canyon can be challenging especially after midday because the canyon walls look noticeably darker.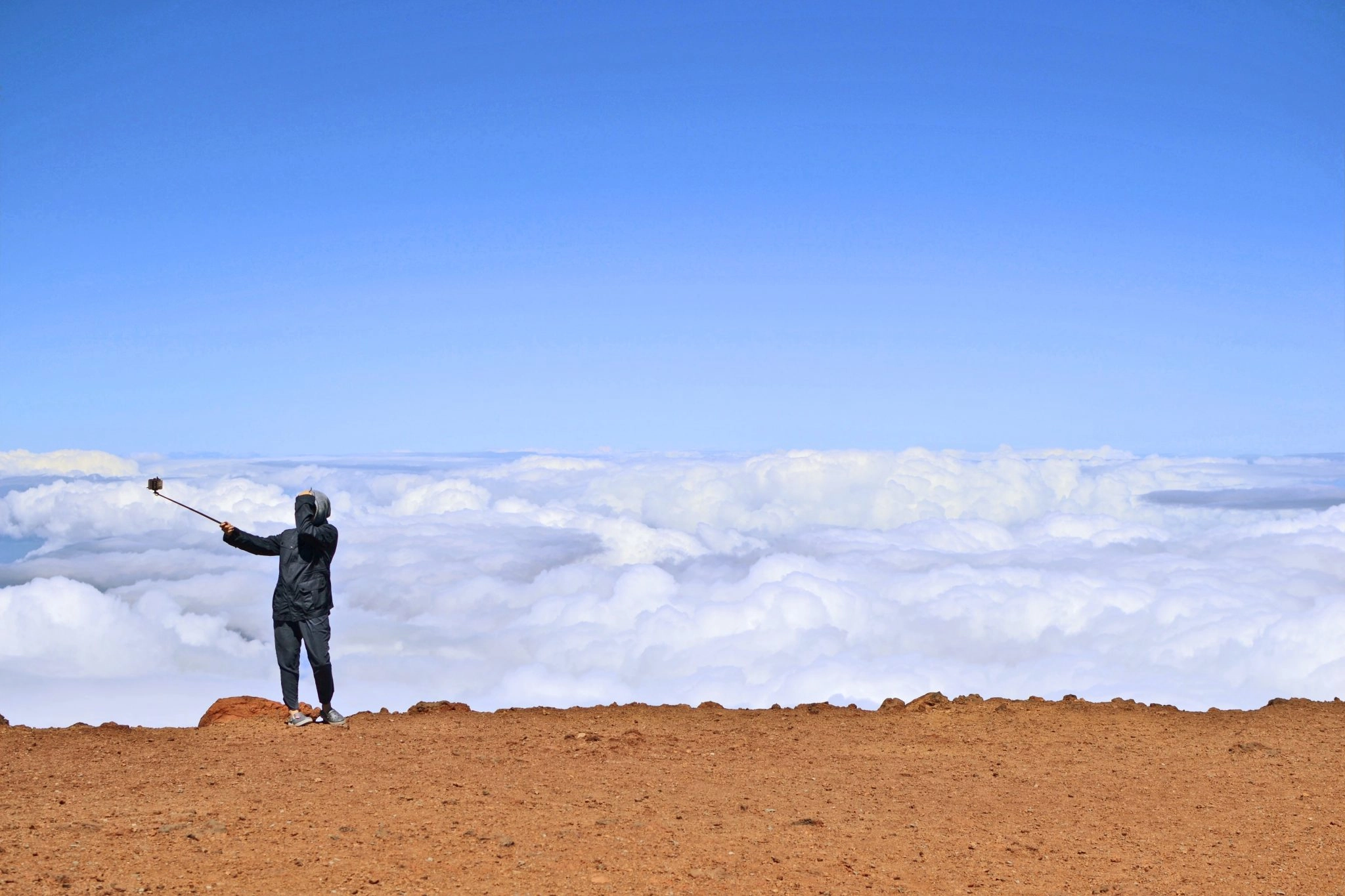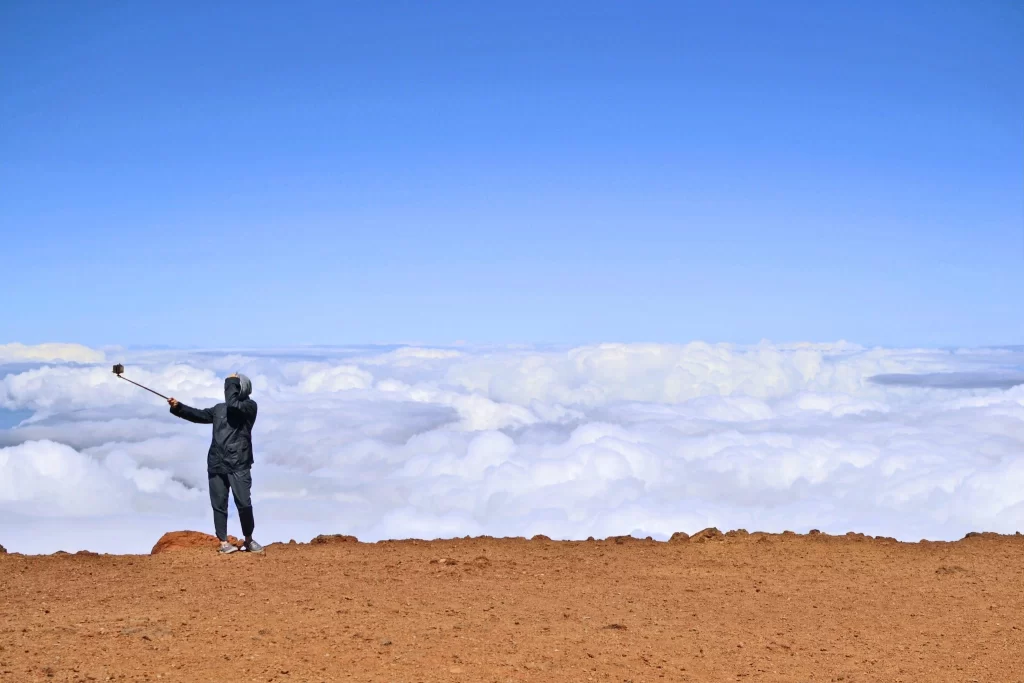 As an avid photographer, you will surely be in awe at the lighting conditions in the canyons. At the Upper Antelope Canyon, for instance, you can capture various gorgeous pictures of the sandstone walls changing color throughout the day depending on the sun's angle.
You may also find yourself wandering about, looking for the perfect shot because there are several compositions you can make. If you hire a Navajo guide, they can bring you into the canyon at the right time for you to capture amazing light beams.
Light beams don't last long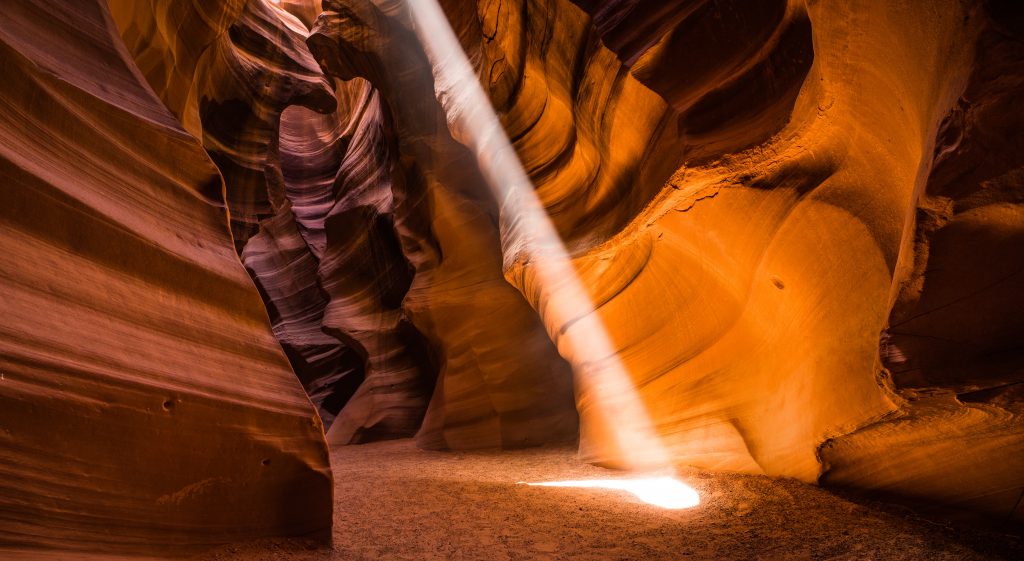 You have to bring in your A-game and capture as many pictures as you can. If you still have time after you take all the necessary shots, you can stare at the majestic view in front of you and absorb it all. Not everyone gets to witness such beauty of nature.
The Antelope Canyon is a great surprise and unique experience if you are an enthusiastic landscape photographer. You take a lot of abstract photographs and the art compositions are limitless. Not everyone will have the same composition. Each photo is unique.
If you get to take shots of a particular spot in the canyon with your preferred lighting condition, the result is magical. You will notice that the contrasts and transitions between cold and hot tones are spectacular.
Depending on the time of day you are inside the canyon, you can capture varying contrasts of purple, red, and orange. If you have an active imagination, you may spot some human or animal formation to capture on a frame.
What Is So Special About Antelope Canyon?
Antelope Canyon is special because of its wave-like canyon walls. These walls change color throughout the day depending on lighting conditions. The sunbeams and falling sand also add to the spectacle of the place. These make Antelope Canyon the most photographed slot canyon in the southwest USA.
If you're thinking of visiting the area, it is from the end of March until the first weeks of October that you can enjoy Antelope Canyon the most. It is from 11:00 am until 1:30 pm that you can witness the ultimate beauty of the Antelope Canyon, especially the Upper Antelope Canyon.
On average, it can take you 1 to 1.5 hours to walk through Antelope Canyon both Upper and Lower Antelope canyons. You get to traverse a distance of approximately 1,800 meters (1.10 miles) round trip. Walking is easier in the Upper canyon than in the Lower canyon.
Final Thoughts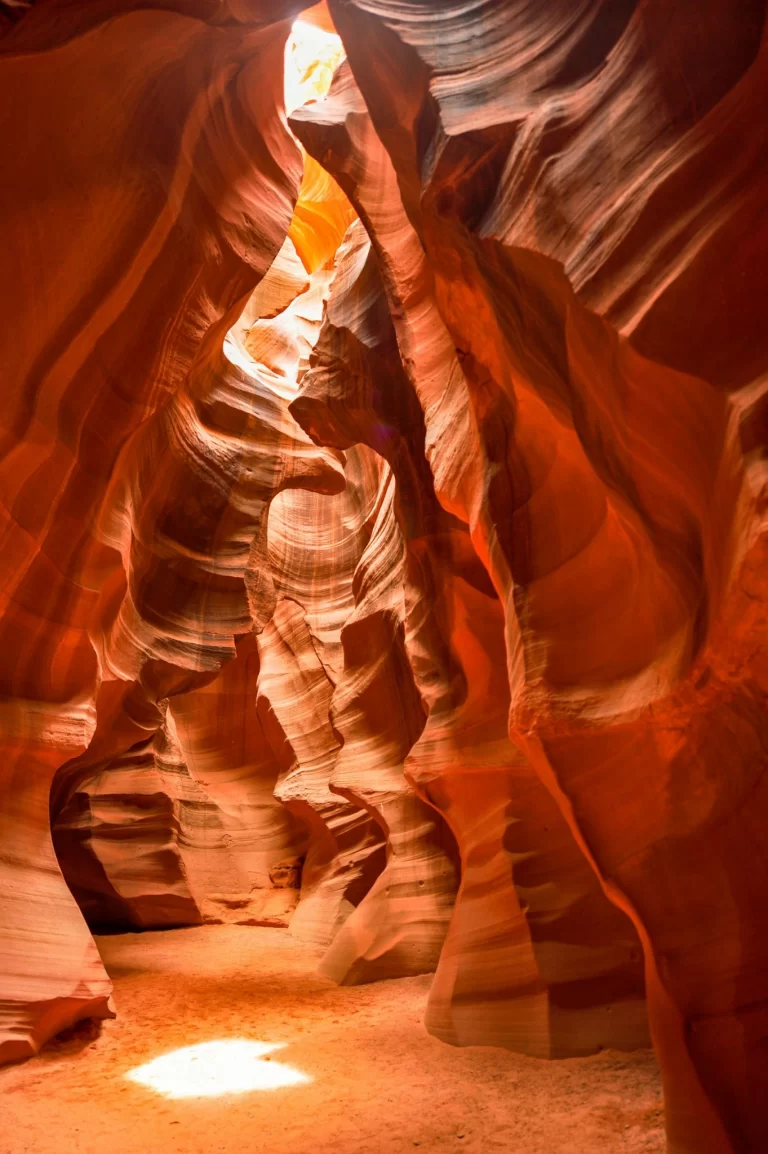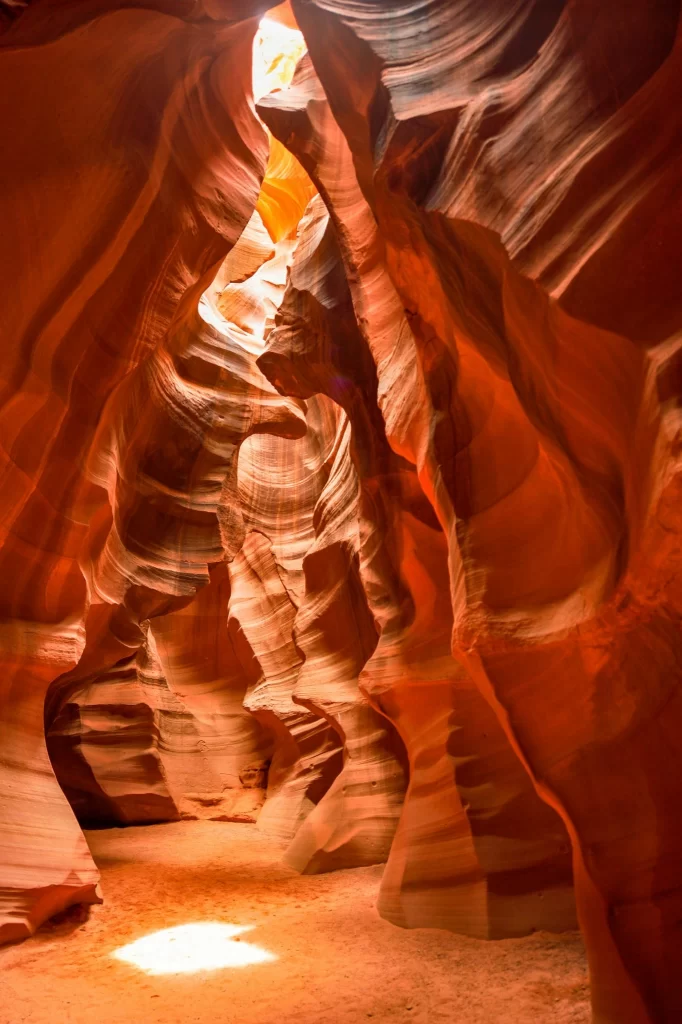 Antelope Canyon is one breathtaking and jaw-dropping natural destination. It offers tourists a different kind of experience. This American Southwest is truly amazing. A true gem of the world.
The lines, tones, as well as color separation, are a spectacle to behold. These are perfect elements for an abstract photograph. It is a perfect place for abstract photographers to create their masterpieces and draw design inspiration from.
If you seek thrill and fun, it is best to visit the Lower Antelope Canyon. On the other hand, if you want to take great stock photos, then the Upper Antelope Canyon is your best bet.
Whatever your reasons are for visiting the Antelope Canyon, one common thing stands out from all tourists – the appreciation and gratitude for Mother Nature's creation. Bring your most trustworthy camera and create priceless memories in Antelope Canyon, Arizona.