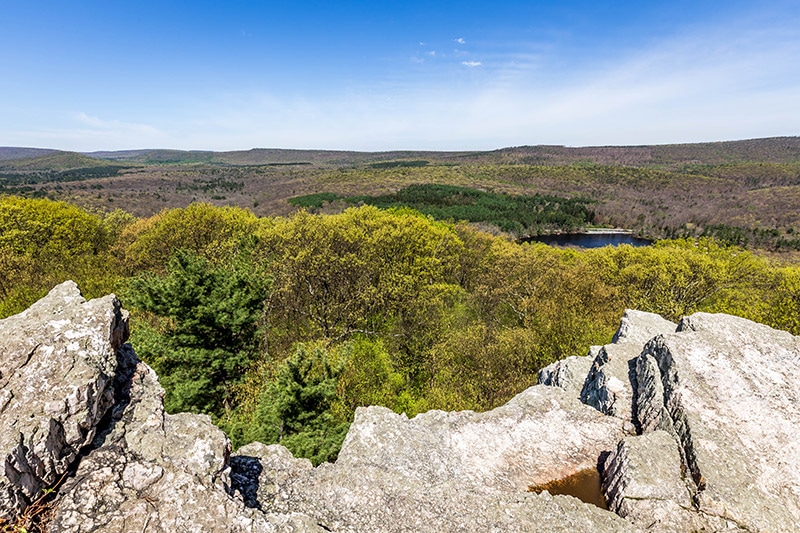 Pine Grove Furnace State Park is in southern Pennsylvania, a short drive north of Gettysburg. The highlight of this state park is the Pole Steeple Trail, which leads to a peak in the neighboring Michaux State Forest. Pole Steeple is the highest point and provides an excellent view of the surrounding area. There is a quartzite rock outcropping that provides the amazing view.
→ See More of the Best Places to Photograph in Pennsylvania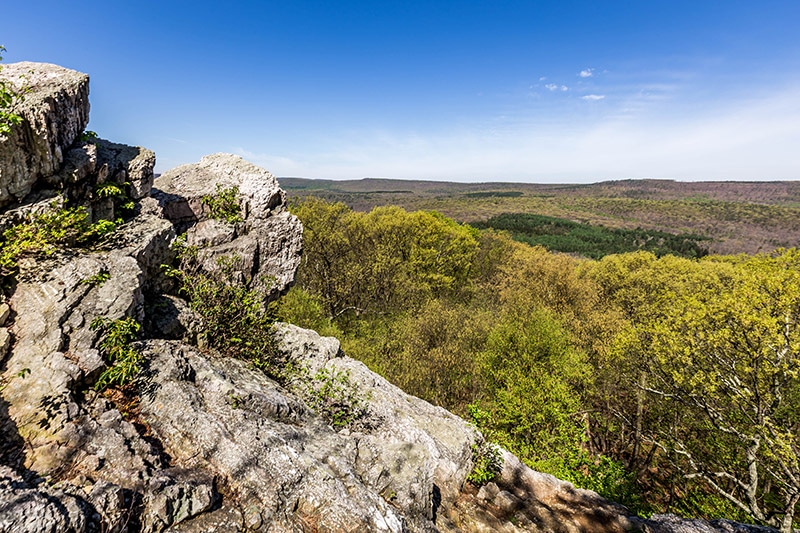 The Pole Steeple Trail is about 3/4 of a mile long and mostly uphill. The trail starts next to Laurel Lake and quickly gains elevation (from the vista you can see Laurel Lake well below you). The trail is very rocky, and at some points in the trail the rocks serve as steps that make the climb a little easier. At the end of the trail you will need to scramble up the rocks to reach the summit. The hike is not extremely difficult, but it is uphill the entire way. There are several benches and large rocks where you can stop to rest if needed. The scramble at the end is the most challenging part of the trail.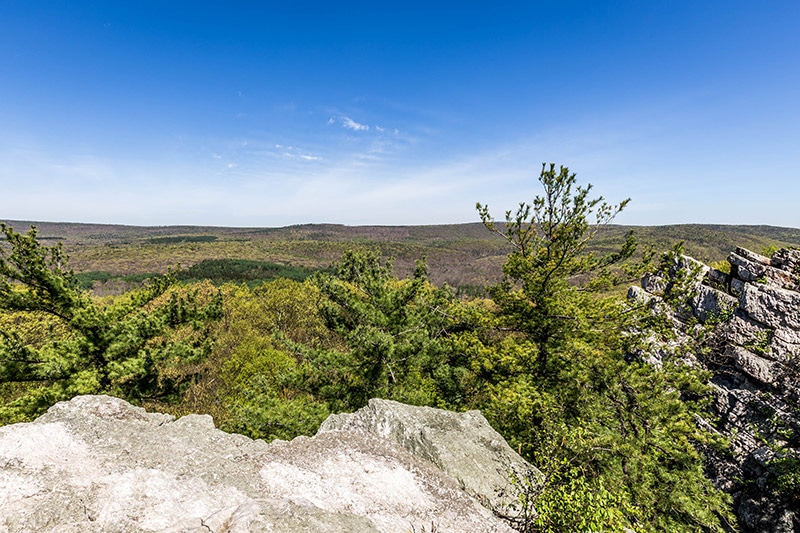 If you're heading up the Pole Steeple Trail to photograph the excellent view, be sure to take only the gear that you will need. Carry your gear in a backpack because you will need your hands for the scramble.
There is also another trail that leads to Pole Steeple from the south. This trail is longer and not as steep, and does not involve a scramble over the rocks. I haven't taken this trail myself but I assume it is the trail shown on Google Maps (below) that heads south from the vista.
If you are in the area, I would also recommend visiting Gettysburg. See our Guide to Photographing the Battlefield at Gettysburg, PA.