Joel Meyerowitz is certainly considered one of the modern masters of street photography, which makes it easy to see why his name is attached to a course called "Masters of Photography". This course consists of online video lessons which you can watch in your own time, at your own pace. I gave it a try, and these are my thoughts after having completed it.
Instructional style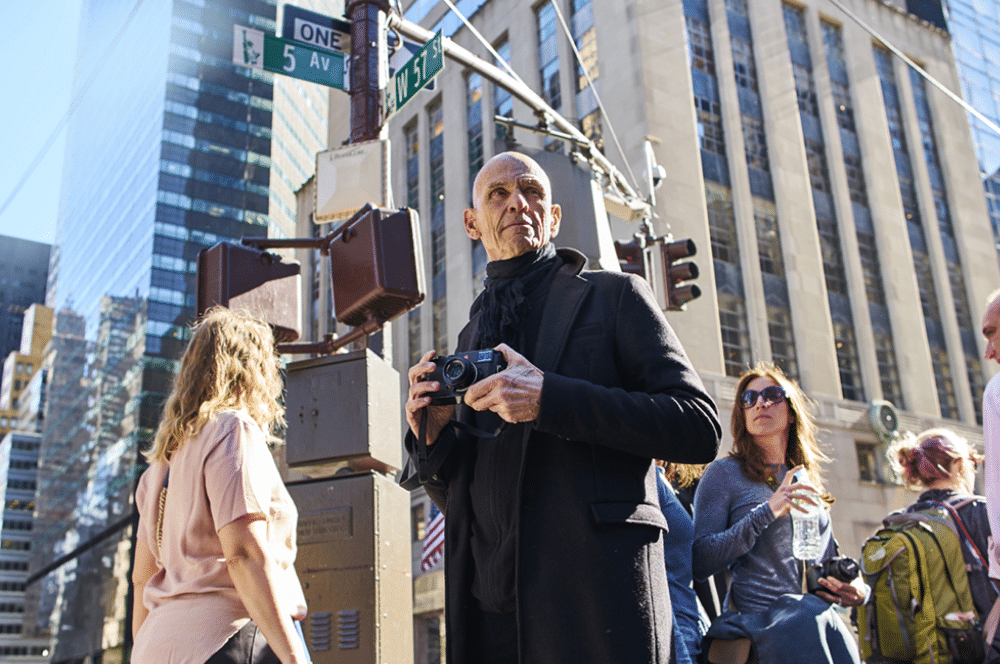 First, let's talk about Meyerowitz himself. He's an incredibly inspiring photographer, who clearly has a lot of passion for photography even later in life. I found myself wanting to go and follow his instructions, even without the prompting of 'homework' assignments to push me forwards.
He's full of a lot of gems of wisdom, things that made me grab a pen and scrawl them down before I forgot them. He will occasionally interrupt himself to go after something exciting happening just out of frame, plunging us into his way of working in a very direct way.
Meyerowitz's voice is full of dry warmth, the kind of voice that you can't help but listen to. It is also useful that the series is filmed beautifully, with fantastic lighting and clarity which also serve to draw you in. It's hard to look away or stop listening to him. With an instructor like this, and a voice like that, you feel that every word is valuable.
I was regularly scrawling down whole quotes as I listened – soundbites that caught my ear like "hesitation is loss, and every picture you lose is a wound", "when you have the urge to go after something, don't wait", or "when something calls, follow it".
Value of content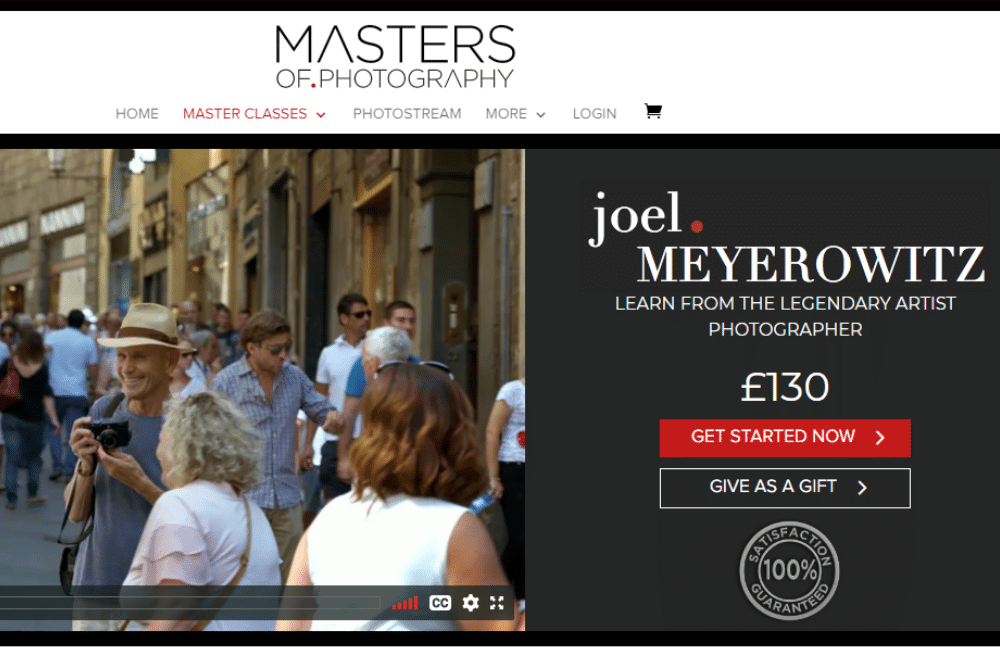 In terms of giving you a guide to making your own street and landscape photography, the course is very valuable. We go from talking about theory to actually getting out on the streets of New York, following Meyerowitz as he goes about his normal working process. He gives concrete, specific tips, which are extremely useful for a budding photographer. We also get to see the finished images, giving us some idea of how his most iconic shots came together.
We also go through some of the most important shots in photographic history, taken by masters like Henri Cartier-Bresson. This gives us yet more insight into the process of developing the photographic eye, and creating images that have lasting impact.
One of the biggest areas addressed is how to find and make those photographs on the street. Meyerowitz talks about how to go up to people on the street and ask permission to photograph them, and also about how to follow your instincts to bring you great shots. He also goes through a portfolio review with some talented students, and even talks about how to bring your work to print or create your own coffee table book.
He even goes through his own system for getting exposure correct, which he calls the Joel Meyerowitz Color Zone System. These really specific tips, such as using 18% grey to stand in for skin tones, are completely invaluable. They allow you to feel that you can go out and take photographs that will be exactly to the same specifications as a master's.
His tips are actionable and direct, which means you can walk away from the course with a clear idea of what to do next. There's something for every part of your photographic career.
Added extras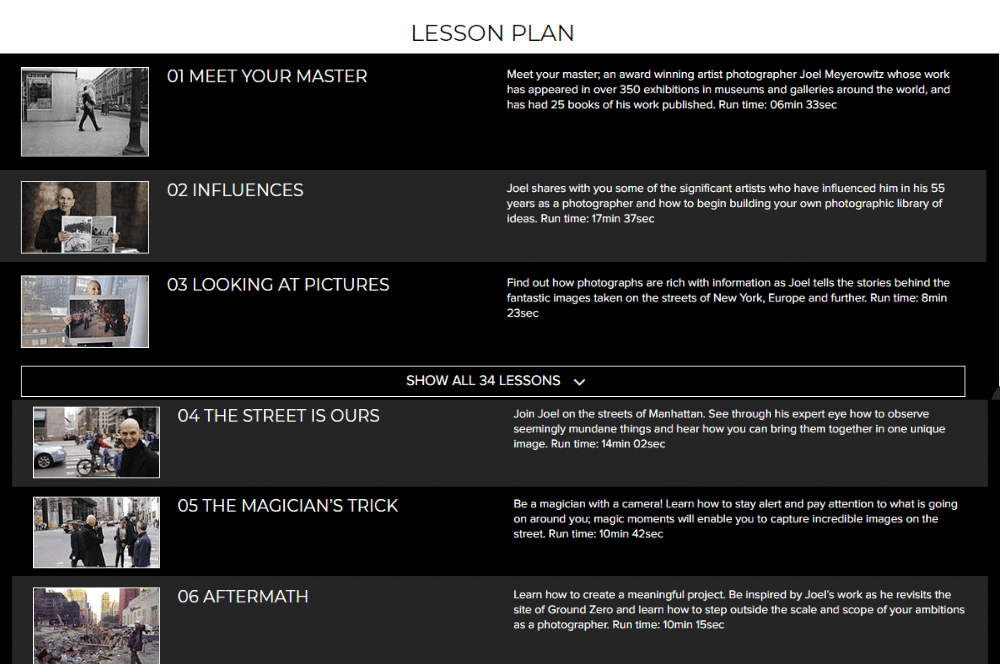 Each video is also accompanied by a PDF which you can read or download to keep. This features a brief overview of the video content, a transcript, and some homework for you to do. These are always based on the lesson that you have watched, so you know exactly how to go about doing it.
The videos each have a button underneath which you can click to mark that section as complete, which is very useful if you are completing the course over a longer period of time. You can easily come back to the course through your dashboard, and resume where you left off.
There is also a comment section under each video. Here you can interact with other students and share your opinion, pose questions, and give your thanks for the course. While it is not followed by Meyerowitz himself, the insightful administrators will often respond with a bit of information or a link to further comments from Meyerowitz which can fill in those specific gaps.
Overall view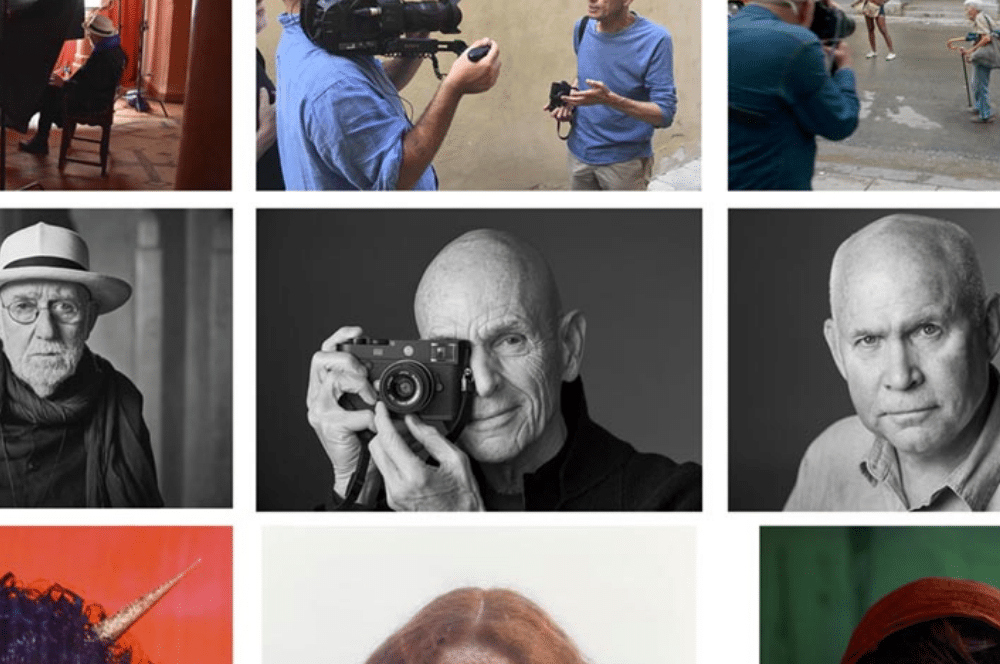 I would definitely say that I enjoyed the course. It was a genuine pleasure to follow Meyerowitz through a lot of his journey and instruction. In particular, his comments on covering 9/11 were incredibly resonant – he managed to get himself into a no-photography zone through sheer determination and charm, and succeeded here where other photographers failed (fellow MoP instructor Steve McCurry talks, in his course, of being arrested when he attempted to get in).
Each section of the course feels fresh and different, from street photography through to landscapes, still lifes, the creation of a book, selection of images, and so on. Meyerowitz keeps it entertaining with dry humour, but also has a passion that seeps through so much it is impossible not to be enthused along with him.
For a beginner photographer, this would be an incredibly inspiring series, encouraging the idea that anyone can be a top photographer if they apply themselves. For a more established photographer such as myself, there is still plenty to be learned. After all, this is a true master of his genre – so there will always be much to learn from him.
I would rate this course quite highly, compared with others I have taken along similar lines (the Annie Liebowitz Masterclass would be another that stands out, though this one has perhaps more of an intimate feeling to the instruction). No matter whether for aspiring photographers or for those who are already working in their field, this is a great way to jump into street photography and improve your craft.