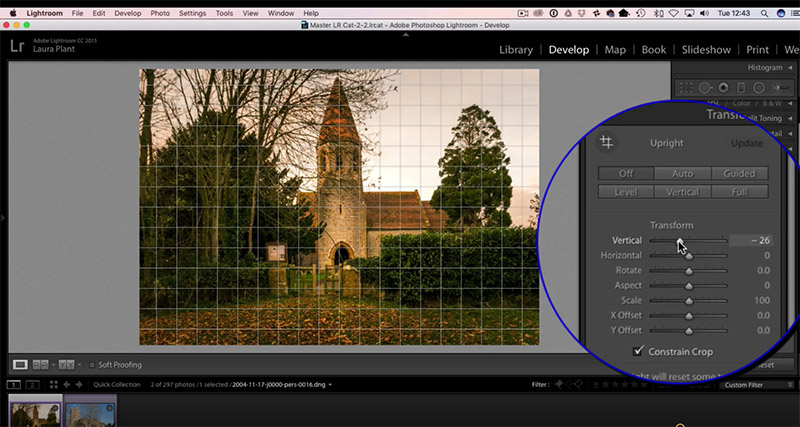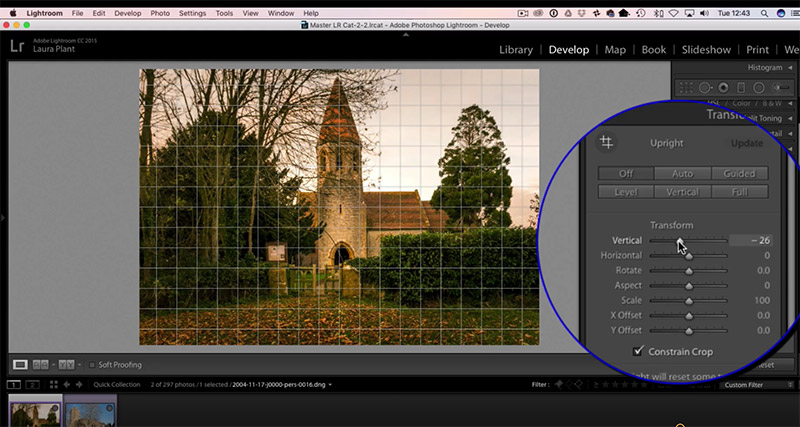 Lightroom's Develop Module has plenty of tools and options for editing and improving your photos. One of the tools that is often overlooked is the transform tool. The transform tool can be extremely helpful for straightening objects in your photos and correcting distortion. This is common with photos that include architecture, and especially in photos taken with wide angle lenses. The transform tool makes it possible to straighten out a building that appears to be leaning.
In this video Simon Plant explains the transform tool, we you might want to use it, and demonstrates how the different sliders and options within the tool work to impact your photos. Simon briefly covers the lens corrections options in Lightroom and how they go hand-in-hand with the transform tool. He then works with two sample images to make corrections with the help of the transform tool and its sliders.
If you're not familiar with the transform tool be sure to watch the video (it's only about 10 minutes) and see how you can start putting it to use right away. Simon also shares some tips for when you are shooting to help avoid the problems that need to be corrected by the transform tool.
Want to learn how to master Lightroom for processing your photos? Our course Lightroom for Landscapes includes 50 video lessons that explain everything you need to know about processing nature photos in Lightroom.
Be sure to subscribe to Loaded Landscapes by email or to our YouTube channel to make sure that you don't miss future video tutorials.