The instincts and the eye of a photographer are two of the required skills to capture a spectacular photo, and the third skill is photo editing. Editing photos and fixing damages can make the shots look more vibrant, fun, and, most importantly, to bring life to the photo.
Professional or amateur photographers must know how to work their way around photo editors. May it be a desktop program or a mobile app; photo editing is not just technical skills; it expresses creativity and a keen eye for detail. Thanks to high-resolution smartphone cameras, everyone can start somewhere with their photography and editing skills.
So what are the top photo editing apps in the market today? Here are the ten photo editing apps along with its features and benefits. Let's find out which photo editing app suits your needs best.
But first…
What is a Photo Editing App?
A photo editing app is used to enhance or manipulate digital photos. The user can use photo effects, resize the image, adjust hue or saturation, create collages, and many more.
Some people use photo editing apps for recreation, but for business owners, it's an excellent strategy for e-commerce marketing. In this era, where all business establishments resort to online selling in social media platforms, a visual display of the products sold must undergo photo editing.
Photo editing apps became popular because of its uses and advantages, such as;
Touch up images using photo filters and texts to capture the attention of online audiences.
Time-saving and cost-efficient: It's time-saving, simply capturing the photo, clicking to edit, and uploading. It's cost-efficient because there's no need to hire a professional photographer. Some photo editing apps require a minimal subscription fee, and some even have free subscriptions.
For businesses, it can: Improve brand building, increase sales, build credibility and respect, be an easy social media marketing strategy, and more.
Most photo editing apps are user-friendly, have tutorials, and have uncomplicated effects that do the trick.
Photo editing apps are used for different kinds of photography: food, travel, portrait, landscape, and more.
If you're lucky, you can find an app that has many nifty features and is free. Let's take a look at the top 10 best photo editing apps so you can choose which one's perfect for you.

Top 10 Best Photo Editing App
1. Snapseed
Snapseed is one of the best photo editing apps for both professional and amateur photographers. The app was developed by Google and was designed to mimic Adobe Photoshop features.
It has classic tools like straightening, cropping, frames, vignettes, and adding texts. Using Snapseed, the user can directly edit raw photos with similar functions and features of Photoshop. For iOs phones, it is just not for photo editing, and it can also be used to capture images.
Snapseed allows editing the depth of field where the background can be adjusted to blurry while the object of the photo is the main focus. This is a feature of professional SLR cameras and desktop photo editing software. Snapseed was able to incorporate this into their app.
The "selective adjust" tool also enables the user to edit a specific photo area to adjust the contrast, saturation, or brightness. If ever you've seen a photo of a cat in black and white, and the ball of red yarn only has the color, that's the selective adjust feature.
It has some of the popular features like HDR, perspective, healing brush structure, and more. The feature of Snapseed that stands out among other photo editing apps is its ability to save your presets or style.
Have you seen those social media accounts that have their "signature look" on their photo feed? That's because their photo style has been saved previously and can be easily used the next time they edit their photos.
Key Features:
Photo edit and capture
29 tools and filters
Save presets or styles
Selective adjust tool
Easy to use professional photo editing app
Precision making to adjust the depth of field
Image sharpening does not look too grainy
Functions and tools similar to Adobe Photoshop
Mobile: iOs and Android
Subscription: FREE
Best used for: Editing and capturing any type of photography
User Reviews:
According to consumer reviews, the text functionality is not that impressive. The gesture-based tools may be quite a challenge, especially for beginners, but over time, you'll eventually get the hang of it. There also seems to be an issue with the crashing of the app. But Snapseed has timely updates to fix bugs and glitches to address the app crashing.
Overall, it's a great app for first-time users because it's user-friendly—a great tool for professional photographers due to its many tools and features. The best part is it's free and available for iOs and Android.

2. VSCO
VSCO combines photo capturing, editing tools, and get this, an online community. It's just like Instagram or Flickr except that the developer of VSCO is a professional photography software, Film. It's nowhere near Instagram when it comes to social interactions and the number of users, but it's an appealing app to edit those Instagrammable shots.
VSCO is all about the filters that make your shots look like it was taken from an analog camera. The easy-adjust, subtle, soft filters look classy compared to the heavy and obvious filters of Instagram.
The VSCO photo editing app allows users to follow "creators" for inspiration or be part of a unique community. The installation, sign-up process, and initial set-up of the user profile are straightforward and won't take that long.
Like Snapseed, you can work on existing photos on your camera roll, or capture moments using the app. When taking photos using the app, the user can choose the focus and adjust exposure points for the on-screen targets. There are basic photo adjustments, like contrast, exposure, skin tones, borders, vignettes, and color saturation. The latest VSCO version even has basic video editing features.
For people who take photo editing seriously, there's the Tone button where the shadow and highlight adjustments are found. It helps the object of the photo stand out and look professional.
Some of the popular filters of VSCO are P5, C1, F2, M5, G3, B1, and S2. The P5, for instance, gives off that dark and atmospheric vibe for an edgy feel. On the contrary, the S2 filter has a bright, clean, and light finish, perfect for classic landscape photography.
Key Features:
Online community
In-app camera
Basic video editing features
200+ available presets
Minimalist outputs
Text writing features
Millions of inspiring photos from other users
Mobile: iOs and Android
Subscription: FREE with In-app purchases
Best used for: Mimicking analog photography, Classic or vintage look filters
User Reviews:
VSCO is a great photo editing app and social media platform combined. It may have advanced photo editing apps and basic features for video editing, but it has some minor downside to it.
It is noted in user reviews using Android devices that the app doesn't have the same stability for iOs users. Social media has weak interaction features and doesn't have many users. But overall, VSCO is one of the best photo editing apps and photo-sharing platforms.

3. Prisma Photo Editor
Prisma Photo Editor app is popular for its amazing effects in transforming raw photos into art paintings or drawings. The photo editing app uses artificial intelligence and neural networks to manipulate image transformation.
It has 300+ filters as of the date and adds more to their library from time to time. It has the basic photo editing tools, filters, image enhancement features, and you can share your masterpiece with the Prisma online community.
It filters while automatically turning your boring selfies into a modern work of art. It's easy to use, has a great selection of filters, and has the basic picture-taking feature.
Key Features:
Adjust filter settings
Use of multiple features
Painting, drawing or cartoon effect
300+ filters available
Mobile: iOs and Android
Subscription: FREE, Offers In-app purchases
Best used for: For landscape photography, selfie, portraits, cartoonized photos best for T-shirt designs, Painting like pictures are best for wedding gifts
User Reviews:
Prima is an app that is perfect for editing raw photos into work of art, but it has some takeaways. Users sometimes complain that the server fails due to the overcapacity of users. The basic camera functions in Prisma are missing, like the self-timer and HDR.
The watermark is something the users complain about too. Though you can enable the watermarks, you must purchase the premium version first. The bottom line, Prisma, is a great photo editing app for everyone.

4. Adobe Photoshop Express
Of course, who hasn't heard of Adobe Photoshop? When it comes to photo editing, Adobe Photoshop might be the top household and commercial name that everybody knows. It has now been squeezed into a mobile app with advanced features in the convenience of a mobile phone.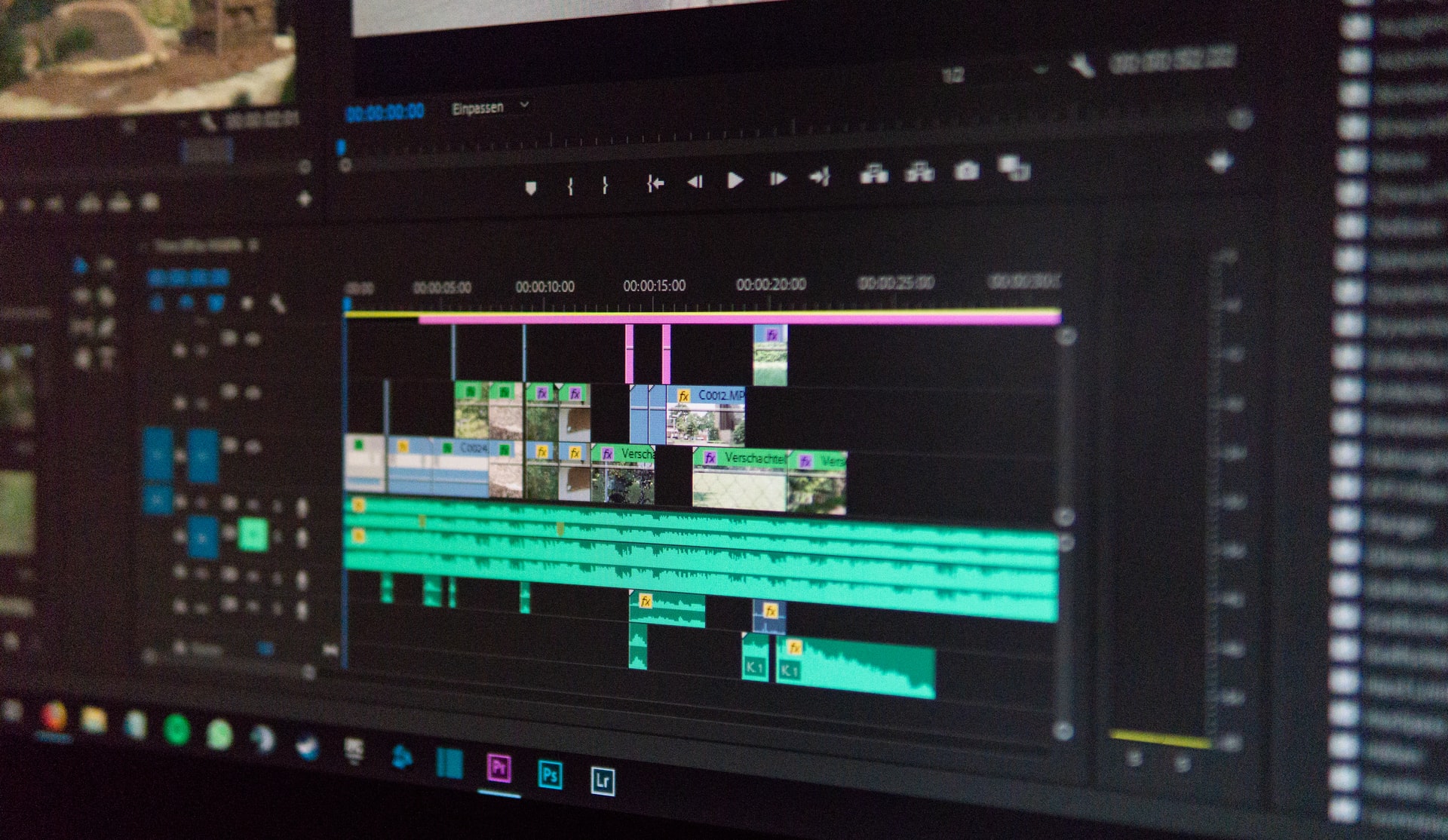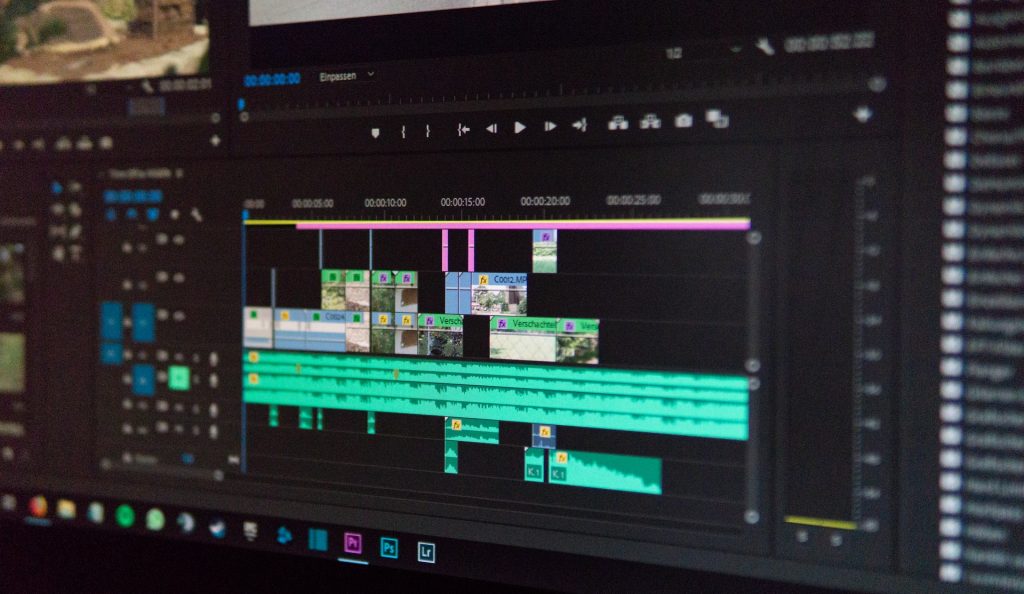 Photo of Wahid on Unsplash
The basic tools you'd expect in an Adobe Photoshop are present, such as red-eye correction, cropping, brightness, saturation, contrast, borders, filters, and more. It's the best feature that other photo editing apps do not have is the smart filter. The smart filter automatically corrects the common issues of a raw photo like exposure or color temperature problems.
Key Features:
Smart filters
Resize to preferred image options
Remove blemishes, add borders, auto-enhance, collage tab option
3D Face modeling to add realistic-looking tattoos
Collage tab
Highest JPEG quality
Works with other adobe apps
iOs user benefits: Enables lens corrections, Radial Blur, Full Blur, send to Photoshop desktop, selfie camera, add texts
Mobile: iOs, Android, and Windows (needs an Adobe ID)
Subscription: FREE, Offers In-app purchases
Best used for: All-around photo editing, it is best for beginners since it has smart filters
User Reviews:
Just by looking at the key features of Adobe Photoshop Express, a downside is its favoritism with iOs users. There are more advanced features Apple users can enjoy as compared to Android users.
But since we're talking about Adobe, the benefits outweigh its lapses. The question is, "Is the photo editing app of Adobe close to its desktop software?" Adobe desktop software has more advanced features, but then again, the mobile version does the trick. There are slight improvements needed, but overall it's a great photo editing app for all-around needs.

5. Foodie
Since taking photos of food is now somewhat mandatory, it makes sense to have an app. May it be a restaurant or homemade foods, for marketing or just feeling like posting your "everyday eats," complete that mouth-watering shot with the Foodie photo editing app.
The Foodie app is somewhat similar to Instagram when it comes to its filters, except it was designed specifically for food photography. The app has the basic photo editing tools plus 30+ filters for different vibes, and whichever mood you see fit to add spice to that perfect meal. Users can even shoot videos with live filters and high-quality output.
It's easy to use and can be shared easily with social media platforms. But do not let the name fool you, it's also not bad for editing selfies and other photos.
Key Features:
30+ filters
Specialized for food photography but can be used for other purposes
Capture and upload high-quality videos
Easy to use
Mobile: iOs, Android, and Windows
Subscription: FREE, Offers In-app purchases
Best used for: Food photography and all-around photo editing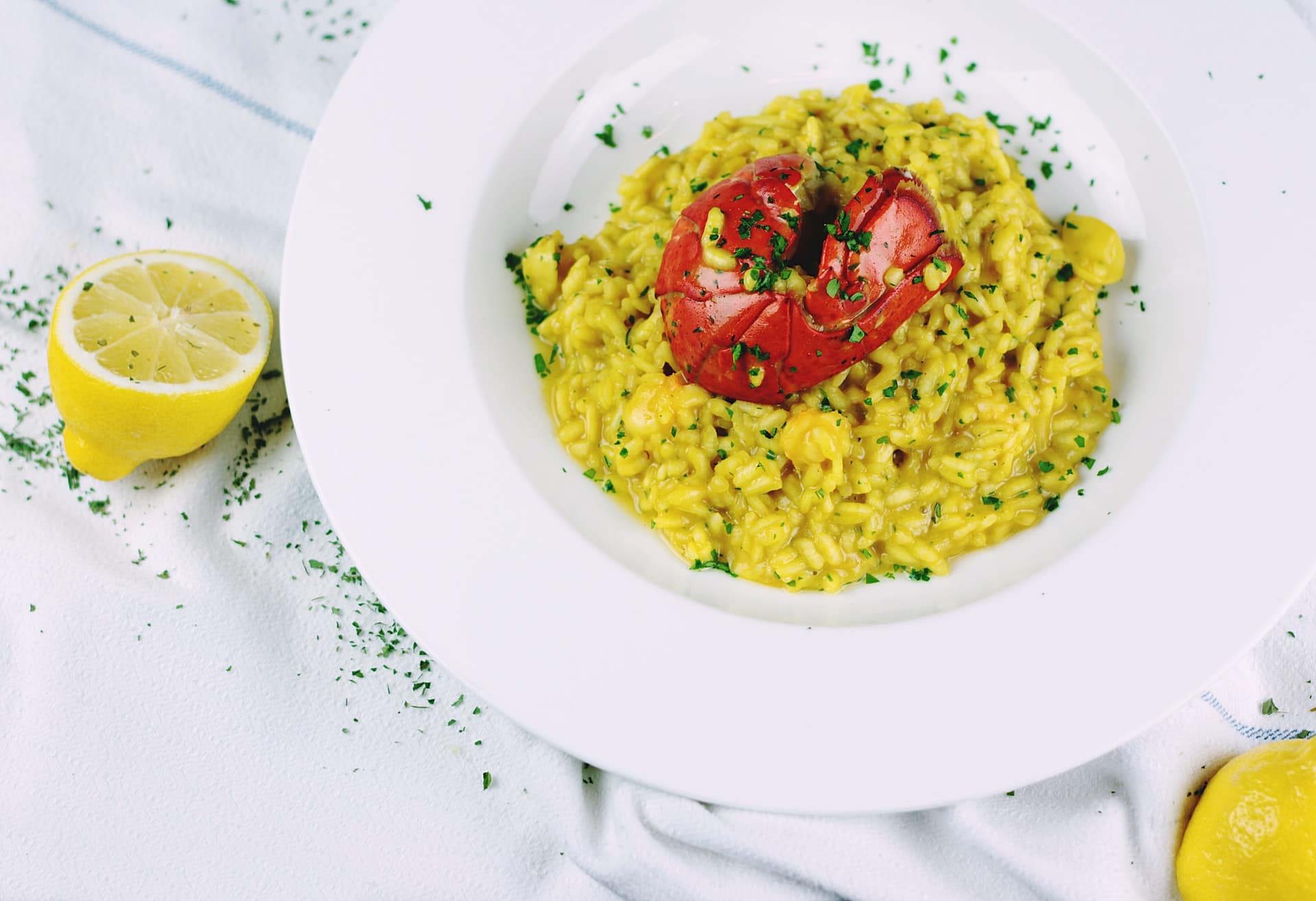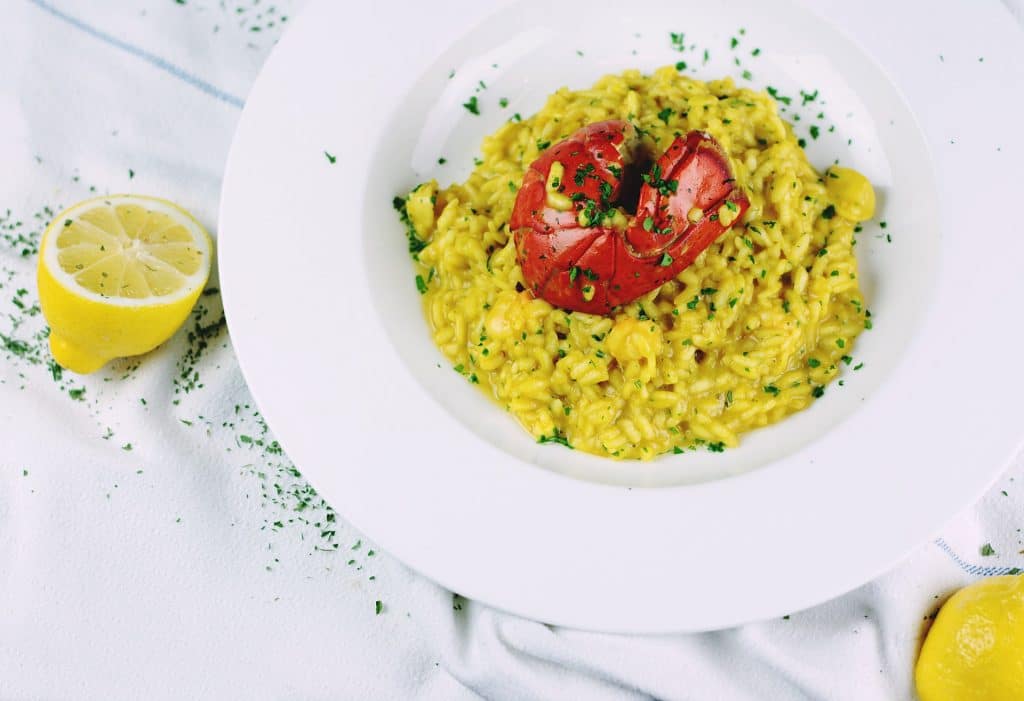 Image by Toa Heftiba on Unsplash
User Reviews:
As a photo editing app for foods, so far, it's the best in the market. But as an overall photo editing app, Foodie needs more improvement to become a complete package.
Verified user reviews mostly complain of the annoying ads that pop up and the lagging issues while saving. But looking at the ratings in Google Play, it has many positive reviews and an average of four out of five stars.

6. Adobe Photoshop Lightroom CC
If you're not fully satisfied with the Adobe Photoshop Express, you can step up the game with the Adobe Photoshop Lightroom CC. It's the mobile app version of the popular editing desktop software.
If you're a serious photographer and is looking for an on-the-go app to produce high-quality images, the Lightroom is for you. It was designed to edit and capture images looking like it was captured using a DSLR camera.
You can edit your photos anytime, anywhere, and the tools are not rocket science. It has simple sliders, many choices of filters, has healing brush, local hue adjustments, and more.
If you subscribe to the Adobe Creative Cloud, you can enjoy advanced features like the Adobe Sensei. This selective artificial intelligence feature auto-tags your image based on its content, and it automatically suggests idea edits.
Key Features:
Geometry slider tools
High-quality adjustment
Professional and HDR quality photo capturing
Includes interactive lectures and step-by-step tutorial
Edited photos automatically uploaded to the Adobe cloud
Adobe Sensei
Photo sharing with an online community
Auto-save edits
Mobile: iOs, Android, and Windows
Subscription: FREE, Offers In-app purchases
Best used for: Perfect for professional photographers who want a quick, high-quality fix.
User Reviews:
There were some issues in saving or exporting photos, but not uploading in bulk fixes the problem. It has 4.5 out 5-star ratings and is considered one of the most powerful photo editing apps for mobile use.
It is also praised worldwide for its photo management features. Professional photographers love the straightforward and high-quality settings of the app.

7. Photo Collage: Collage Maker
If you're into capturing multiple shots but prefer a single upload, then a photo collage maker is a must-have download on your mobile phone. One of the pioneers and best collage maker in the market is the Photo Collage: Collage Maker.
The Photo Collage: Collage maker is a free app that has 100+ layouts you can choose from. Users can choose from a wide range of backgrounds, styles, grids, and more. You can choose to use the available grids or freestyle edit your collage.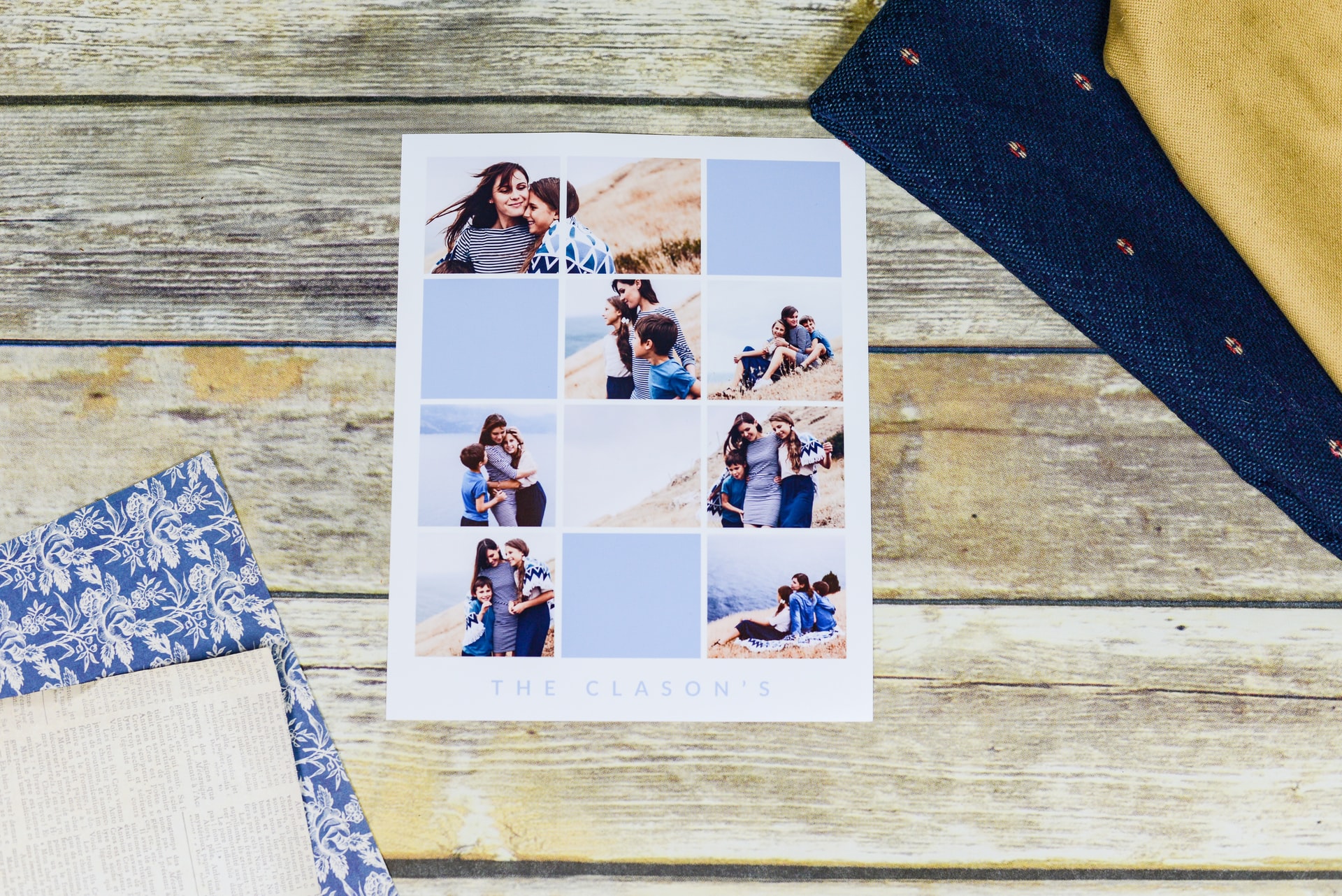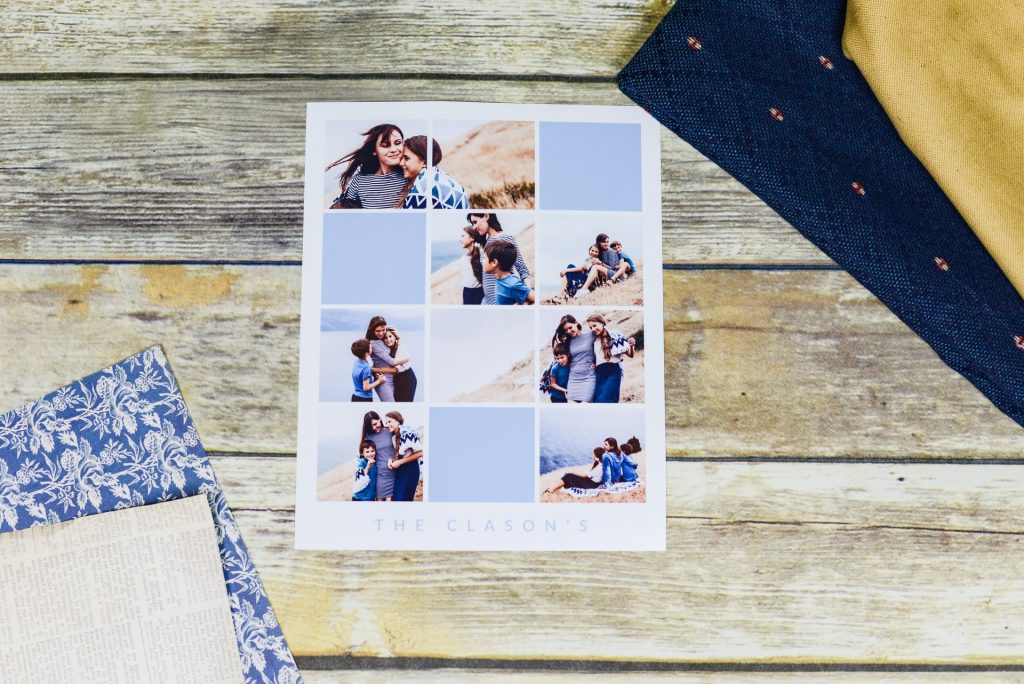 Image by Mockaroon on Unsplash
Aside from the readily available layouts, users can also customize layouts. Unleash the creative genius in you by modifying the collage, add texts, customize fonts, colors, and backgrounds. Of course, it has the basic photo editing features to complete the package.
Key Features:
100+ grids and layouts
Combine up to 18 photos in one collage
Wide variety of stickers, backgrounds, doodle, and fonts
Customized border and ratio of collage
Instasquare photo + Blur background (for Instagram)
High-resolution photos
Mobile: iOs, Android, and Windows
Subscription: FREE, Pro Version
Best used for: Those who like to make collages and an all-in-one photo editor.
User Reviews:
Photo Collage: Collage Maker has 4.9 out of 5-star rating in Google Play, and positive reviews are overwhelming.
It's even used for book covers, perfect social media platforms, and is fun to use. On top of that, it has easy navigation, so users can enjoy all the features without cracking a code. For a free editing app, it offers an amazing experience with a lot of useful features.

8. Adobe Photoshop Fix
Yet another Adobe product made it to the top 10 of the best photo editing apps. It is no doubt that when talking about photo editing needs, Adobe will not disappoint you.
Adobe Photoshop Fix is not just adding filters and effects to photos, but it's specially designed to remove or fix unwanted characteristics on images. The simple photo editing app will bring your shots to the professional level, especially for portraits. Adobe Photoshop Fix covers all the basic features such as adjusting shadows, highlights, colors, brightness, and more.
But the feature that truly stands out in the app is the Liquify section. The Liquify filter is a powerful retouching tool that allows you to rotate, pull, push, reflect, pucker, and bloat areas of the image. These distortions can be created subtly or drastically for creating artistic images.
Another notable tool of the Adobe Photoshop Fix is the Face warping tool. When an image portrait is uploaded, it automatically detects all parts of the face (eyes, nose, cheeks, mouth, and chin). The warping tool is engineered to modify the facial features. You can adjust chin-length, nose width, eye tilt, cheek reduction, and more. It's like plastic surgery for photo editing.
Key Features:
Liquify section
Face warping tool
Heal and patch feature
Smoothen and sharpen landscapes and skin
Lighten or darken aspects of a photo
Easy to use
Sleek and simple interface
Professional output
Mobile: iOs, Android, and Windows
Subscription: FREE, Pro Version
Best used for: A quick fix for professional photographers or those who like to edit their facial features.
User Reviews:
There are issues with Adobe ID sign-in, saving, and deleting previous works. Android users mostly complain of the app crashing in the middle of a project without automatic backup saving. But it works perfectly fine on iOs users.

9. Visage
If you're looking for a photo editing app and at the same time as a makeup artist, Visage might be the one you're looking for. Turn your no-makeup photo to a fully dolled up look or just correct minor blemishes before uploading a selfie.
Visage is a vanity photo editing app for retouching portraits. If you have zits, pimples, darken eye circle, oily face, or simply look pale, Visage does the trick without being so obvious that it's edited. Users can smoothen the skin, adjust skin tone, whiten teeth, put on blush-on, lipstick, apply eye makeup, and many more.
Aside from being the makeup artist in your pocket, it also has several effects and a wide variety of backgrounds to bring life to your selfies. All the operations are just a click away, and adjustments could be made.
Key Features:
Full face makeup
Red-eye correction
40+ filters
Skin Enhancement
Remove imperfections: pimples, oily face, freckles, wrinkles and more
Easy to use
Mobile: iOs, Android, and Windows
Subscription: FREE, Pro Version
Best used for: Those who want a quick makeup fix, portrait photography
User Reviews:
There were several complaints of the Free version for having so many ads, but the paid version is really worth it. Few issues involve facial detection, saving the photo, and internet connection.
These are a few of the user complaints on the Free version, and the Paid version has many positive reviews.

10. Canva
Last but not least is the ever-popular Canva. The photo editing app is not just for your selfies but is popular for creating posters, birthday invitations, flyers, ads, and more. If you're a business owner looking for a photo editing app to market your products or services, you will surely love Canva.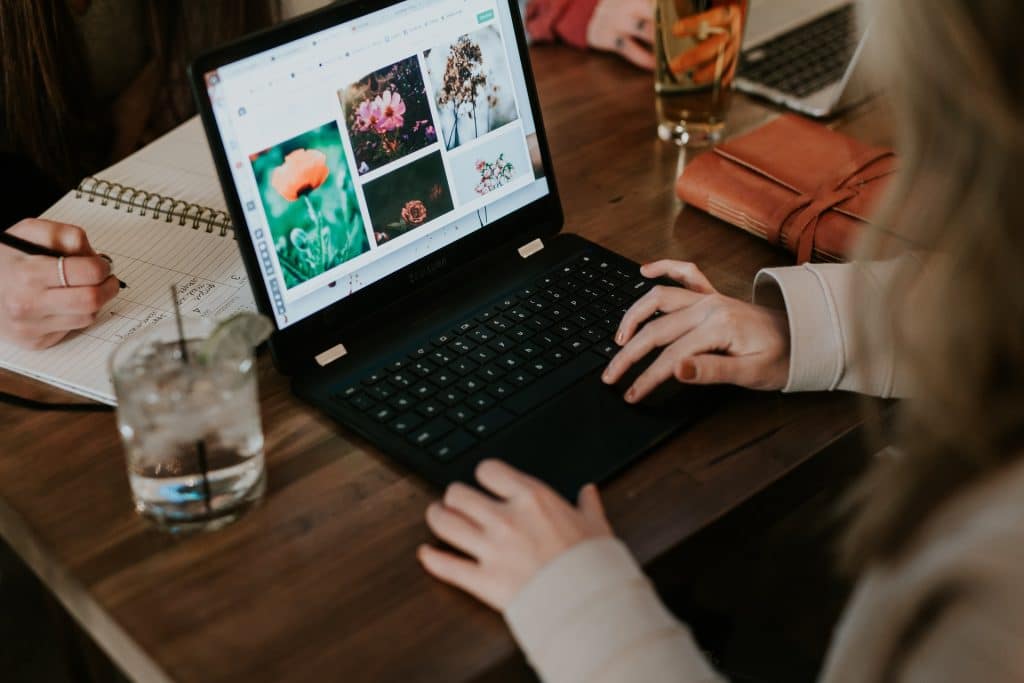 Photo of Brooke Cagle on Unsplash
For those who want professional-looking websites and want to keep their social media posts updated and sleek, Canva is a convenient photo editing app. It has many ready to use templates with different themes, fonts, and geometric designs. Their recent update even has animated or live photos.
Canva is made to cater to almost all kinds of social media platform needs. There's Instagram story-editor with a highlights maker, Facebook covers or posts, Youtube thumbnails, Twitter banners, and who knows what more update they could bring to us.
There's also the holiday cards, Christmas card maker, birthday invitations, book covers, brand logo, photo collage, flyers, banners, brochure, resume, business cards, and many more. That is why, regardless of the type of business you're running, Canva can cater to your digital marketing needs.
With all the Canva creations, it will make your website or business look more professional and enticing. In the long term, this will help boost sales and make your life easier. You don't need to hire a graphic artist to do the layouts for you, and you can be your self-made graphic artist.
Key Features:
Social media templates
Business templates
Cardmakers
Live photos
Lots of stickers, photos, fonts, and inspiring templates
Best for all types of business
Mobile: iOs, Android, and Windows
Subscription: FREE, Pro Version
Best used for: E-commerce, websites, digital marketing
User Reviews:
Canva has 4.7 out of 5-star rating, and many users worldwide have nice things to say about the app. it can be accessed through mobile phone, tablet or desktop, you just need to log-in your username.
The user-friendly interface of Canva and it's ready to use templates helps business owners save time and money in graphic designing. One user even attested to a 50% increase in sales after using Canva for six months.
So if you're a business owner or just wanted a photo editing app for special occasion needs, Canva might be the best choice for you.

Photo Editing Tips Using Your Phone
Now that you know the top 10 photo editing apps, I'm sure you're wondering what tips and tricks the pros use to have that out of this world photo. Remember that you can always use one or more of these apps combined and use your creative juices to maximize their features.
Do not limit yourself with one app, and it won't hurt to invest in premium memberships if needed. Just a little reminder that when something comes for free, it has limits.
Tip #1: There are photos you can't save with editing
As mentioned earlier, the two skills of a photographer are their instincts and their keen eye for details. If a photo is poorly taken, no amount of effort and editing time can change the fact that the photo is just bad.
This is especially true for landscape photography, and photo apps are there to enhance photos, not change the content. Make sure to check the exposure, angle, composition, and the object before capturing the moment.
Tip #2: Calibrate your screen
The display and brightness of the phone's screen may affect the photo editing process, so make sure to calibrate first. It is best to adjust to 50% brightness when indoors.
Remember that some phones have auto-adjust screens, like when you step outdoors, the screen brightness of your phone changes. Make sure that the auto-brightness on your phone is turned off and check the temperature of your screen.
Tip #3: Use your phone's basic editing tools
When it comes to basic editing (e.g., brightness, hue, saturation, temperature), your phone's native tools are not too bad; in fact, it gets the job done.
Some phones even have filters, it may be limited, but it's not bad after all.
Tip #4: Use many apps
The truth is, it's hard to find one app that has everything that satisfies your preference. I'm sure some apps have all-in-one functions, but it does not guarantee to meet your needs.
If needed, use one or more apps for photo editing until you're satisfied with your output. You can use Adobe Lightroom for minor fixture on images, then Photo Collage to compile your photos, then maybe VSCO for an analog-like finish. The sky is the limit when it comes to your imagination and creativity.
Tip #5: Less is Better
One of the most important tips a professional photographer can advise when it comes to photo editing is not to overdo it. Again, photo editing is for enhancing what's already there, not to change the whole concept.
Would you rather hear people in awe of a natural-looking photograph (even there are minor edits) than hearing comments that it's obviously edited?
Tip #6: Keep your original file
Do not make the mistake of keeping a copy of your raw and original shot. Also, make sure to save your edits separately. When you have the unedited version, you can work on it anytime and change the way it looks.
Make sure to have organized folders to keep the unedited shots and the ones you worked on. Make sure to have back up copies on the cloud or a memory card as well. There are photo apps like the Adobe, that has excellent photo management features.
Tip #7: Experiment
The basic tools in editing apps are usually the same, and they are called by the same names (e.g., resize, temperature, hue). Almost all photo editing apps have the same terms when it comes to these basic terms.
But when it comes to filters and other effects, they are called differently. So if you don't have the time to follow step by step tutorials or watch Youtube videos about the app, take your time to experiment. Figure out what a button does, and see if it works for you.
Tip #8: Invest
As you can see above, I have mentioned which apps are Free and which ones have paid versions. There are some words of wisdom I would like to impart, "The best things in life are not always free." I'm sure it sounds tempting to have the best things for free, but it doesn't really go that way when it comes to photo editing apps.
Always expect that if you invest in something, you'll reap the best results. On the contrary, of you avail something for free, do not expect it to be a perfect app with no limitations. That is why there are negative user reviews about long ads playing, low-quality images, or watermarks of photo editing apps. One thing is for sure, and if you invest in it, it will be worth it.

Summary:
To summarize all of the best photo editing apps, we have gathered reviews and names in which apps are the best for different needs. So far, here's what we gathered:
Best Photo App for Android: Adobe Photoshop Express
Best Photo App for iPhone: VSCO
Best Photo Editing App for Classic Filters: VSCO
Best for All-Around Photo Editing Needs: Snapseed
Best Photo Editing App for Food Photography: Foodie
Best Photo Editing App for Selfies: VSCO
Best Photo Editing App for Professional Photographers: Adobe Lightroom
Best Photo Editing App for Beginners: Snapseed
Best Free Photo Editing App: Snapseed
Best Premium Photo Editing App: Snapseed
Best for Artistic Photo Editing: Prisma Photo Editor
Best Photo Editing App for Landscape Photography: Adobe Lightroom
Recommended Photo Editing App by Professional Photographers: Adobe Lightroom
Best Photo Editing App for beautification: Visage
Best Photo Editing App for Digital Marketing: Canva

Conclusion
There are many more photo editing apps in the market not mentioned in this list but are definitely a must-try. The apps on this list are not ranked in order of their best performance. Because as you noticed, these apps are the best in their own different way.
Some of their features may overlap, but one app always has that extra helpful feature that makes it special. Do your research, figure out which app works best for you, and be the best photographer.