You may not have heard of Norway's second largest island, Senja Island. This underrated must-visit travel destination spans 600 square miles of land area. It is situated above the Arctic Circle and is home to ragged mountains and fishing villages.
With a population of fewer than 8,000 people along the eastern coast, the Senja municipality will most probably be excluded from your list of must-see places in Arctic Norway. There aren't many tour groups covering this area. You can say that this island with its friendly southern coast is yet to be discovered.
If you are planning to explore the area, check out these photography locations in Senja Island you should definitely visit as a photographer.
Senja National Scenic Route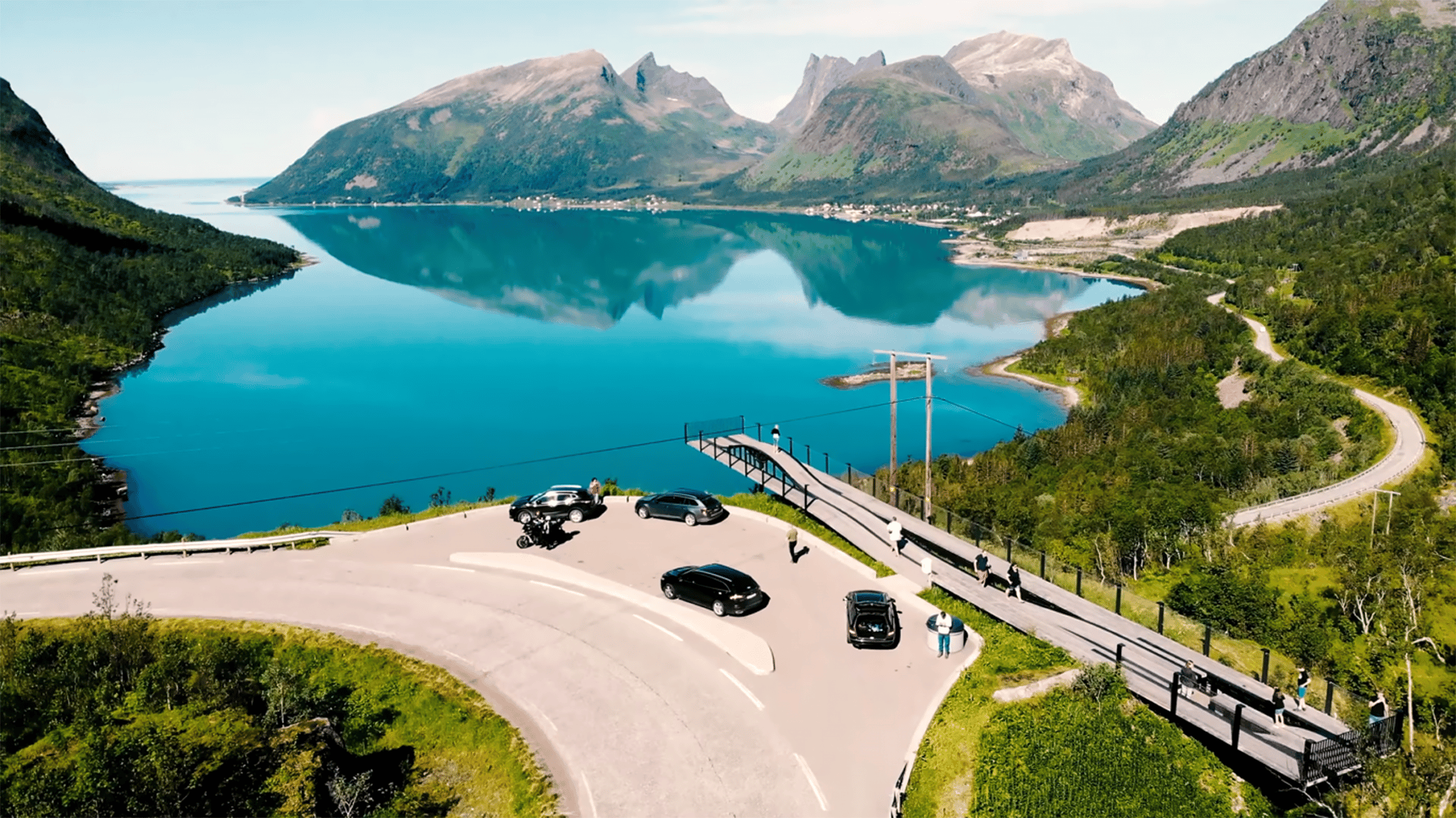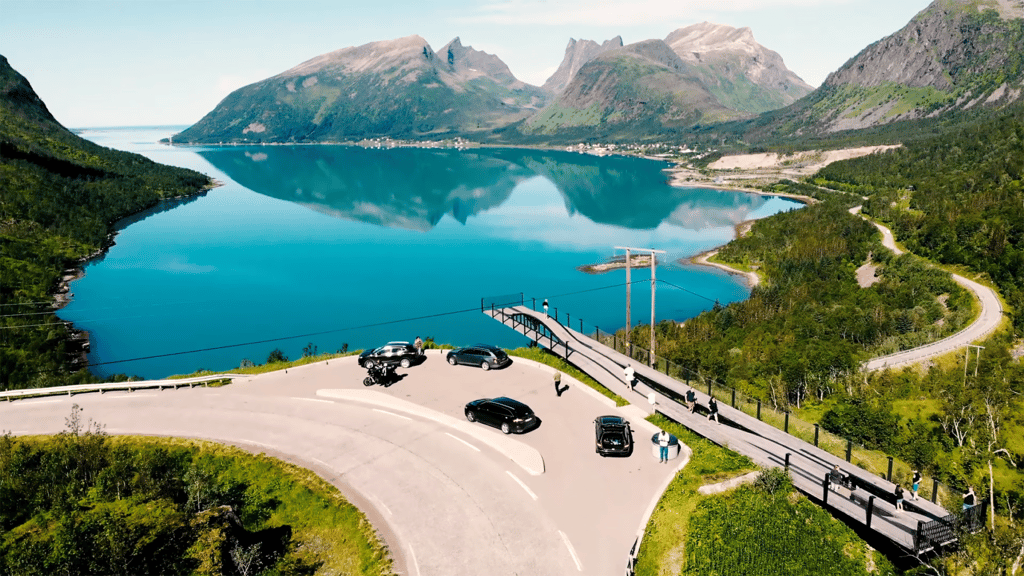 What better way to appreciate a new place is by seeing and experiencing it through a road trip? Visiting Senja Island and capturing amazing pictures is possible by taking a trip along Senja National Scenic Route or the National Tourist Route.
There are 18 different routes that are portions of highways and railways. When taking this route you can take amazing pictures of Senja's outer coastline. You should definitely watch out for the stunning views, picnic-worthy spots, and spectacular beaches that are picturesque.
Tungeneset Viewpoint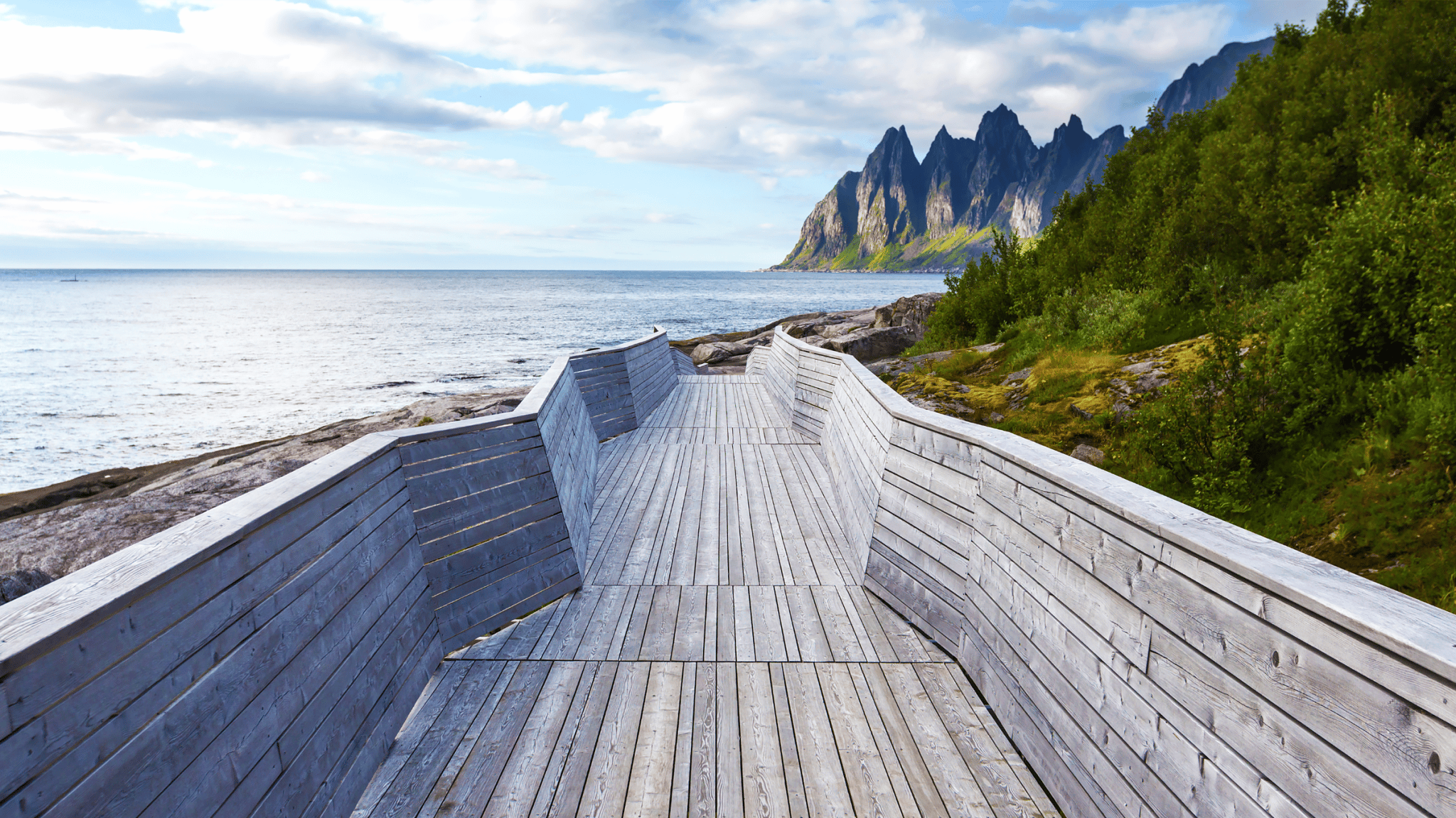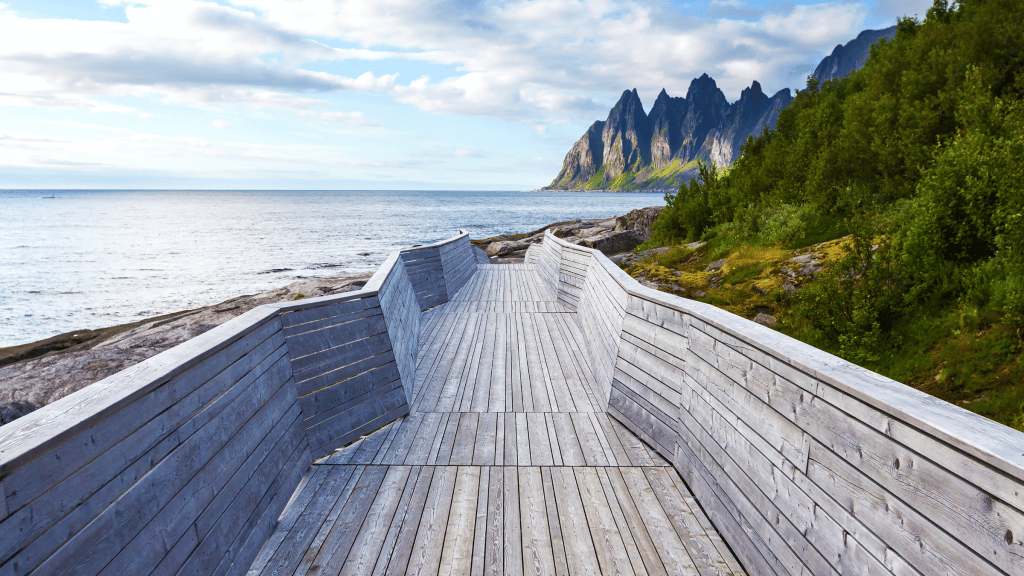 Traveling through the National Scenic Route, you can witness two picture-worthy viewpoints of Senja Island. One of which is the Tungeneset Viewpoint. Tungeneset is considered a photographer's haven, and it's considered Senja's most photographed site.
Here in the Tungeneset rest area, you can take snaps of the jagged Oksen Peaks or the Okshorn Peaks. You can also take snaps of the cliffs and the small pools on the rocky surfaces.
You can also enjoy walking along the rocky edges and taking amazing pictures of the mountain that meets the sea. If you are lucky and it is low tide, you can take pictures of rock cauldrons that are filled with seawater.
If you happen to visit Tungeneset Viewpoint during poor weather, you can still enjoy the famous Oksen Peaks and take amazing pictures. A tourist-friendly wooden walkway makes it easier for tourists to appreciate and marvel at the amazing view of so many mountains and the open sea.
Bergsbotn Platform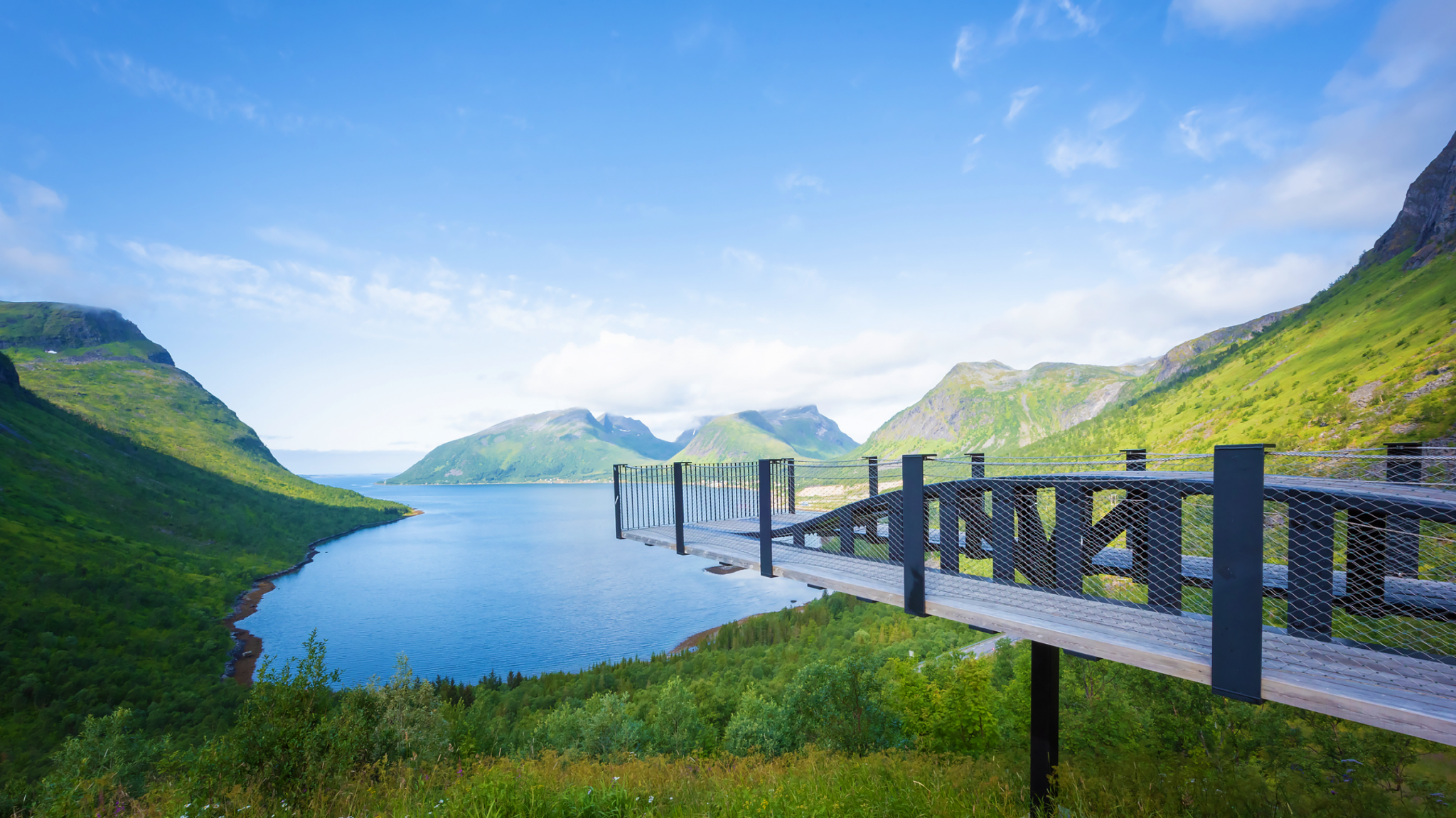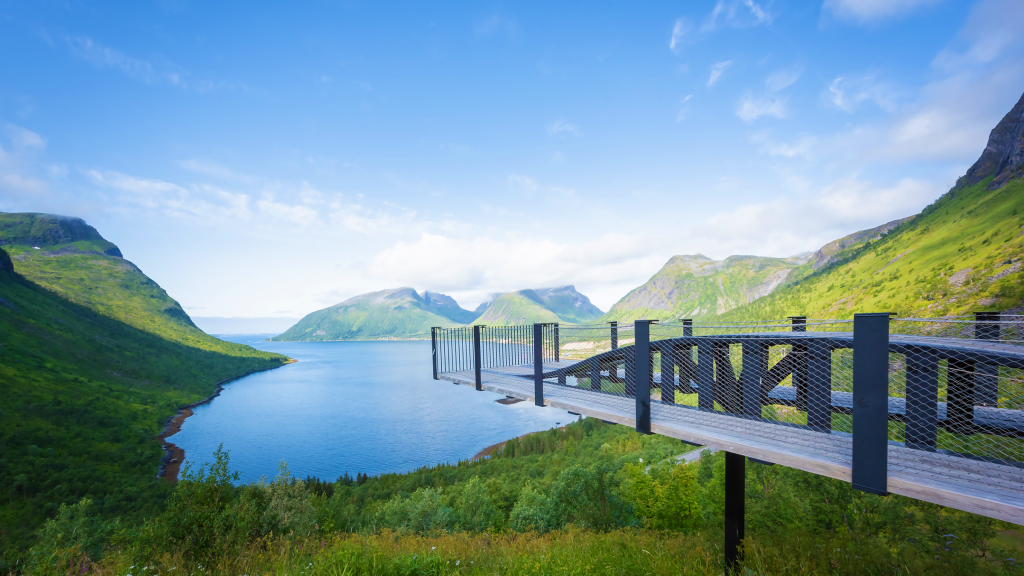 The other must-see site along the National Tourist Route is the Bergsbotn Platform. This platform is 44 meters long. Here you can capture the beauty of Bergsfjord town and its surroundings.
If you like the thrill of heights, the view from the top is truly worth it to capture through your camera. The platform is made of wood but the view remains unbothered because the sides are made of see-through material.
Ersfjord Beach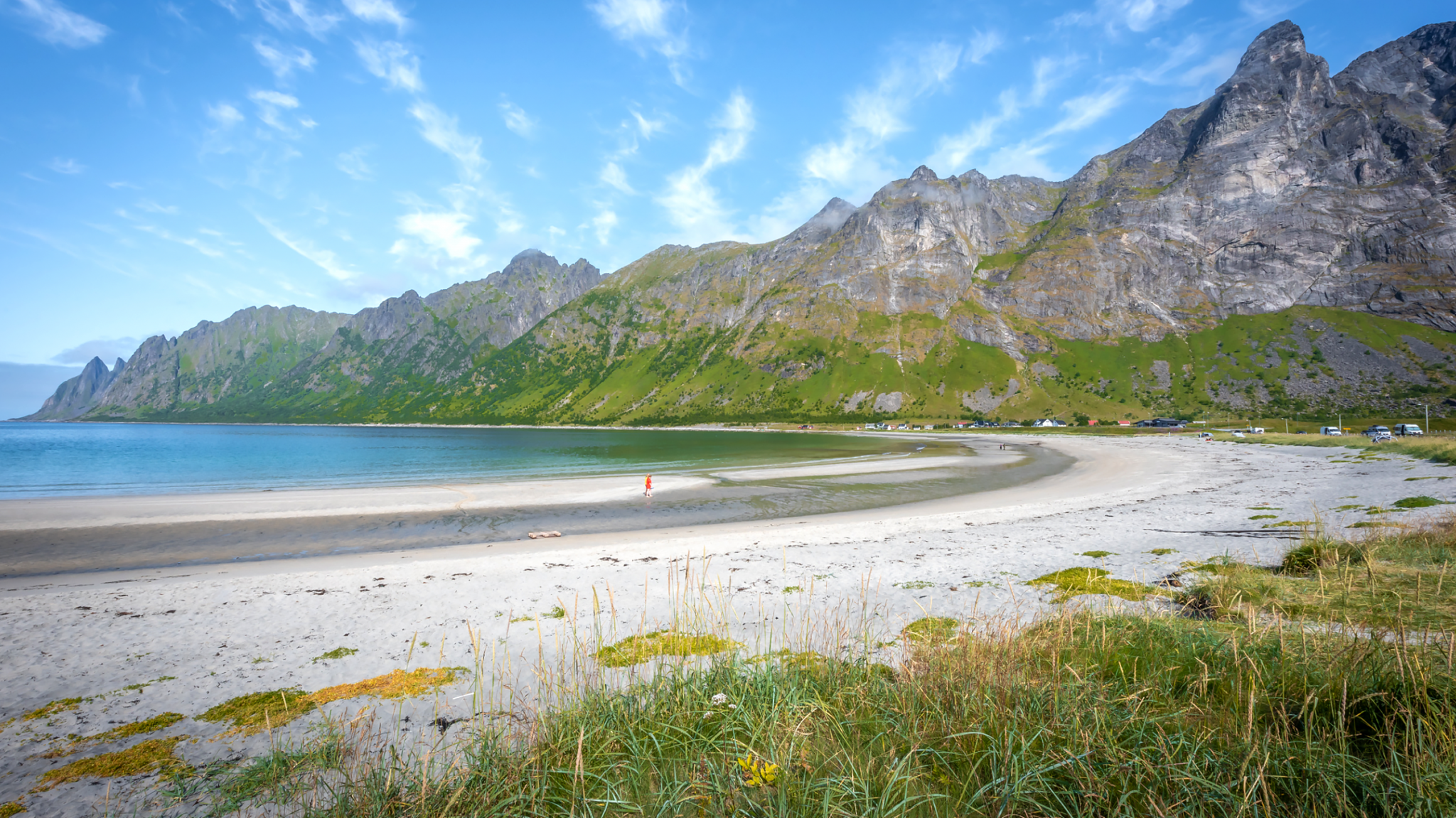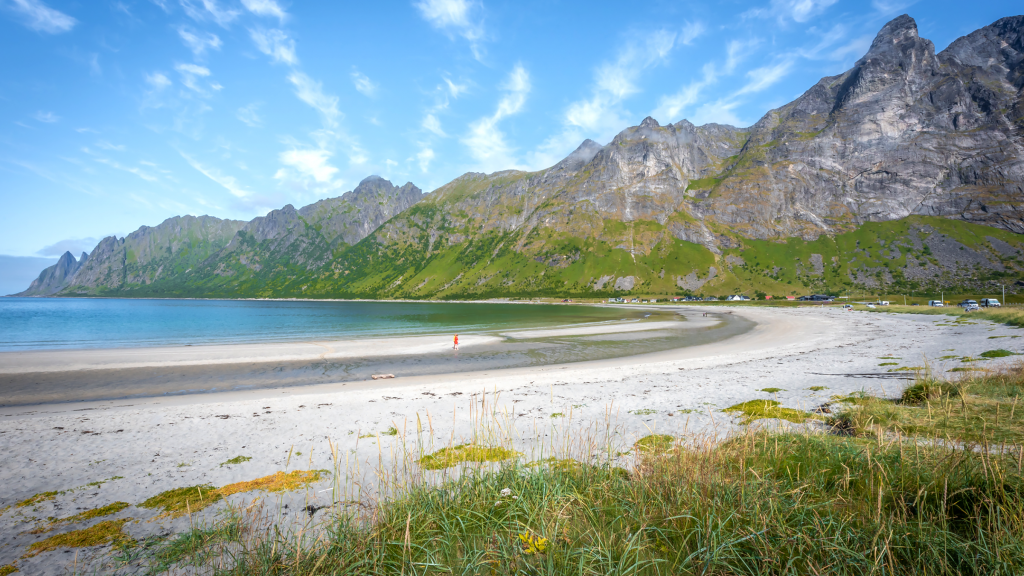 Senja is home to the open sea and an enjoyable coastal stretch. The Ersfjordstranda Northern Norway hides several sandy beaches for both Norwegian hikers and foreign tourists. If you are looking for a white sand beach, you can get your treat by checking out Ersfjord Beach or Ersfjordstranda Beach.
You can easily find photographers spending a lot of their time on this Arctic beach because of its clear skies, spectacular view, and chilling water. The Ersfjord Beach is a great spot for sightseeing, walking, relaxing, and having a photography break approximately halfway along your trip.
Beach at Bøvær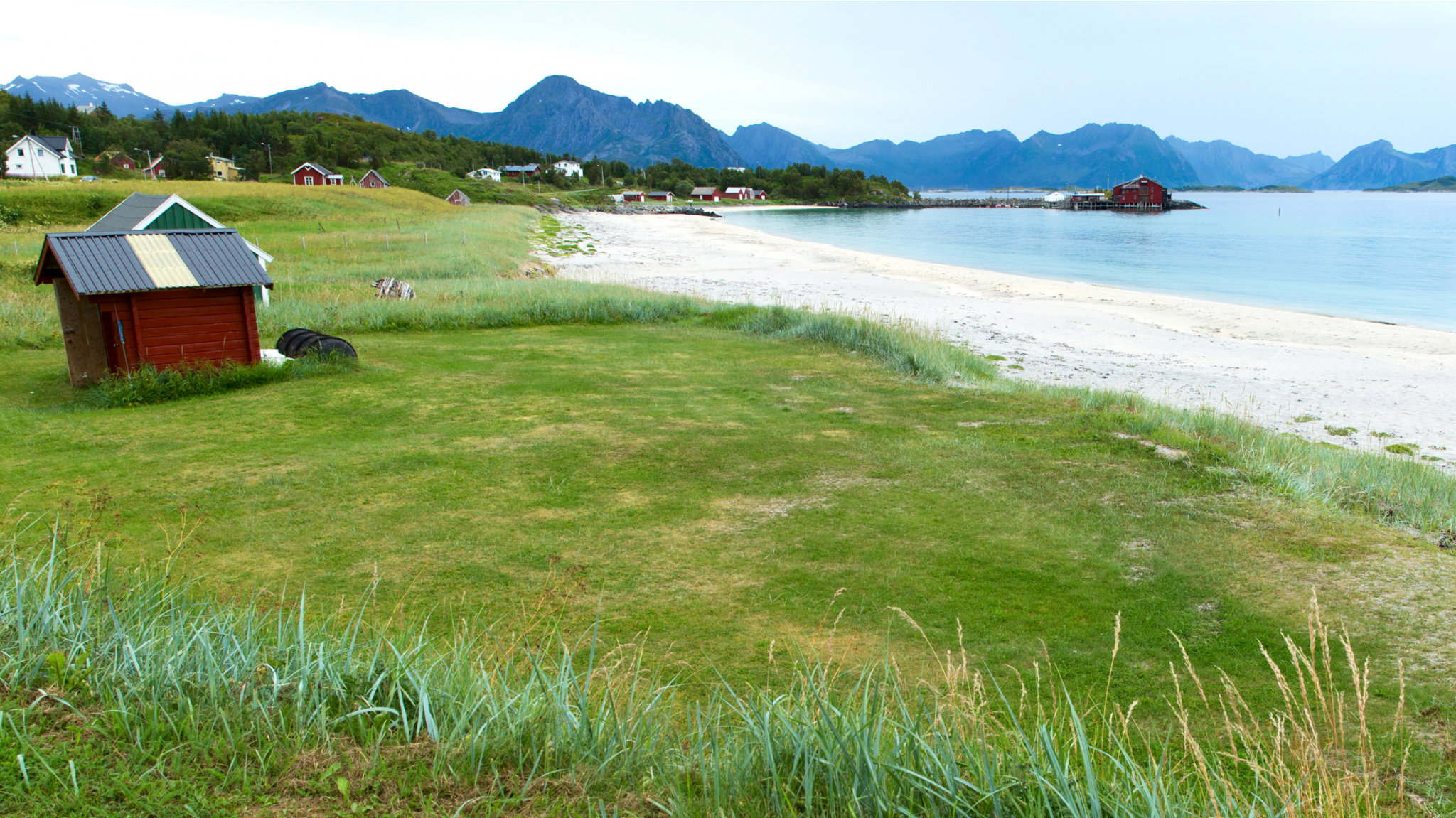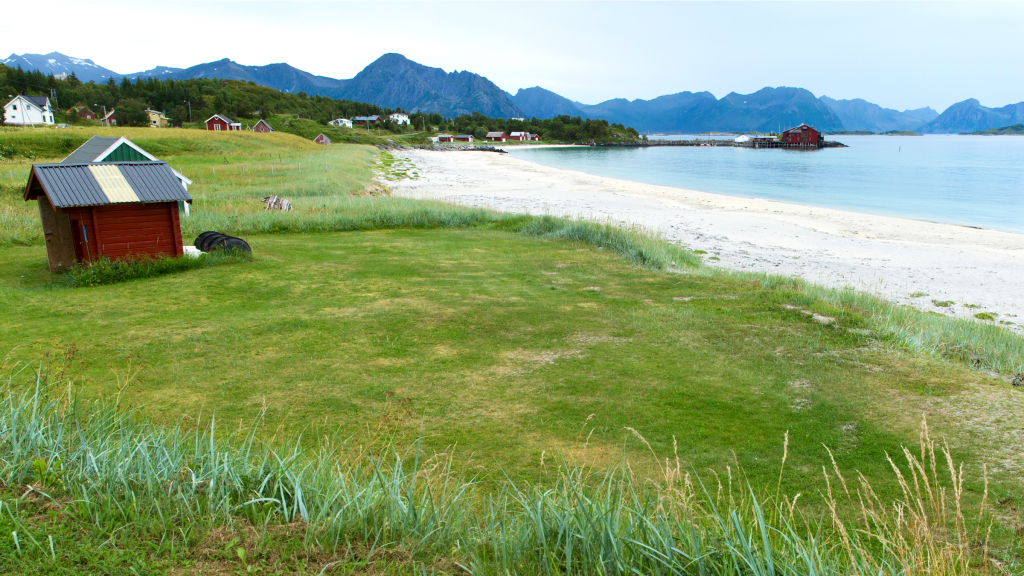 The beach at Bøvær is another one of Senja's must-see sights. Though, the road leading to Bøvær Beach can be extremely terrifying, narrow, and winding. But, reaching the spot can make the trip worthwhile because of the spectacular scenery.
Bøvær is one of Senja's amazing beaches. As a photographer, you can enjoy taking pictures of the beach's long shoreline, as well as the white and sandy beach.

After taking gorgeous pictures of Bøvær Beach, you can rest and relax at the Crow Caste. The Crow Castle or Kråkeslottet is a renovated wooden fisherman's house located beside the lighthouse. You can enjoy and take pictures of the cultural programs while you are at it.
Husøy at Fishing Sites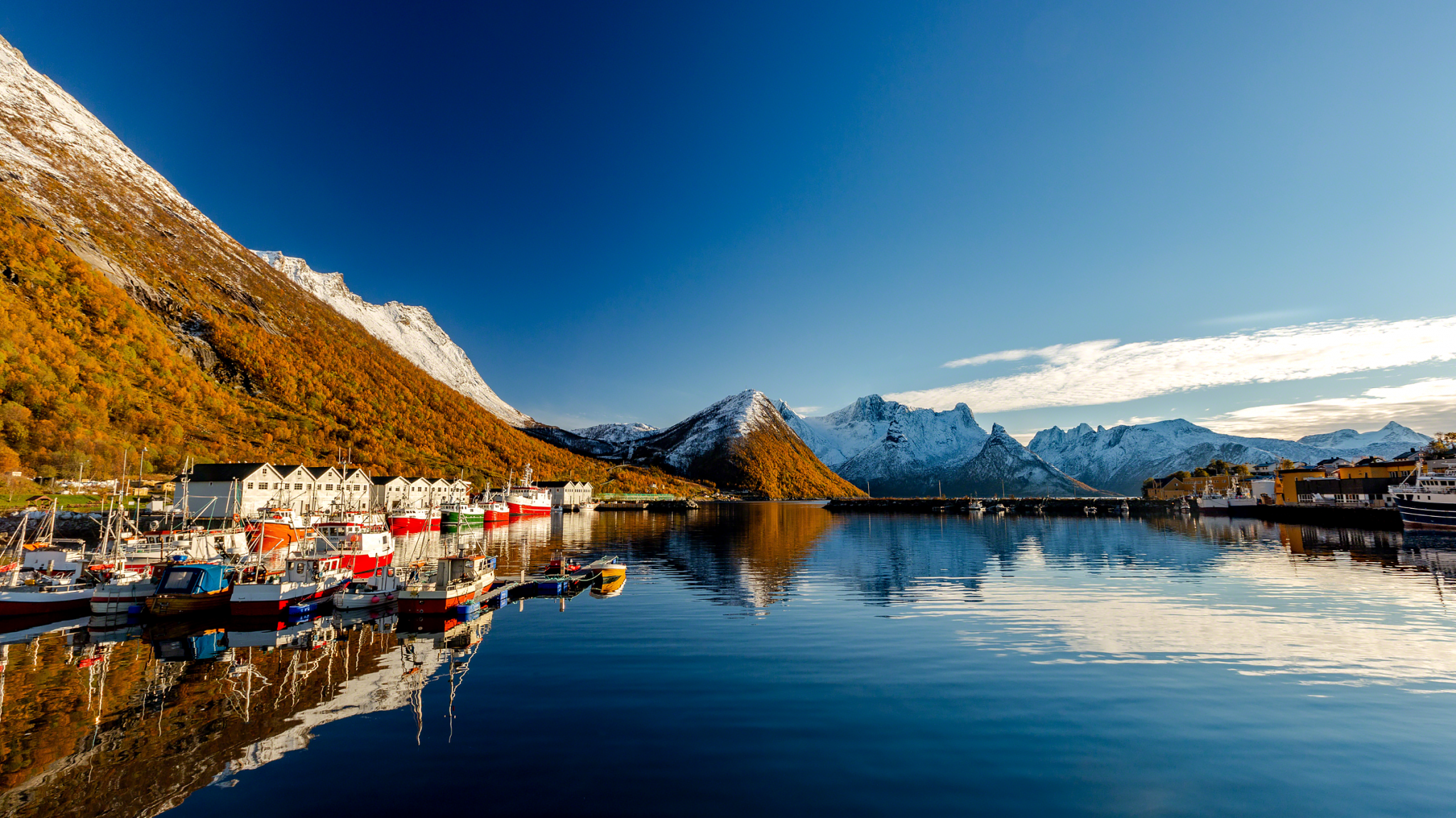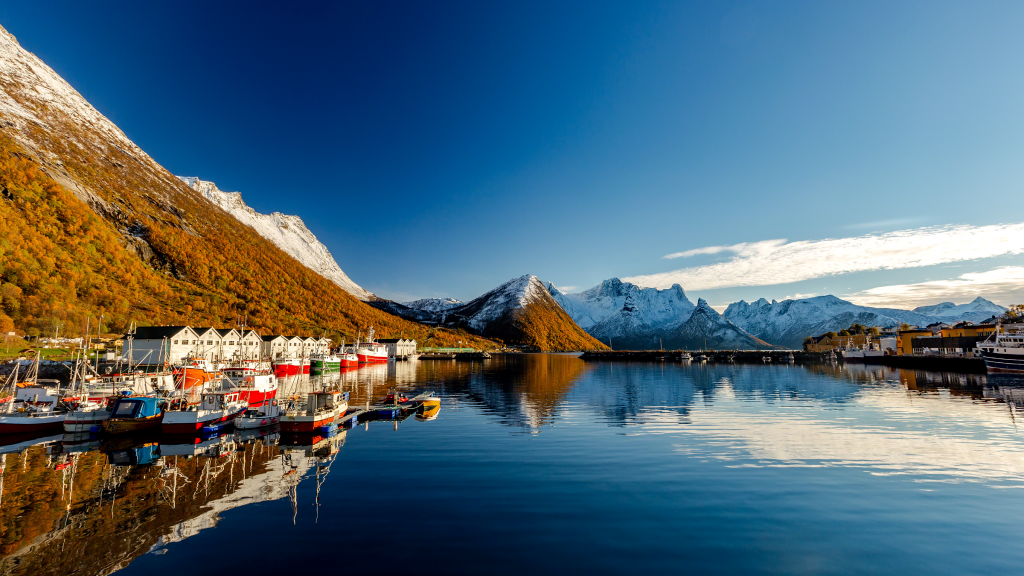 Husøy or "house island" is Senja's active fishing community. It is a small island found at the heart of Øyfjord. There is not much to do in this fishing village, but there is so much to see. You should get your camera ready when you plan to visit the picturesque fishing village, Husøy.
It doesn't matter when you plan to visit Husøy because this small fishing village looks fantastic all year round. If you are planning to roam the site, be mindful that most stores close during mid-day which is an influence of the Spanish armada in 1588.
With its remote location, you may think that this site is a living museum. However, it is home to a number of residents who make this village alive and beautiful.
Red Cabins in Gryllefjord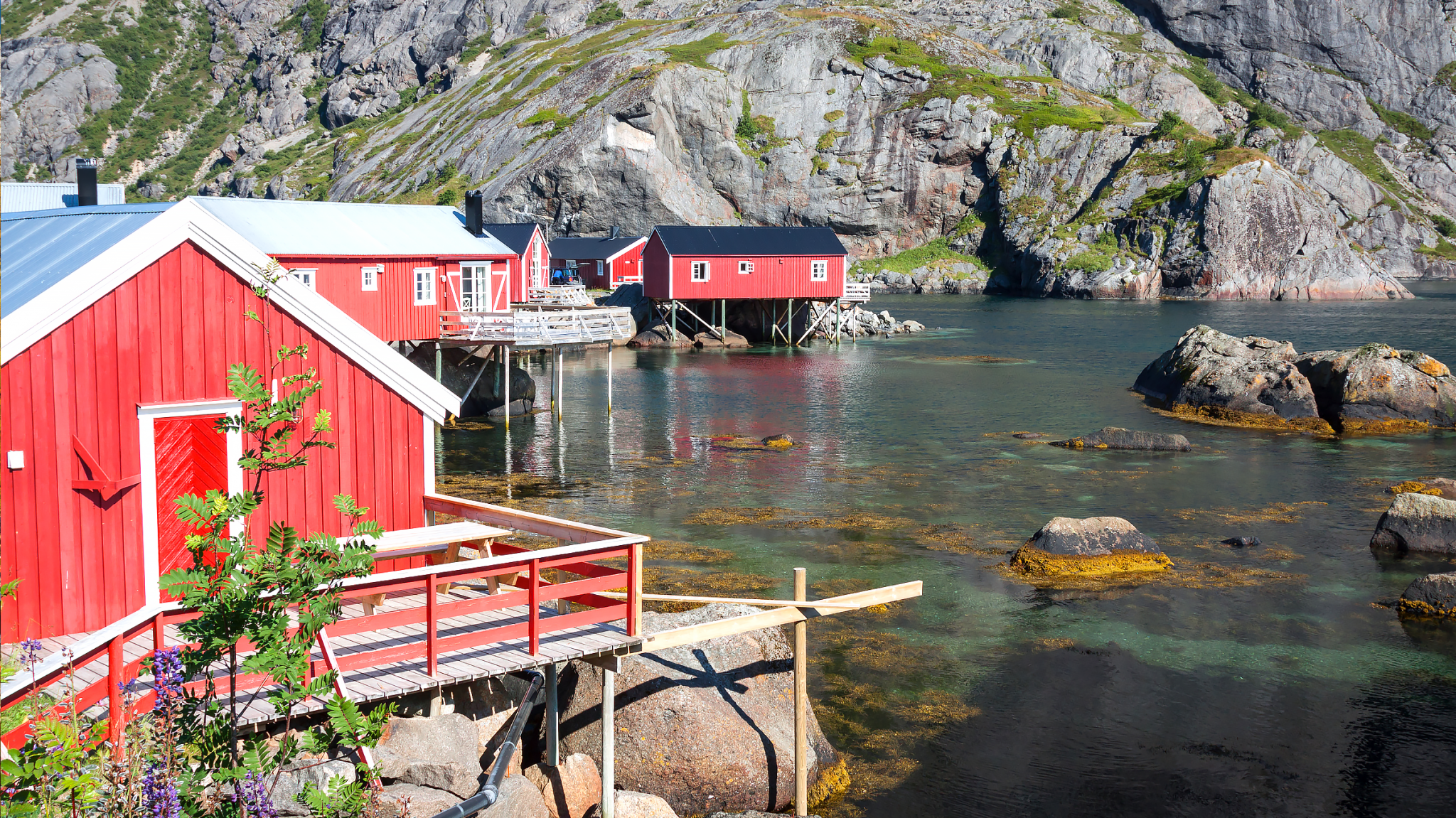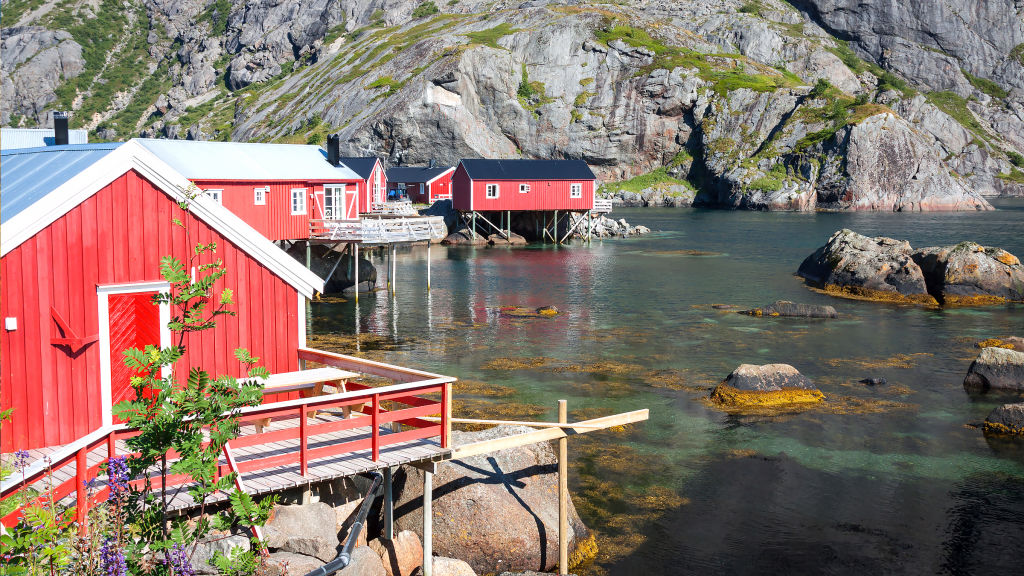 If you are looking for dramatic shots, you should visit Gryllefjord village. The fjord and the open ocean can give your pictures a dramatic feel. The red cabins in the fishing village Gryllefjord are found along the Norwegian coastline and are certainly a feast to behold.
In the summertime, if you are considering a more extensive tour of Northern Norway, you should take a car ferry. A car ferry links Gryllefjord with the Andes at the northernmost tip of the Vesterålen archipelago.
Sea Eagle Safari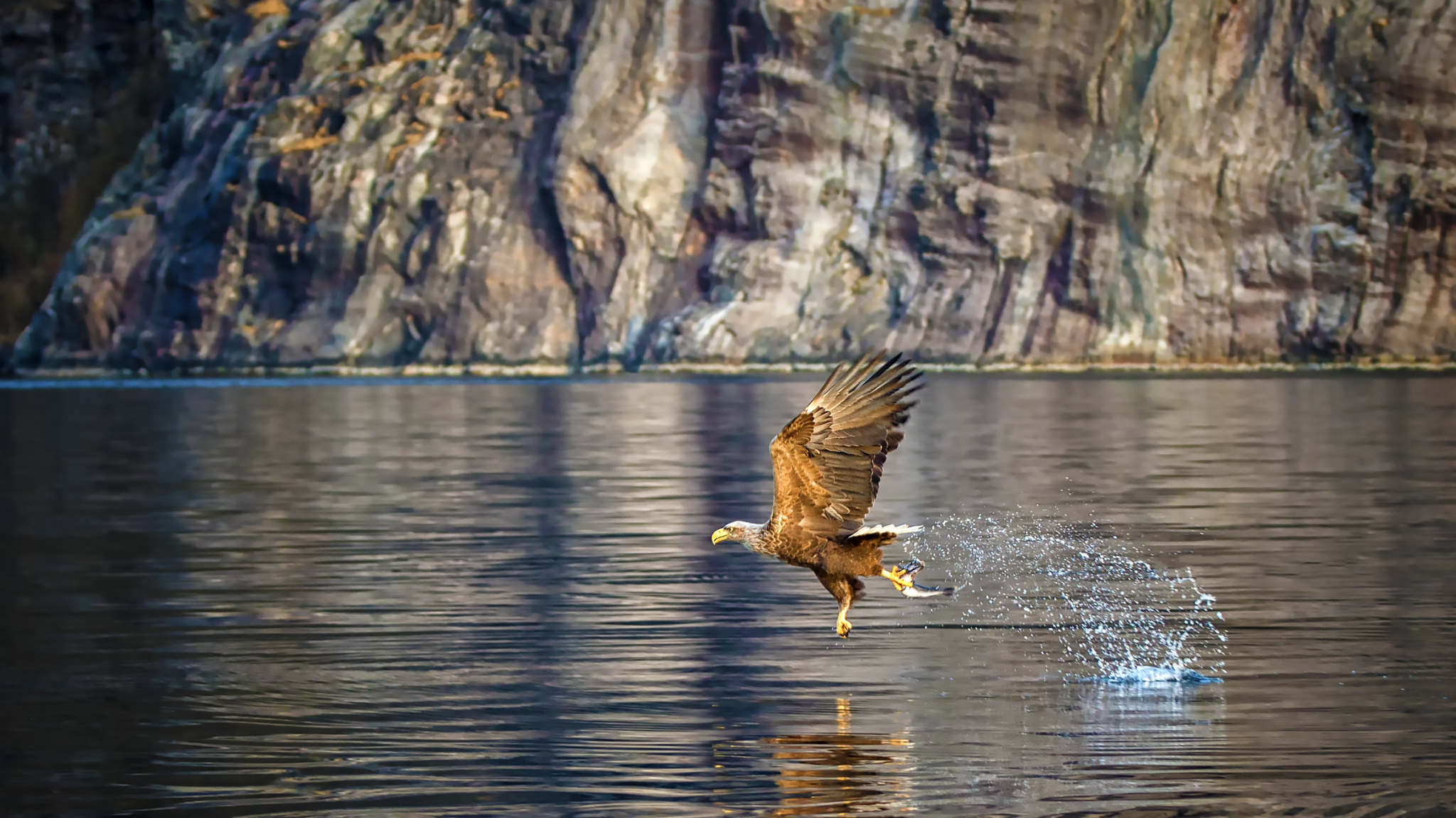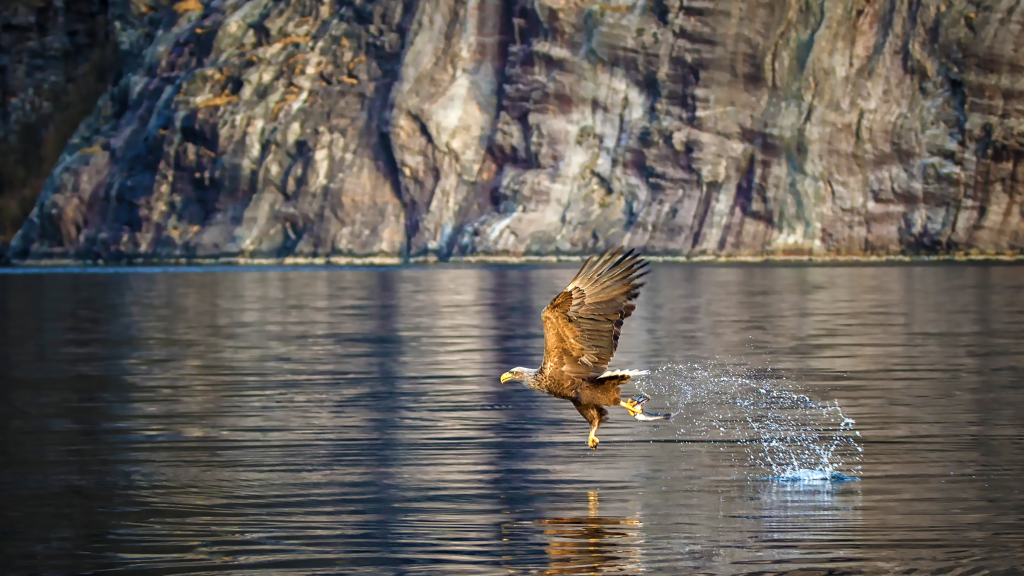 Aside from taking gorgeous scenic pictures, you may also be interested in taking pictures of wildlife while you are visiting Senja, Norway. You can join fishing trips by riding a small boat towards Hekkingen Island. This is the sure way you can capture amazing pictures of white-tailed sea eagles in action.
Ånderdalen National Park in Senja's Southern Coast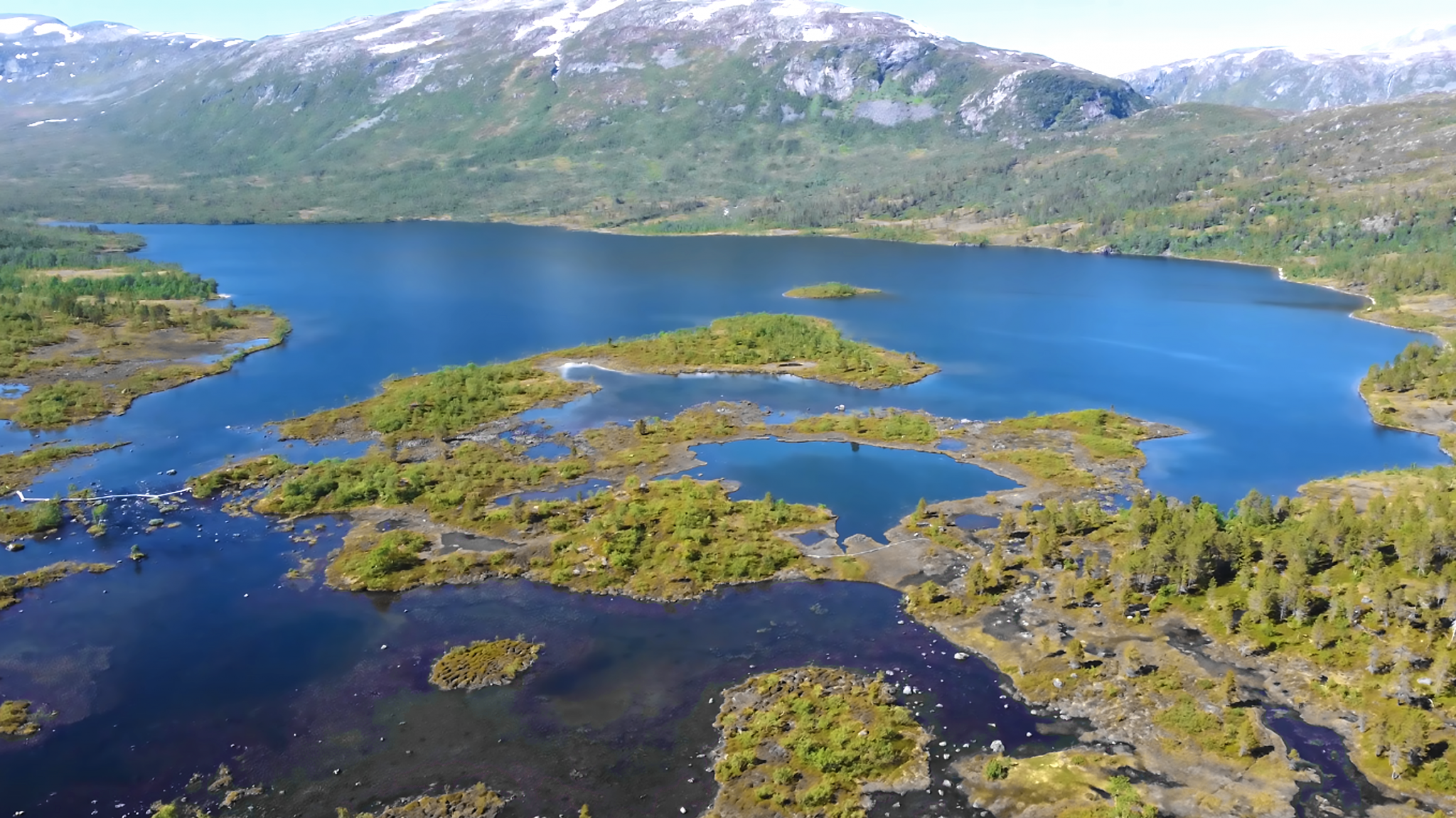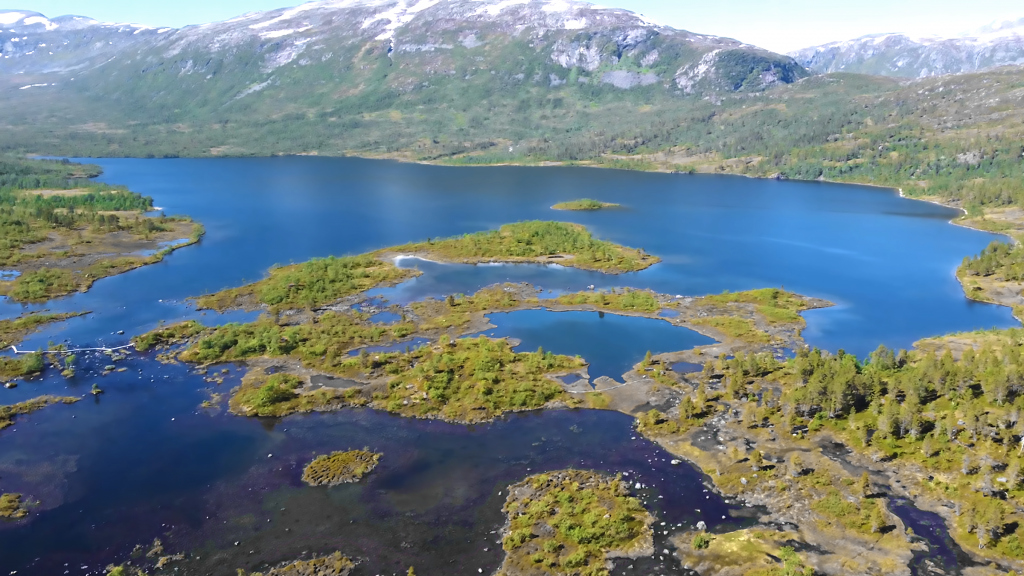 If you fancy taking pictures of the outdoors with primeval forest and Norwegian coastal landscape, you will enjoy Anderdalen National Park. This wonderful place is 134 square kilometers in area.
The national park is accessible to hikers and bikers. Fishing is a fun activity during the summer. During wintertime, you can enjoy dog sledding and ski touring.
This small national park is home to different animals like the moose, reindeer, and red fox. You can take pictures of the amazing landscape, luscious forest filled with trees as old as 600 years old, and forest animals.
Town of Finnsnes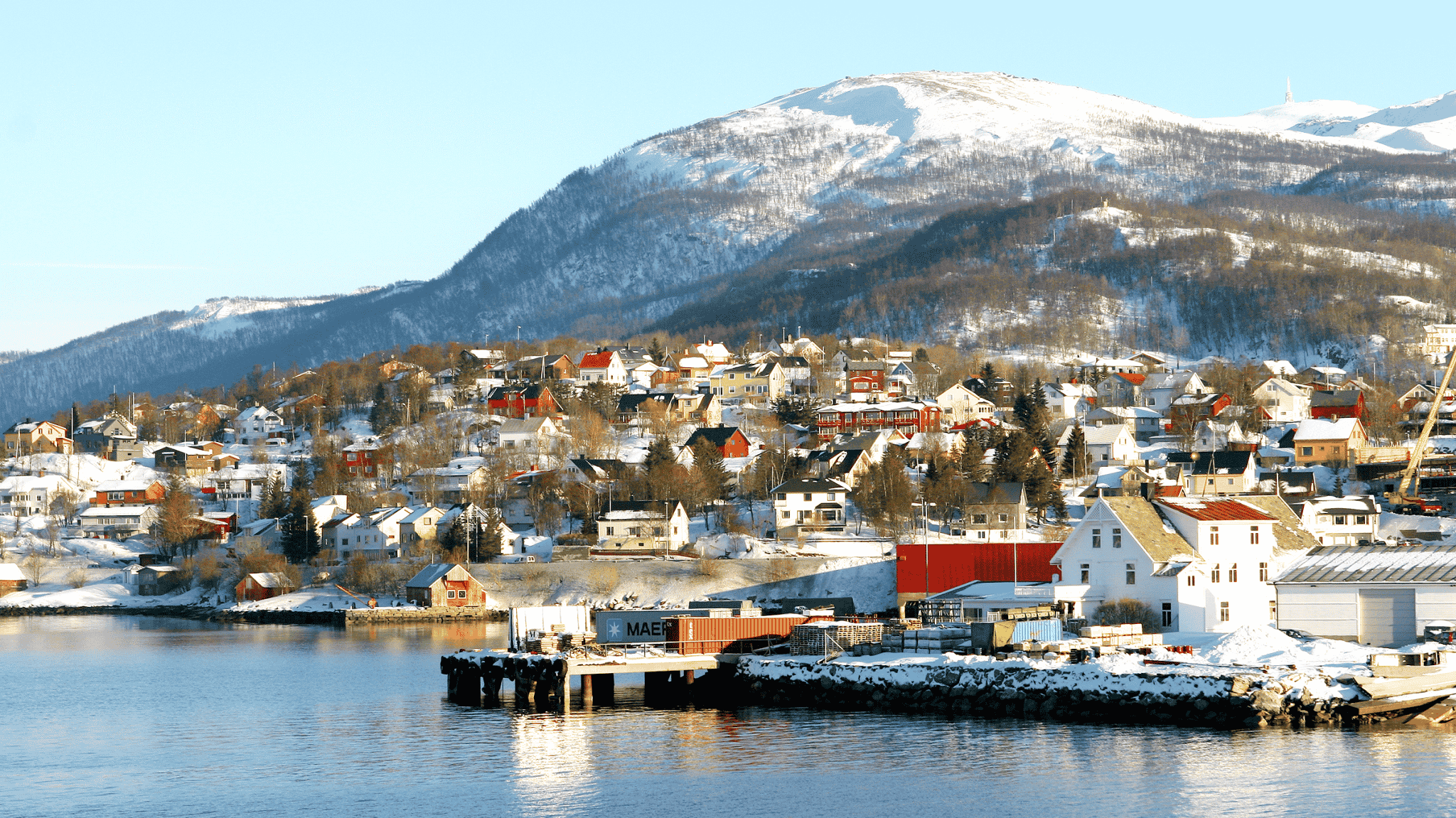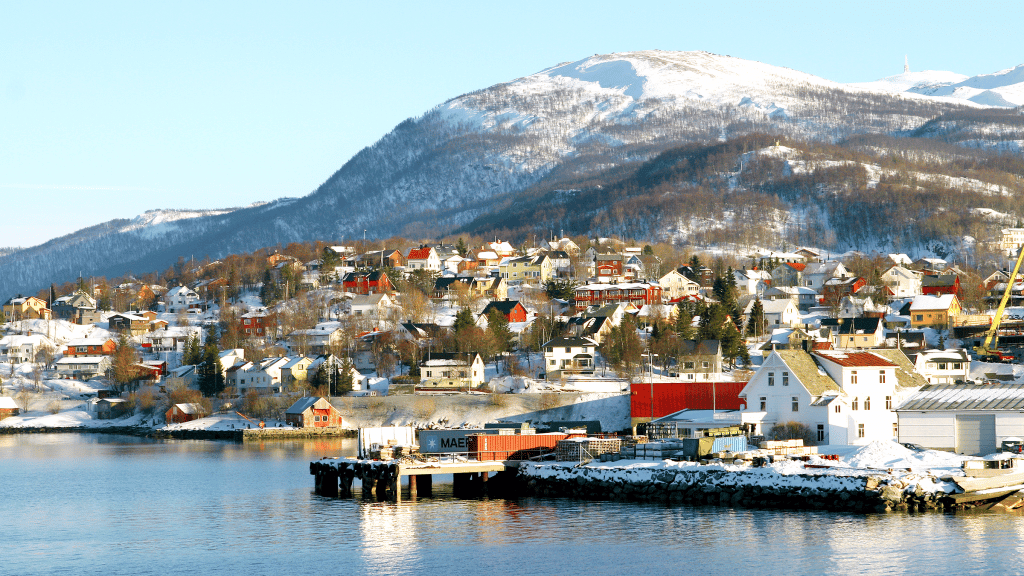 You can easily reach Senja, Norway by passing through Finnsnes. This town is found on the mainland. Shops, accommodations, and restaurants abound here. If you want to take pictures showing the busy side of Senja, you should stop over at the town of Finnsnes.
If you are feeling nostalgic and you want to taste a bit of Senja history, you can visit the Lenvik Church which was built in 1130 in Bjorelvnes. Its architectural design and simplicity can make an amazing photographic composition.
Hamn I Senja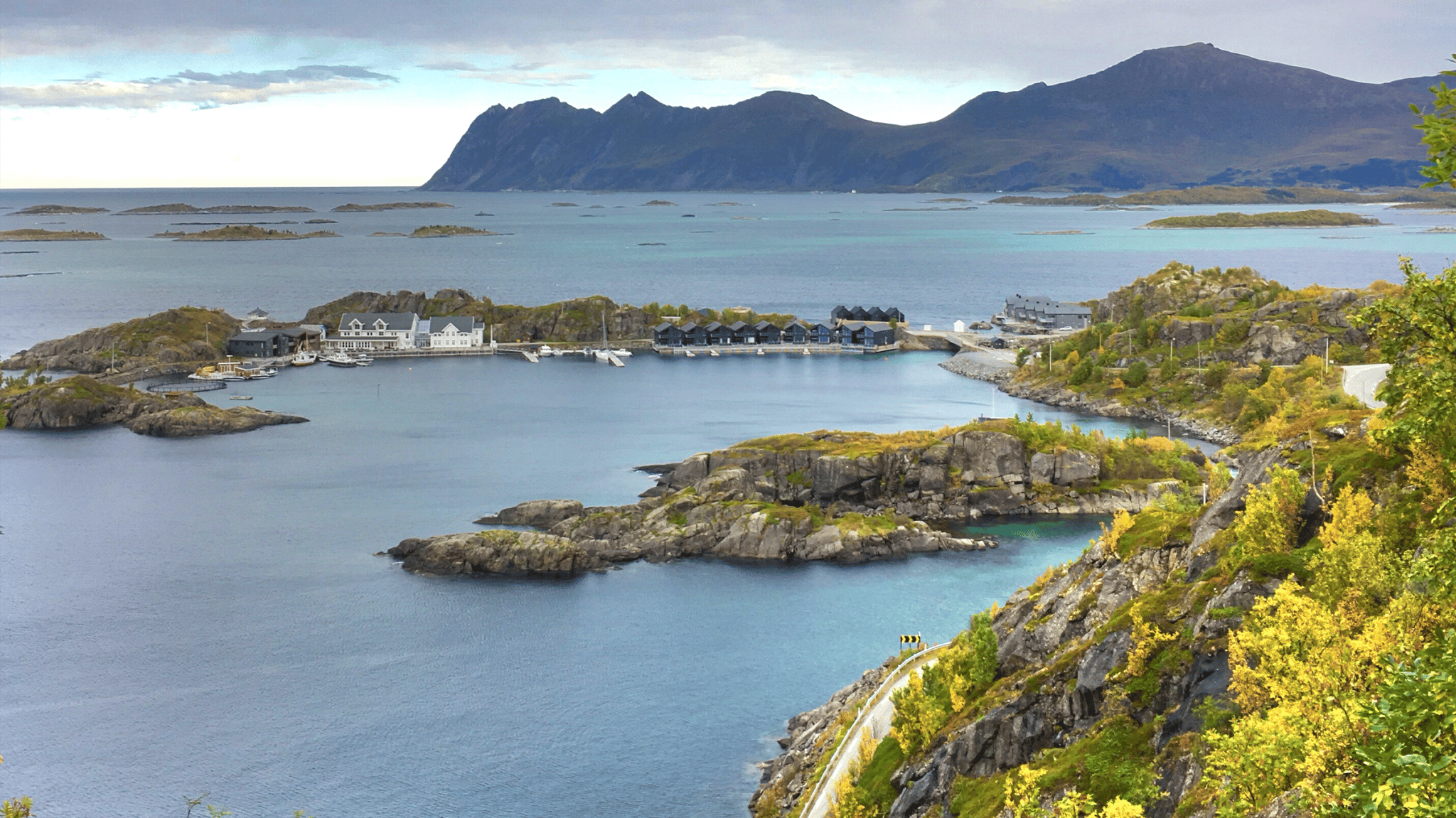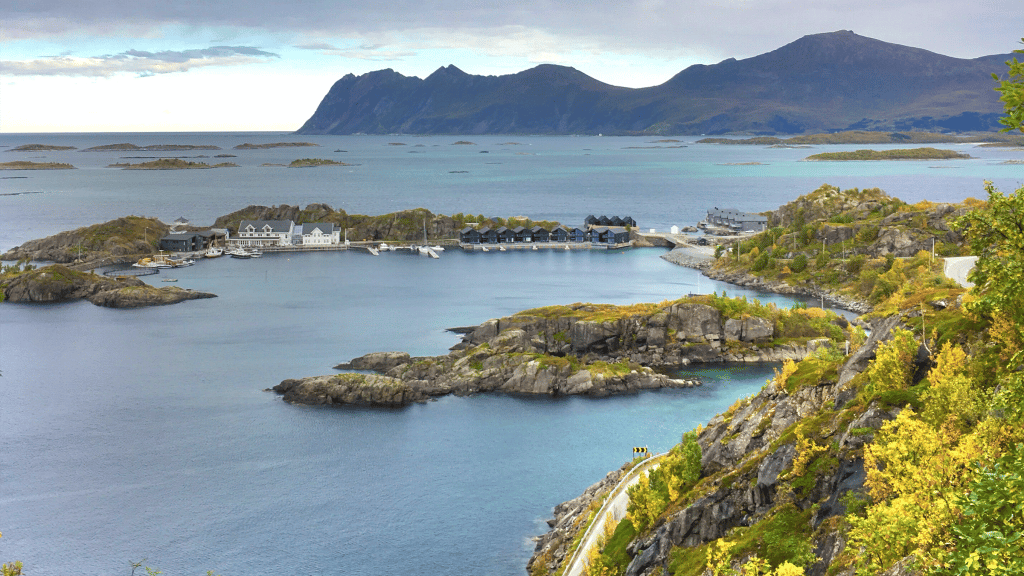 Hamn I Senja is a sheltered port in Senja, Norway. This place used to be a trading post and an old nickel mine. It is positioned south of Sugarloaf Mountain and the Atlantic Ocean to the west.
You can capture amazing pictures of 98 islets of Bergsfjord that are clustered together up north of Hamn I Senja. The view is simply breathtaking and worth capturing through your camera's lenses.
Northern Lights and The Midnight Sun in Senja, Norway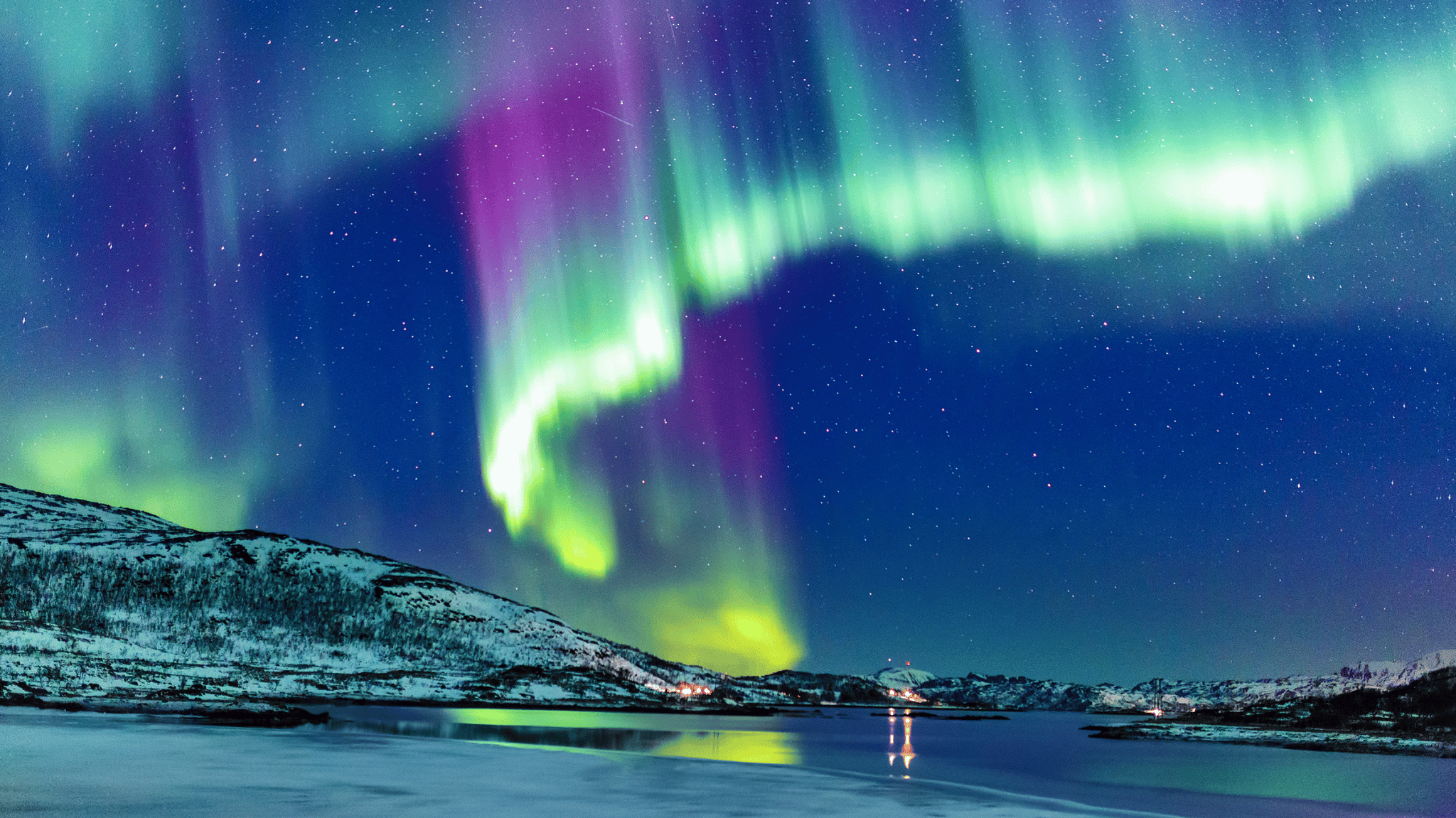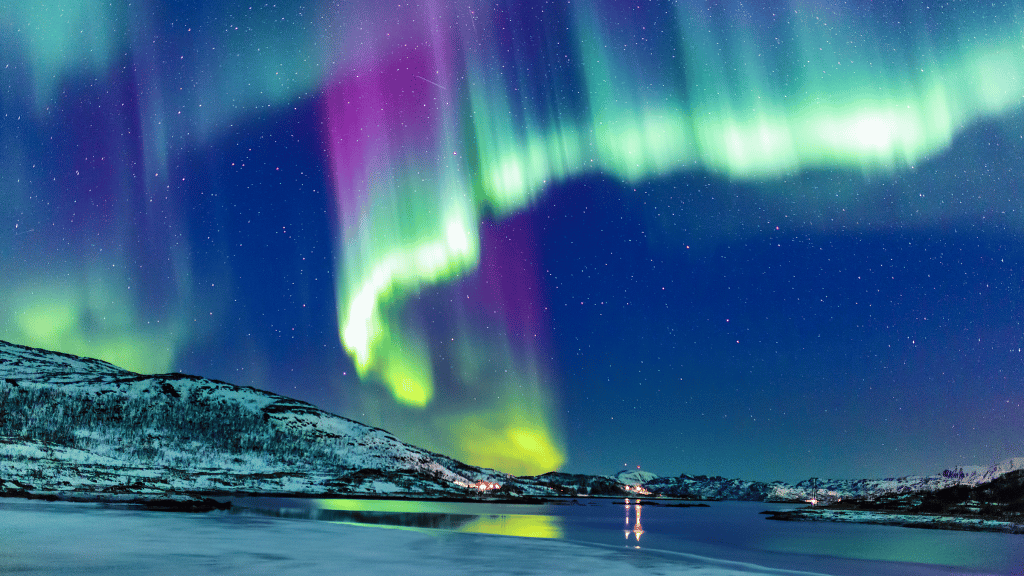 Winter is a great time to visit Senja, Norway. Seeing and taking pictures of the northern lights is a non-negotiable when visiting Northern Norway. The island of Senja experiences polar nights during winter which makes it the best place to chase some northern lights.
Polar night can be experienced from the end of November until mid-January. Aside from witnessing the northern lights, it is also fun to go husky sledding and take amazing pictures with the white scenery and adorable huskies.
Now, if you want to experience the midnight sun for once in your life, you should consider a visit around the months of May and July. It is when the sun never sets and Senja is also breathtaking during this time.
Hiking is a fun activity that you can do while still seeing the sun shine bright at any time of the day. While you are at it, you should bring your camera with you. If you spot an amazing landscape or intriguing wildlife, take that picture!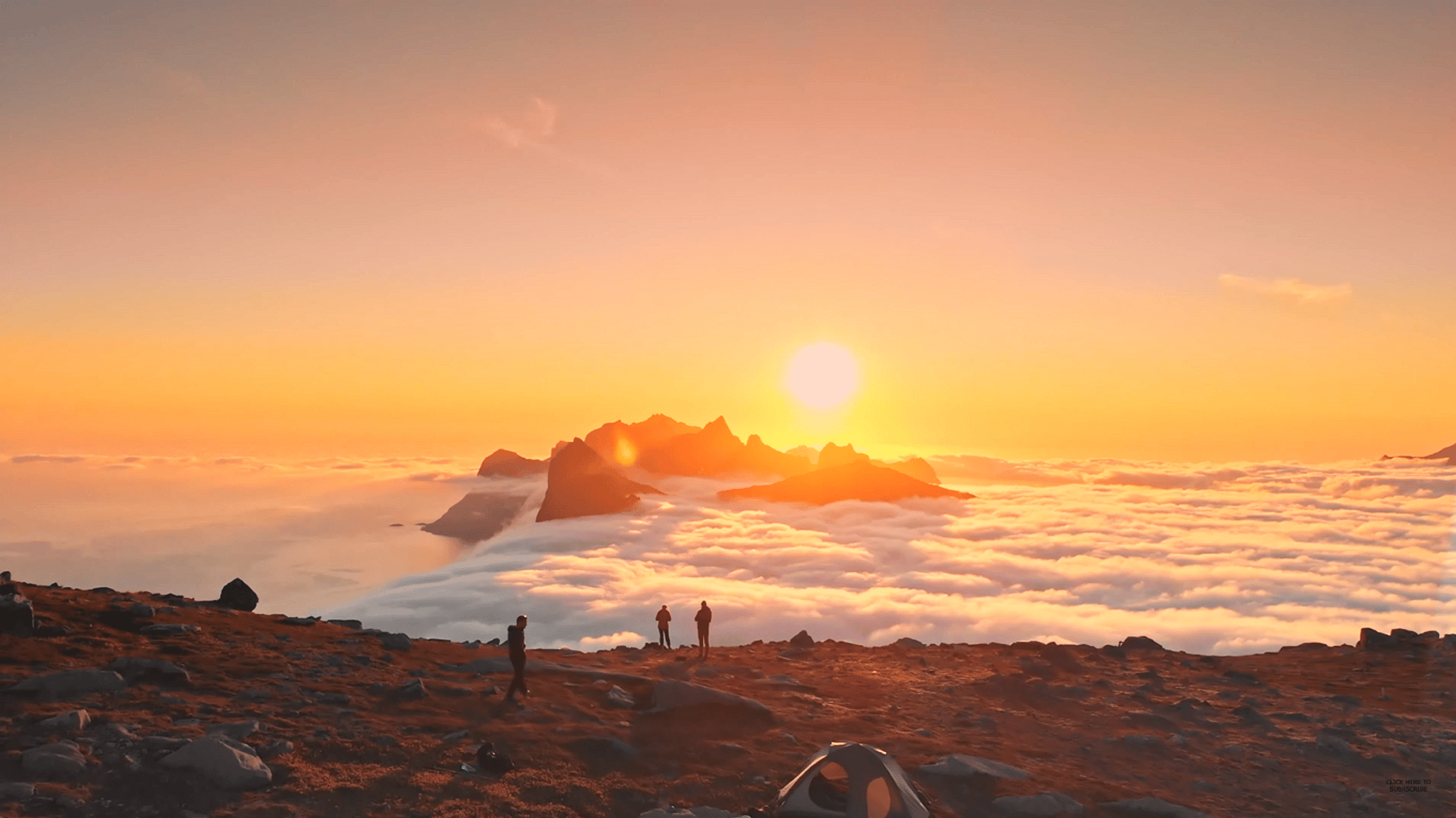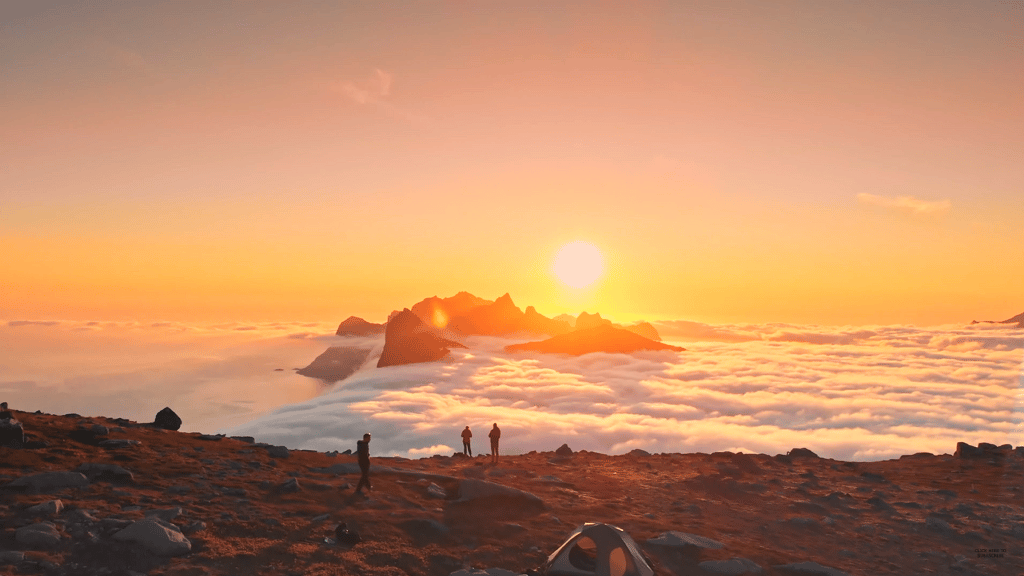 Activities and Photography in Senja, Norway
There is no doubt that Senja, Norway has several spectacular views and must-experience adventures to keep its tourists entertained and enchanted. Aside from the view, Senja, Norway also offers amazing activities that any tourist would like to participate in.
Senja challenging hikes are coupled with rewarding views on this small island. There are so many hikable mountains on the island. One of them is the Sukkertoppen Mountain which is a challenging and popular hike route for many.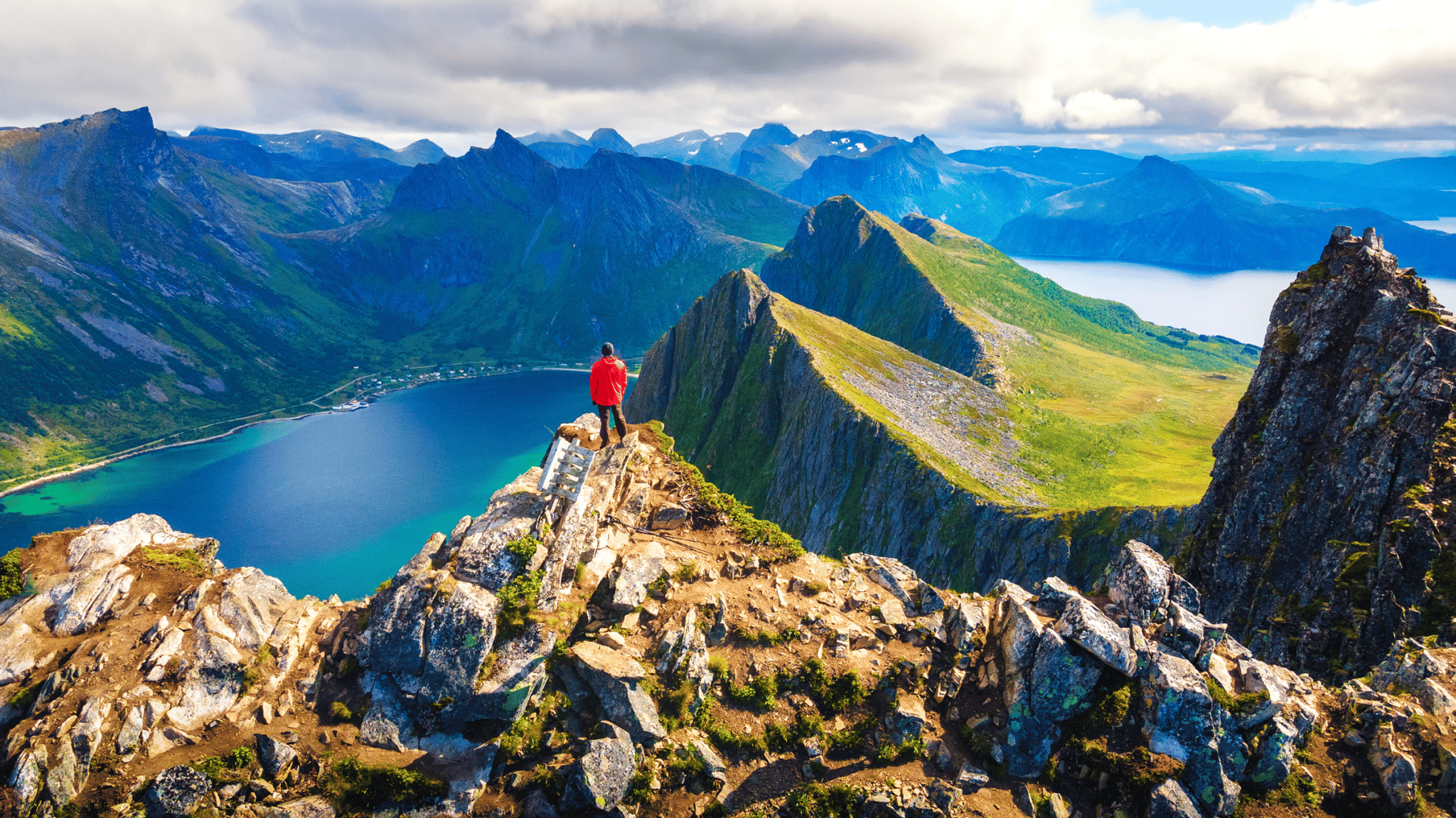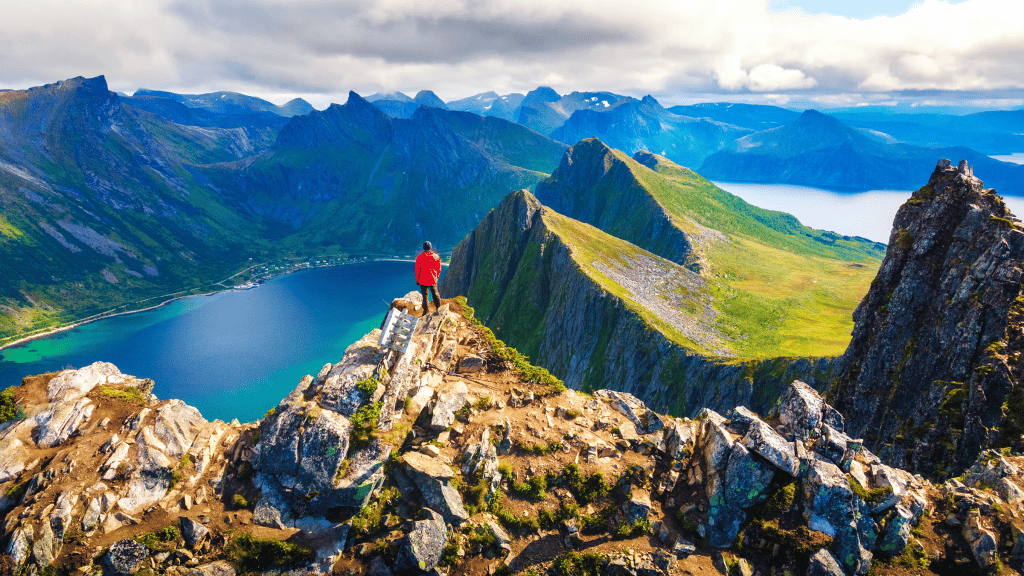 If you are looking for a gentler hike, then you may want to consider Husfjellet mountain. It is easy to climb and you can enjoy a fantastic view while you are on top. You can bring out your camera and take pictures of the spectacular view.
Aside from hiking, you may also travel around the island on a bicycle. As a cyclist, you can take advantage of the Norwegian coastline. The route forms part of the European Cycle Route 1. Cycling on the road gives you a more advantageous way of taking excellent pictures. You can easily go to remote areas that offer equally picturesque villages.
On Visiting Senja Island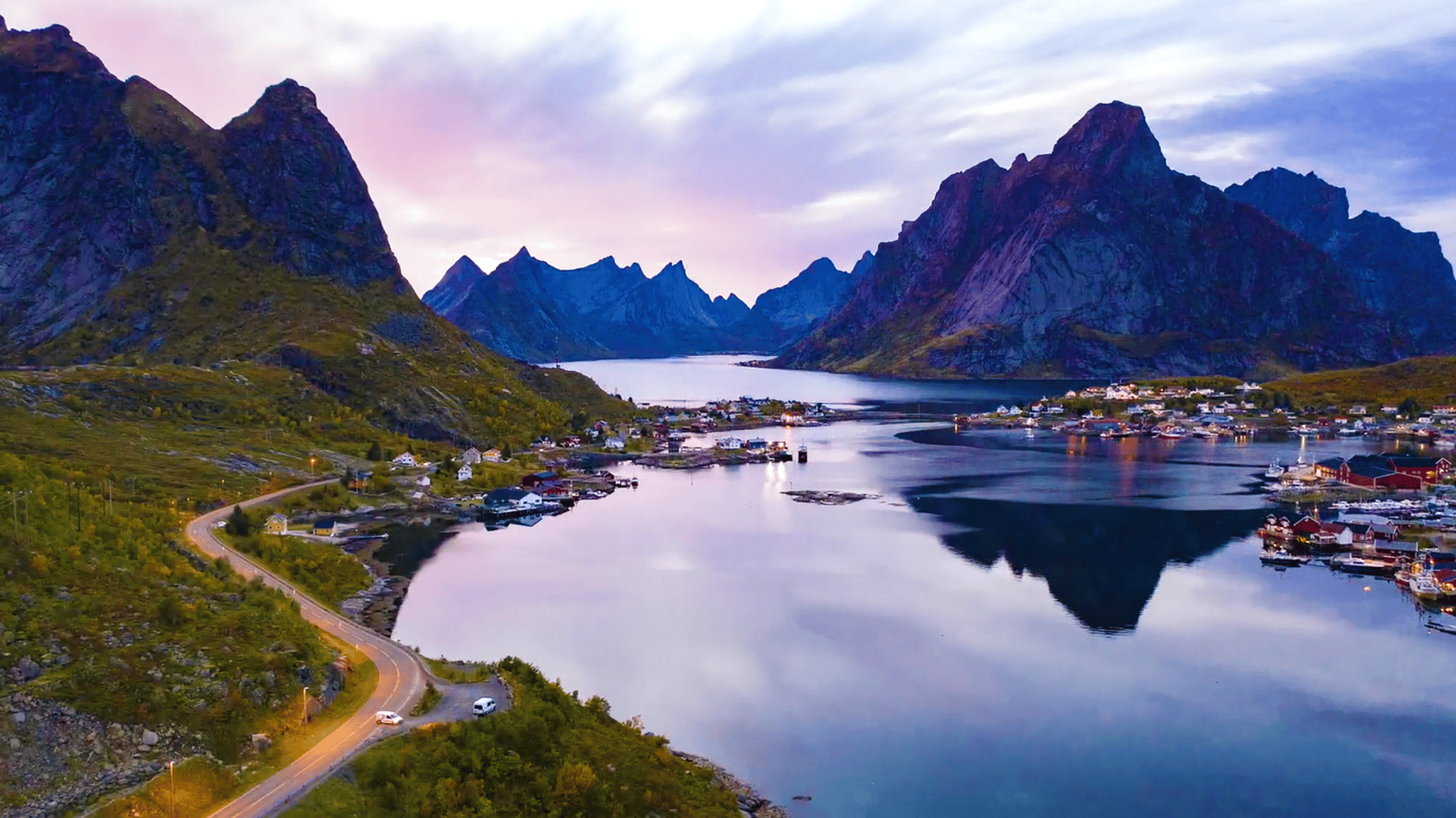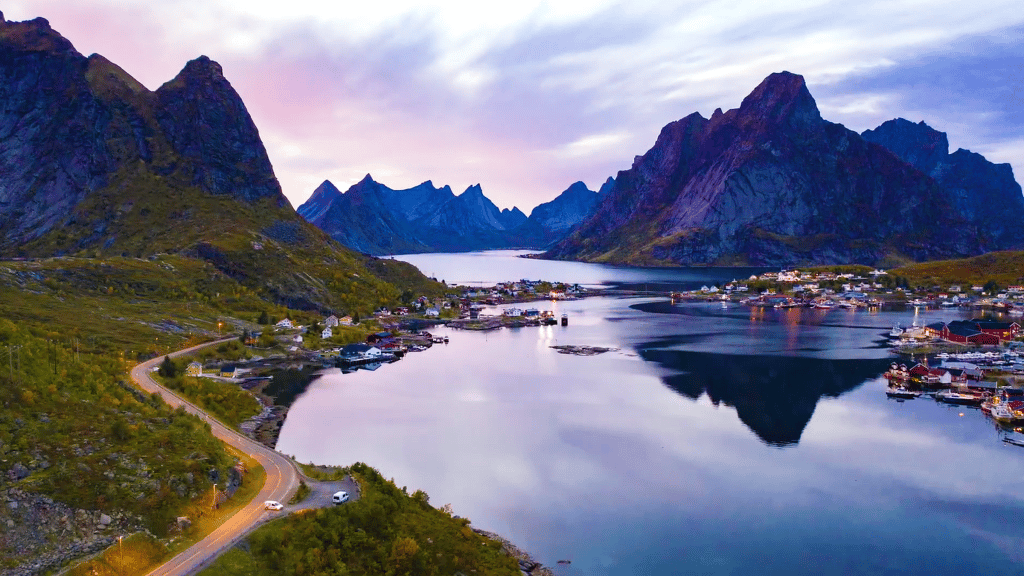 Senja is famous among Norwegian tourists because of its gorgeous oceans and beaches, rugged mountain ranges, biking and hiking trails, and must-see fishing villages. This is Arctic Norway which is nestled between Tromsø Islands, Vesterålen Islands, and Lofoten Islands.
As a photographer, you want to be able to manage your own time and enjoy the island at your own convenience. Thus, going around the island in your own car is best. Rentable cars are a good option. Bring your camera and gear so you won't regret taking a trip to Senja, Norway.