As technology advances, such as social media, blogs, and content, the need for visuals and memorable photographs grows in proportion. To meet this need, an increasing number of photographers are turning to macro photography. Macro pictures that focus on just one topic best fits articles.
In this article, you'll learn everything you need to know about picking the best cameras for macro photography, including critical buying tips.
Best Macro Photography Cameras
If you are ready to start capturing macro pictures, here are the best macro photography cameras to check out this 2022: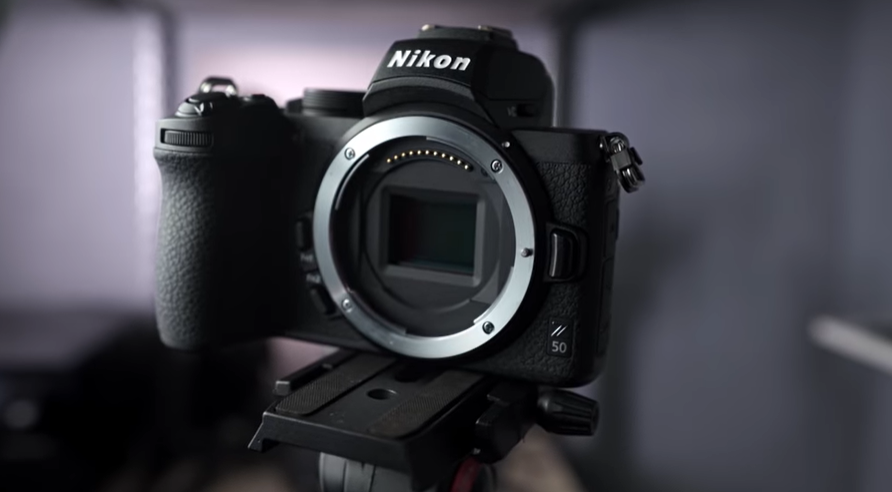 Nikon Z5 is an affordable macro photography camera that contains many features from the more expensive version, Nikon Z6. It is based on a non-BSI stabilized 24MP CMOS sensor, which is more likely to be connected to the chip generation found in Nikon's D750 DSLR than the newer BSI sensor found in the Z6.
The Z5 has the same 273-point hybrid AF system, Expeed 6 processor, and 3.69M-dot OLED viewfinder as the Z6 but is somewhat more stills-focused. It also has no top panel LCD. Even though most of its parts are plastic to lower the cost, it still feels expensive. Some photographers can completely go about without this tool. Yet, for some, the LCD is one of the critical considerations.
When it comes to the battery, this Z5 has the same capacity (2280mAh) as Z6 and Z7 though way cheaper than the two. Similarly, the Z5's maximum burst rate is 4.5 frames per second, and video capabilities are much lower than the Z6's 12 frames per second and highly cropped 4K vs. uncropped, oversampled 4K. However, the two cameras are comparable in image quality and handling.
Specifications:
Full-frame CMOS sensor with 24MP (not BSI)
A hybrid AF system covers 90 percent of the frame with 273 phase-detect points.
Continuous shooting at 4.5 frames per second with AF
In-body image stabilization on five axes
OLED viewfinder with 3.69 million dots
SD cards with two UHS-II slots
Video capture in 4K/30p (with 1.7x crop)
1080/60p video recording (no crop)
Ports for headphones and microphone
Pros
Affordable
Feels expensive
Keeps dust and moisture out
Cons
Comes with no lens hood
Slow frame rate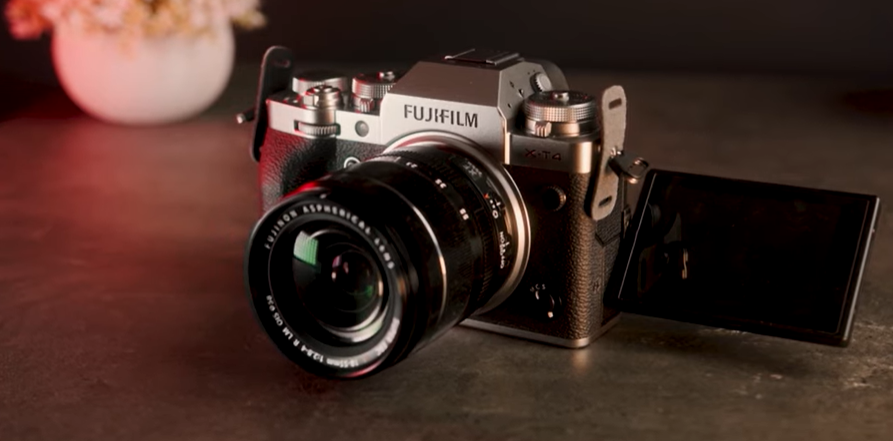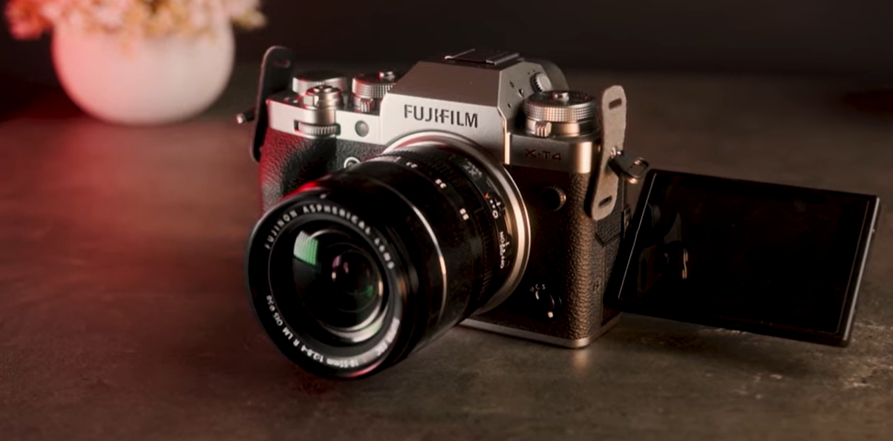 Fujifilm introduced the X-T4 in 2020, not as a successor to the X-T3 but as a replacement. It is a high-end picture and video APS-C mirrorless camera from the firm. In-body stabilization, quicker autofocus, a greater battery capacity, and speedier shooting are just a few advantages.
It is a 26MP camera that can shoot at 20 frames per second and capture 4K video at 60 frames per second. It outperforms both the X-T3 and the older X-H1. It also has one of the most excellent stills and video possibilities available, despite its focusing performance not being cutting-edge.
When attached with a battery and memory card, the camera weighs 1.3 pounds, more than the 1.2-pound X-T3. An element like magnesium alloy is what composes the body, with a leatherette cover and concrete dust and splash protection. Many of Fujifilm's lenses, though not all, are similarly protected.
TTArtisan 40mm Macro f/2.8 with 1:1 magnification is an affordable lens compatible with X-T4. It allows you to take close-up photography with your subjects. If you shoot with the Fujifilm X-T4, you'll have a macro that weighs less than 900g. Its compact size makes it ideal for packing your camera bag, whether you're shooting images or videos.
BSI CMOS sensor with 26MP
Key Specifications:
Image stabilization on the inside of the body (up to 6.5EV correction)
Shooting at 20 frames per second with AF (15 with new mechanical shutter)
Up to 60p 4K video (DCI or UHD)
4-10x slow-motion film from 1080 video at up to 240 frames per second
Touchscreen at the back that can be fully articulated
Electronic, optical finder with 3.68 million dots (up to 100 fps refresh rate)
The new NP-W235 battery will last 500 shots on a single charge.
There are two UHS-II card slots.
The USB-C connection supports USB Power Delivery (PD) charging.
Eterna Bleach Bypass is one of its 12 film simulation settings.
Pros
Features dual UHS-II SD card slots
Has silent mechanical shutter
Impressive autofocus performance
Cons
Has no battery charger with the camera
Canon EOS 250D is a camera perfect for photographers and vloggers. It is a compact, handy, yet well-featured DSLR with a 24-megapixel APS-c sensor. Users can choose whether they would like to use the optical viewfinder or the full articulated touchscreen to view their subject.
It has 1080p movies with superb autofocus, 4k video with less focus, Wi-Fi with Bluetooth, and a microphone input. The 250D is the successor to the EOS 200D or the Rebel SL2.
However, like all Canon bodies to date, this camera has no sense of stabilization. Instead of relying on optically stabilized lenses to iron any wobbles if you are filming any video, you can apply digital stabilization but at the cost of cropping the image.
This camera model has access to many different lenses available in the market. The first lens to attain portrait photos, shallow depth of field effects, and blurred background is the EF 50mm meter F1 point.
The Canon EOS Rebel SL3 is perfect for novices who want to take their photography seriously. It's easy to handle, entertaining to use, and comes with a helpful instructional mode that will assist you in mastering the critical fundamentals of photography in real-time.
The optical viewfinder is modest, but it gives you more options, and the image quality is good. The video quality is subpar, and users may become tired of the reduced controls, but the SL3 offers decent value for money and produces excellent photos for its intended market.
Specifications:
24MP APS-C sensor with Dual Pixel Autofocus on the Sensor
Secondary 9-point autofocus system with the optical viewfinder
4K video capture (with 1.7x crop)
Touchscreen with full articulation at the back
Beginners would like the 'guide' mode
Wi-Fi and Bluetooth for image sharing and camera operation from afar
The optical viewfinder's battery life is impressive at 1,070 shots (CIPA certification)
In live view with Dual Pixel AF, the battery life is 320 shots (CIPA certification)
Pros
Good image quality
Features 4k video recording
Cons
This Sony Cybershot RX10 IV is another excellent macro camera, having a 1-inch sensor that has four times the surface area of 1/2.3-inch sensors seen in more budget bridge versions. Its 600mm lens serves as a macro shot, allowing it to zoom up to 25 times.
When photographing distant scenes, it improves focus speed.' when magnified in. It focuses to 1.2 inches at wide-angle and 2.4 feet when zoomed in, suitable for 1:2 magnification. On the barrel is a focus limiter switch that, when switched on, inhibits macro recording and only allows the camera to concentrate on targets that are more than 10 feet (3 meters) distant.
The front controls are completed with a focus adjustment toggle. AF-S (Single), AF-A (Auto), AF-C (Continuous), and DMF (Direct Manual Focus) modes are available. AF-A shifts between single and continuous focus according to the situation, while DMF lets you use the manual focus ring to override autofocus at any moment.
Pros
Excellent image quality
Has impressive eye AF function
Cons
Touchscreen features limited articulation
The Panasonic Lumix DMC-LX10, also known as LX15 in some areas, is a small camera featuring a 20MP large-sensor sensor and a bright (F1.4-2.8) 24-72mm equivalent zoom lens. To put it another way, it's a capable pocket camera. And, because it is a Panasonic, it comes with video specifications and creative video-based functions to complement its still-image capabilities.
Panasonic designed this model to compete in the point and shoot category. Its competitors in the market are the Sony RX100 series. However, this Panasonic Lumix LX10 is way inexpensive. One of its critical gestures is its physical aperture ring which allows you to dial in your setting.
The LX10 has a 24-72mm lens range and f/1.4-2.8 aperture range. It also has a 180-degree tilt screen, so ideally, it is best to use it as a vlogging camera. However, there is a slight caveat in shooting in 4K since it will have cropping.
With the help of the touchscreen, you can pick what object in your scene you want the camera to focus on. It also performs higher than average in a low-light setting. In terms of focus, it has manual and auto-focus mode when shooting in macro scenes. To activate this macro feature, however, you need to turn on the digital zoom setting, which may crop and lower the photo's quality.
Specifications
CMOS sensor with a resolution of 20MP and a 1″ form factor
F1.4-2.8 equivalent zoom 24-72mm
Continuous shooting at seven frames per second with autofocus
Up to 30p 4K video
In 1080 video, 5-axis, digital, and optical stabilization are used.
Photo mode in 4K
Focus Stacking and Post Focus modes
Pros
Still image quality is impressive
Good lens
Excellent depth and subject tracking
Cons
Features no electronic viewfinder
Canon T6 is one of the cheapest DSLRs for only $400 in a bundle. Due to its lower price, there are compromises made for the product — no top LCD, no scroll wheel, and fewer dedicated buttons.
Despite the caveats of this camera in terms of features, what matters most is the image quality. The photos from the T6 are very sharp because of its 18-megapixel sensor combined with good color accuracy. You can wirelessly connect your smartphone with the T6 for better display and settings when using the photo mode.
The lenses that come with the bundle allow beginners to start and practice photography decently. In terms of low light conditions, the T6 limits itself only to 6400 ISO. It shows more noticeable noise. Thus, it is better to use in a proper lighting environment. The 18 to 55 lens has image stabilization which helps with handheld photography. The said lens is also great for zooming and taking macro and portrait photos.
The camera body also allows you to adjust contrast, saturation, and color tone. However, menus seem challenging to handle and adapt without the touchscreen. The autofocus mode is better when using the view found than the live view mode.
Specifications:
Single-lens reflex camera with a built-in flash that is digital and AF/AE.
Memory Cards SD, SDHC, and SDXC
Did not meet UHS-I (Ultra High-Speed Interface) requirements
Supports Eye-Fi Cards
Multimedia cards (MMC) are not compatible. (A card error message will appear.)
Approx. 'Size: 22.3mm x 14.9mm
EF Lenses from Canon (including EF-S lenses, excluding EF-M lenses)
EF mount for Canon
Pros
Features on-screen shooting guide
Read LCD is crisp
Has in-camera Wi-Fi
Cons
Image sensor is dated
Rear LCD doesn't offer touch support
Ricoh GR III became a hit years ago with street photographers worldwide. With under $900, this small and pocket-friendly camera is jampacked with many features. It has a stunning image quality with an APS-C sensor and built-in ND filters.
This camera also has 2GB of built-in storage and has a sharp lens that allows you to autofocus a subject rapidly. According to users, its snap focus is brilliant. With the help of the touch screen, you can manually choose which object within the frame to focus to.
However, this Ricoh GR III has its cons like any other camera. These are low battery life, overheating issues, fixed LCD, glossy and reflective screen, lack of weather sealing, and no built-in flash.
The Ricoh GR III has excellent autofocus performance. The camera is quick and precise whether you're utilizing a single point, tracking, or auto-area. There is some hunting in poor light, but it isn't bad.
Specifications:
6 elements in 4 groups, 18.3mm (approx. 28mm in 35mm equivalent focal length), f/2.8–f/16 lens
Sensor: 24.24 megapixels
Sensor-shift shake reduction (SR) (3-axis) IBIS
Internal memory (approx. 2GB), UHS-I SD Card compatible
Autofocus Hybrid AF
Single, continuous (4fps) Drive modes
3.0 inch Approx. 1037K dots touch screen LCD
Wi-Fi, Bluetooth 4.2, USB-C
109.4(W) × 61.9(H) × 33.2(D) mm
0.56lbs (257g)
Pros
Minimalist design
Extremely portable
Impressive image quality
Cons
Battery life is poor
May not be the best for people with larger hands
Nikon's latest high-resolution full-frame DSLR, the Nikon D850, features a 46MP backside-illuminated CMOS sensor. It is, however, one of the company's fastest-shooting DSLRs, which is a significant change for the series.
These features should make the camera appealing to high-end hobbyists and a broad spectrum of professional photographers. The D850 inherits the entire AF capabilities of the company's flagship sports camera, the D5, and more incredible speed.
This includes all hardware, such as the AF module, metering sensor, dedicated AF processor, and the entire range of AF modes and setup choices, all of which should result in comparable focus performance and reasonable resolution.
This is an exciting proposition, given that the D5 had one of the most outstanding AF systems we've ever seen and could continue to deliver that performance across a wide range of circumstances and shoot settings with minimum tweaking.
The D850 gains an automatic mechanism for establishing an AF Fine Tune value as part of this system. It only calibrates the lens for a single distance and the central AF point. Still, it's a quick method to guarantee you're getting closer to your lenses' maximum potential, which is helpful considering you'll be able to evaluate their performance with 46MP of detail.
According to reviews, its battery power is outstanding. One battery can even last you the entire day of usage. Additionally, it is best for shooting animals in macro mode and scenic nature views. Its optical viewfinder makes it better at capturing wildlife. It also allows you to have access to a more diverse range of f-mount lenses.
Specifications:
Memory card type: XQD, SD, SDHC (UHS-II compliant), SDXC (UHS-II compliant)
Type: DSLR
Sensor: 45.4MPViewfinder size/resolution: Optical, 0.75x
Video capability: 3840 x 2160 (4K UHD); 30p
Weight: 2 lb 3.5 oz
Size (body only): 5.8 x 4.9 x 3.1 in
Lens mount: F-mount (FX)
ISO range: 64 – 25600 (extendable to 32 – 102400 equiv)
Pros
Features an ergonomic design
Good dynamic range
Excellent AF speed
Cons
Viewfinder only covers 98%
Doesn't support 4K video recording (60 fps)
Because they're the most accessible full-frame systems on the market, Sony's newest A7 cameras represent the spearhead of the mirrorless camera trend. The A7 III and A7R III are smaller, lighter, and more robust than their DSLR predecessors, closing the gap in image quality, performance, and lens options.
Sony Alpha a7R III Mirrorless Digital Camera is the third version in the A7 camera series. It is a 42megapixel full-frame mirrorless camera. It has a very high-resolution camera. It shows excellent performance when using the macro and AF lenses; however, most users are not happy with how it captures the sky in the background. It renders too much white, and it shows no sky color. Its 10fps mode can best capture moving objects such as falling leaves.
Overall, this camera has good autofocus as 399 faced at path points in 425 contrast tech points. It also has an eye and faces autofocus when capturing photos. It has an excellent ISO performance with 4K video at 30 frames per second with no crop.
Specifications:
Improved processor and autofocus system.
10fps image capture with tracking.
Silent shooting option.
Proven 42MP full-frame sensor.
Dual card slots.
Tilting touch LCD. Larger battery than a7R II.
Pros
Features tilting touch LCD
Has dual card slots
Cons
No built-in flash
Has limited touchscreen control
Fujifilm's first medium format camera in the GF series is the FUJIFILM GFX 50S. It contains a 51.4MP Medium Format CMOS sensor and a Bayer filter array. Like its smaller sensor X-series brethren, it offers traditional styling and direct controls in a well-balanced (albeit massive) mirrorless body.
The GFX 50S sensor has a smaller surface area than a film medium format sensor, measuring 43.8 x 32.9mm. Its size and pixel count, on the other hand, are comparable to those seen in today's crop of medium format digital cameras (except the Phase One XF and the Hasselblad H6D). A full-frame sensor has 1.7 times the area of this sensor. The camera has details and tons of dynamic range, especially when taking macro photos. However, it is not as impressive as other macro cameras available.
Specifications:
3.2″ 2.36M-dot touch LCD tilts horizontally and vertically
AF-point-selection joystick
Weather-sealing
51.4MP medium format CMOS sensor (43.8 × 32.9mm) with Bayer filter array
3.69M-dot OLED Removable EVF
Dual SD card slots (UHS-II)
USB 3.0 socket
Wi-Fi
Film Simulation modes
1/125 sec flash sync speed
Three fps continuous shooting
1080/30p video capture
In-camera Raw processing
Pros
Excellent resolution and detail
Impressive high ISO performance
Good hue accuracy
Cons
Autofocus is slow
Limited native lens selection
What is Macro Photography?
Macro photography is the practice of photographing tiny objects up close, such as bugs and flowers, or magnifying "life-size" or larger objects. Photographers may do macro photography in a studio or outdoors as long as they capture a subject adequately.
At some point, people also refer to macro photography as close-up photography. It was initially for scientific purposes. It requires the subject to be life-sized in the image.
Most people, however, refer to any photograph that portrays a close-up and incredibly detailed depiction of a small subject as "macro photography." However, let us not limit macro photography with this definition. It also means that your subject must be the same size as your camera sensor or smaller, and it must fill the frame.
Thus the most precise definition of macro photography is the 1:1 magnification of a subject.
For instance, if your camera sensor is one inch broad, you'll be photographing one inch or smaller objects. That is a rather stringent definition, and you will commonly hear photographers refer to a shot as "macro" even if it depicts a somewhat more significant subject.
Common Macro Photography Techniques
Finding the correct camera settings for macro photography is more trial and error than rigorous science. Most professional macro photographers would agree that photography needs continuous experience and practice. However, to cut short your trial and error journey, there are some general guidelines to keep in mind.
Use flash, flash diffuser, or a ring light.
While narrowing your aperture gives you the depth of field you need to focus on your subject, it also lets less light into your camera. If enough natural light seems lacking in your environment, you may compensate by using your camera's flash or a macro ring light.
A flash, on the other hand, may scare the subject. Therefore a flash diffuser may be helpful to soften the light and keep your issue undisturbed.
Stabilize your camera with a tripod
Without utilizing a tripod to support your camera, it's challenging to produce excellent results in macro photography due to tiny depth of field, manual focus, and sensitive camera placement.
A tripod is suitable for macro pictures of immobile things. It is also best for living subjects like insects to produce better results. A tripod can also assist you in taking a sequence of almost similar images, which is necessary for the focus stacking approach.
Do not hesitate to take multiple shots.
The more images you shoot, like with any photographic strategy, the more room you'll have to explore and the more chances you'll have to achieve the perfect snap. This is especially applicable with macro photography, where you may never have another opportunity to go so close to your subject.
Utilize a post-processing software
Aside from altering your aperture, you may "stack" a sequence of shots in post-processing software like Adobe Photoshop to get a more significant depth of field for macro photography. It entails capturing several images of the same subject at various lens lengths and then stacking them in software.
Try using the manual focus feature.
Most cameras' autofocus features stop working at high magnification settings since they can't identify a focal point automatically. Instead of utilizing autofocus, come as near your subject as possible and operate your camera's manual focus.
After selecting the best setting, move your body back and forth to bring different sections of the image into focus. Every time the topic comes into focus, take a picture. If you can't get the entire thing in principle, take additional photographs focusing on different portions of the subject.
Make sure you are capturing the right subject.
The primary purpose of photography is to convey what they are seeing to the viewer. A photographer's aesthetics are another factor to consider. It's crucial to note that not everything can be photographed in macro, but the result should be beautiful and understandable.
So, what should you think of as the image's focal point? Microscopic insects, rainfall, and jewels are all typical subjects in macro photography. If you want to capture a mobile issue, consider shooting from a distance to prevent frightening them away.
The living subject needs a longer focal length.
In terms of lenses, depending on your chosen subject, you may want to select ones with more extraordinary focal lengths. This allows you to shoot insects and items up close without upsetting them or destroying their natural habitat by "digitally" moving in closer without really moving closer. Anything longer than 90mm is the optimal focal length for these shots.
Control things in an inanimate object
Inanimate things are simple to capture since you have total control over the location, lighting, and background. Many photographers choose to keep things simple by placing their subject in front of a contrasting background further away from the subject, resulting in a lovely background blur. Lay it on the background of your choice, depending on your composition, and make sure they don't clash.
You may not have much command over your background if you're shooting outside on the spur of the moment. However, you might shift your viewpoint or utilize that "third hand" assistance to move your item, such as a leaf or flower, to divert you from a different direction.
Qualities of a Good Macro Camera
Has at least 90mm macro lenses
Has a maximum aperture of f/2.8
Goes far beyond a standard 1:1 ratio to offer 2:1 or even 5:1 ratios
Has image stabilizer
Has auto and manual focus
Larger sensor size
Has a decent amount of resolution
Final Words
Remember that there are several digital cameras, lenses, and other instruments available today to assist in creating macro photography. And take note that a tremendous macro lens is the essential piece of equipment you'll need.
Additionally, macro lenses, especially at tight focusing distances, have a relatively small depth of field. It might be tough to have all of your macro photography topics in crisp focus due to this. One great tip is to try lowering your aperture to f/16 improves the depth of field available, making it easier to focus on your subject.
In the end, we hope that the list helps you land on the best macro camera. Regardless of the price, features, and other key considerations, it is vital that you are comfortable using the camera in the first place.