Don't you just wish you had a photography package that would suit all the seasons? Well, you're in luck as the good people here at Loaded Landscapes have developed one that will allow you to be prepared for any moment, whatever the season or occasion may be.
Introducing the Loaded Landscapes All Seasons Presets Pack, which is an extensive array of presets that are made to help you transform photos in just a single click, thus saving you from spending an ungodly amount of time on post-processing, while also letting you produce images with your desired look.
With the All-Season Presets Pack, you're provided with a specially-curated presets collection that has been carefully put together to help you create images that have your distinct flair, no matter what the season is.
Autumn
For a lot of photographers, fall is the perfect time to shoot outdoors. And with the All Seasons Presets Pack, you can add warmth and vibrance to your fall photos. If you want to make reds, oranges, and yellows pop, you can do so while still retaining the charm of the original scene. Fall colors are so rich while the light is just right for shooting landscape photographs.


Winter
The winter season always evokes magical scenes that feature snow-capped trees and landscapes. Unfortunately, it almost always results in exposure issues as well. With the All Seasons Presets Pack, you can address these issues and make your winter photos stand out.



Spring
The arrival of spring means the revival of everything that lay dormant during the winter season. Spring brings forth colorful trees and blossoming flowers, which give photographers the chance to capture photographs that encapsulate the fantastic spring vibe. With the All Seasons Presets Pack, you can boost vibrant spring colors in your photos, making these pop!



Summer
Transform your summer photos by giving them warm vibes and tones. The All Seasons Presets Pack will help accomplish this in no time!


The All-Season Presets Pack will give you 20 main presets and 10 creative profiles, and one-click adjustment presets which amount to 62 total presets!








Frequently Asked Questions
When will I get access to the presets?
Immediately after the purchase is successfully processed you will be led to a download page. You'll also receive an email with a download link.
Can I use the presets for commercial purposes?
Yes. You can use the presets on photos that you will sell or license. The preset files themselves cannot be re-sold or re-distributed, but you are welcome to use them in the processing of photos that you will sell.
What software is required to use the presets?
You will need Adobe Photoshop Lightroom. The presets are compatible with Lightroom versions 10 and up (Classic CC). The presets are also compatible with Adobe Camera Raw in Photoshop.
Do they work on a Mac/PC?
Yes, they work on both Mac and PC. We have installation instructions for both Mac and PC.
Do they work with both RAW and JPG files?
Yes, they can be used with either.
Are instructions included?
Yes. You will get access to documentation/videos that demonstrate how to use the presets. The case studies are also helpful.
If you have any other questions please contact us.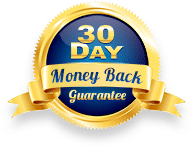 When you purchase our All-Season Presets Pack today you will have a full 30 days to try them out. If for any reason you are unhappy with the purchase, simply email us for a full refund. We're confident that you will love them.
Get Our NEW All-Season Presets Pack for
 Just $24

!

With this purchase you'll get all the 62 presets and the right to use them on personal or commercial photos for as long as you would like. You will also get free access to any future updates of the presets.