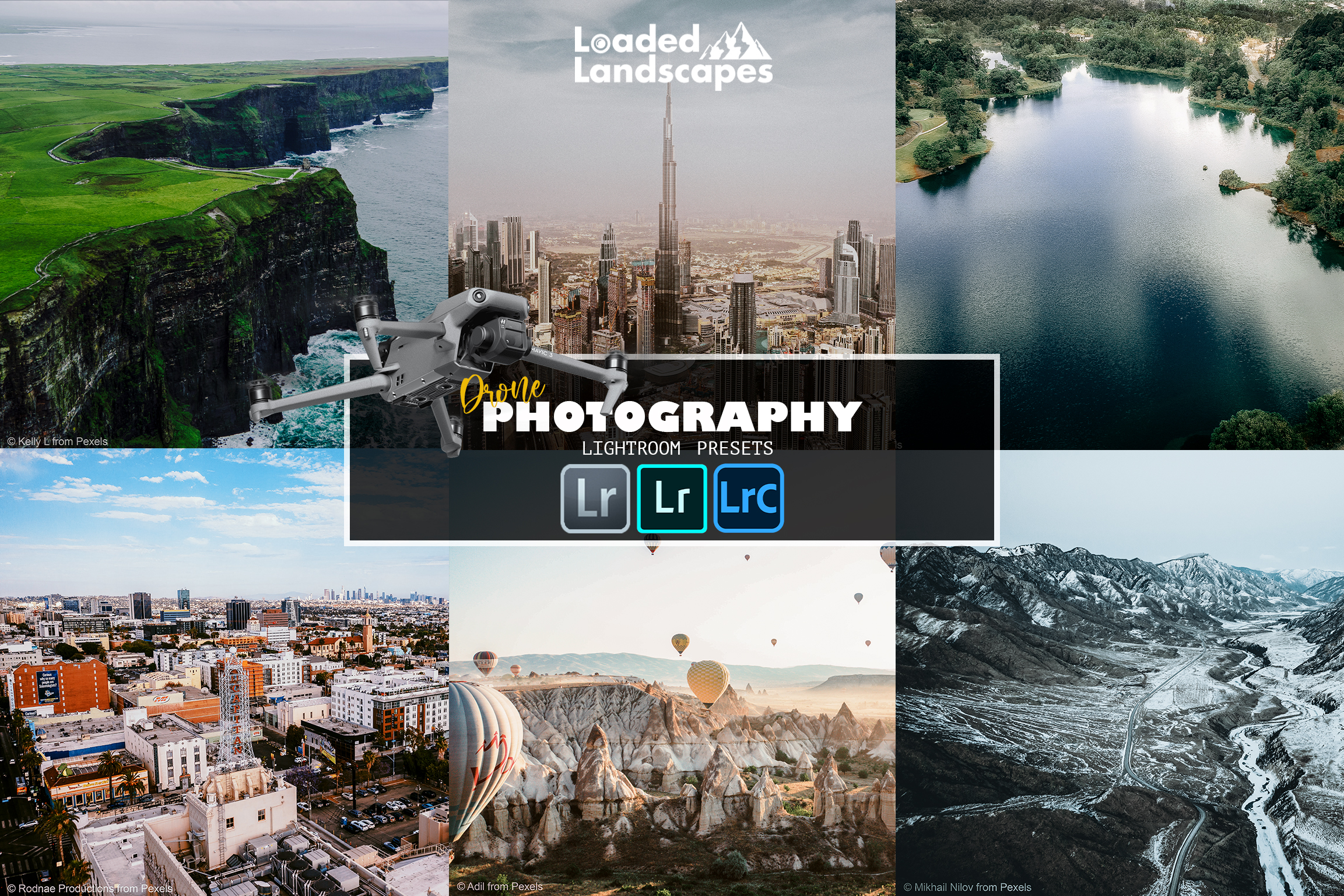 Drone Photography Presets
If you're a fan of landscape photography, then you'll love the latest trend in the industry: Drone Photography. With a bird's eye view of the scene, you can get an angle on your shots that isn't possible any other way. Whether you're looking to capture a majestic mountain range or a picturesque coastal town, drone photography is the perfect way to do it. So grab your drone and get ready to take some incredible photos!
What is Drone Photography and How is it Different from Traditional Photography Techniques?
Traditional landscape photography means lugging your camera and equipment up a mountain, hiking through the woods, or walking along the beach. You spend hours trying to get that perfect shot only to discover that you're too close or too far from what you want to capture. Even with telephoto lenses and binoculars, it's still hard sometimes to make out fine details in certain parts of your scene.
With drone photography, you get all the same shots without breaking a sweat (or worse, hurting yourself) trying to get them. You can fly your camera several dozen feet into the air and capture incredible angles that are otherwise impossible to obtain with traditional photography methods. And thanks to live video streaming technology, you can do it all through a small monitor or your phone.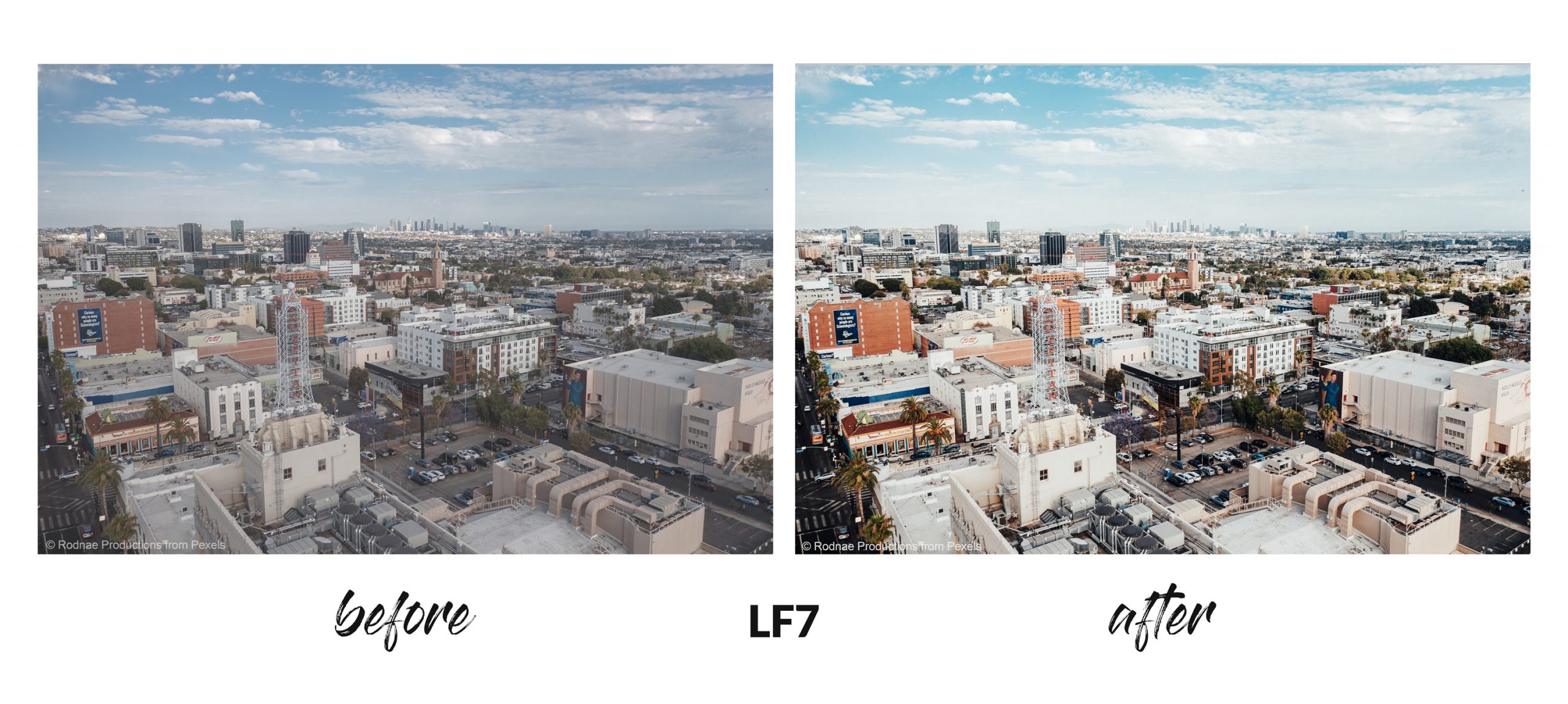 How Do You Choose the Right Drone for Your Needs and What Should You Consider Before Purchasing One?
Choosing a suitable drone is key to getting great shots. No matter what drone model you choose, it all depends on how well it performs in your hands. If you want quantity over quality, you can purchase drones for under $50 to get the job done. But if you wish to have professional-level quality, be prepared to pay upwards of $1,000 for a high-end aerial photography drone.
If you're new to the world of drones, then it's best to start with one that is moderately priced yet still offers enough options to keep you entertained for some time. Don't forget about accessories either! Most drones come with their own set of propellers and an extra battery. But if you want to get even more creative, then you'll need extra batteries, props, memory cards, controllers, and ND filters.
Here are a couple of excellent recommendations:
DJI Mini 2
The DJI Mini 2, which was released in November 2020, appears identical to its predecessor, the Mavic Mini, but it packs a significantly more powerful punch. The 1/2.3″ CMOS sensor in the current model has the capability of recording 4K video, which is a substantial upgrade over the 2.7K offered by the previous Mini model. As part of this upgrade, the transmission system has been improved to Ocusync 2.0, a far more reliable mode of communication that supports both 2.4GHz and 5.8GHz bands. The DJI Mini 2 also comes with a considerably enhanced controller that is heavier and easier to use with a smartphone than the previous generation model. In addition, more robust motors have been installed, allowing the drone to reach a top speed of 36mph when in sports mode.
While it is possible to fly the model straight off the hand and land it in the same manner, prop protectors are recommended when using this method.
The critical thing to remember about the DJI Mini 2 is that it is small enough to be transported anywhere and flown anywhere. It can operate in windy circumstances while maintaining excellent stability for such a small and lightweight aircraft. If you're looking for a small, portable, and simple-to-fly drone that can take 4K video and RAW-format photos, this is the finest option currently available. As a beginner, it is an excellent choice because of its compact size and lightweight, making it easy to pack and fly in the field.
With the third iteration of its flagship drone, DJI may have omitted the "Pro" from the name, but let's be clear: with a brand-new, high-quality camera, two lenses, and complete manual exposure control, the DJI Mavic 3 maybe primarily aimed at video professionals, but is also the best drone for professional photographers as well. Flying the drone is enjoyable, but the price tag reflects the inclusion of a camera and lenses more than the drone's flying capabilities.
If you intend to use your drone primarily for the purpose of taking high-quality images and films, this is by far the best drone available on the market. Although it is unlikely that you will want a film of this caliber, it is undoubtedly entertaining. It produces fantastic effects if you can manage the cost.
As it stands, the DJI Mavic 3 is an outstanding piece of equipment. The DJI Mavic 3 Cine Premium Combo, in particular, with its ability to shoot ProRes video, will be a welcome addition for professionals who want high-quality footage. It costs $4,999.00, which is far more than most casual users will be willing to spend on a computer. The DJI Mavic 3 Standard model, which costs $2,199.00, is not exactly inexpensive, but it is more affordable and still produces the highest-quality video footage and stills available from a consumer-grade drone. Optimize your flight with the DJI Mavic 3 Fly More Combo. At $2,999.00, it includes 3 Intelligent Flight Batteries, a charging hub, a convertible carrying bag, a set of ND Filters (ND4,8,16,32) to help you shoot and explore more scenes.
How to Get Started with Drone Photography for Landscapes?
Mastering your new device is critical if you're starting in drone photography! There are several vital things that you must do to hone your efforts.
You'll need to read the manual that comes with your new drone and learn how it works, for starters. All types of drones follow a similar set of instructions, but they often include some unique features. Learning about all of these features can be difficult but is ultimately worthwhile because mastering your drone will allow you to use it more accurately and in a wider variety of ways.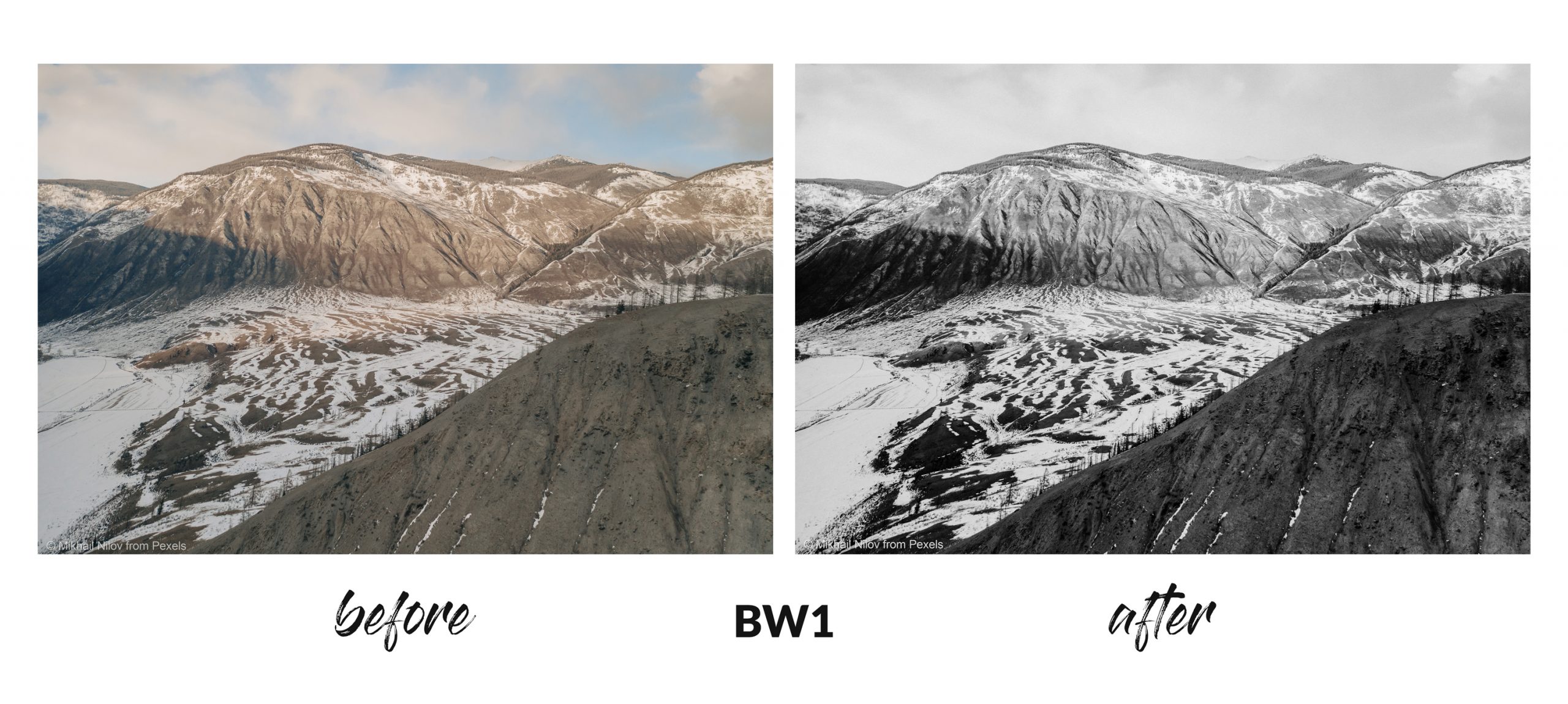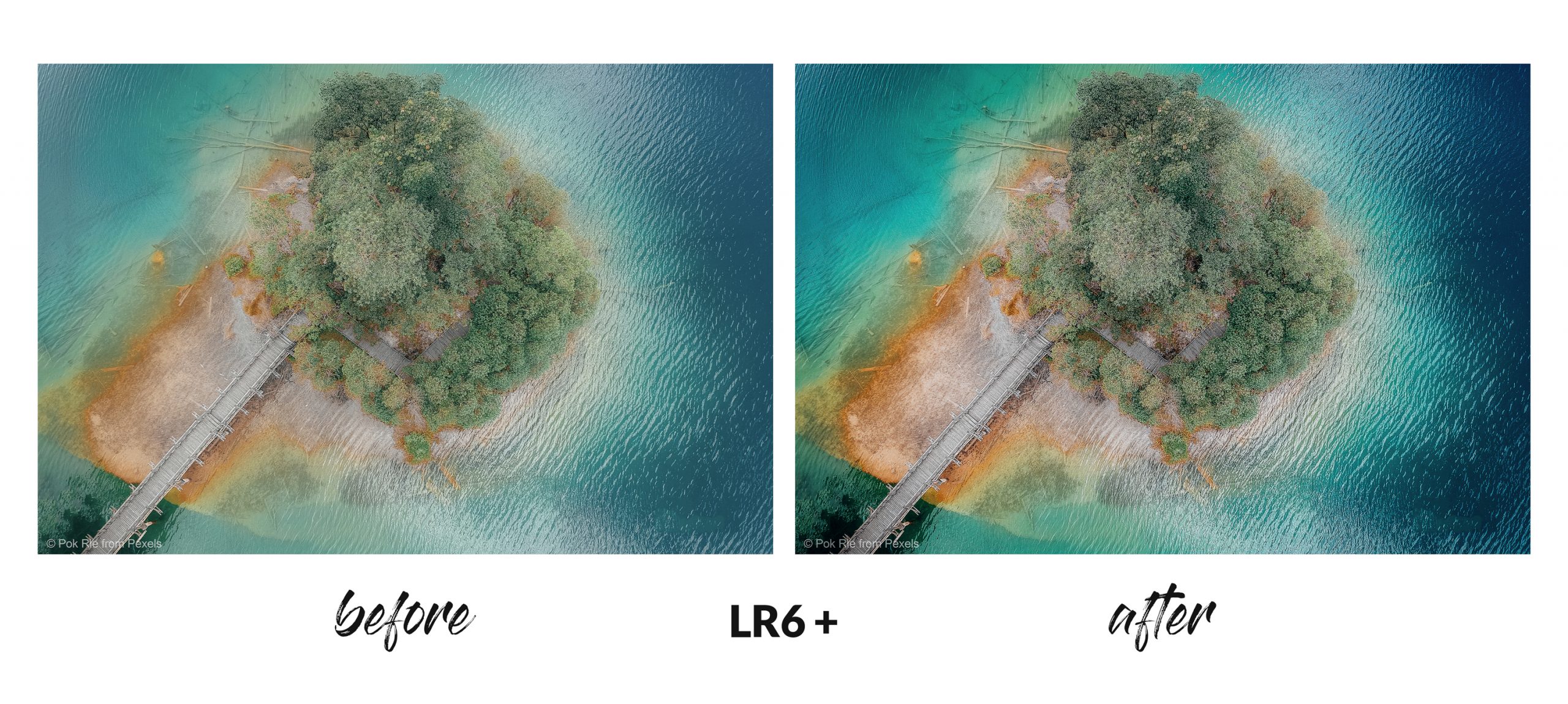 Start slowly and take it easy when you're learning how to fly your new drone. Make sure that you adjust the different settings so that your drone is safe and does not collide with any objects or people. Once you've done this, push yourself further each day until you can adequately control your drone and make it do some tricks.
You should also look into the different types of drones on the market today to find one that matches your needs. If you intend to fly your drone mainly to take photos, you will need a different type of drone than if you want to use it for first-person videos. Look at all of the options on the market and choose one based on what activities you like best.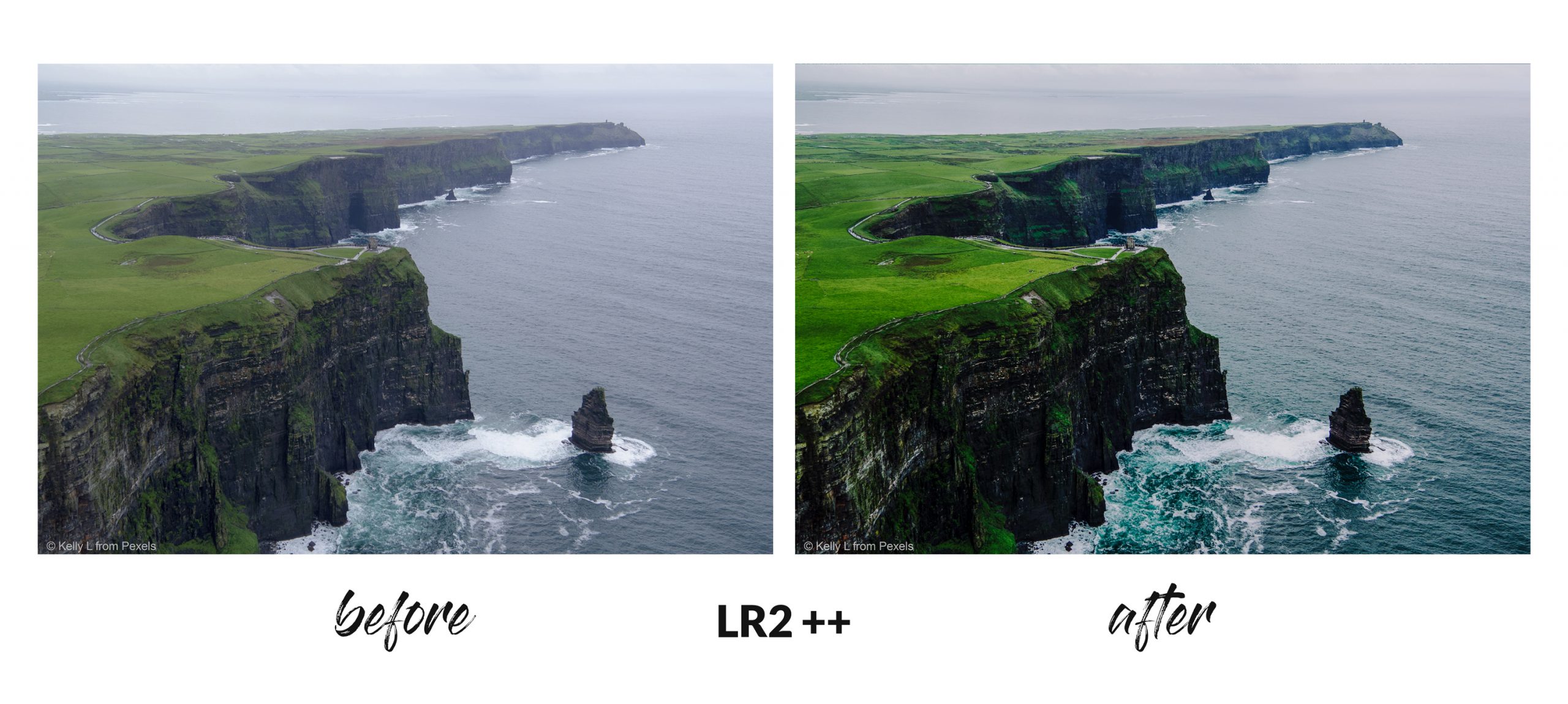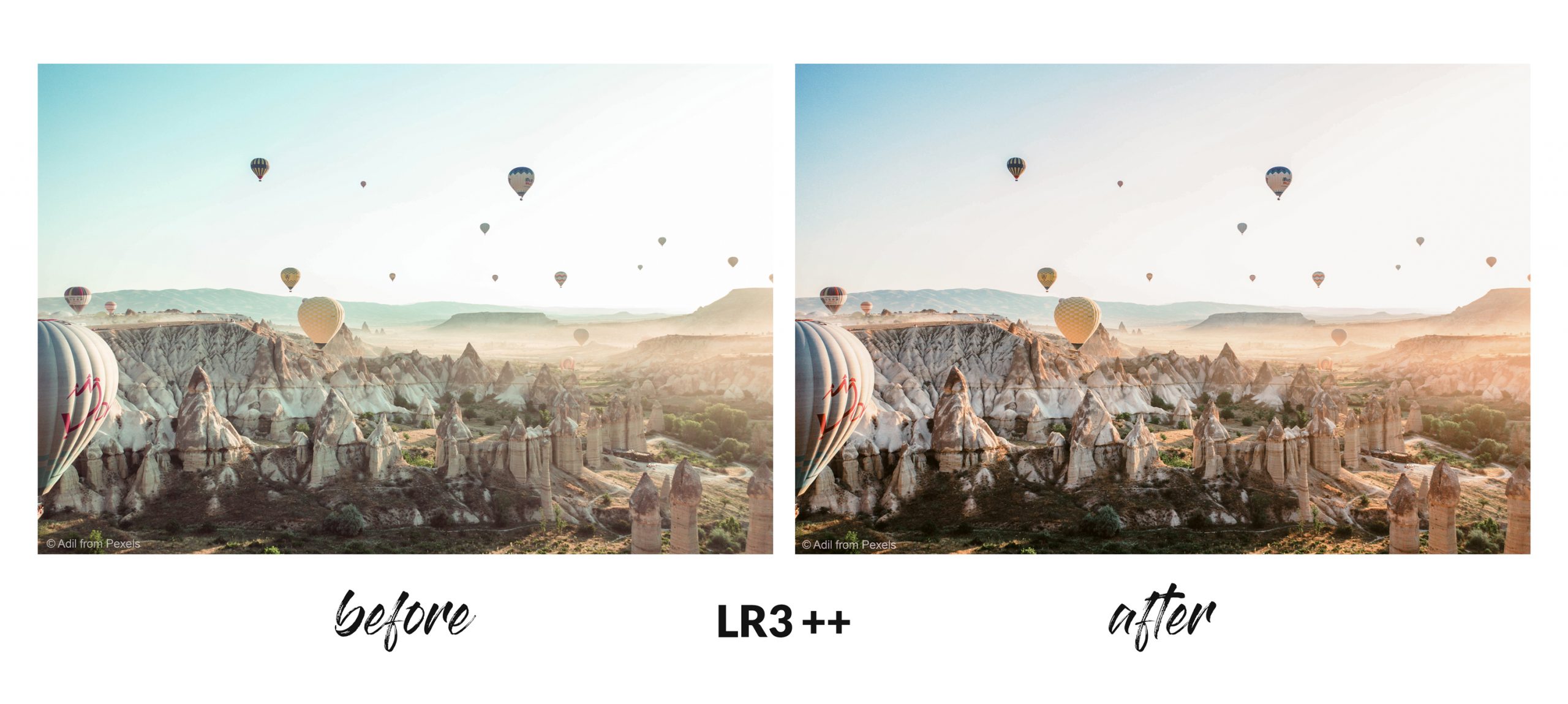 Once you've bought your new drone, make sure that you do some research on your location. Find environments where you can fly and take pictures so that you know you're practicing over a safe area. It is important to remember that these vehicles do not work as smoothly as cars, so flying them around busy street intersections or cities full of skyscrapers may not be the best idea for those who are just learning how to fly.
It is also crucial that you practice flying your drone before heading out to your primary location. This will allow you to understand the basics and get a feel for how all of the different maneuvers work while being sure not to lose or break your new device.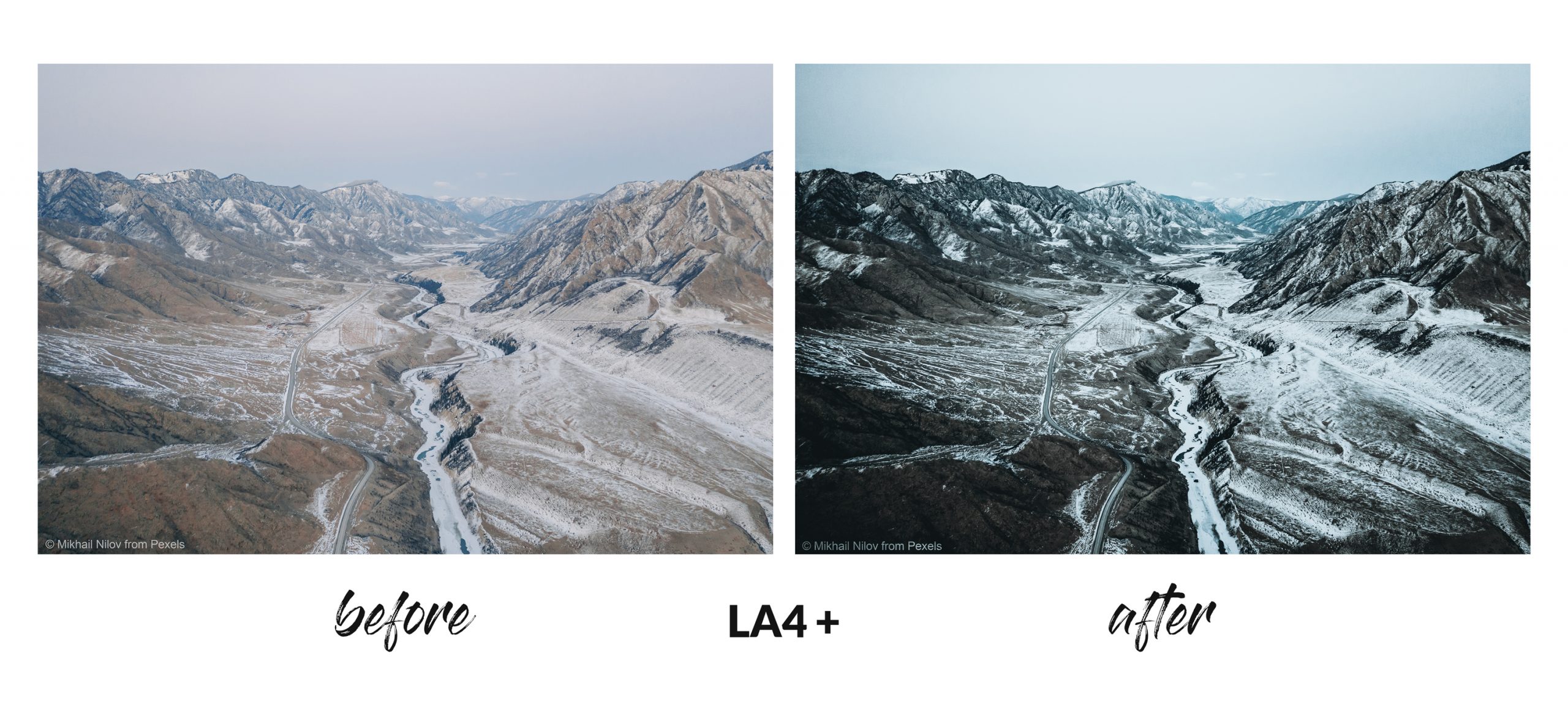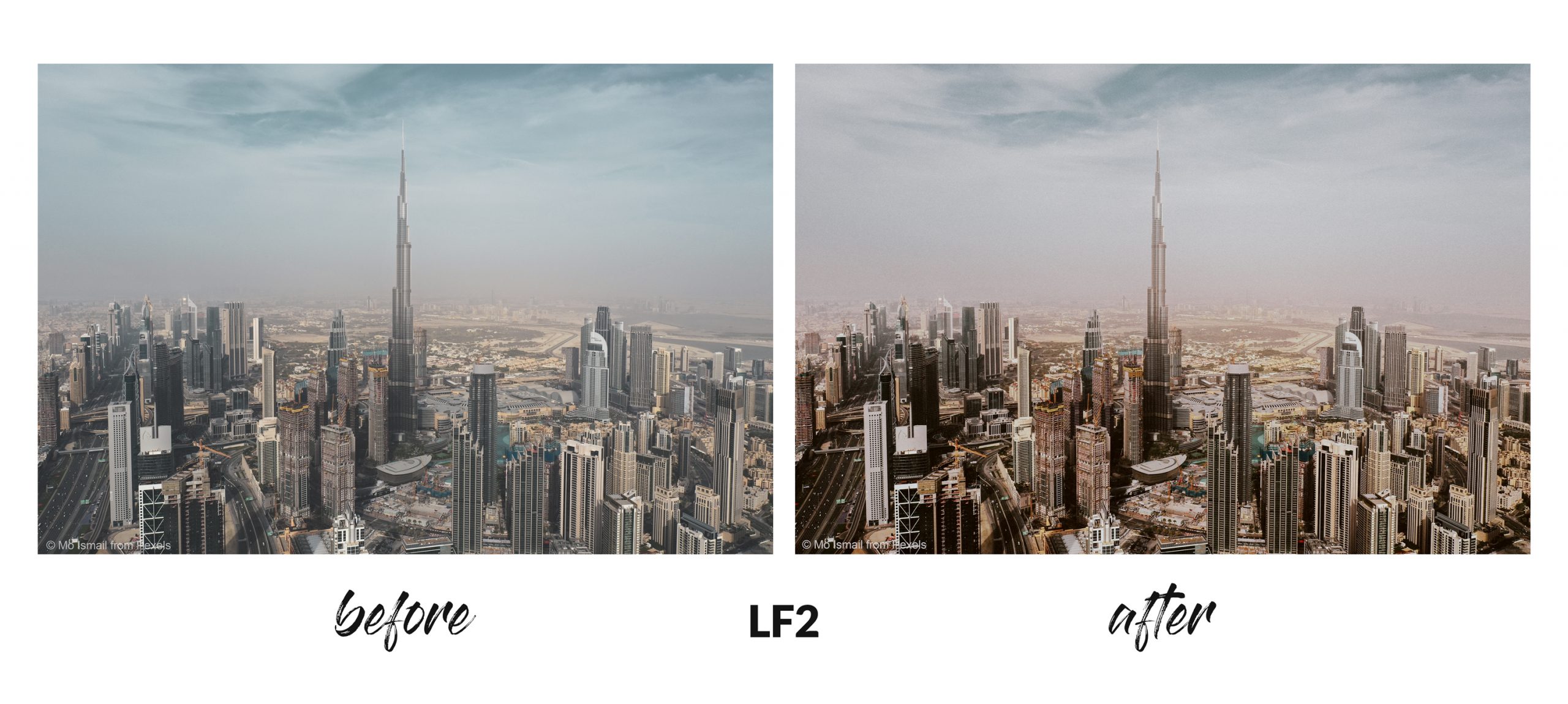 What are Some of the Best Tips for Capturing Stunning Landscape Photos with a Drone?
The best way to take stunning landscape photos with a drone is to ensure that the area in which you are flying has very few people or objects. The whole idea behind using your drone for this specific purpose is that it allows you to get an aerial view of the locations in which you want to take pictures, so your chosen location must be clear of any potential hazards.
If you would like to take professional-quality landscape photos with a drone, then look for locations where people are unlikely to be walking around. Taking pictures over crowded beaches or city streets is likely to make it difficult for you to maneuver your device safely and can even result in you damaging a passerby's body or their possessions.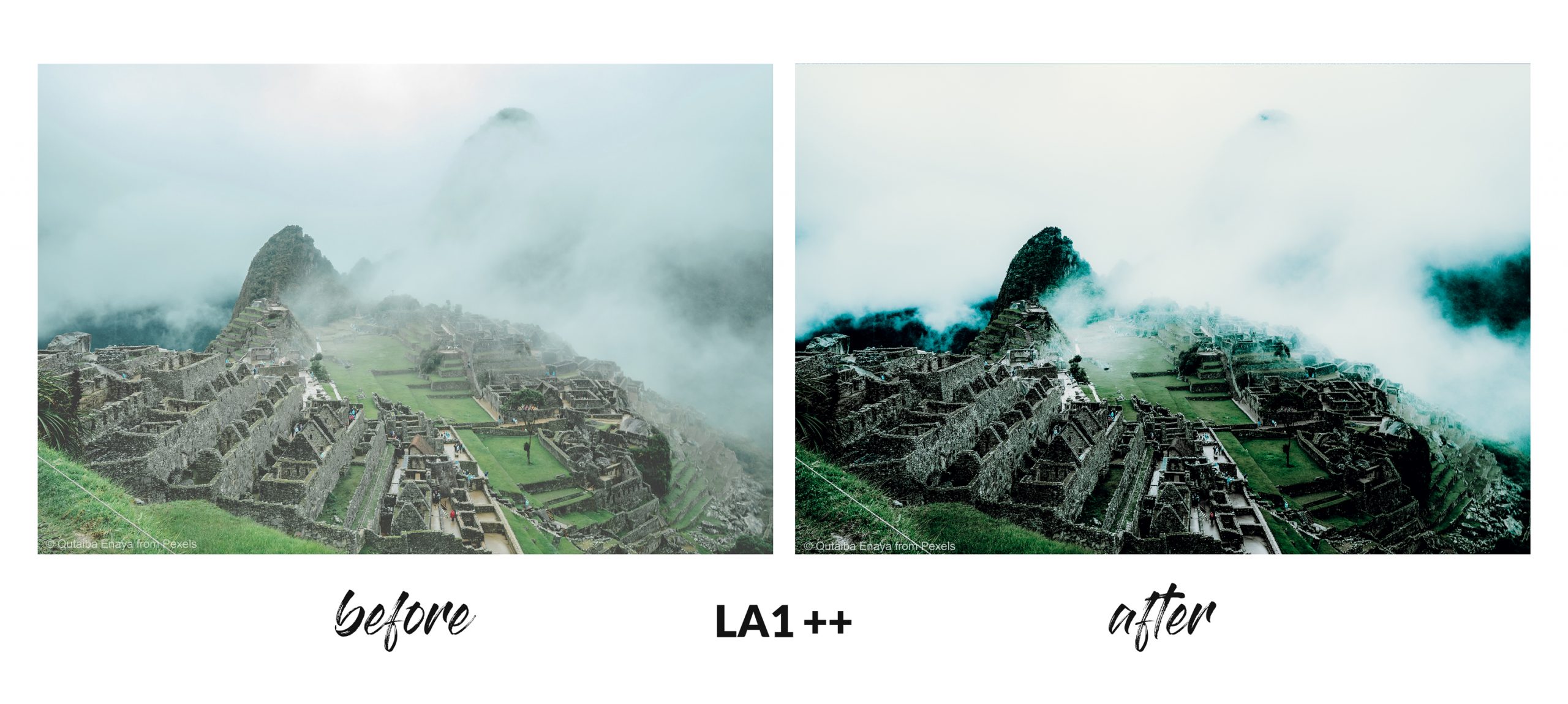 If you're going to use your drone to take pictures of the ocean, for example, then choose a location where there are few boats passing through or near your airspace. If possible, try to head out on a day with little wind so that you have an easier time controlling your drone and staying above the water.
Once you've found a good, safe location to take photos with your drone, make sure that you properly calibrate it for use. All drones have different calibration methods so be sure to look over the instructions for yours before taking off.
Before even flying your drone, make sure to check out drone laws in the area. In the United States, you may find the FAA regulations here: https://www.faa.gov/uas/. For EU regulations, find out here: https://dronerules.eu/en/recreational.
At LoadedLandscapes.com we help you in making your drone images look better without having to spend a huge amount of time in front of your computer, working on post-processing.
Introducing the Loaded Landscapes Drone Photography Presets for Adobe Photoshop Lightroom and Adobe Camera Raw.
The Loaded Landscapes Drone Photography Preset Pack will give you 40 main presets and over 35 one-click adjustment presets totaling to about 80 presets!
Check it out today with this amazing deal — enjoy a $10 discount and get this incredible preset pack for just $24!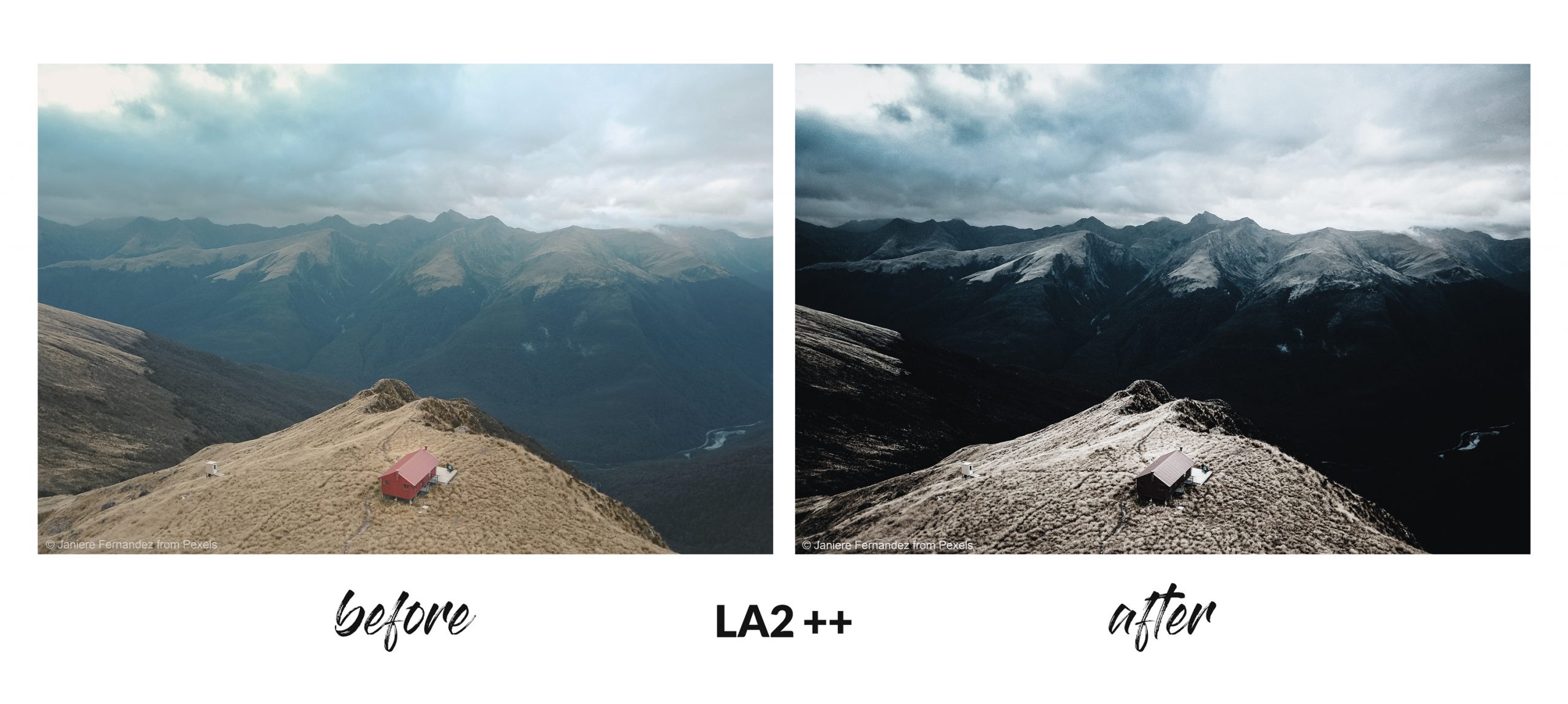 Frequently Asked Questions
When will I get access to the presets? Immediately after the purchase is successfully processed you will be led to a download page. You'll also receive an email with a download link.
Can I use the presets for commercial purposes? Yes. You can use the presets on photos that you will sell or license. The preset files themselves cannot be re-sold or re-distributed, but you are welcome to use them in the processing of photos that you will sell.
What software is required to use the presets? You will need Adobe Photoshop Lightroom. The presets are compatible with all versions Adobe Photoshop Lightroom. The presets are also compatible with Adobe Camera Raw in Photoshop and Lightroom Mobile.
Do they work on a Mac/PC? Yes, they work on both Mac and PC. We have installation instructions for both Mac and PC.
Do they work with both RAW and JPG files? Yes, they can be used with either.
Are instructions included? Yes. You will get access to documentation/videos that demonstrate how to use the presets. The case studies are also helpful.
If you have any other questions please contact us.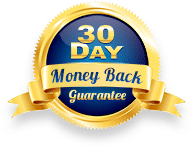 When you purchase our Drone Photography Presets Pack today you will have a full 30 days to try them out. If for any reason you are unhappy with the purchase, simply email us for a full refund. We're confident that you will love them.
Get Our NEW Drone Photography Presets for
 Just $24

!

With this purchase you'll get all the 45 presets and the right to use them on personal or commercial photos for as long as you would like. You will also get free access to any future updates of the presets.