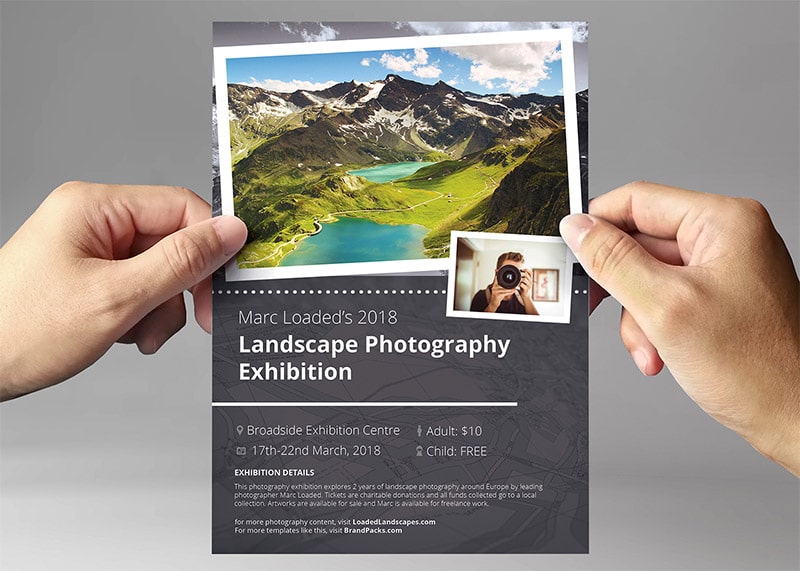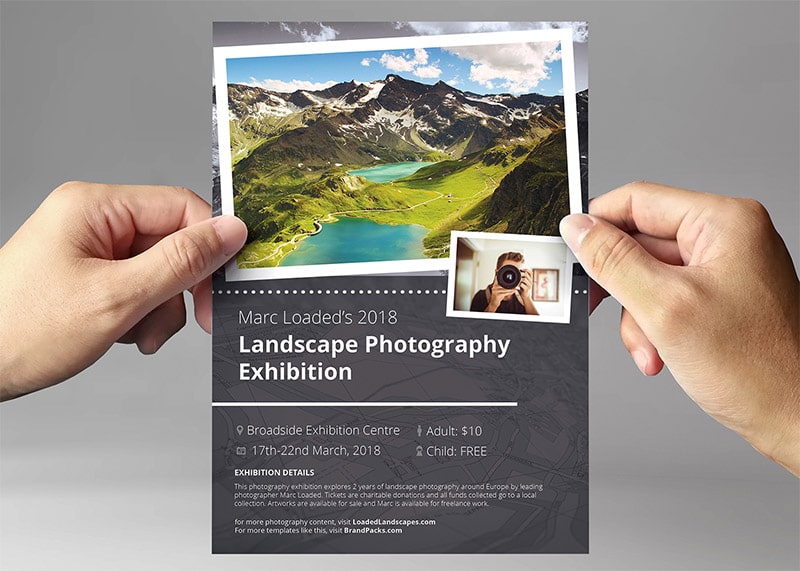 Today we have a free download that you can use to help promote your own photography exhibits and showcases. The download is a flyer template in Photoshop format that you can use to easily create a nice promotional material.
This free resource has been contributed by BrandPacks, a website that provides professional branding templates. The flyer is a standard A5 size (5.8 x 8.3 inches plus bleed). You can easily insert your own photo that will be shown as the main color photo at the top of the flyer. You can also easily insert a photo of yourself.
Exhibitions are a great way to increase exposure to your work, to sell prints, and to find new business opportunities. If you've thought about hosting your own, try using this template to promote the event.
→ Download the file here (72 MB)
Before editing the file, please also download the free Open Sans font. To create your own flyer please open the file in Photoshop. Look for the layer that says "insert photographer photo here".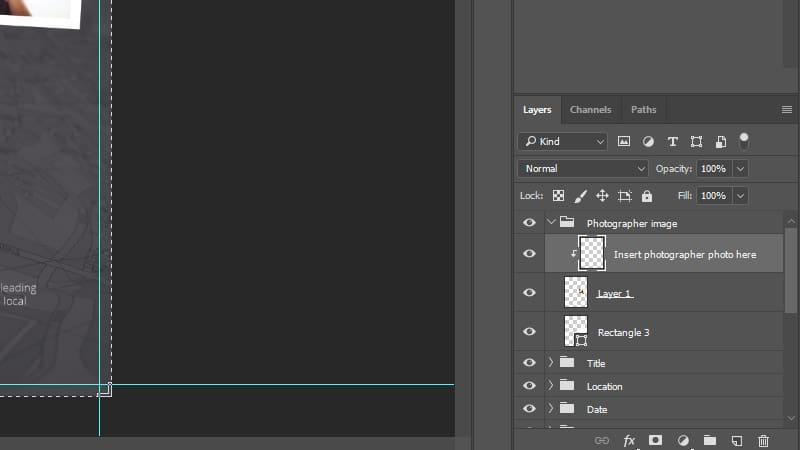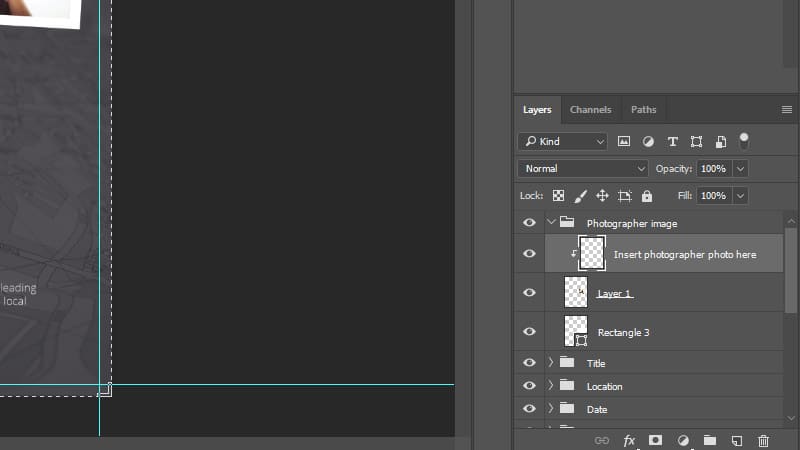 Click on that layer and then paste the photo of yourself that you want to use. Then find the layer that says "insert main photo here."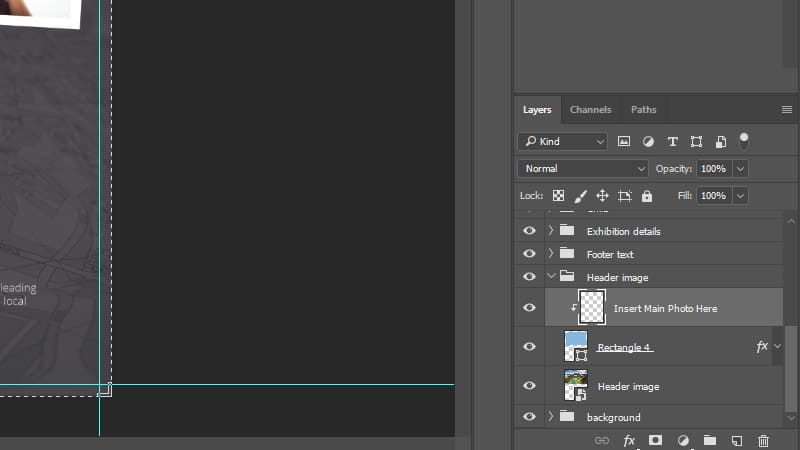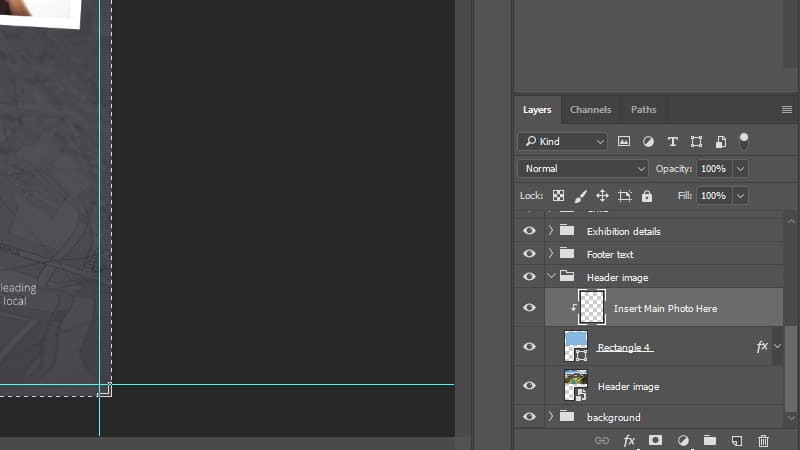 Click on that layer and paste your own landscape photo that you want to use on the flyer. And, of course, use Photoshop's type tool to edit the text to suit your needs. Then you will have a customized flyer ready to promote your work!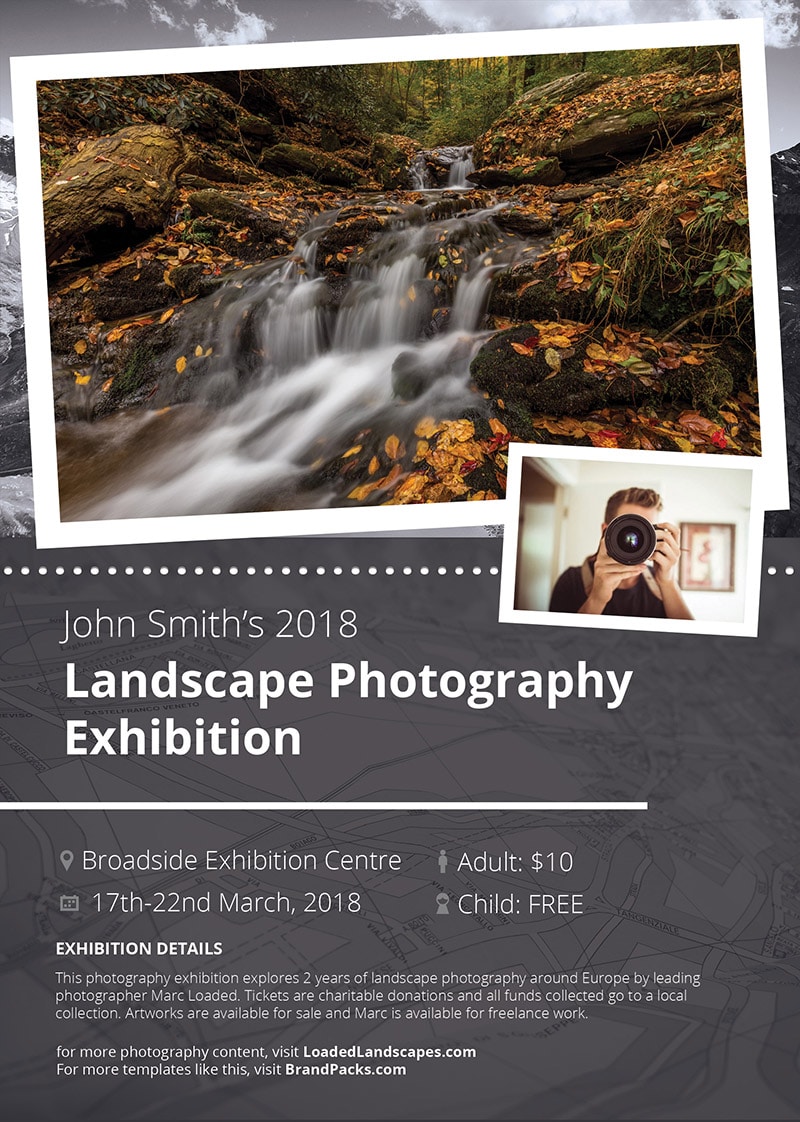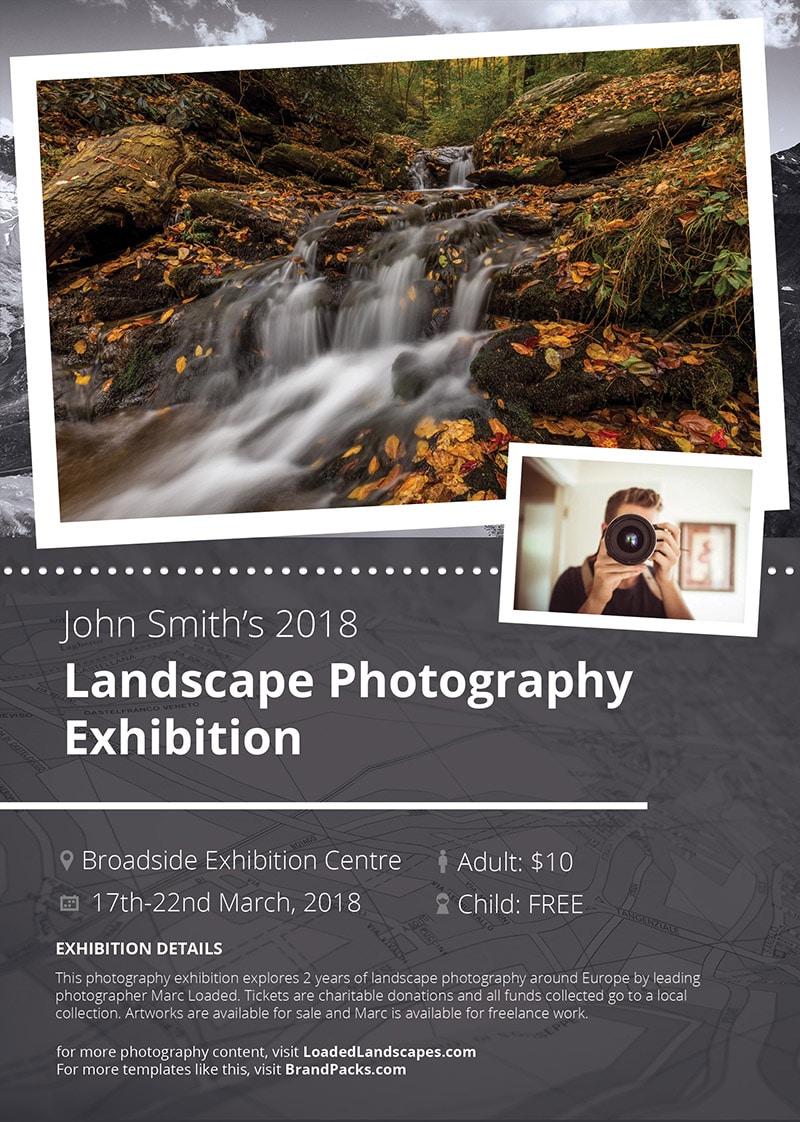 A big thank you to BrandPacks for providing this free resource. Be sure to visit their site and check out their website, including the many free templates that are available.