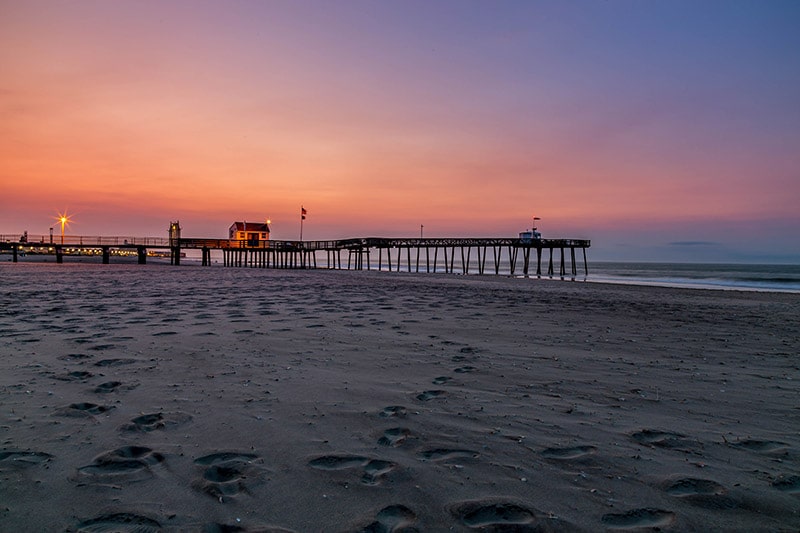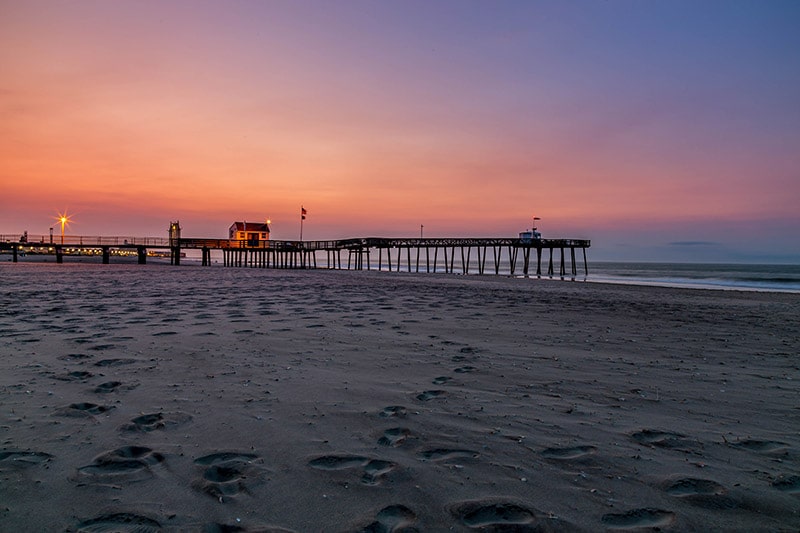 Post processing and photo editing is a big part of landscape photography. While the goal is to get it right in camera and minimize the amount of work that needs to be done, shooting raw files requires you to devote some time to photo editing.
Fortunately, there are several different options when it comes to processing your digital photos. In this article, we'll take a look at the details of 5 leading programs to help you decide which one may be right for you. While you can use these programs to work with any type of photograph, we'll be looking at the topic with landscape and nature photos in mind (which means we're focusing on specific features and functionality and ignoring some others, like skin touchups, that are not relevant).
Lightroom has been the leading choice of photographers for several years and is an extremely powerful option. Lightroom's Library Module is perfect for helping you to organize and manage your photos, but the Develop Module is where you'll spend most of your time.
Of course, Lightroom allows you to work with raw files, .dng files, or .jpg files (raw or .dng files are recommended for the best results). The Develop Module allows you to easily adjust settings like exposure, contrast, saturation, vibrance, and much more. It also includes several tools that are incredibly useful for landscape photography like the graduated filter, radial filter, and adjustment brush.
A few years ago, Adobe added HDR merge and panorama merge functionality to Lightroom, which was a major improvement. With these tools, it's quick and easy to create beautiful HDR and panoramic images without the need to leave Lightroom.
One of the things that makes Lightroom unique (and kind of confusing) is the fact that there are two different versions. Lightroom Classic is the full, robust version. Lightroom CC is intended to be a simple option that is more ideal for beginners, but lacks some of the advanced features of Classic. Lightroom CC can also be used on a desktop, tablet, or mobile, and can be synched very easily.
Most of the complaints about Lightroom over the past couple of years fall into one of two categories:
Speed and performance
Pricing model
Traditionally, Lightroom has not been known for speed. In the past year or two, Adobe has made many changes in an attempt to speed up Lightroom and improve the user experience. Whether or not these changes have been successful will depend on who you ask. Personally, I've had better results and faster performance, but some users claim that Lightroom is still sluggish.
Possibly the biggest gripe against Lightroom is the fact that the current version is only available through a subscription model. Versions 1-6 could be purchased for a one-time payment, but in 2017, Adobe did away with that option. Now, the only way to use a current version of Lightroom is to pay for a Creative Cloud membership, which also gives you access to Photoshop. Some users don't like being forced into the subscription model, and that has led a lot of photographers to look at Lightroom alternatives.
Cost: $9.99 per month, which also includes Photoshop
Highlights of Lightroom:
The industry leader
Powerful editing sliders and tools in the Develop Module
Library Module for organizing your photos
Only available through a subscription model
Two versions: Classic and CC
Does not include some Photoshop features like layers
Summary: Lightroom is rated as our top-choice because it's extremely powerful and includes all of the features needed for landscape photography. If you don't mind the subscription payment, Lightroom is an easy choice. And even the competitors that don't force you into a subscription will update their software every year, so you'll be paying for upgrades each year if you want the latest version.
Luminar has only been around for a few years, but it has quickly developed a reputation as being a legit Lightroom alternative. Luminar is created by Skylum (formerly known as Macphun), and they have aggressively worked to capitalize on the frustration that many Lightroom users have with the subscription model.
Originally, Luminar included many powerful photo editing tools and sliders, but it wasn't a true Lightroom replacement because it lacked a DAM (digital asset manager), which would be the equivalent to Lightroom's Library Module. The current version, Luminar 3, includes tools to help you organize your photos, making it a more complete Lightroom replacement.
Luminar has many powerful editing tools and features like the Accent AI filter that intelligently makes dozens of adjustments with a single slider. The sky enhancer, foliage enhancer, and sunrays are two other features that can prove to be very helpful for working with landscape photos.
Unlike Lightroom, Luminar includes layers and masking. As a result, Luminar is a bit of a cross between Lightroom and Photoshop, giving you plenty of power in a single program.
Cost: $70, but they frequently run promos.
Highlights of Luminar:
Powerful editing tools
Current version now allows you to organize your photos
Desktop only (no mobile version)
Includes layers and masking
Summary: While Luminar is still only about 3 years old, it's already become a very viable Lightroom alternative. The editing tools are powerful and with the addition of the DAM, Luminar is capable of replacing Lightroom.
Luminar users won't be forced into a subscription model, but Skylum has been updating the software annually, so if you want the latest version you will need to purchase an upgrade when the time comes.
There is a lot to like about Skylum, the company behind Luminar. They have been rapidly improving their software (Luminar as well as Aurora HDR) and customers who are frustrated with Adobe may find that they are really happy with Luminar.
ON1 Photo RAW is another competitor that has closed a lot of ground in the past year or two to become a more viable Lightroom replacement. The current version, Photo RAW 2019.5, includes photo organization tools, powerful editing tools, layers, gradient masks, luminosity masks, HDR merge, panorama stitching, and much more.
Like Skylum, ON1 has been very aggressive with improving their software and going after Adobe's user base. ON1 Photo RAW includes features from both Lightroom and Photoshop (like masking, layers, compositing, and even adding text to your photos). They market the software as an alternative to both Lightroom and Photoshop in one program.
Cost: $79.99
Highlights of ON1 Photo RAW:
Powerful editing tools, including HDR merge and panorama merge
Tools for organizing and managing your photos
Layers, masking, text, and other Photoshop-like features
Desktop only (no mobile version)
Summary: ON1 Photo RAW is a comprehensive program that includes all of the features you'll need to process your landscape photos. If you're opposed to Adobe's subscription pricing for Lightroom, Photo RAW is an excellent alternative.
Like Skylum, ON1 is a company much smaller than Adobe that is aggressively improving its software and looking to cut into Lightroom's lead.
While Lightroom is my preference for working with landscape photos, Photoshop can do many of the same things thanks to ACR (Adobe Camera Raw), which is the same processing technology that is used in Lightroom. Photoshop users can access the same sliders and tools through ACR. However, Photoshop does not have anything that is equivalent to Library's Library Module, so you would need to use Bridge to manage and organize your photos.
Many Lightroom users will turn to Photoshop for some advanced features like masking or removing objects (when the more basic tools in Lightroom are not sufficient).
In general, Photoshop is extremely powerful software, but its lack of capability for organizing photos is why it is listed behind Lightroom, Luminar, and Photo RAW.
The Creative Cloud photography plan includes both Lightroom and Photoshop.
Cost: $9.99 per month for the photography plan, which also includes Lightroom.
Highlights of Adobe Photoshop:
ACR gives you access to the sliders and tools of Lightroom's Develop Module
Powerful tools for masking, compositing, removing objects, and working with text
No functionality for managing and organizing photos
Only available through a Creative Cloud subscription
Summary: Photoshop is very powerful software. Although it's lack of photo organization tools prevents it from being at the top of this list, many Lightroom users will turn to Photoshop for advanced editing. This may include things like complicated removal of objects as well as sky replacements.
Since the Creative Cloud photography plan gives you access to Photoshop in addition to Lightroom, it makes sense to learn the ins and outs of Photoshop and to use it when needed.
Aurora HDR was created by Skylum specifically for the purpose of merging multiple photos into an HDR blend (although it can also be used with single photos). Although it's specialty software, I wanted to include it on this list because it can be of great use for landscape photographers. It's not going to replace Lightroom, Luminar, on ON1 Photo RAW, but it does offer the best options when it comes to HDR photography.
There are many scenarios in landscape photography where an HDR merge will give you the best results (including some sunrise or sunset shots, photographs into the shadows of a deep canyon, and other scenes that include light and dark areas.
While Lightroom and ON1 Photo RAW include HDR merge capability, from my experience, Aurora HDR will often produce the best results. You'll have full control over de-ghosting, auto alignment, and many sliders and tools that will transform your photos.
Aurora can be used as standalone software, of it can be used as a Lightroom or Photoshop plugin.
Cost: $99
Highlights of Aurora HDR:
The most powerful and advanced software for HDR photos
Can be used as standalone software or as a plugin for Lightroom or Photoshop
Advanced features like layers and masking
Works with bracketed photos or with a single photo
Summary: Although other programs are capable of creating HDR merges, Aurora HDR is a valuable addition to your arsenal. It has far more features than any other HDR software, and often it will produce the best results. Although it is not an absolute necessity, it's great to have.
Conclusion
I have Lightroom rated as the top software for landscape photographers, but thankfully, there are actually a few different choices. Both Skylum Luminar and ON1 Photo RAW provide excellent alternatives to Lightroom. I've been using Lightroom for years and I feel that it gives me the best results, but part of that is just personal preference. Other photographers prefer Luminar or Photo RAW. You can try any or all of them and see which is the best fit for you.
The payment model is a big part of the decision for many users. Some people like the subscription model that is used by Adobe, and others do not. If you don't like the subscription model, take a look at Skylum and Photo RAW (but be aware that these programs are typically updated each year and you'll need to pay for an upgrade if you want access to the latest version).