Regardless of whether you're a beginner or an experienced photographer, a landscape photographer –or someone who enjoys doing a little bit of everything when it comes to capturing amazing images, you need a camera that will work for you.
But choosing the right camera can be difficult. While any photography enthusiast today is fortunate to have an extensive range of options to choose from, the downside of this is that it can make the selection process a bit more challenging as well.
To help you in your quest for the right landscape camera, we've compiled a list of cameras that are among the best options today. From entry-level cameras to models with loads of bells and whistles that are designed for serious photography enthusiasts, there's something for any budget, and interest level.
With this in mind, here's a quick rundown on some of our favorite options; out picks for the best cameras for 2018.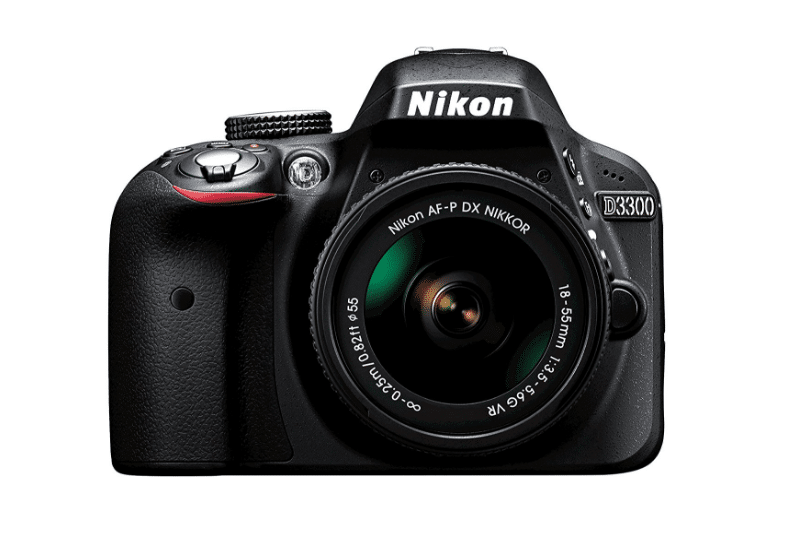 Price: $497 (approx.)
For those who are just starting out or looking to get their feet wet in photography, the Nikon D3400 is a great place to start, and one of the best options for an entry-level camera. It's easy to use and doesn't compromise on quality, giving you 24.2 megapixels of resolution. While it is a great starter camera, it is also a camera that can grow with you. And when it is time to upgrade, you won't be out a whole lot of money.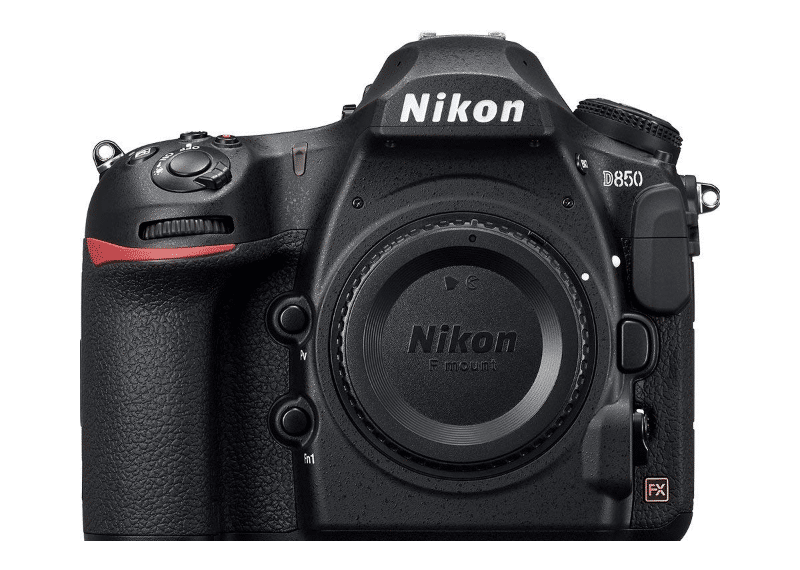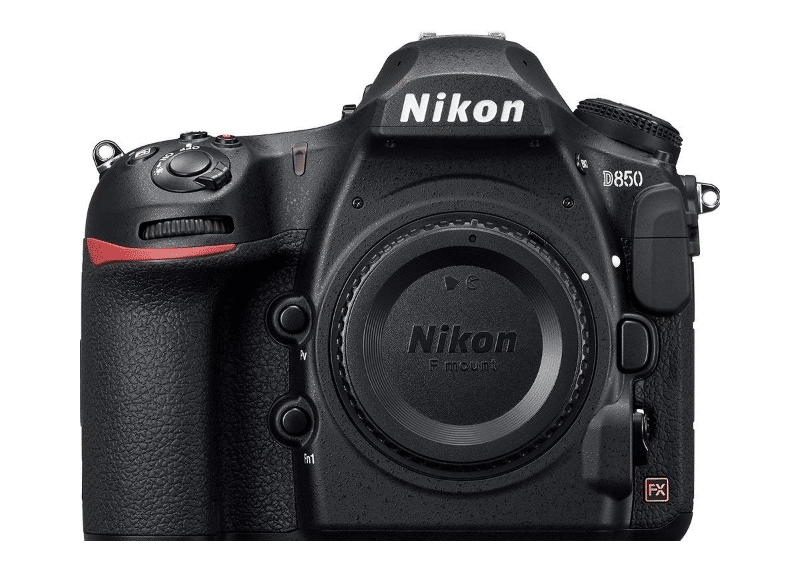 Nikon D850: Professionals and Serious Enthusiasts
Price: $3,200 (approx.)
Moving on up! If money's no object, and you're looking for a serious piece of kit, be sure to check out the Nikon D850. This model offers both speed and high-resolution and features a solid build that is both weatherproof and tough. While it might not be suitable for underwater photography, it can stand up against a few bumps along the way. While the starting price of the Nikon D850 is on the higher end, it will be a camera that can stand beside you for years to come. A great choice if you're looking for something to grow into.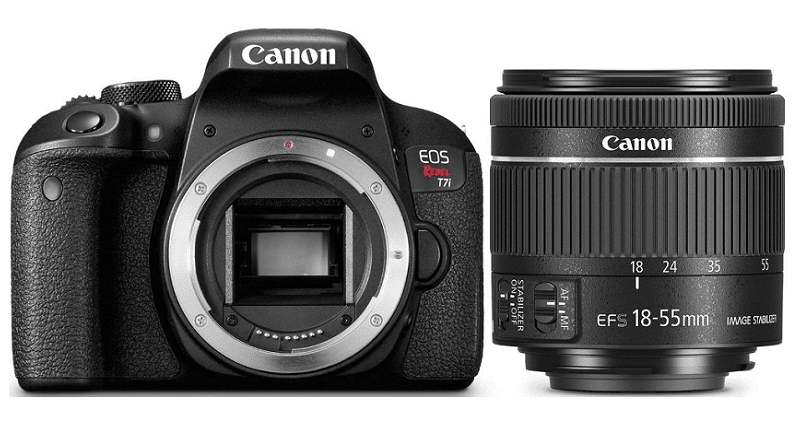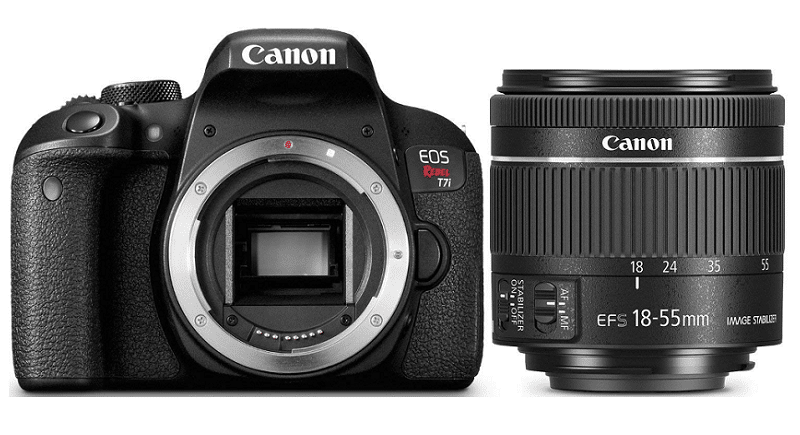 Price: $759 (approx.)
While a bit on the pricier side, the Canon EOS Rebel T7i is perfect for those just getting started in photography and is one of the top entry-level cameras that Canon has to offer. It doesn't compromise on quality and offers a 24.2MP sensor and improved ISO performance over its predecessor. It also gives you the option to take 4K video with results that won't disappoint. While it might be a little more expensive, it is a great middle-ground option that won't leave you wishing for more.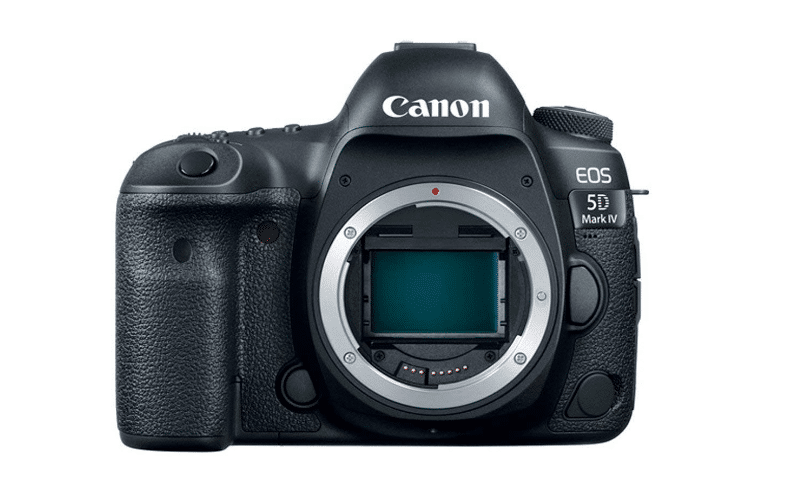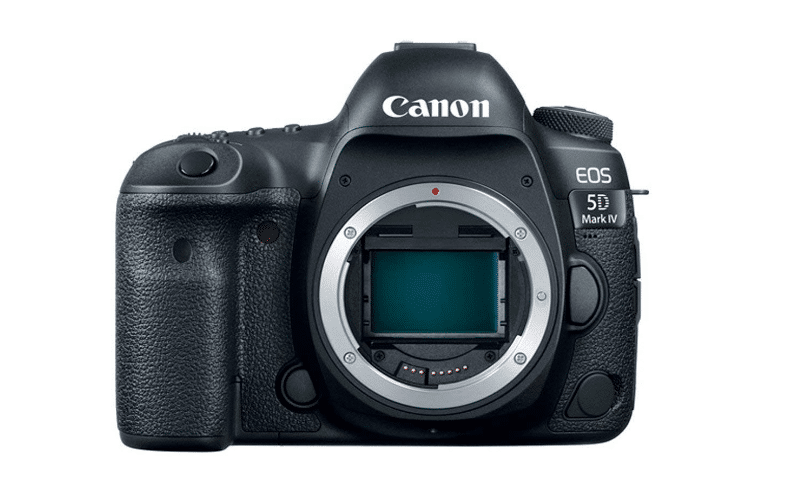 Price: $3,099 (approx.)
This Canon offers high-quality results that are attractive for professionals or serious photography enthusiasts. With high-end features such as a 30-megapixel full-frame, a high-resolution sensor, and focus accuracy with a refined 61-point autofocus system, the Canon EOS 5D Mark IV is marketed to professionals but would make a great next step for beginner photographers looking to upgrade as well.
Pentax K-1 Mark II: Professionals and Serious Enthusiasts
Available body-only or with the with the D_FA 28.105mm WR Lens
In my opinion, this is THE camera for landscape photography. It has everything you could want and then some. The 36.4-megapixel full-frame image sensor is well balanced between resolution and low light needs. Landscape images benefit from having an extra resolution to bring out all of the fine details in, say, a mountain or a forest in the distance.
We also want resolution beyond the usual 24-megapixels because landscape photographs are particularly well suited to making large prints. The full-frame sensor of the K-1 Mark II gives us a marvelous field of view paired with a wide-angle lens that cropped sensors naturally won't have.
The magnesium-alloy body is durable and weather-resistant to ensure the camera can handle as much of the elements as you can. Weatherized doesn't mean you can immerse it in water but splashes from rain or dust storms shouldn't penetrate the body. You'll need to ensure the lens is also weatherized. Fortunately, the kit lens for the K-1 is a WR (weather resistant) lens to get you started.
The K-1 Mark II has a Pixel Shift mode that's becoming increasingly popular in mid-high end interchangeable lens cameras. This mode is meant to be used on static subjects while mounted to a tripod. The sensor shifts four times to gather the maximum amount of color and luminance data for each pixel.
The images are then combined into a super-high-resolution composite image. Given the large megapixel count of the K-1 Mark II, this could mean RAW file sizes as unwieldy as 80-100MB or more. But if you want to maximize image quality on a static landscape this is a marvelous trick.
A movable sensor also means the K-1 has more tricks to offer. The sensor uses 5-axis stabilization to ensure handheld shots aren't ruined by motion blur. According to Pentax, the stabilization is adjustable to as many as 5 shutter speed stops.
Say I need to use a shutter speed of 1/8000ths of a second to avoid motion blur using a particular camera. With the stabilization of the K-1 Mark II, I can shoot as slow as 1/500ths of a second and have the same chance of motion blur! Adjustable stabilization is good since it uses additional battery power.
Pentax includes yet another moving sensor trick with its Astrotracer feature. Astrophotographers should rejoice as the K-1 Mark can lock onto GPS signals to physically move the sensor with the rotation of the earth, allowing for Bulb Mode long exposures beyond 30 seconds. The ISO also can be cranked up as high as an incredible 819,200. Not that you'd want to be shooting at such an extreme range very often, but the low-light capacity of the sensor is excellent overall.
These are just the major goodies that the Pentax K-1 Mark II has to offer. There's a huge list of minor ones as well. Dual card slots, backlighting for buttons at night, flexible tilt LCD screen, ISO-invariance…It's one of the best landscape cameras on the market.
There are a few drawbacks to this particular camera. For one, it's quite chunky, even for a DSLR. The physical dimensions are only slightly larger than most but at 1010 g (2.23 lb / 35.63 oz) this is a hefty beast of a tool, comparable to the Nikon D850.
But unlike the Nikon, Pentax has never been a hugely popular brand and there are relatively few lenses available for it. Only 144 lenses natively fit with it. Finding extra lenses can be something of a challenge if you're not shopping online.
Lastly, at 670 shots per charge, it has less stamina than the original K-1 but remains acceptable for a DSLR. Still, considering how relatively little innovation Nikon and Canon have been providing recently, it's nice to see a DSLR of this caliber for such a reasonable price!
Sony A7RIII: Professionals and Serious Enthusiasts
Available body-only or with 24-70mm f/4 Vario-Tessar T FE OSS Kit Lens
Next comes another weatherized offering. Sony tends to back off from calling their gear fully "weather-proof" as reports have come in suggesting that the seals do fail on occasion. But for shooting in light rain and dusty environments the Sony A7RIII is one of the best cameras you can have! The magnesium alloy body is durable and resistant to wear.
The 42.4 MP full-frame sensor the A7RIII uses is very well suited to landscape photography, thanks to the large uncropped field of view. The wide-angle portion of the kit lens makes it a good landscape photography camera right out of the box.
Still, a bit more of a wide-angle field of view helps for full scene coverage. The Sony SEL1018 f/4 10-18mm Wide-Angle Zoom Lens is a great choice here.
Outdoor videographers will find the Sony A7RIII is the best choice here thanks to the 4K video resolution (3840 x 2160p at 30 fps). The Pentax K-1 maxes out at Full HD (1920 x 1080p at 60 fps). While the Nikon also does 4K at 30 fps it doesn't have Log recording which contains the maximum amount of color rendition data (think RAW format for videography).
Overall, the A7RIII has a great chassis, just as nice as that of the K-1 Mark II or D850. It has the same Pixel Shift mode as the Pentax thanks to it's stabilized sensor, though again that means much larger file sizes.
The sensor stabilization provides just as much motion blur protection that extends to every lens paired with the camera. And as a mirrorless camera, it's significantly smaller than either of the DSLRs here. At 127 x 96 x 74 mm (5 x 3.78 x 2.91″) it's around 1/2 to 3/4ths of an inch smaller on every dimension compared to either DSLR and at 657 g (1.45 lb / 23.17 oz) nearly 350 grams lighter as well. When weight matters the Sony A7RIII will make for a far more compact kit to work with.
But its main drawback as a landscape camera is that it has few features specific to landscape photography and that it's significantly more expensive than the Pentax. However, at 650 shots per battery charge, it compares favorably with the K-1 but not with the D850 (1840 shots).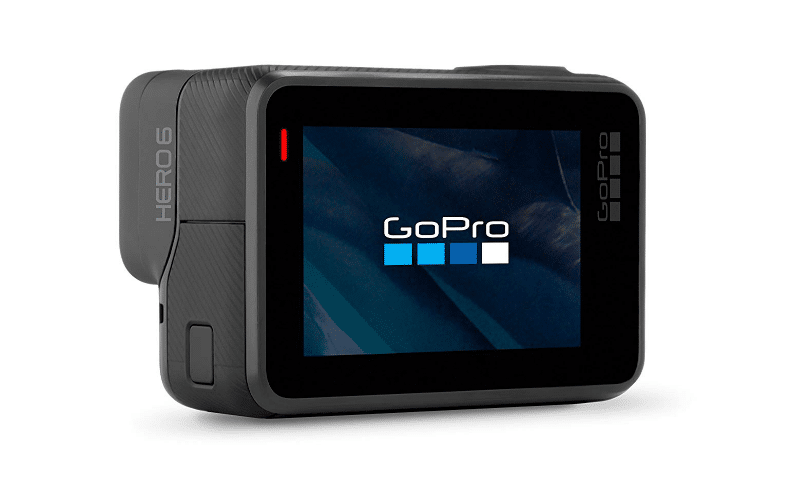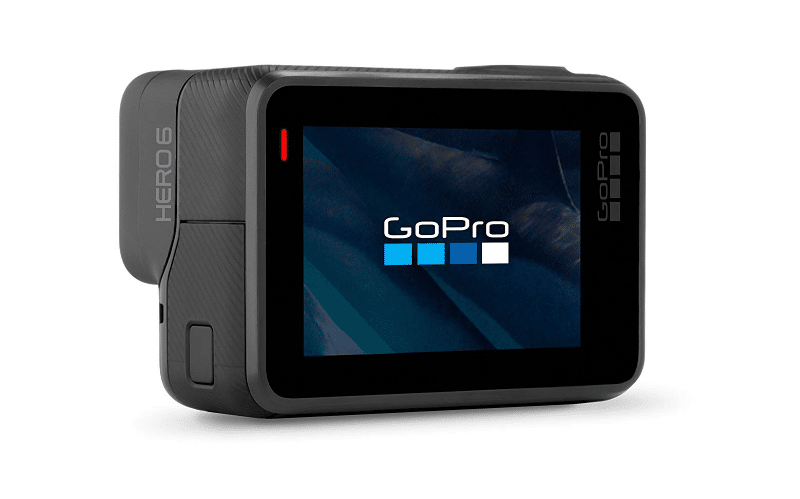 GoPro HERO6: Outdoor Enthusiasts and Action Seekers
Price: $398 (approx.)
We just had to include this one on the list! GoPro is synonymous with the adventure lifestyle, and it's perfect for those landscape photographers who also enjoy trekking through some treacherous terrain to capture the perfect shot –it's even waterproof! While there's an array of GoPro cameras available, the GoPro HERO6 steals the thunder with its exciting new features –including 4K video as well as improved image stabilization, and better low-light performance compared to the Hero5 Black –making it a great choice for action-adventure-photographers.
Conclusion
Each of these cameras has something for everyone. The D850 is the best choice for photographers who already have a large selection of Nikon lenses and don't want to swap brands. Also, if sensor resolution is of the utmost importance the D850 comes out on top.
But the other two cameras here also have more resolution than average. In terms of features, landscape photographers would want the K-1 Mark II to probably win outright. It's also significantly cheaper than either the Sony or Nikon offerings. And in terms of portability (travel photographers take note), the Sony A7RIII is your best bet. Happy snapping!