Being the country's first national park and UNESCO World Heritage Site, Banff has a lot in store for visitors. Rocky alpine peaks, azure glacial lakes, a picture-perfect mountain town and village, and picturesque drives- you won't run out of things to see in the area.
With so many spots to admire, it's not enough to just visit the park. You have to take home the best Banff National Park photos after your adventure to immortalize the experience.
So, let us start with a cheat sheet on capturing the park's beauty, particularly its mountains and lakes.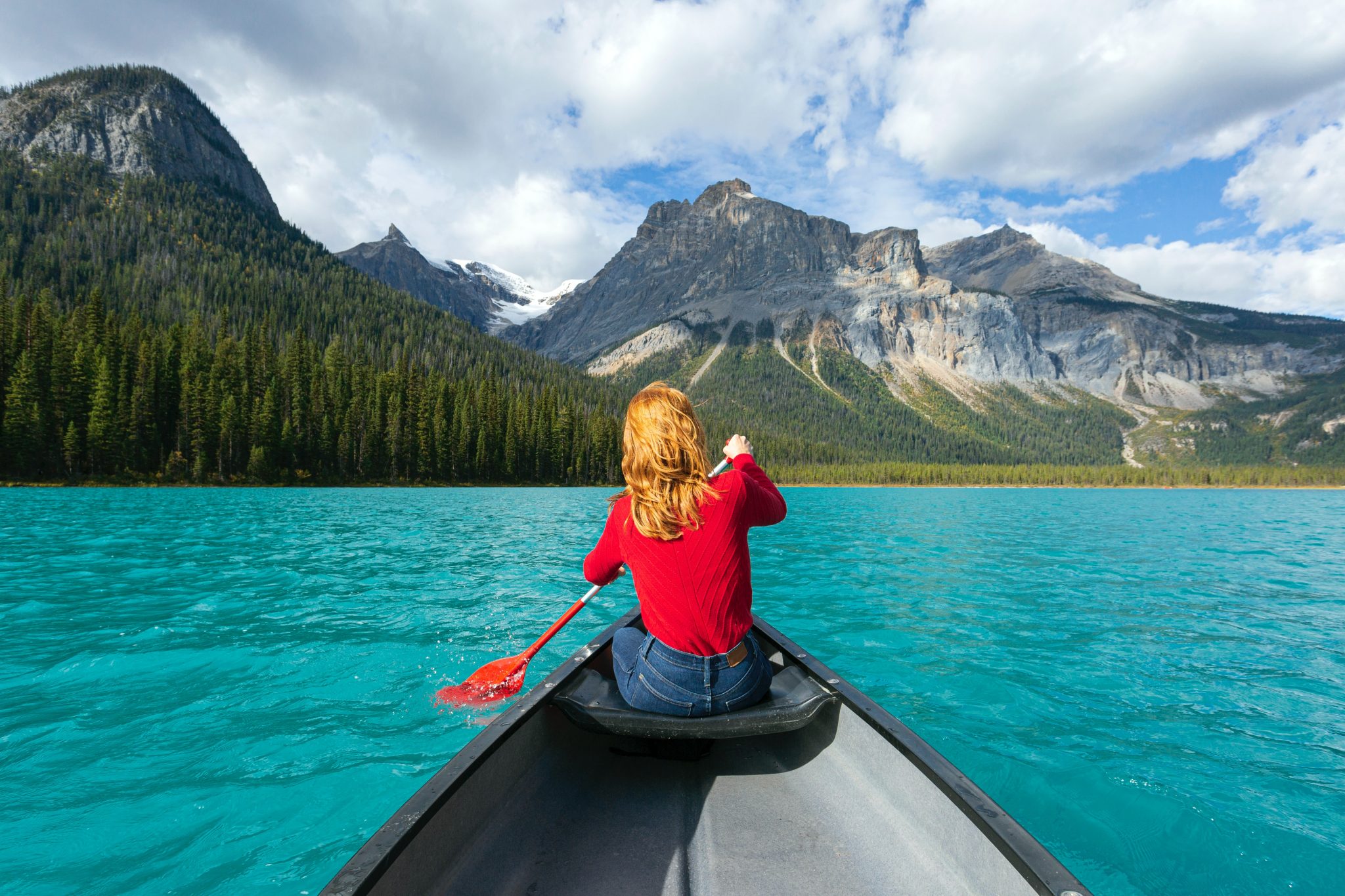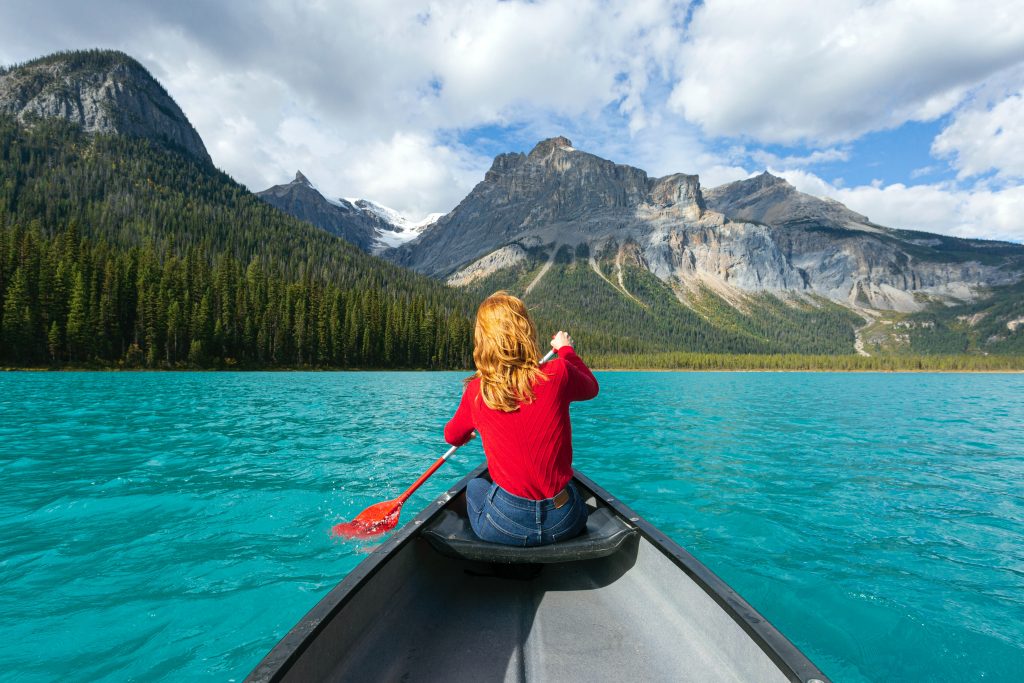 1. Two Jack Lake
Two Jack Lake is just 15-minute away from Banff's town center. Though this lake is not painted with shades of blue, it is still one of Banff's must-visits. The lake itself is a reflection of what is up above. You will see clouds like feathers floating on the water and be in awe of how the lake changes with the season or weather.
The best time to take a photo in Two Jack Lake is during sunrise and sunset when vibrant colors are at their peak. To capture these photos without being in a hurry, especially in the morning, you can get a Banff campsite at Two Jack Lake. You may get a cotton candy sky at the peak of Mountain Rundle.
2. Lake Louise
Lake Louise is one of the famous spots, which is 61 kilometers away from the town of Banff. This place is jampacked with everything— from the Victoria Glacier, colossal mountain background, down to activities like skiing and hiking. The combination of blue and purple skies beaded with sparkling stars makes it feel like this spot is the closest you can get to outer space.
The months of June through September are ideal for taking photos here. You will be able to see the colors of the area and the thawed lake. If you like a snowy landscape, visit December and March. The most lovely time to explore the lake is from sunrise to midday.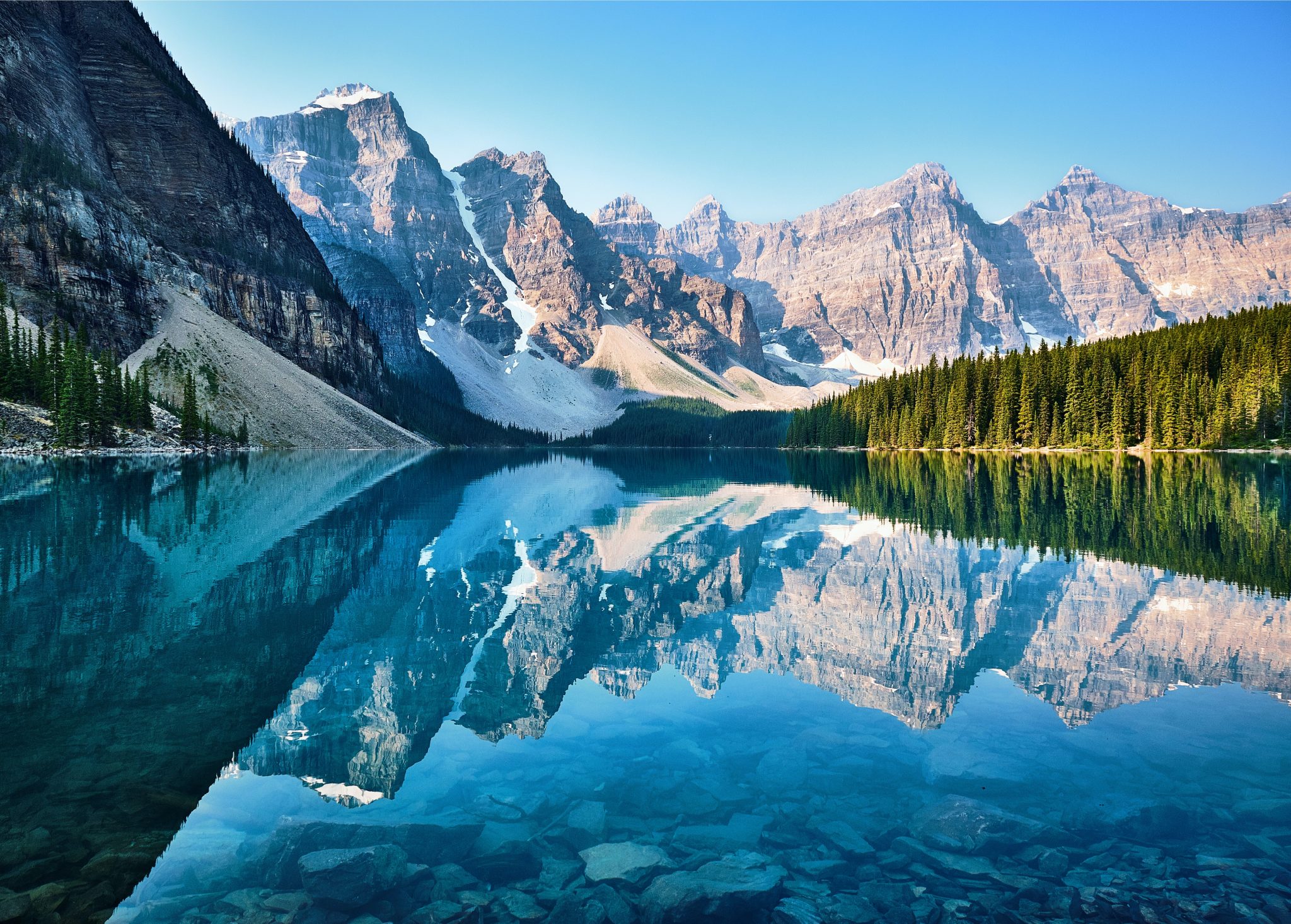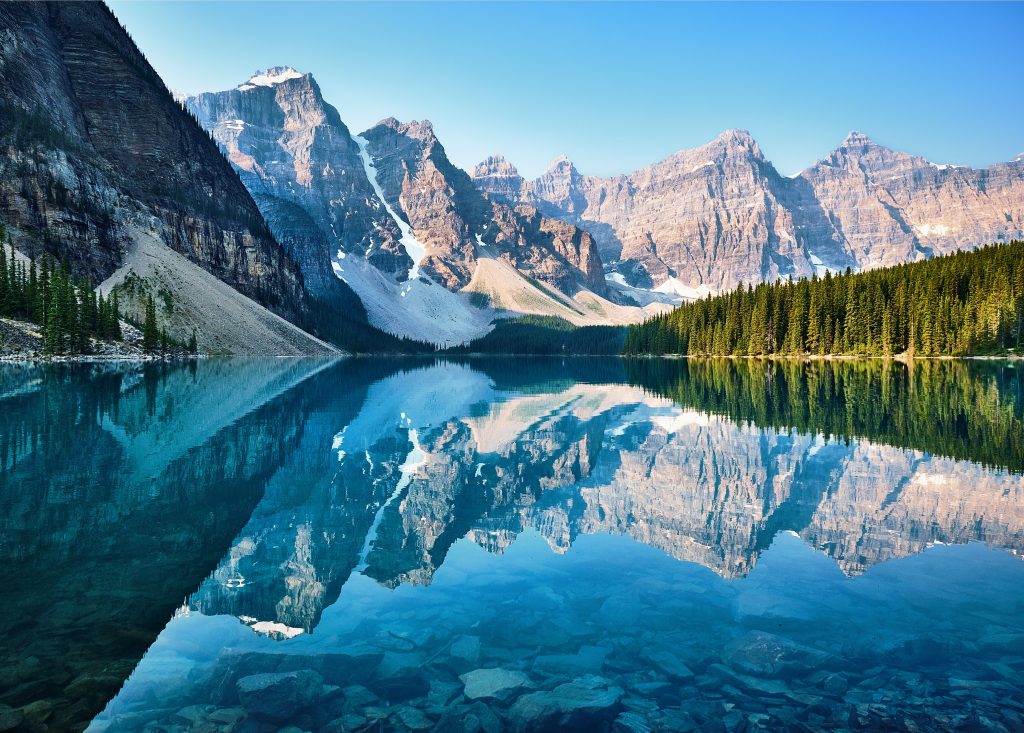 3. Peyto Lake
Forty kilometers north of Lake Louise, photographers' favorite spot, Peyto Lake, is another breathtaking area in Banff National Park. It takes around 10 minutes to trek uphill to the Peyto Lake Lookout. Take note that the viewing platform can get crowded during midsummer.
To avoid getting people-filled photos, arrive in Peyto Lake early in the morning or during the evening of mid-November. Sunsets here are the best and can occur as late as 10 p.m. Another best time to have your camera ready is right after the first snowfall when the place is covered with ivory white ice as the blue lake glitters.
Tip: The place's name is pronounced as /peya-to/ not /pey-to/.
4. Bow Lake
If you are searching for a place where you and your family can take a family-friendly hike, then we recommend you visit Bow Lake. From June through September is the finest season to see Bow Lake in Banff.
As the lake melts, spring arrives around mid-year and is a fantastic time. The combination of numerous wildflowers and a brilliant blue lake will give you a photocard-worthy snap! In the winter, Bow Lake offers a terrific photo stop along the highway, with an excellent bridge that makes for picture-perfect images.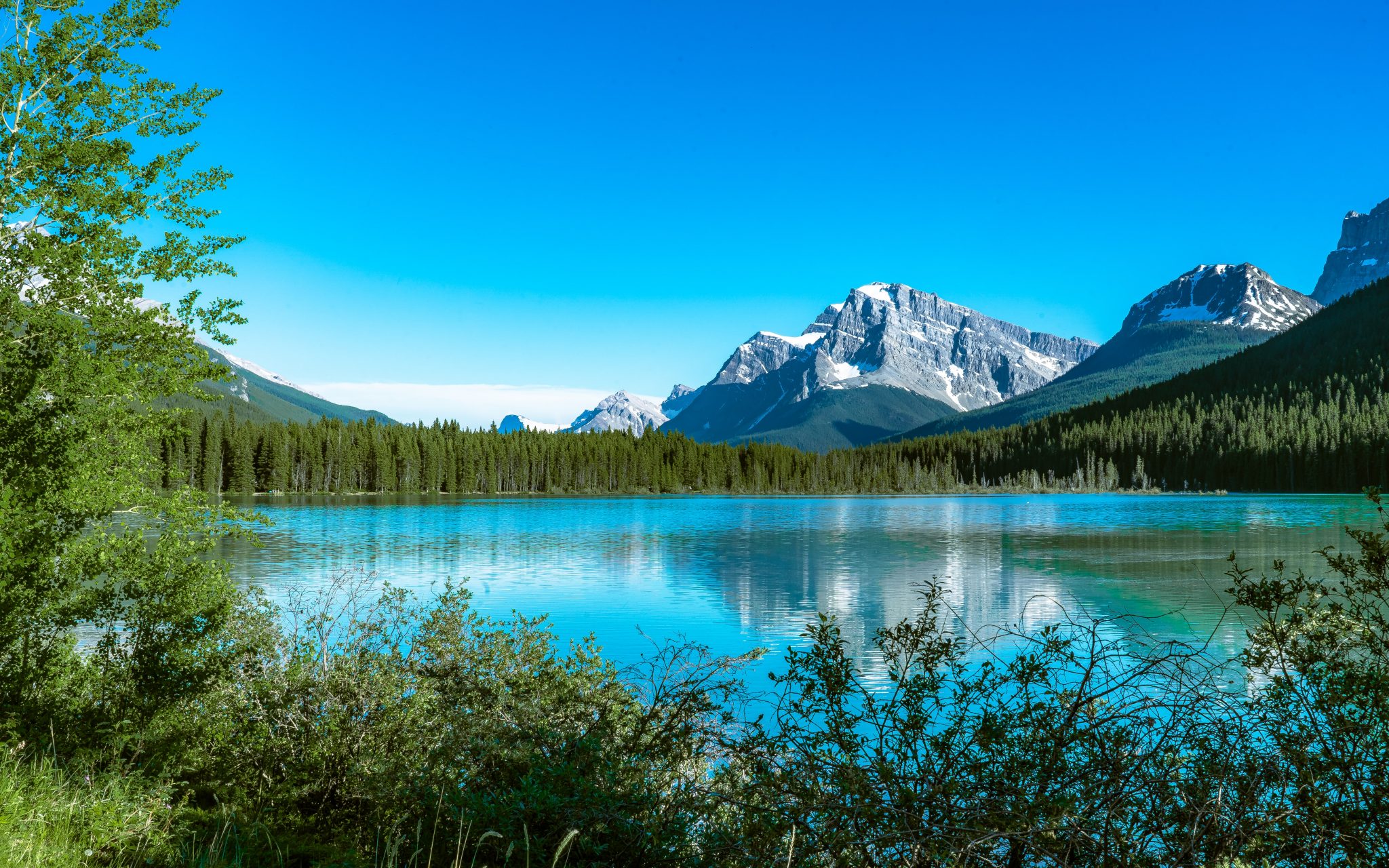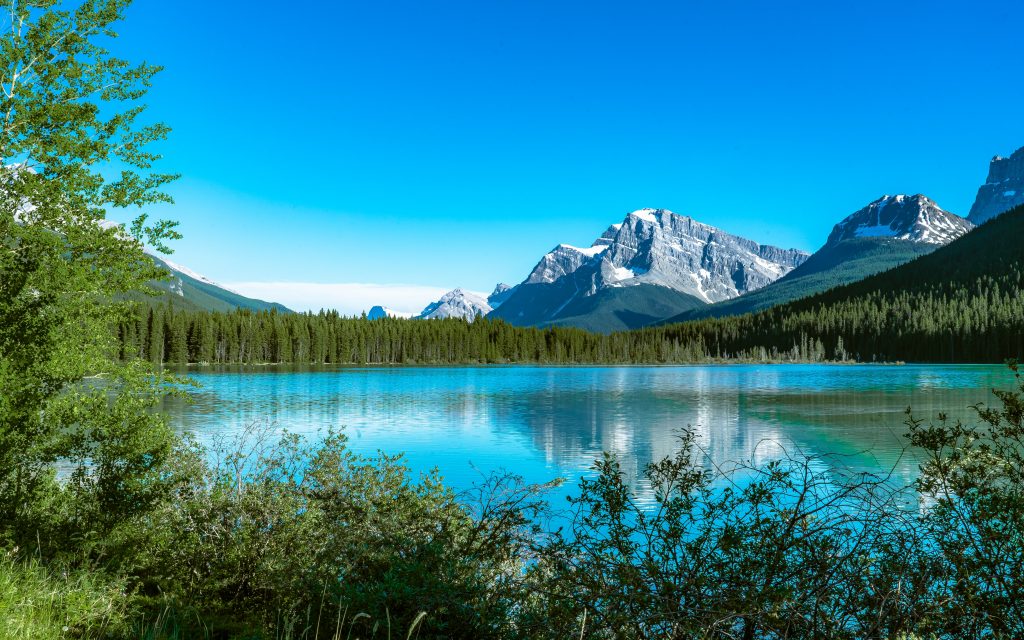 Walk close to the small footbridges at the water's edge, and you will get a glimpse of the stunning lake popping against the snow-covered mountain and orange-blue gradient background. It is better to plan your visit to see a sunset to achieve these for your photos. Also, we suggest you park near the Num Ti Jah lodge.
5. Vermilion Lakes
The Vermillion Lakes is one of the spots where the sun is its most refined. Its last light of the day, sunrise, and golden hour are the must-see moments in this place. It is better to score a space on one of the docks to have the best vantage point.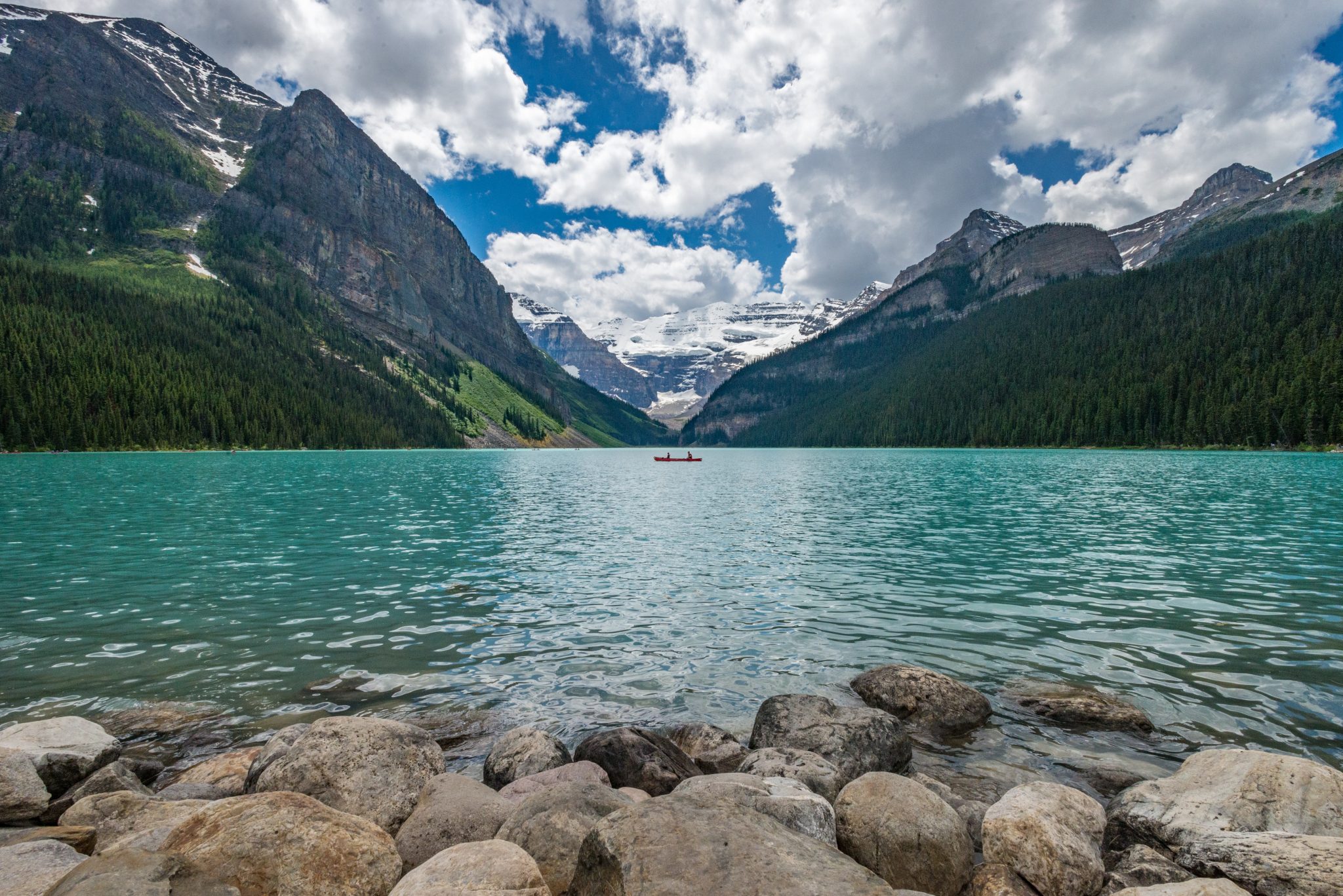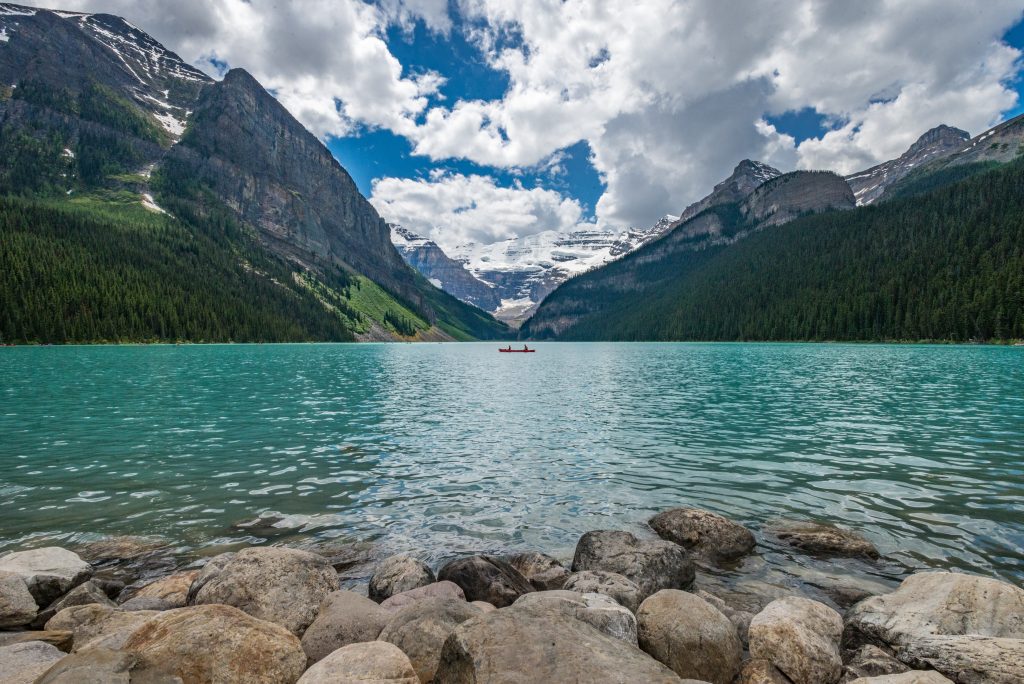 Another Instagrammable click you can get from Vermilion is when you opt for kayaking or canoeing. Try to angle the camera behind you (better if you have a companion to take the photo), grab the paddle, and look at the landscape in front of you.
Not only will you capture a beautiful combination of land and waterscapes but also you may capture the wildlife in the area, particularly muskrats, bald eagles, and beavers.
6. Lake Minnewanka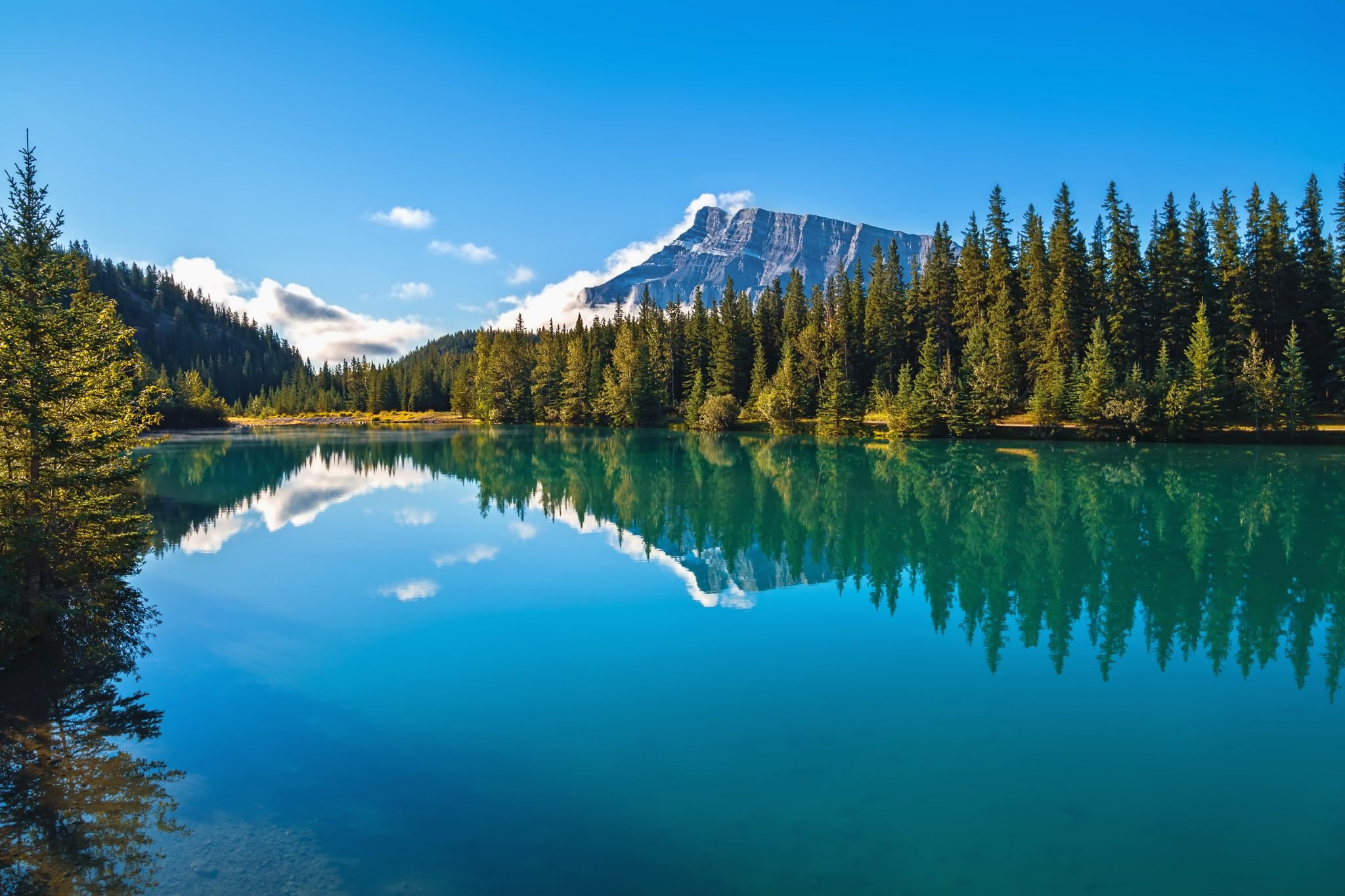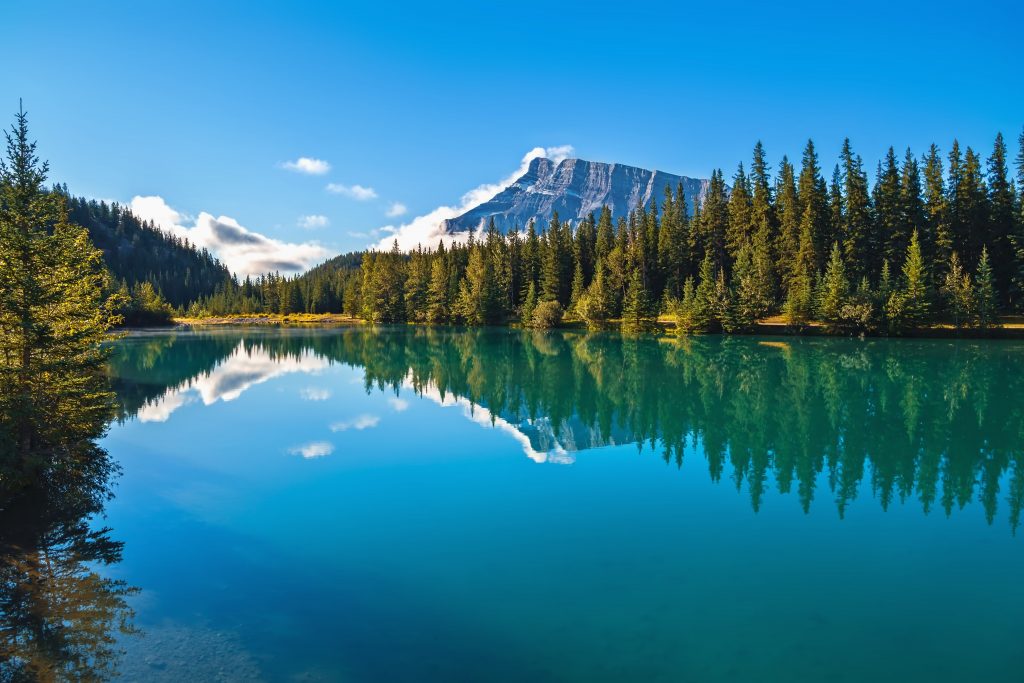 Lake Minnewanka, located near Two Jack Lake, has been used by First Nations Communities for 10,000 years. The lake is 142 meters deep and 21km long, making it one of the largest lakes in Alberta, Canada and the Canadian Rockies. It even provides Banff with hydroelectric power.
Lake Minnewanka is unlike other lakes having their respective signature image spot. It's a great spot to see and take a picture of the Aurora Borealis because it faces north. Just a pro tip: you need to roam around the place to acquire the best shot.
But, the exciting part is you get to experience a photographic adventure. During winter, you can take a photo on top of the lake ice skating as it freezes. Yet, summer is also a lovely season to visit.
7. Tunnel Mountain


How could Banff's tiniest mountain provide so many magnificent vistas of the valley and panoramas of the town? Upon standing on Tunnel Mountain, you will have a vantage point of Mount Rundle and Banff Springs golf course. Do not forget to take a photo of the view in landscape mode to cover, including the clouds hugging the mountain peaks.
Along your hike to the top, do not forget to take a few snaps of the wildflowers along the trail and the trail itself. Remember to look up and capture the gnarly old trees on Tunnel Mountain.
Fun Fact: Did you know Tunnel Mountain has no tunnel? When a projected path for the Canadian Pacific Railway was to be blasted in 1882, the moniker Tunnel Mountain was given. A cheaper alternative route was built around the mountain, but the title Tunnel Mountain stuck.
8. Sulphur Mountain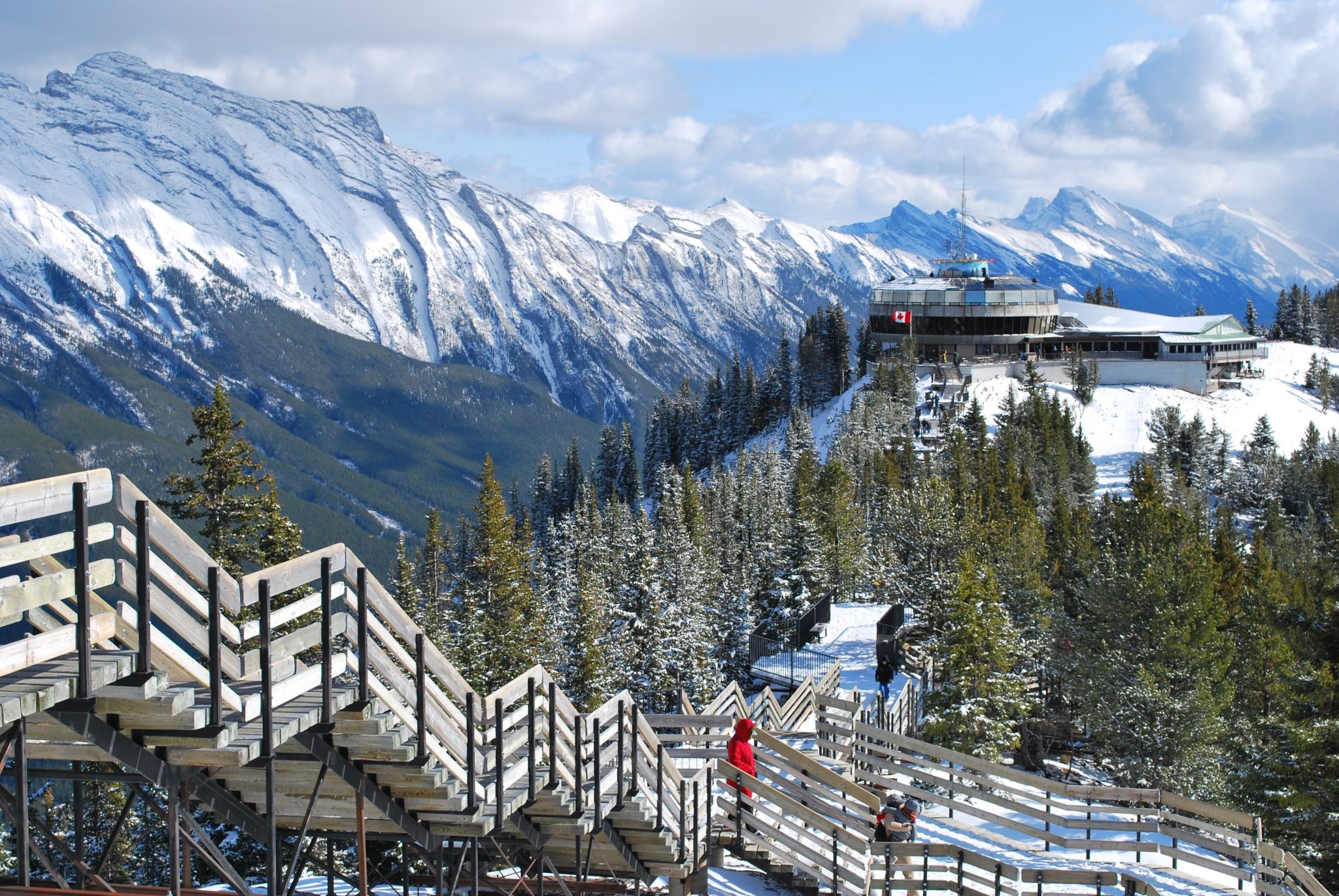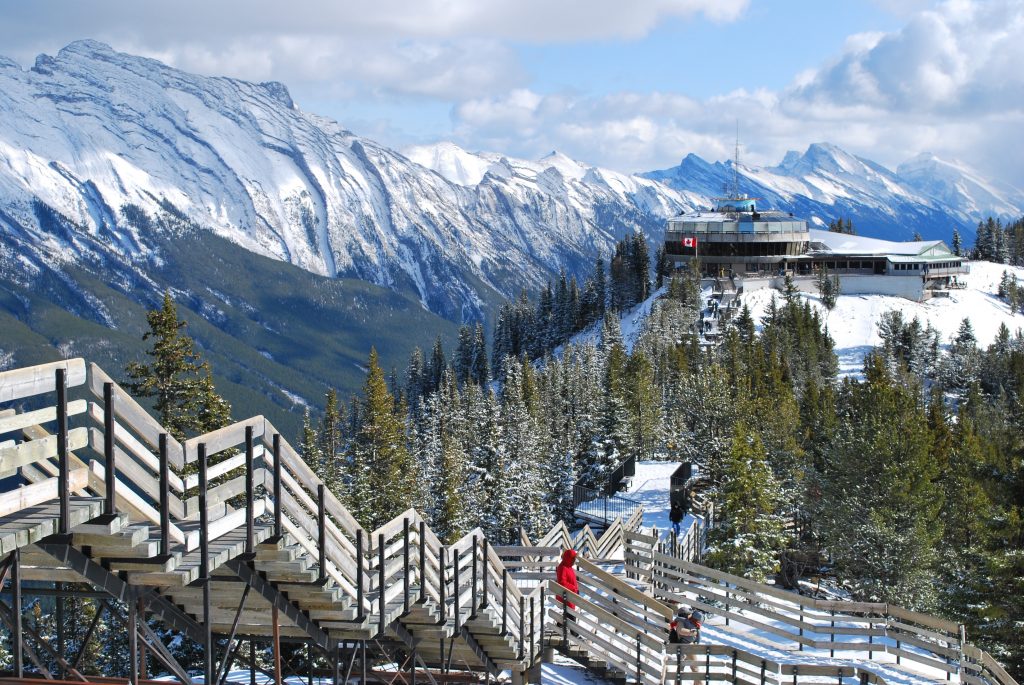 Sulphur Mountain will give you some views you have never seen before. With six stunning mountain ranges and the sweep of the Bow Valley in front of you, your visit will undoubtedly be beautiful.
On top of the Sulphur Mountain gondola, you can take pictures of Banff's exemplary mountaintop sunsets. Aside from the view, you can also enjoy taking pictures of your scrumptious meal at the top of Sulphur Mountain. It is also lovely to give your Banff national park album a hint of vibrancy from the food. Do not forget to take pictures of the state-of-the-art Above Banff interpretive center.
9. Castle Mountain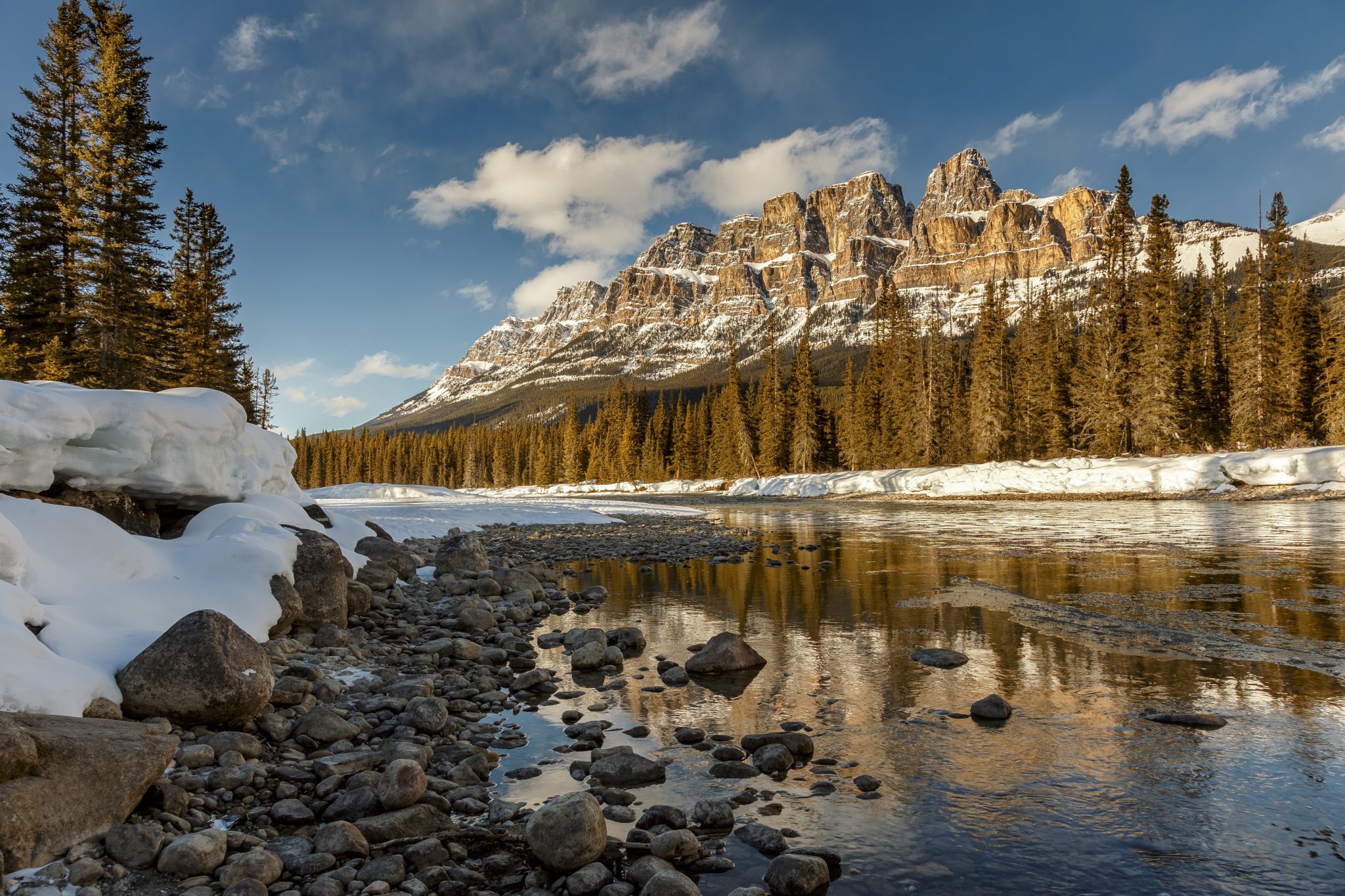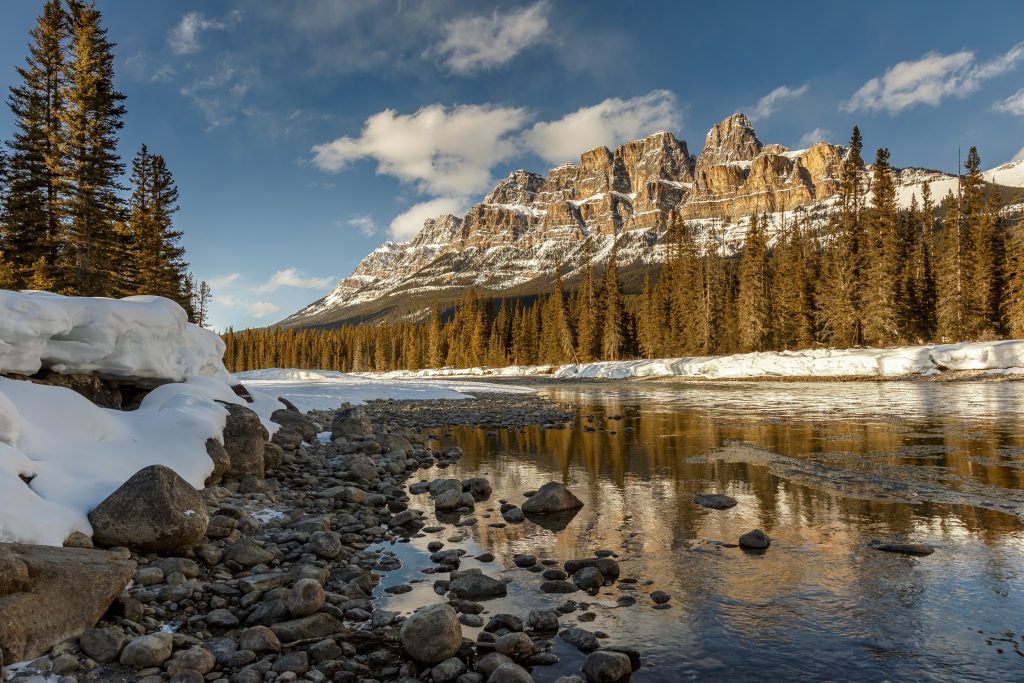 Castle Mountain is hard to miss, especially when traveling to the Bow Valley Parkway. The mountain certainly lives up to its name, with its castle-like peaks and characteristics. For the past 30 years, Castle Mountain has been referred to as Mount Eisenhower.
This location is excellently photographed at any time of year. I believe the angle there is excellent when you depart at Castle Junction. When driving from Banff, a highway rest stop right after passing the Redearth turn-off can provide some foreground mountain aspects for beautiful shots.
10. The Three Sisters
After a blizzard left a heavy veil of snow on the northern face of all three summits, Albert Rogers named them the Three Nuns in 1883. However, George Dawson renamed them the Three Sisters in 1886, known as Big Sister, Middle Sister, and Little Sister, respectively.
The Three Sisters may be seen from practically anywhere in Canmore. There are, however, specific locations where they are best photographed. The Canmore bridge, located near the public boat launch, is the first. You might be able to photograph some deer crossing the river if you're lucky.
The second vantage point is along the bike route that connects Canmore's downtown with the Three Sisters Mountain Village. Another location is in Policemen's Creek, known for being the photographer's favorite.
Plan your stay in Banff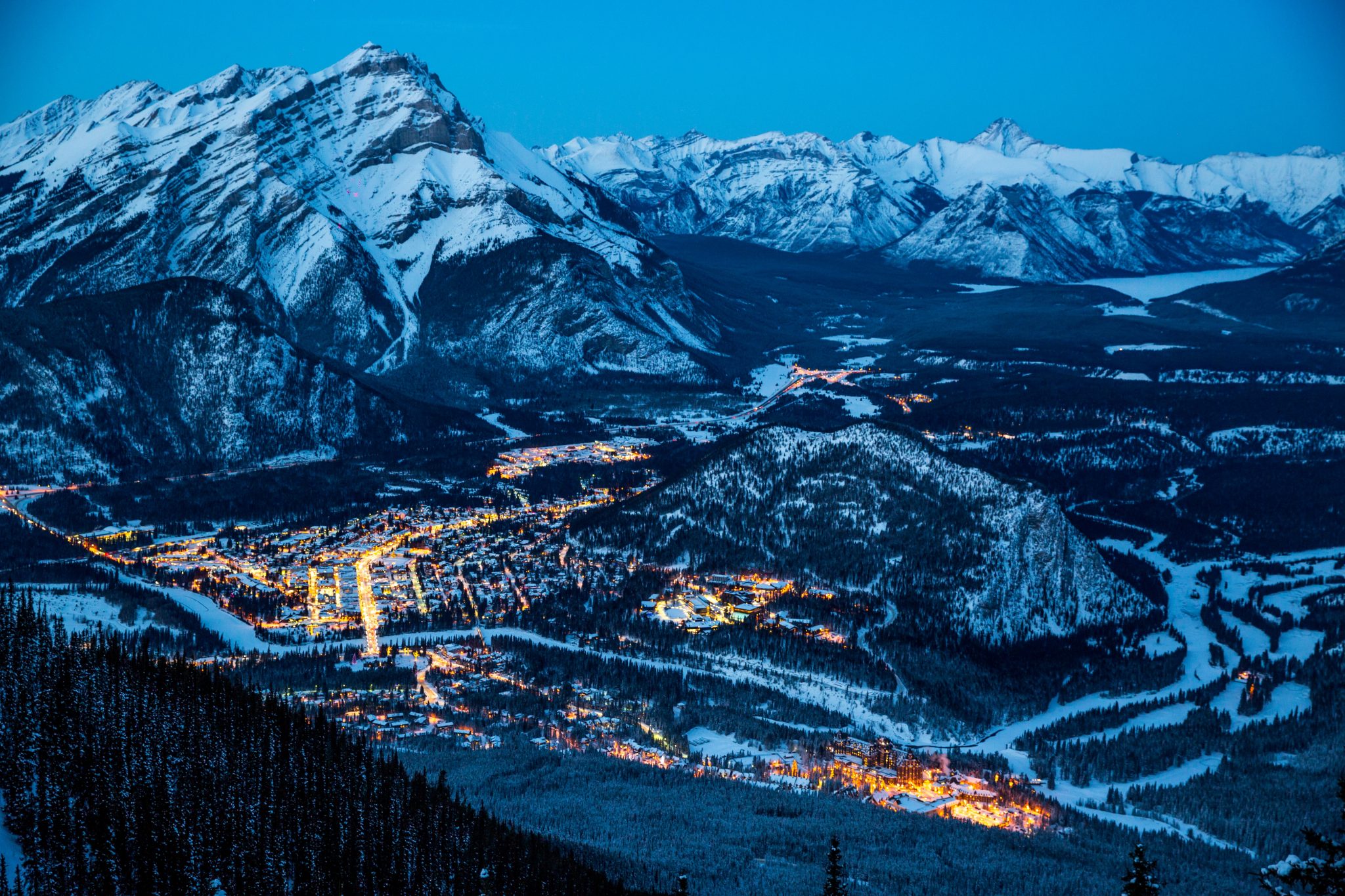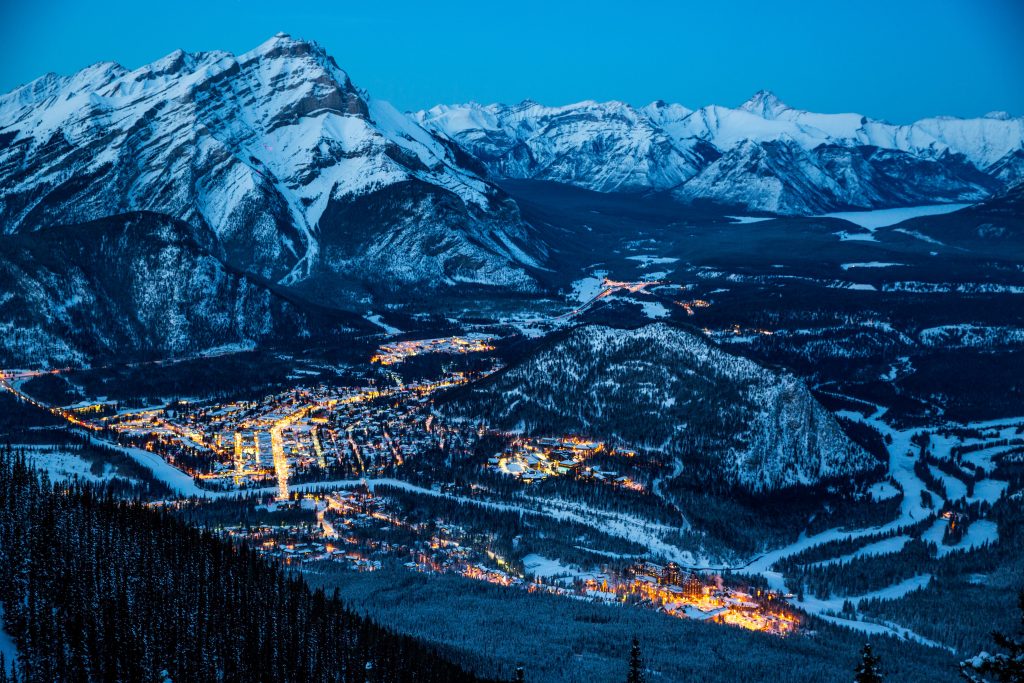 Planning your trip well is one significant variable to having the best Banff National park pictures. Having everything organized, especially your accommodation, will prevent you from making rushed visits to every spot. Also, take note of the following:
Banff is open year-round.
Summer is best for hiking, mountain biking, photography, and paddling.
Some mountain landscapes turn more beautiful in winter as the snow veils over their peaks.
Do not forget food and wildlife in your list of picture-worthy ideas aside from mountains and lakes.