With the creative profiles from Loaded Landscapes you can instantly apply a look or style to your photos!
In 2018, Adobe released a major update to Lightroom and Camera Raw (ACR) to expand on the usability and functionality of profiles. With the enhancements to creative profiles we now have another powerful way to edit photos quickly and effectively!
If you've been using Lightroom for a while you're probably familiar with presets and how they can be used to edit your photos. In some ways creative profiles are similar to presets (the goal is to allow you to save time and achieve a certain look), but there are some key differences, including:
Unlike presets, profiles do not impact the sliders in the Develop Module.
Because profiles don't impact sliders, you can use a preset and a creative profile together if you'd like.
Because profiles don't impact sliders, they won't impact other changes that you've made to a photo.
Creative profiles include an "amount" slider that allows you to adjust the strength of the effect.
Please Note: In order to use these creative profiles you must be using Lightroom Classic CC (7.3.1 or newer) or Photoshop CC 2018 and beyond. This functionality does not exist in older versions of the software.
With this pack you'll get 60 different Creative Profiles that can save you hours of time in Lightroom and Photoshop.
The Creative Profiles from Loaded Landscapes include 50 different color profiles and 10 different monochromatic profiles, for a total of 60 different effects. You'll get all 60 in this package for one low price!
With this pack you'll get a huge variety of profiles that were created specifically for landscape and nature photos. You're sure to find plenty that you like and that are well suited for your photos. Some of the effects are bold and strong, others are more subtle. The "amount" slider also makes it easy to adjust the strength of the effect.
The profiles work in Lightroom Classic CC, Lightroom CC, or Photoshop (using Adobe Camera Raw). They work with jpg, raw, dng, and other file types. And they can be used on a Mac or PC.
Sample Before and After Images:
When You Purchase Our Creative Profiles Today You Will Get:
A total of 60 unique profiles for instant effects
50 color profiles
10 monochromatic profiles
Installation instructions
Outstanding customer service
Our profiles:
Work on both Mac and PC.
Work with JPG and RAW files (we always recommmend RAW files for the best results).
Work with the cloud-based version of Lightroom CC (including mobile!).
Work with Lightroom Classic CC (version 7.3.1 or newer).
Work with Adobe Camera Raw in Photoshop CC 2018 and beyond.
Can be installed on as many computers as you'd like, as long as it is for your own use.
Try It Risk Free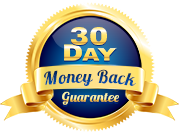 When you purchase our Creative Profiles today you will have a full 30 days to try them out. If for any reason you are unhappy with the purchase, simply email us for a full refund. We're confident that you will love them.

Get Our Creative Profiles for Just $29
Yes, Give Me the Profiles!
With this purchase you'll get all 60 Creative Profiles and the right to use them on personal or commercial photos for as long as you would like. You will also get free access to any future updates of the profiles.
Frequently Asked Questions
When will I get access to the profiles?
Immediately after the purchase is successfully processed you will be led to a download page. You'll also receive an email with a download link.
Can I use the profiless for commercial purposes?
Yes. You can use the profiles on photos that you will sell or license. The profile files themselves cannot be re-sold or re-distributed, but you are welcome to use them in the processing of photos that you will sell.
What software is required to use the profiles?
You will need Lightroom Classic CC 7.3.1 or newer, the cloud-based version of Lightroom CC, or Photoshop CC 2018 and beyond. The profiles are not compatible with older versions of Lightroom or Photoshop.
Do they work on mobile devices?
Yes! Lightroom CC now supports custom and third-party profiles and presets. Install them in Lightroom CC desktop and they will automatically sync to your mobile device (it can take a little bit of time to sync, depending on your connection.
Do they work on a Mac/PC?
Yes, they work on both Mac and PC.
Do they work with both RAW and JPG files?
Yes, they can be used with either. We recommend RAW files for the best results.
Are instructions included?
Yes. You will get access to installation instructions.
If you have any other questions please contact us.