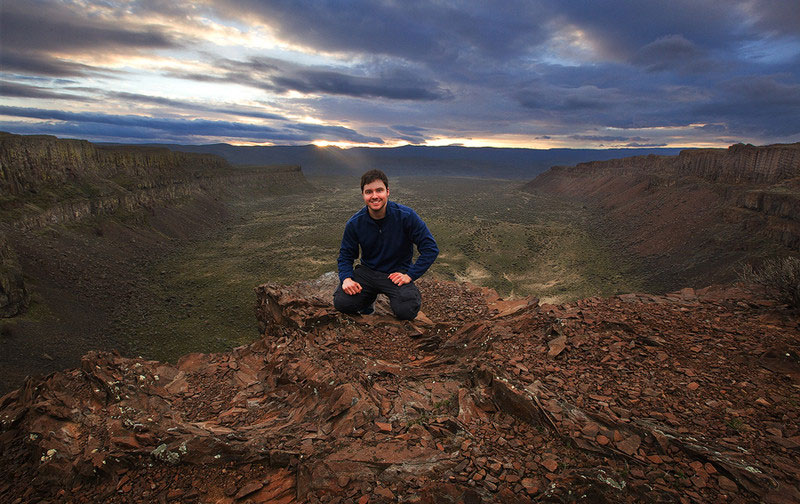 Trevor Anderson is a photographer from the Seattle area. His portfolio is full of amazing photos from the western United States, as well as some other locations, like Iceland. I recently had the opportunity to interview Trevor and ask him some questions about his work. Throughout the interview you'll also see some of Trevor's photos, for your own inspiration.
Tell us a little bit about yourself and how you got started in photography.
I got started in photography at a fairly early age while in high school. Photography was an offshoot of my desire to photograph some of the scenes I saw while I was fishing.
My interest in photography eventually lead me to Galen Rowell's books; I was moved by his thoughtful commentary and composition. I then started experimenting more with film cameras and Fuji Velvia. I feel my interest in the subject has only grown over time.
How would you describe your photographic style?
Like many other landscape photographers, I still enjoy the wide angle landscape scenes with interesting light. Over time I have found myself gravitating towards a more nuanced approach; there's so many unique facets and patterns to the larger landscapes that I have had fun exploring with the camera over the last few years.
I typically gravitate towards images with a good sense of balance to them; I seem to have a skill in sensing disproportion, which can make composing easier at times and more frustrating in other instances where the landscape is naturally disproportionate.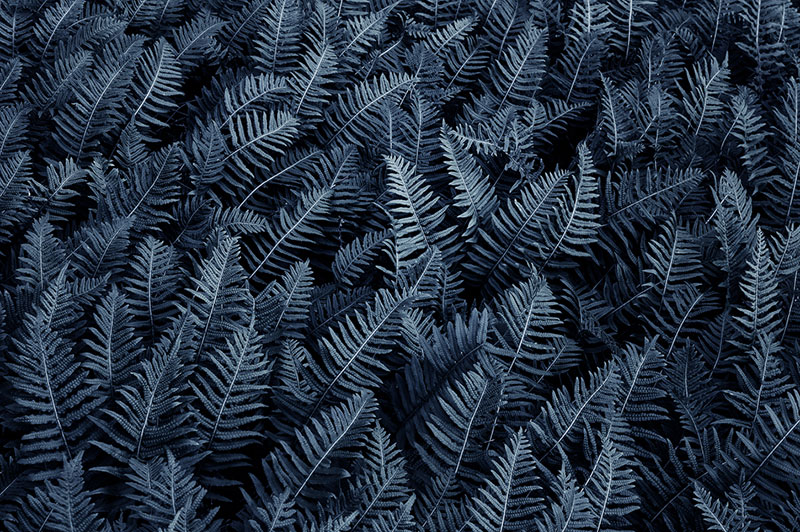 Where do you find inspiration?
There are many artists out there in all fields that inspire me. I draw a lot of inspiration from the full-time photographers that have thrown caution to the wind and decided to follow their biggest goals. I am inspired by the photographers who are in their 50s and 60s still managing to get out and photograph most of the year. In essence, I am inspired by basically anyone who tries to carve their own path rather than follow what society would suggest they do (I am working towards this at the moment). If there is anything I have learned in this experience, it is that your window of time is truly narrow, so carpe diem.
Can you tell us about a few of your favorite spots to photograph in the Pacific Northwest?
I am grateful to live so close to so many stunning microclimates. You really can't go wrong photographing anywhere around Mt. Rainier, The North Cascades, and The Olympic National Park coastline.
What is one important lesson that you have learned through your own photography?
I have learned how useful photography can be in bringing me into the present and helping me to cope with whatever I may be going through. Nature is a great teacher in that it shows that everything works together to rebuild and restore; just as nature replenishes, so can you. It exposes me to a natural process that has been ongoing for eons and will continue to do so long after I am gone; and that I am in awe of.
What software do you use for post processing?
I mostly use Adobe Camera Raw and Photoshop CS6. I enjoy tinkering with luminosity masks and dodging/burning.
What are your most essential gear/accessories for landscape photography?
I like to pack a bit on the lighter side, so a maximum of two lenses is typically my preference. With that being said, I usually favor having one wide angle lens and a lens in the range of 70-300 or 400. Of course a light tripod and a polarizer are also extremely useful.
Beyond the camera gear, I feel that it is essential to be well equipped for the weather that you may be photographing in. What's the point of carrying a bunch of high quality camera gear around if you're going to be miserable while using them?
How do you prepare before a landscape tip/shoot?
I like to know the terrain and nuances of the area I will be photographing. It's helpful to look at Google Earth and get a feel for the surrounding terrain and how that may affect the light patterns.
While I am at the scene, I generally like to look around and see what patterns strike me. I then try and find the supporting elements that will help accentuate these patterns.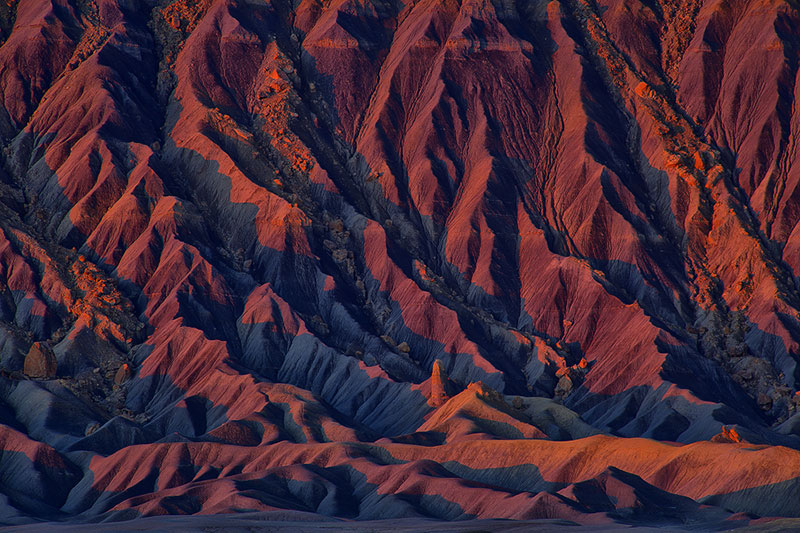 What is one area that you would like to improve in your own photography?
I would honestly just love to get out and photograph more. Getting outdoors more always seems to improve all aspects of myself. I feel it is a difficult thing to commit to on a regular basis, so perhaps I need to improve my time management skills as a means to improve my photography.
And I would also like to not judge my intuition to photograph something that appeals to me. There is merit to the intuitive thought, and I shouldn't allow the mind to limit this intuition by informing me about all the ways that a subject isn't worth my time.
Aside from photography, what hobbies do you have, or what do you like to do for fun?
Hiking and backpacking is a pretty obvious one with photography. I still enjoy fishing, though I don't get to it much these days. I love studying about health and fitness. I enjoy mountain biking. I love listening to and studying the intricacies of some of my favorite albums.
Connect with Trevor
If you'd like to see more of Trevor's work, or get in touch with him, please use the links below.
All photos used in this post are © Trevor Anderson, used with permission.